The Rebirth of David Hallberg
Henry Leutwyler
David Hallberg almost quit dancing two years ago. The international ballet star, whose talent and drive had made him the first American to join the Bolshoi Ballet as a principal dancer, was struggling after a 2014 ankle surgery to repair a frayed deltoid ligament. A resulting mass of scar tissue ultimately required a second surgery. Impingements and Achilles tendinopathy hounded him, making it nearly impossible to plié, as he pushed to get back into the studio.
Meanwhile, he was fielding promising offers to direct companies and curate festivals. Unsure of himself, the American Ballet Theatre principal sought advice from ABT artistic director Kevin McKenzie: Was it time to retire and move on to a leadership role, or was it worth giving his recovery another shot?
---
"He was injured and wasn't back on top of the world yet, but it also seemed to me that he was splitting his focus, trying to manage a dancing career on pause when his rehab needed 110 percent," says McKenzie. "If he wanted to direct, he should direct, but if he wanted to dance, he should drop all else and dance." McKenzie urged Hallberg not to let the injury decide the end for him, cautioning that it's best to make career decisions from a place of good health.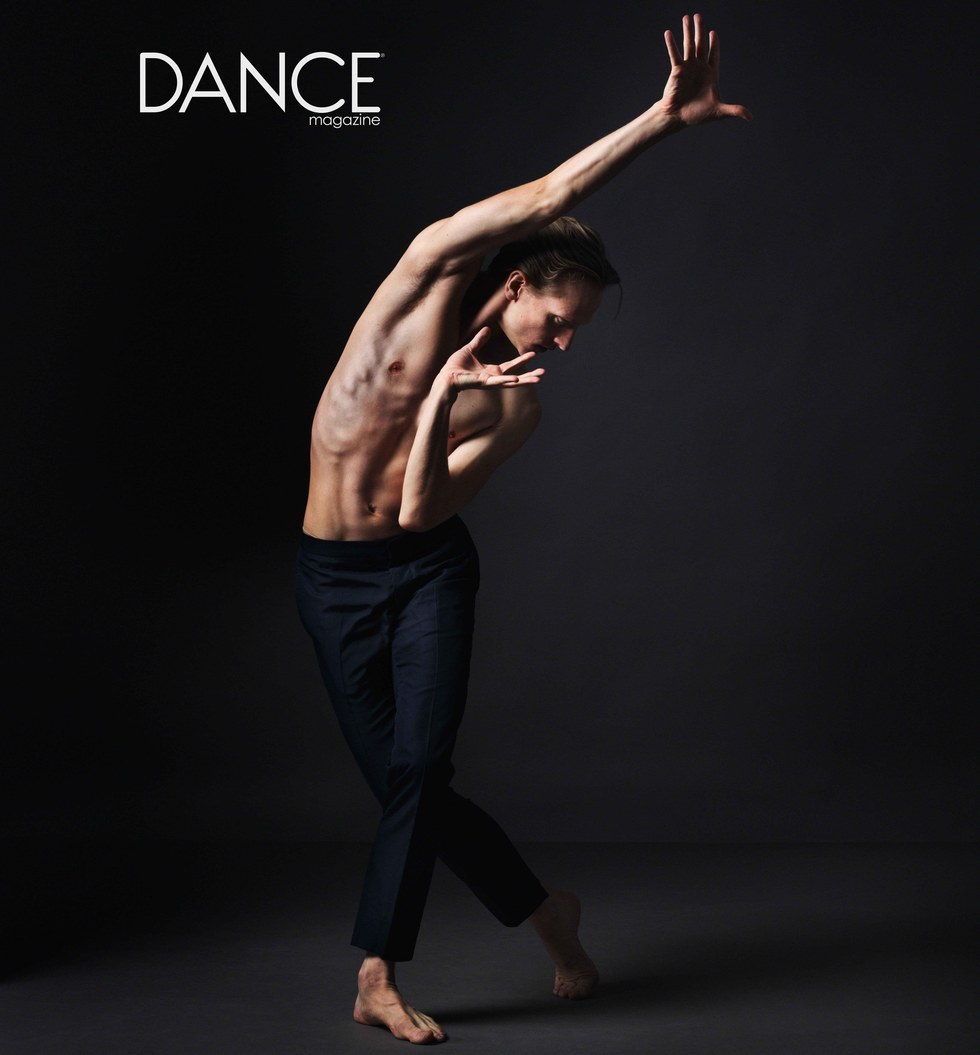 Henry Leutwyler
The advice resonated. Hallberg reached out to a close friend, Australian Ballet dancer Brooke Lockett, to see if she could talk to AB's principal physiotherapist Sue Mayes about his situation. In his time guesting with AB, he'd observed its premier rehab team in action. "I ended up sending Sue this long email detailing what had gone wrong," says Hallberg. "It was a very strong note, along the lines of 'Save me or I will retire.' " Mayes conferred with AB artistic director David McAllister and wrote back, "How soon can you be here?"
Hallberg booked a one-way ticket to Melbourne, with no sense that it would be 14 months before he returned.
"Sue was always confident we could get David back onstage," says McAllister. "But this was a big responsibility for us to take on because he is a bloody megastar. He basically had to rethink everything he did, which is weird for such a natural dancer. A lot of dancers would not be able to cope, but David never wavered."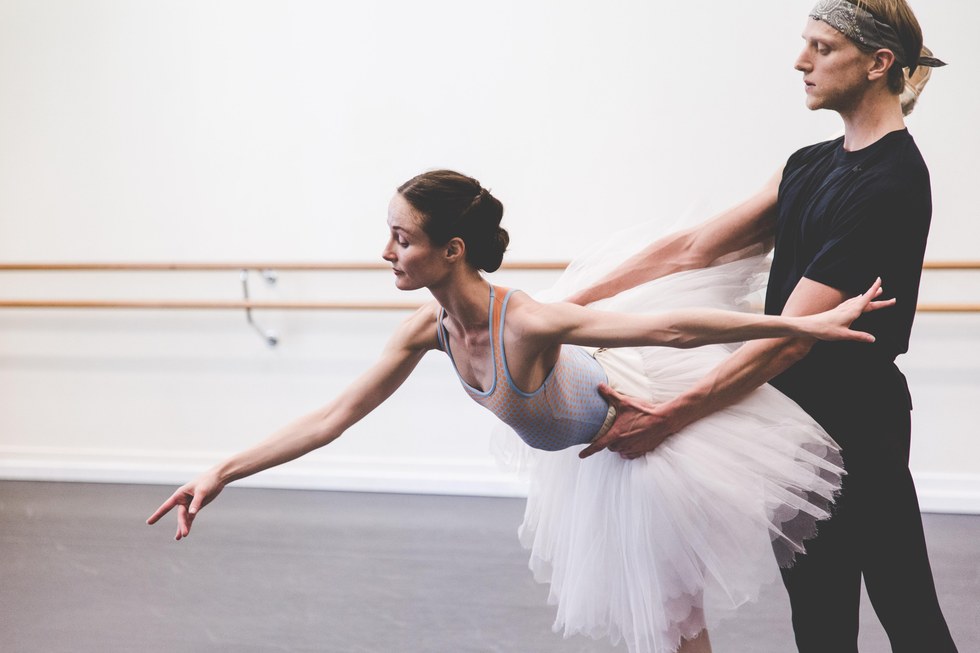 An earlier era: rehearsing Sleeping Beauty with Australian Ballet's Amber Scott. Photo by Kate Longley, courtesy AB.
Hallberg let those close to him know he wouldn't be in touch for a while. He needed to create a cocoon for himself. He didn't take calls or answer emails. He vanished from his high-profile social media accounts. He even shaved his head. "I just took it all off," says Hallberg. "It was symbolic. A way of letting go of the past and what had happened to me."
The reckoning that comes with outsider status is not new to Hallberg. At pivotal times in his career—when he left his Phoenix, Arizona, home at 18 to train for a lonely year at the Paris Opéra Ballet School; while dancing with the Bolshoi and eating dinner by himself at night—Hallberg has found a sort of solace, and perhaps even a periodic necessity, in the personal growth that comes with being a stranger in a strange land.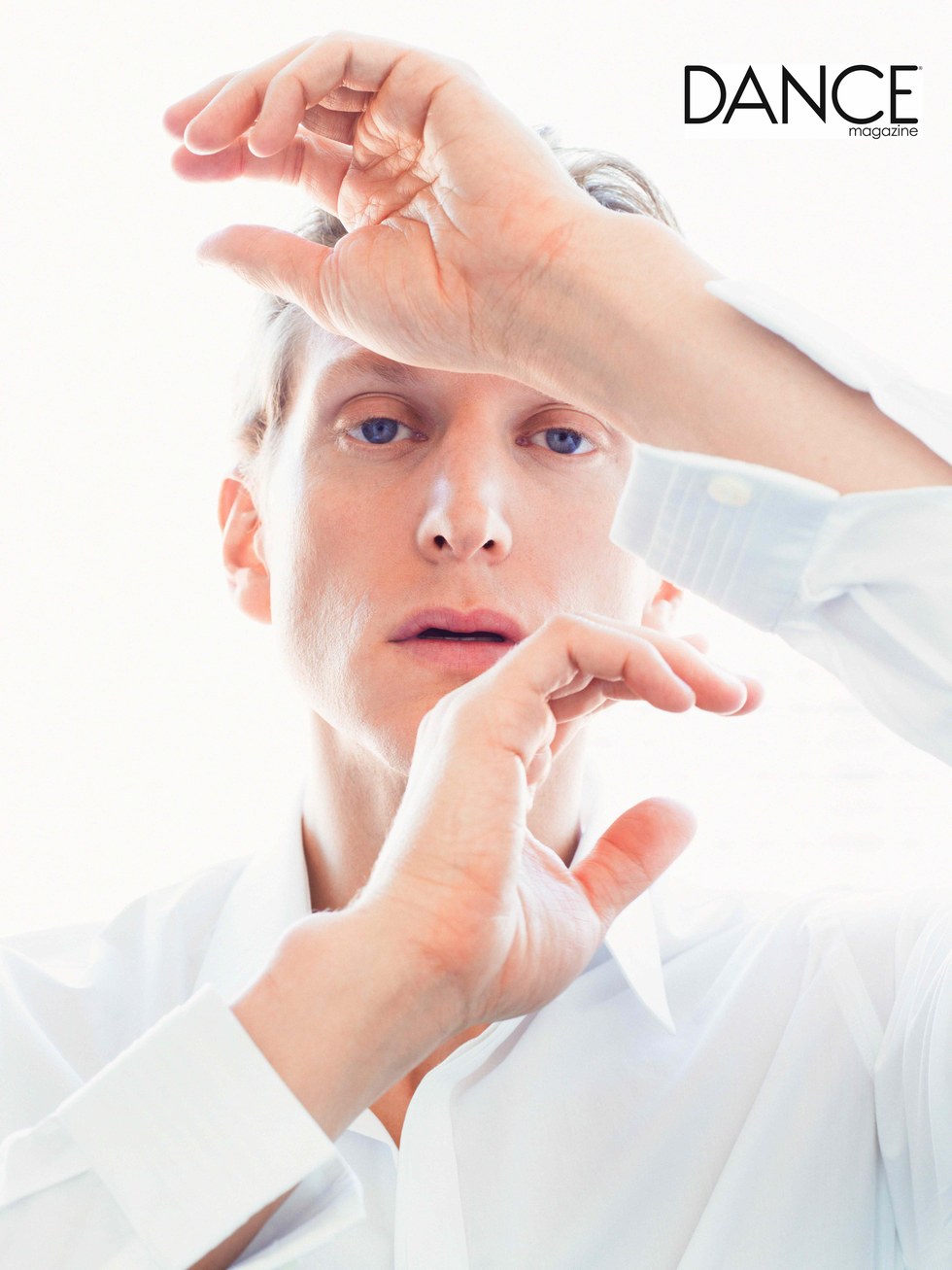 Henry Leutwyler
In Melbourne, the team got to work immediately. AB's medical department is integrated into the artistic staff and they meet frequently to maintain the health of the dancers. Hallberg's care began with an evaluation determining that before anything else, he needed to regain strength—and be allowed to progress with an open-ended timeline.
"When he arrived he looked really worried and stressed," says Mayes. "I think the most crucial thing we gave him was hope." Beyond traditional manual therapy, Mayes set short-term goals, measuring all those small achievements so that Hallberg could have proof he was steadily getting better. All the while, Mayes educated him about the structural changes in his body and his brain's response to pain.
"When you have been off for so long, your pain threshold drops, so much of your brain is focused on pain," explains Mayes. "It was important he understand that what he was feeling was exaggerated. He had built up so much fear about the damage, and fear exacerbates symptoms, adding to the dysfunction."

Hallberg began working with conditioning specialist Paula Baird-Colt five days a week, twice a day. He remained committed to the intense mental focus it required and the daily rigors—like bounding up and down flights of stairs to the steady beat of a metronome—even when he didn't fully believe it would work.
"The team told me for months I was getting back, but I had lost that sense of positivity with the complications of past rehabs," says Hallberg. "Yet some part of me knew I just had to keep going."
It took nearly four months before he returned to the studio and began the painstaking work of reconstructing his technique, focusing on details of alignment, breath, controlling hyperextension and transferring weight.
"He had to learn to jump from his hips instead of his feet and find his power coming from a different place," says AB ballet mistress and rehabilitation specialist Megan Connelly. They would begin with relevés facing the barre and would only move on to sautés if Hallberg could feel the connection they were after.
The work was more than just physically taxing. "Technique is tied to identity and self-esteem," says Connelly. "What that leg or foot means to him, now we are saying we need to fix that tendu."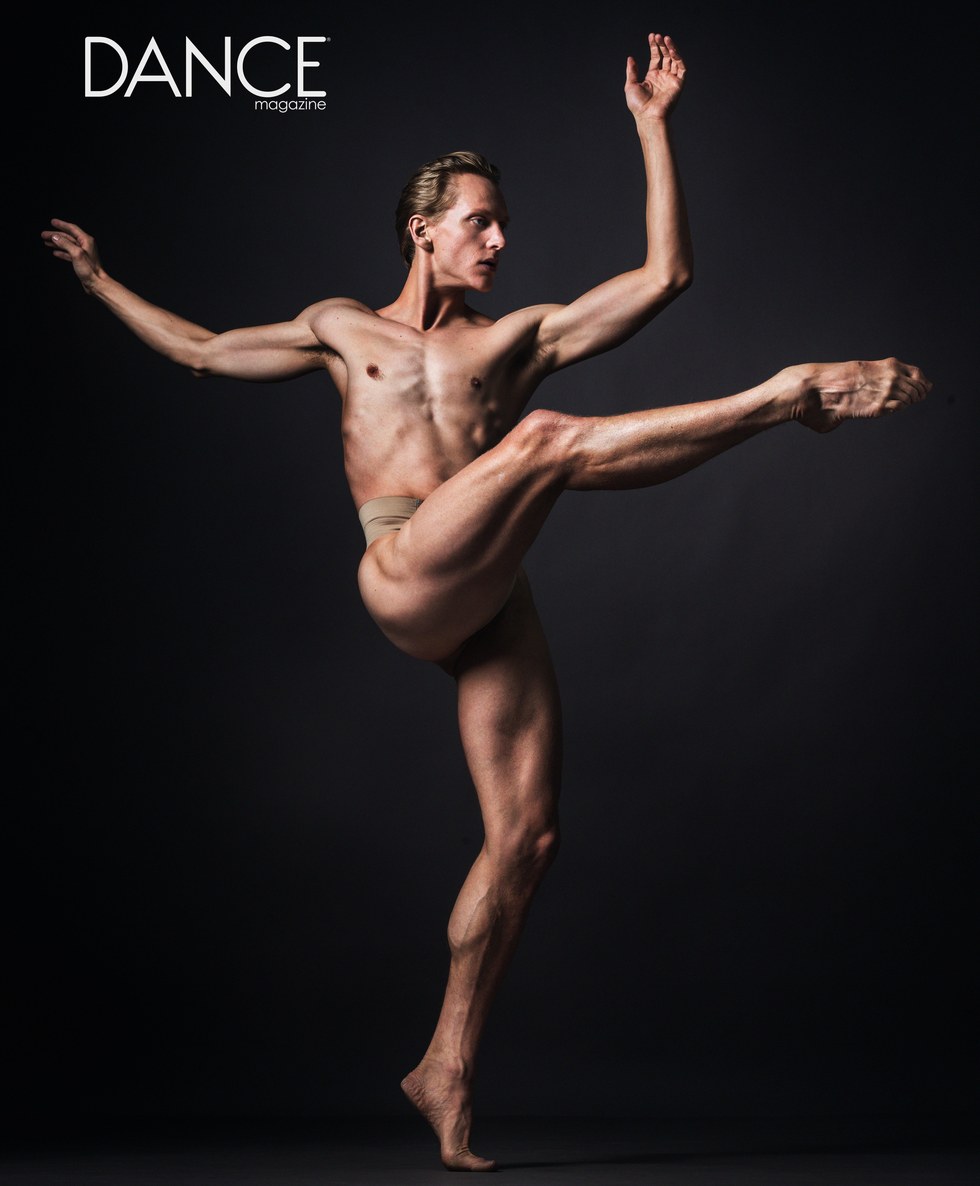 Henry Leutwyler
Along the way, the realization that the show still goes on without him, that he wasn't physically invincible, affected Hallberg profoundly. "I don't feel like my old self at all. I feel weathered, more textured. I feel like I have lived seven lives in this career already," says Hallberg. "Now I am so deeply appreciative that I can run onstage to the music of Albrecht's entrance. I feel like my whole reason for being is so crystalized now from this time away."
As Mayes promised, Hallberg eventually became the master of his own body again. After making his formal return to the stage as Franz in AB's Coppélia, Hallberg will now return to the company at least once a year as its first international resident guest artist.
Though it is still early, McKenzie has already seen Hallberg's renewed confidence in his first performances with ABT in Alexei Ratmansky's Whipped Cream. "David's story is one of the most severe against-all-odds-pulling-it-back-together I have ever witnessed," says McKenzie. "You have to stand in deep respect and awe of the want, need, ability and discipline to make something like this happen."
For Hallberg, along with his renewed technique and rekindled love for dance has come an immense gratitude. "Before my first performance of Coppélia, I wasn't fearful—even though I hadn't been onstage two and a half years—because I could not have prepared more than I did. The AB team put every single element in front of me before I went out there, including a practice show with an invited audience, lights and costumes," says Hallberg. "I'd worked hard for shows before, but it wasn't quite like this, where I felt 'It isn't up to me; it is up to the universe.' "
Walking offstage after the curtain call the night of his return, he stopped in the wings and looked back at the empty stage. "I clasped my hands and closed my eyes and bowed," he says. "It was a gut reaction. I don't pray, but I was so grateful to the stage for allowing me to be on it again. I didn't need to see a video of the performance, and I knew I still had so much growing to do to get my stage legs back, but in that moment, it didn't matter. All I could do was show my deepest gratitude."
Indumba investigates an African cleansing ritual. Photo by Ken Carl, via
bam.org
When Kevin "Iega" Jeff saw Fana Tshabalala's Indumba at the annual JOMBA! Contemporary Dance Experience in South Africa, he immediately knew he would ask Tshabalala to set the work on his company.

"There's an ancient energy in Fana's movement, a deep and trusted knowing," says Jeff, director of the Chicago-based Deeply Rooted Dance Theater. "Because I witnessed the raw humanity of his dancer's souls, I wanted my dancers to have that experience."
Keep reading...
Show less
Name calling, physical intimidation and cyberbullying are all-too-common experiences among male dancers. Photo by Goh Rhy Yan/Unsplash
Growing up in a family-owned dance studio in Missouri had its perks for tap dancer Anthony Russo. But it also earned him constant taunting, especially in high school.
"There was a junior in my sophomore year health class who was absolutely relentless," he says. "I'd get tripped on my way to the front of the classroom and he'd say, 'Watch out, twinkle toes.' If I raised my hand and answered a question incorrectly, I'd hear a patronizing 'Nice one, Bojangles.' "
Keep reading...
Show less
StockSnap
When I wrote about my struggle with depression, and eventual departure from dance because of it, I expected criticism. I was prepared to be challenged. But much to my relief, and horror, dancers from all over the world responded with support and stories of solidarity. The most critical response I saw was this one:
"Dance isn't for everyone."
This may as well be a mantra in the dance world. We have become entrenched in the Darwinian notion that the emotionally weak will be weeded out. There is no room for them anyway.
Keep reading...
Show less
News
Apr. 16, 2018 02:42PM EST
Maria Kochetkova in Helgi Tomasson's Trio // © Erik Tomasson
San Francisco Ballet star Maria Kochetkova just announced that she'll be leaving the company at the end of this season, after the much-anticipated Unbound Festival. The exact date will be announced later.
Keep reading...
Show less
Dance on Broadway
Apr. 21, 2018 09:30AM EST
PC Kevin Berne, courtesy Boneau/Bryan-Brown
Choreographer Sergio Trujillo asked the women auditioning for ensemble roles in his newest musical to arrive in guys' clothing—"men's suits, or blazers and ties," he says. He wasn't being kinky or whimsical. The entire ensemble of Summer: The Donna Summer Musical is female, playing men and women interchangeably as they unfold the history of the chart-busting, Grammy-winning, indisputable Queen of Disco.
courtesy www.today.com
Keep reading...
Show less
Dance in Pop Culture
Apr. 20, 2018 12:37PM EST
Ballet Zaida; Courtesy Agnes Muljadi
Have a scroll through Agnes Muljadi's Instagram feed (@artsyagnes), and you'll notice that in between her ballet shots is a curated mix of lifestyle pics. So what exactly sets her apart from the other influencers you follow? Muljadi has made a conscious effort to only feature natural beauty products, sustainable fashion and vegan foods. With over 500k followers, her social strategy (and commitment to making ethical choices) is clearly a hit. Ahead, learn why Muljadi switched to a vegan lifestyle, and the surprising way it's helped her dance career.
Keep reading...
Show less


Get Dance Magazine in your inbox