The Spirit and Soul of LINES' Enchanting Adji Cissoko
Dance Magazine's December 2018 cover girl: Adji Cissoko. Photographed by Jayme Thornton
Adji Cissoko has the alchemical blend of willowy limbs and earthy musicality you expect from a dancer in Alonzo King LINES Ballet. But she also has something more—a joy in dancing that makes every step feel immediate.
"She has this soulful quality of an ancient spirit coming through her body," says LINES chief executive officer Muriel Maffre, a former prima ballerina with San Francisco Ballet. "She's fearless, which is fun to work with," says artistic director Alonzo King. "I don't know how to put it into words— she's herself."
---
Yet as natural as she is in King's choreography, she's never lost her love for classical ballet. So much so that when she had some time off last summer, she reached out to her previous company, National Ballet of Canada, and performed in the corps of Swan Lake. Artistic director Karen Kain didn't hesitate to put her back on the stage.
"Adji is one of the most beautiful, accom­plished and thoughtful dancers I have experienced working with," says Kain, who first spotted Cissoko when she was 17 at the 2009 Prix de Lausanne, and hired her in 2010. Turning back into a swan showed Cissoko how much she'd grown, yet also confirmed her love of dancing in two balletic worlds. "It was a reminder—that is also beautiful, just in a different way," she says.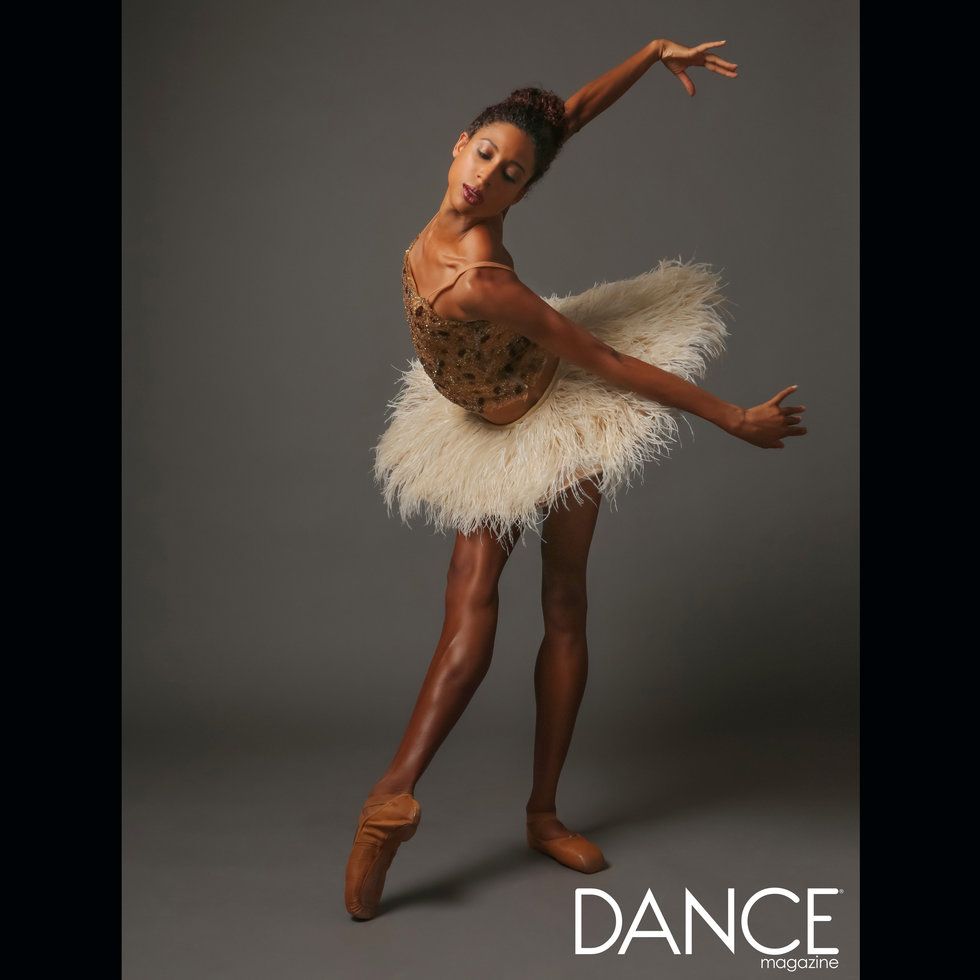 Adji Cissoko matches classical grace with contemporary charisma. Photo by Jayme Thornton.
Cissoko started training in Vaganova technique while growing up in Munich, where her German mother and Senegalese father still live. She left Germany at 18 to attend a summer program at the School of American Ballet and a final year of training at American Ballet Theatre's Jacqueline Kennedy Onassis School. After graduation, she turned down offers from Boston Ballet II, Dresden Semperoper Ballett and The Washington Ballet, and chose NBoC for its wide-ranging repertoire.
But at 5' 10" she was the corps' tallest woman, and in classics like Swan Lake, she says, "I had to cut my movements short, just to fit in." She got a taste of more expressive freedom in soloist roles in ballets like Sir Kenneth MacMillan's Elite Syncopations and in contemporary works like Wayne McGregor's Chroma. "But then I had to spend most of my time in the corps, being like everybody else when I wasn't like everybody else," Cissoko says.
After three seasons, Cissoko brought up her concerns. "Karen and I were actually on the same page," she says. "She was like, 'You need somebody who choreographs on you, who can really use what you have.' " Kain encouraged her to consider LINES.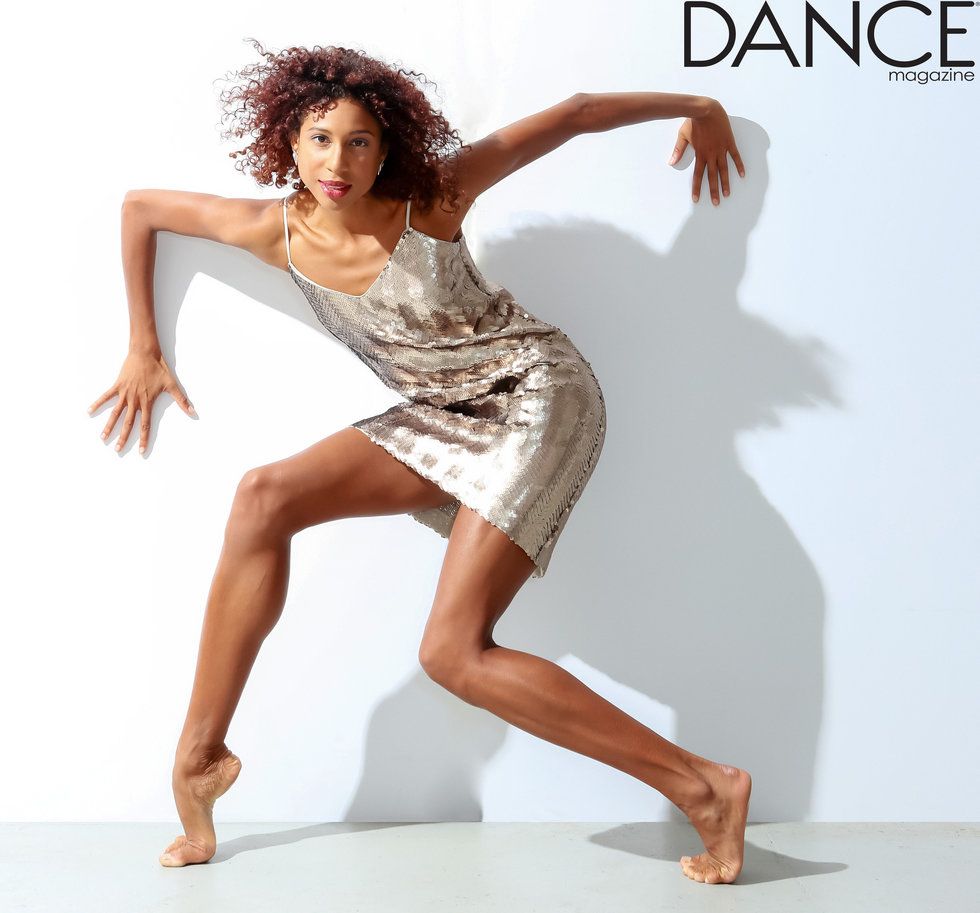 Cissoko had long been told that she looked like a LINES dancer. Photo by Jayme Thornton.
In fact, Cissoko had already auditioned there during her year at JKO, after people told her she looked like she belonged in LINES. "I had no idea what it was," she admits. An unranked company of about a dozen expressive, ballet-trained and tall dancers—the company currently ranges from 5' 10" to 6' 4"—LINES was a place where Cissoko could fit in.
At that first audition, though, she wasn't yet ready for King's choreographic process, which relies heavily on improv and dancer input. "In the classical world you don't really improv," Cissoko says. "I couldn't let myself go."
With three years of maturity and performance experience under her belt—plus a recommendation from Kain—Cissoko tried again. "In my audition, Alonzo said, 'Please spell your name dancing.' I was like, 'What?' But then I had so much fun," she says. "You don't prepare, you don't think, you're in the moment and you see what comes out."
King saw a new confidence, and sensed that she was ready to dive into his deeply collaborative artistry. Joining LINES meant Cissoko had to potentially give up one of her closest-held dreams: someday dancing Odette/Odile. But, she says, "I didn't know everything that was in me until I joined LINES. I realized I had never really moved."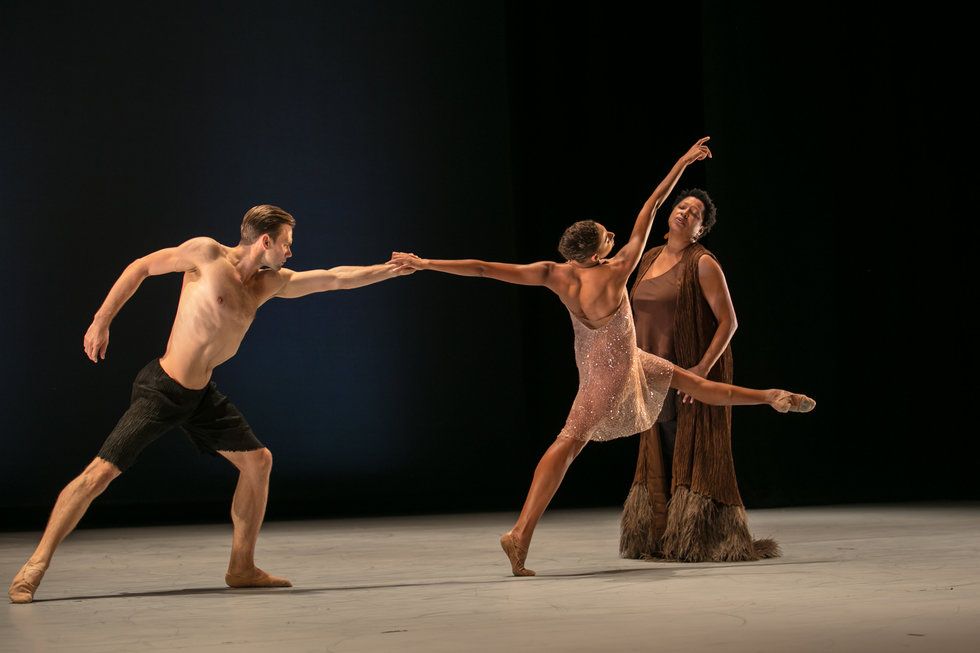 Cissoko with Brett Conway and singer Lisa Fischer in The Propelled Heart. Photo by Quinn Wharton, Courtesy LINES
Working with King has tapped Cissoko's creativity. In one of her earliest performances, King cast her in a fully improvised solo in Constellation. "Me thinking I'm going to be extra-smart, I created this whole idea of what I was going to do," she says. "After the first show, he said, 'What was that? That was not improv.' " The next evening, she dared herself to let go of any strategy. "And then something incredible happened, because I had to listen to my body, instead of listening to my mind."
Cissoko's willingness to try anything makes her an ideal LINES dancer, says Michael Montgomery, her frequent partner. "People that are super-talented run the risk of relying on their abilities, but she's always striving for more," he says. He admires her goofy warmth and habit of making up songs. "We always joke that we're coming up on a Christmas album," he says.
The company's extensive touring satisfies Cissoko's wanderlust and also lets her use her fluent French, English and German and conversational Spanish. Her basic Senegalese came in handy on a trip there this June with former LINES dancer Courtney Henry. She and Henry have also created a dance film using songs written by Cissoko's father, a musician who plays the lute-like kora instrument. "That was the first time I really realized, my dad is what I am—we are both artists," Cissoko says.
Odette/Odile is now equaled by LINES works like Writing Ground, in which she dances the beginning of the piece with her eyes closed, surrounded by four male dancers. "I didn't know that was my dream role until I got it," she says. "You fall, and you feel vulnerable, but you know the guys have you. It is so real."
She still maintains her classical chops by donning pointe shoes for company class. She also guests with companies like the New Chamber Ballet and performs at events like the Monterrey International Ballet Gala in Mexico.
Ultimately, dancing in two worlds has shaped her as an artist and a person. "When I came to LINES, it was a reminder that there is so much more," she says. "Not just in the movement, but in life."
From Your Site Articles
Related Articles Around the Web
News
Oct. 22, 2019 05:27PM EST
Amber Star Merkens, Courtesy Mark Morris Dance Group
There's always been something larger than life about choreographer Mark Morris. Of course, there are the more than 150 works he's made and that incisive musicality that makes dance critics drool. But there's also his idiosyncratic, no-apologies-offered personality, and his biting, no-holds-barred wit. And, well, his plan to keep debuting new dances even after he's dead.
So it should come as little surprise that his latest distinction is also a bit larger than life: The New York Landmarks Conservancy is adding Morris to its list of "Living Landmarks."
Keep reading...
Show less
Left: Hurricane Harvey damage in Houston Ballet's Dance Lab; Courtesy Harlequin. Right: The Dance Lab pre-Harvey; Nic Lehoux, Courtesy Houston Ballet.
"The show must go on" may be a platitude we use to get through everything from costume malfunctions to stormy moods. But when it came to overcoming a literal hurricane, Houston Ballet was buoyed by this mantra to go from devastated to dancing in a matter of weeks—with the help of Harlequin Floors, Houston Ballet's longstanding partner who sprang into action to build new floors in record time.
Keep reading...
Show less
Martha Graham in Spectre-1914 from Martha Graham's Chronicle. Courtesy of Martha Graham Resources.
Paul Taylor's Post Meridian was last performed 30 years ago, which is well before any of the company's current dancers joined Paul Taylor Dance Company. In fact, it's before some of the dancers were even born. Every step and extreme angle of the body in the dream-like world of the 1965 work will be fine-tuned in the studio for PTDC's upcoming Lincoln Center season. However, the Taylor archive is where Post Meridian began for Eran Bugge.
Keep reading...
Show less
News
Oct. 22, 2019 10:55AM EST
Dinita Clark. Photo courtesy Cultural Counsel
Philadelphia's Pew Center for Arts & Heritage announced its 2019 grantees Monday evening, and the list included a couple of familiar names: Dinita Clark and David Gordon.

Keep reading...
Show less