The Wendy Whelan You Probably Don't Know
Wendy Whelan can surprise you. For someone so highly-revered as a dance icon, her incredible down-to-earth candor can take you aback the first time you meet her. While reporting our May cover story, I uncovered a few fun facts I had to share.
---
Her mom initially put her in ballet class at age 3 so she'd stop jumping on her baby sister.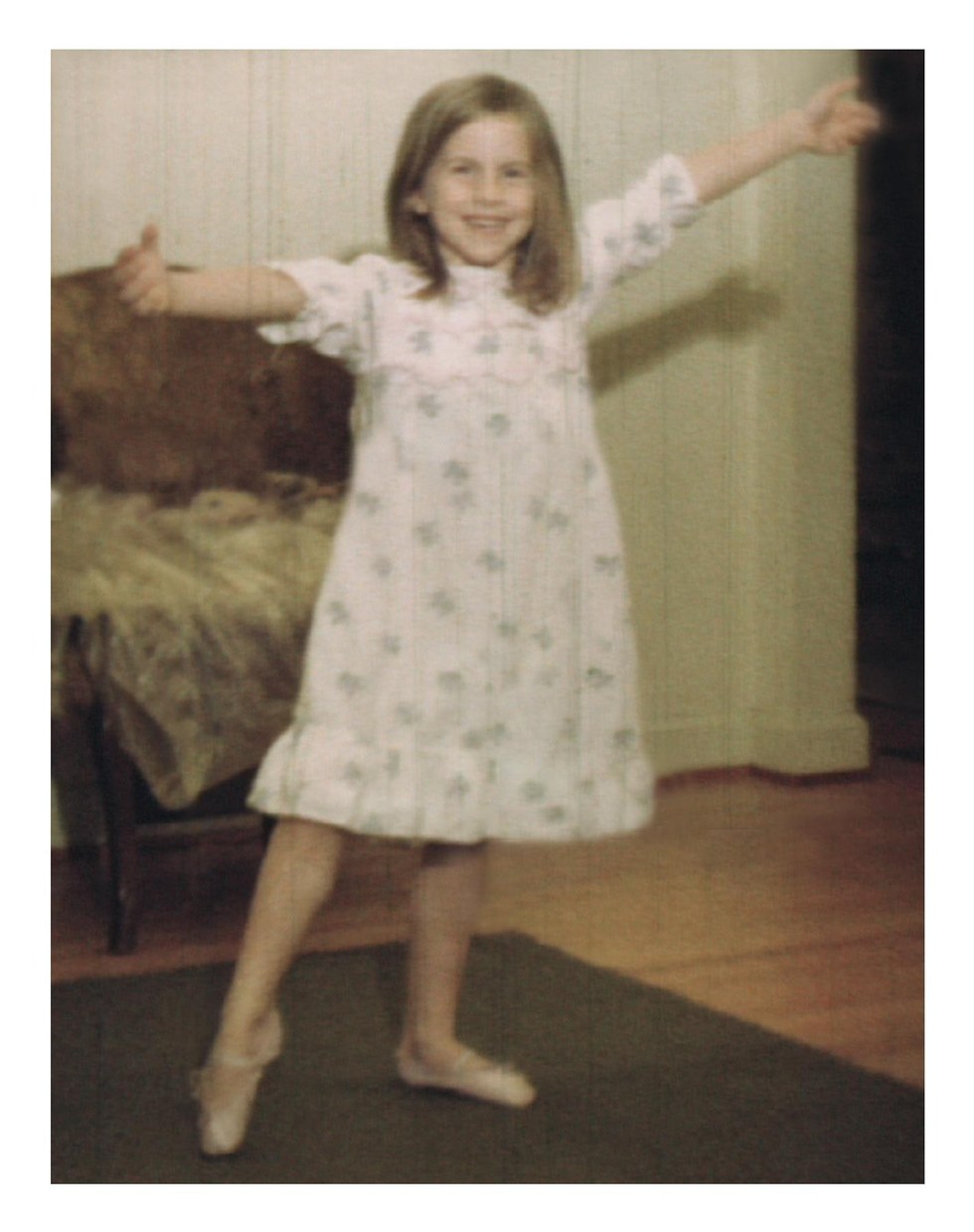 Little Wendy practicing her tendu
She's a regular at Zvi Gotheiner's class at New York City Center, which is mostly attended by modern dancers. "She's so revered, she could relax now," says Gotheiner. "But she's dead-serious in class, always practicing on the side."


She comes from a family of smart, strong women: Her sister is a homicide detective and her mother was a legendary college basketball coach in Louisville, Kentucky.


She's a die-hard cat person: Her ringtone is the sound of purring, and she and her husband own two former strays, Charleyrose and Seamus.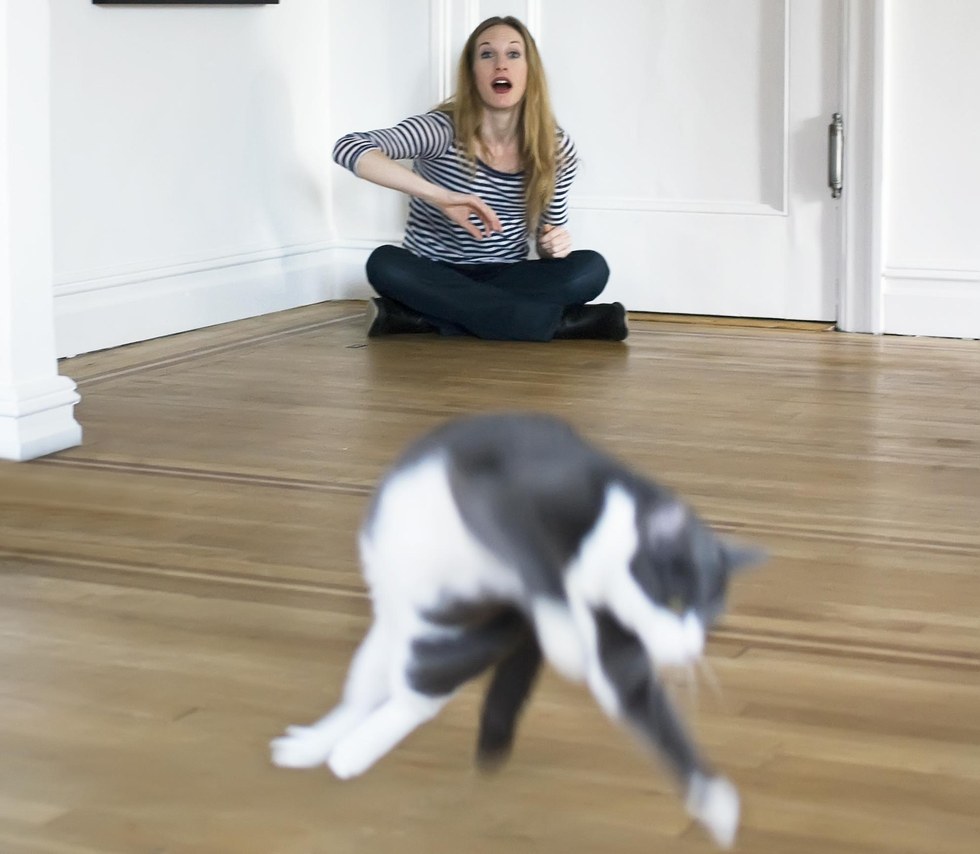 Making Charleyrose "dance." Photo by Kyle Froman for Pointe.
She has no problem casually dropping an f-bomb, or a very dirty joke. "She can make a brother blush!" exclaims Kyle Abraham, who choreographed on her for Restless Creature, during her last year at NYCB. "It's like, 'Oh, you really are so real.' "


She recently taught a choreography course at Barnard College (where she is the first-ever Orzeck artist-in-residence). "I was pretty good at teaching choreography for not being a choreographer," she says with a laugh. She tried her first stabs at composition along with her students, but has no desire to choreograph herself: "I like to be the brush. I don't want to be the one that puts it on the canvas."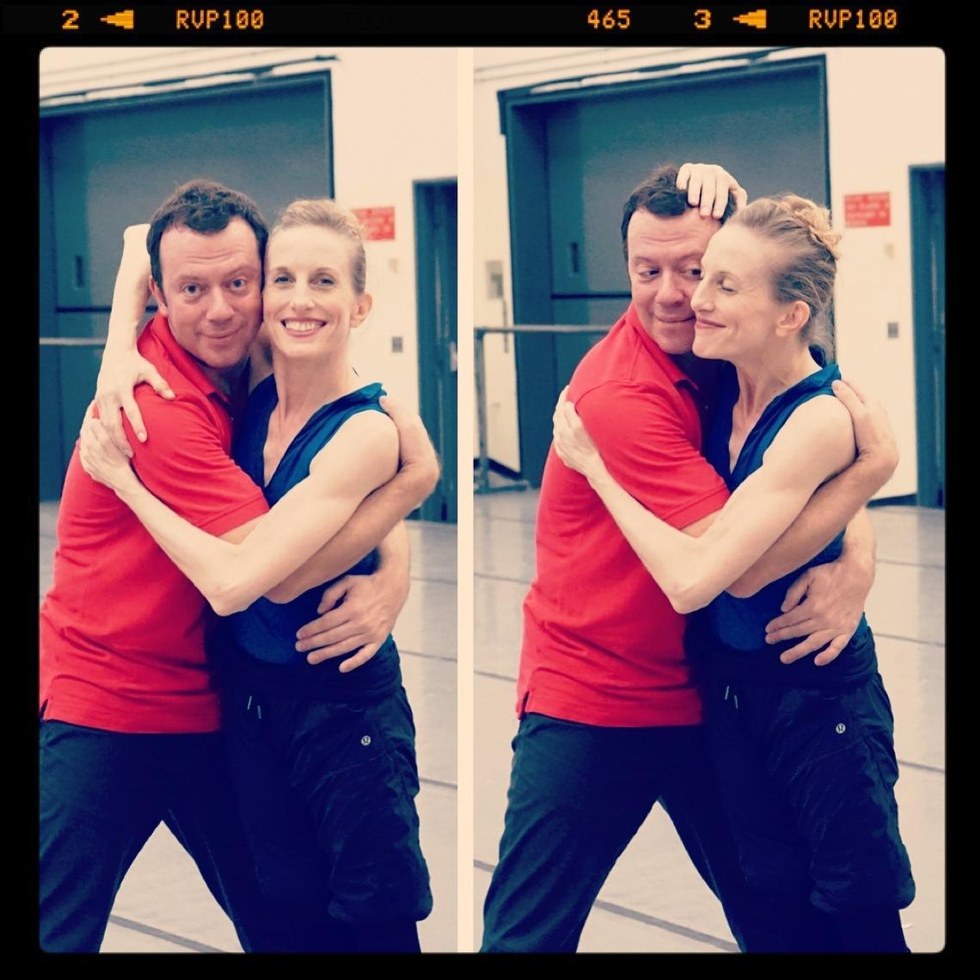 With choreographer Alexei Ratmansky
She goes gluten-free, dairy-free and vegetarian as often as possible. "But I'm not hard-core strict about anything in my diet."


She loves searching YouTube for comedy videos. Favorites: Kristen Wiig, Samantha Bee and Amy Schumer, "because she's dirty and naughty and bad."


She's great at parties. "She's hysterical—and a great dancer at parties," says New York City Ballet principal Rebecca Krohn, who considers Whelan a mentor. "She has so much joy, and loves having fun."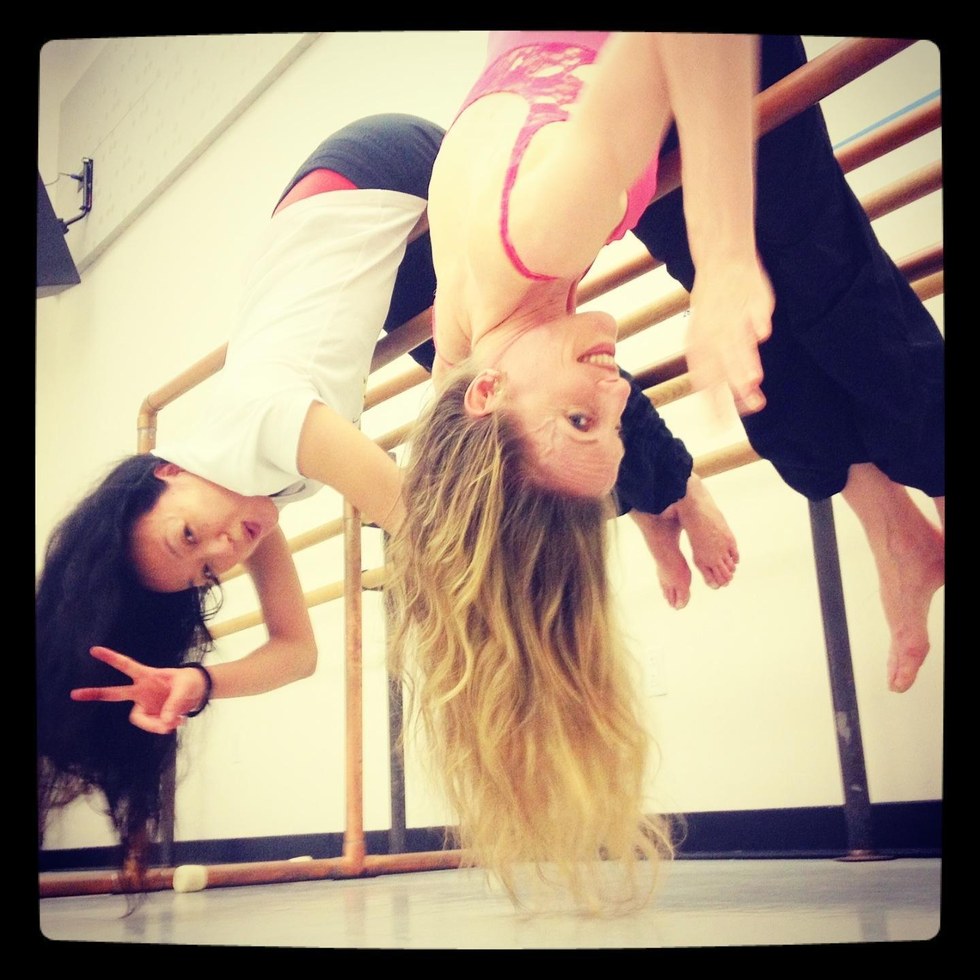 "Decompressing" with Fang-Yi Sheu
Want more Wendy? For an intimate look at Whelan's last year with NYCB, be sure to check out the new documentary Restless Creature, which opens May 24 in New York, and will be released in theaters nationwide this summer.
The USC Kaufman graduating class with Mikhail Baryshnikov. Gus Ruelas/USC
Just four years ago, the University of Southern California's Glorya Kaufman School of Dance welcomed its first class of BFA students. The program—which boasts world-class faculty and a revolutionary approach to training focused on collaboration and hybridity—immediately established itself as one of the country's most prestigious and most innovative.
Now, the first graduating class is entering the dance field. Here, six of the 33 graduates share what they're doing post-grad, what made their experience at USC Kaufman so meaningful and how it prepared them for their next steps:
Keep reading...
Show less
Rena Most at work backstage. Photo courtesy ABT
Every dancer knows there's as much magic taking place backstage as there is in what the audience sees onstage. Behind the scenes, it takes a village, says American Ballet Theatre's wig and makeup supervisor, Rena Most. With wig and makeup preparations happening in a studio of their own as the dancers rehearse, Most and her team work to make sure not a single detail is lost.
Dance Magazine recently spoke to Most to find out what actually goes into the hair and makeup looks audiences see on the ABT stage.
Keep reading...
Show less
James Yoichi Moore and Noelani Pantastico warm up onstage. Angela Sterling, Courtesy SDC.
On a sunny July weekend, hundreds of Seattle-area dance fans converged on tiny Vashon Island, a bucolic enclave in Puget Sound about 20 miles from the city. They made the ferry trek to attend the debut performance of the fledgling Seattle Dance Collective.
SDC is not a run-of-the-mill contemporary dance company; it's the brainchild of two of Pacific Northwest Ballet's most respected principal dancers: James Yoichi Moore and Noelani Pantastico. The duo wanted to create a nimble organization to feature dancers and choreographers they felt needed more exposure in the Pacific Northwest.
Keep reading...
Show less