Apr. 06, 2018 09:30AM EST
What It's Like To Be Backstage With Tommy Tune
Tune is still at home onstage. Photo by Franco Lacosta, courtesy Tune.
Tommy Tune is a man of many talents. The 10-time Tony Award–winning director, choreographer and star is famous for shows like Nine, My One and Only, The Will Roger's Follies and The Best Little Whorehouse in Texas.
Tune is in a special class of gifted director/choreographers that includes George Balanchine, Jerome Robbins and Michael Bennett—yet he also danced and starred in his musicals.
Today, he is touring the country with his nightclub act Tommy Tune Tonight. At 79, he is still lithe, graceful and willowy, and looks right at home onstage.
So what's it like to be backstage with the legend? Tune recently invited Dance Magazine behind the scenes for a rehearsal and performance in Los Angeles.
---
Everyone Dresses Their Best For Tommy Tune
When you work for Tune, looking your best is expected. Perfectly groomed and dressed, he is the epitome of class. His costume for this show is a bright red sequined suit, paired with shiny silver tap shoes.
Although most audiences today attend the theater in casual clothes, Tune's performers are meticulously dressed to the nines, and they look fabulous. Tune's pianist and musical director Michael Biagi, for example, is excited about his new black suit—he bought it for himself as a birthday present. He carefully folds and refolds his handkerchief backstage to get it placed just perfectly in his pocket.


He Might Make Changes Right Up Until Curtain
Towards the end of the afternoon rehearsal, Tune suddenly decides to cut a monologue from the show. He substitutes a song from Chicago, "Nowadays." Biagi, his pianist, seems stressed; he didn't bring the chart for this song with him. To complicate matters, Tune is also now singing it in a different key.
You've got to be flexible to adapt in these situations. The change is worth it; there's a surge of energy on stage as they run through the number. This last-minute, split-second change breathes new life into the show.


He is Loyal To Those In His Inner Circle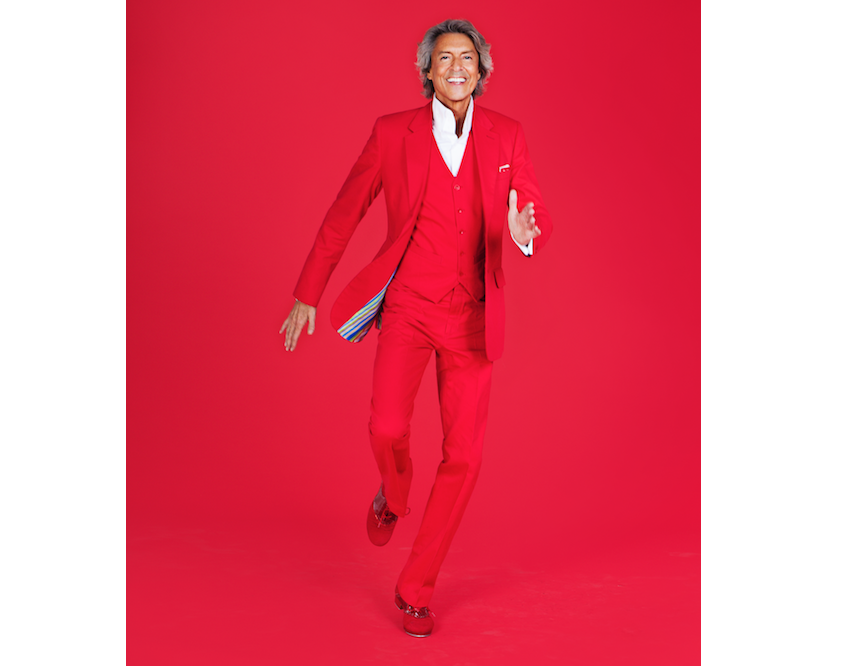 Tune still brings his favorite team on tour. Photo by Franco Lacosta, courtesy Tune.
Peter Glebo, Tune's creative director, explains that Tune could hire local musicians, which would be cheaper. Instead, he brings his own, because this group is so in tune. Each has worked with him anywhere from 12 to 48 years. They have a fun, healthy and happy group energy. You can feel it.
Tune also uses the same devoted dance assistants on his shows. He is a loyalist.
Before the show starts, they all stand in a circle together, joining hands, and setting their intention to be the best that they can be.
Related Articles Around the Web
From Your Site Articles
Getty Images
By the Sunday evening of a long convention weekend, you can expect to be thoroughly exhausted and a little sore. But you shouldn't leave the hotel ballroom actually hurt. Although conventions can be filled with magical opportunities, the potential for injury is higher than usual.
Keep your body safe: Watch out for these four common hazards.
Keep reading...
Show less
News
Jul. 18, 2019 05:02PM EST
Frozen put profit-sharing arrangements in place prior to the Equity deal. Photo by Deen van Meer, Courtesy Disney Theatrical Group
For a Broadway dancer, few opportunities are more exciting than being part of the creation of an original show. But if that show goes on to become wildly successful, who reaps the benefits? Thanks to a new deal between Actors' Equity Association and The Broadway League, performers involved in a production's development will now receive their own cut of the earnings.
Keep reading...
Show less
NBCUniversal
Jellicle obsessives, rejoice: There's a new video out that offers a (surprisingly substantive) look at the dancing that went down on the set of the new CATS movie.
Keep reading...
Show less