6 Ways To Embrace Your Type—And Get Cast More Often
Embracing your strengths will lead to more success. Photo by Jim Lafferty
When it comes to auditioning, you have to think like a casting director. What is your type? How can you embrace it so that you can get cast in the roles that fit you best?
Getting hired is about more than just talent. Directors are looking at everything: from your height, to your energy, to understudy requirements—if you are a replacement in a Broadway show, for example, you have to be able to slot into it seamlessly. The creative team will size you up immediately when you walk into the studio, so make sure you're projecting the right message from the start.
---
1. Showcase Your Strengths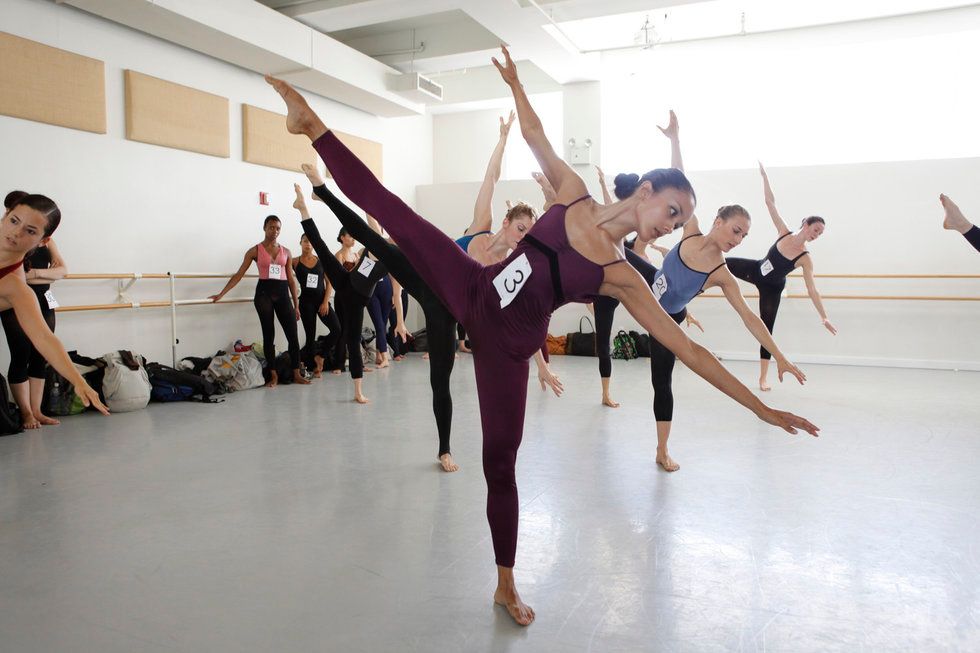 Focus on rep and roles that suit you best. Here, a Martha Graham Dance Company audition. Photo by Rachel Papo
Maybe you're not quite sure yet what your type is. Casting director Michael Donovan recently gave this advice at a musical theater workshop put on by Los Angeles vocal coach Carol Weiss: "What do you have that no one else in the room has?"
If people always laugh at your stories, target comedy roles. If you are gifted with an exquisite physique, show it, and be sure to include body shots with your photos. If you have a lovely vulnerable quality, show it off in the story behind your solo or song.
2. Don't Try to be Something You're Not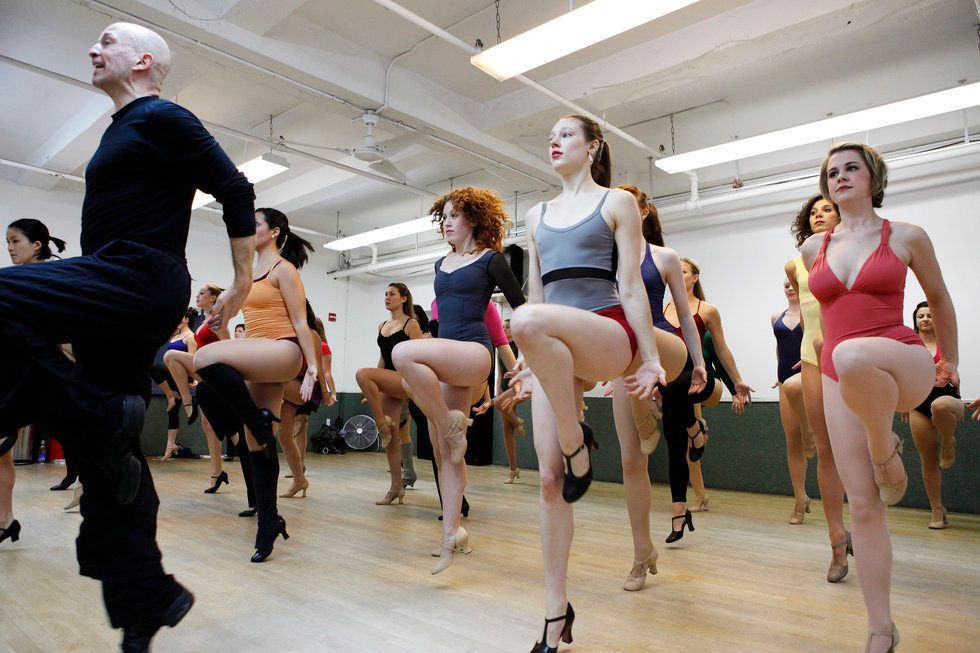 An audition for A Chorus Line. Photo by Rachel Papo
Setting your sights on roles you're not right for will only lead to disappointment. If a director needs an older, seasoned, Fosse dancer for Chicago, and you come across as young, perky and wholesome, you probably won't be cast. On the other hand, Hello Dolly! hires dancers with excellent ballet training, and who have a period look. Actresses from the old movies did not have tattoos or body piercings; if you can't cover yours up, target more contemporary work.
3. Select Your Outfit Strategically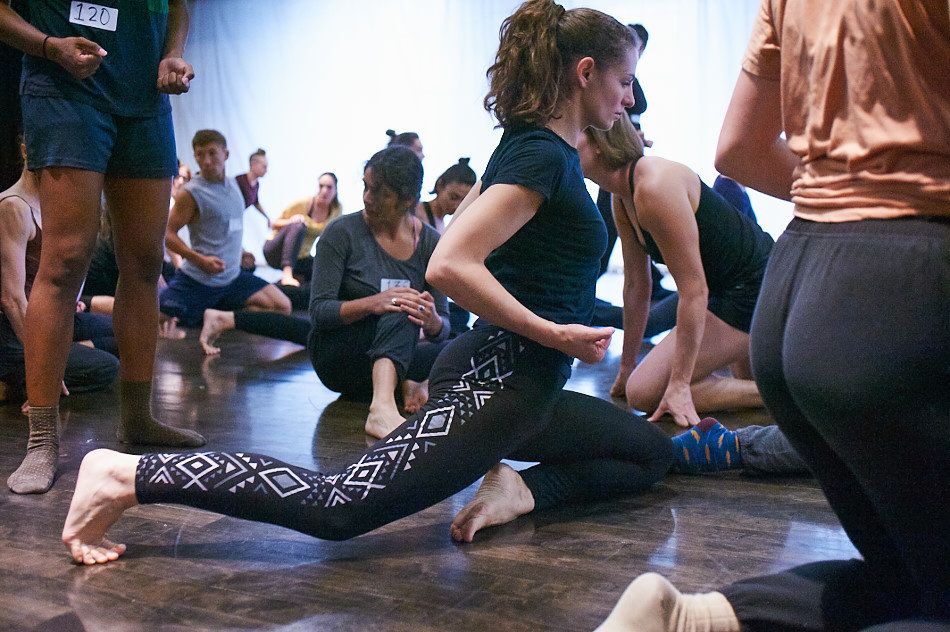 The right outfit can help a director imagine you in the work. Photo by Jim Lafferty
The choices that you make in clothing, hairstyle and grooming affect how people perceive you. If you're auditioning for a classic show, study movies from that era to get familiar with the particular style of hair and make-up. Or look at company members' Instagram accounts to see how they dress in rehearsal. Casting director Mark Simon recommends getting the most expensive haircut you can afford before an important audition. Wear something that is not only clean and flattering, but puts you in the mindset of the character or show.
4. Choose the Right Song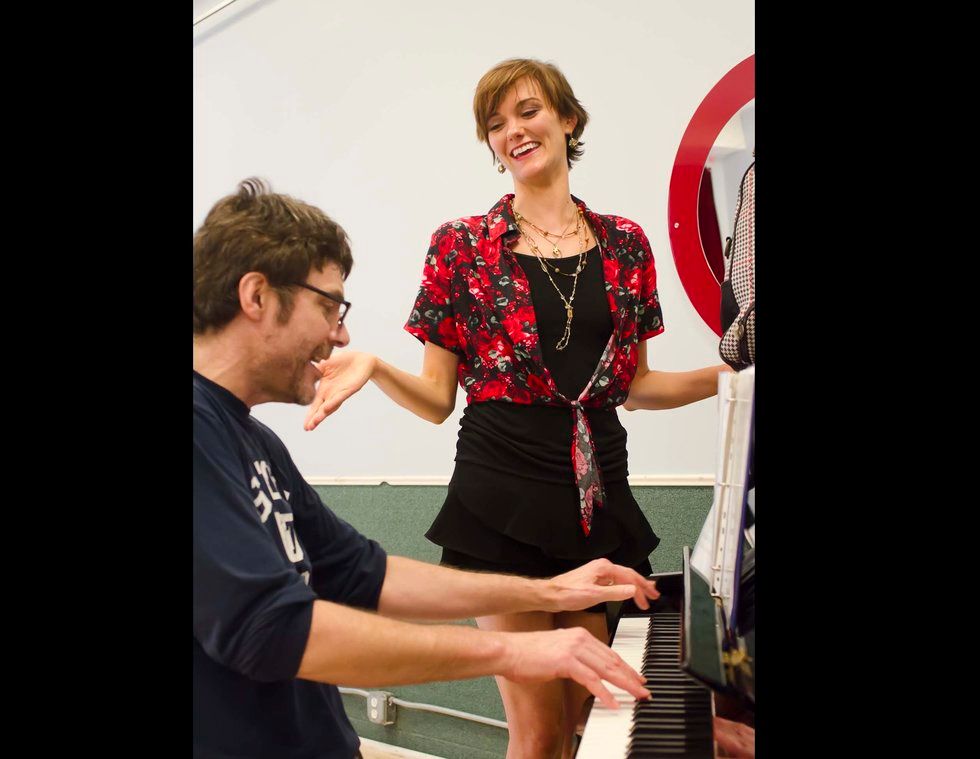 If you're auditioning for musical theater, your song choice can be pivotal. Photo by Kyle Froman
If you're auditioning for musical theater, your song should fit you perfectly. It should match your age, range, natural vocal ability and personality. If you resemble a particular character, learn their songs. With YouTube, you can do all kinds of research from home.
5. Go With The Flow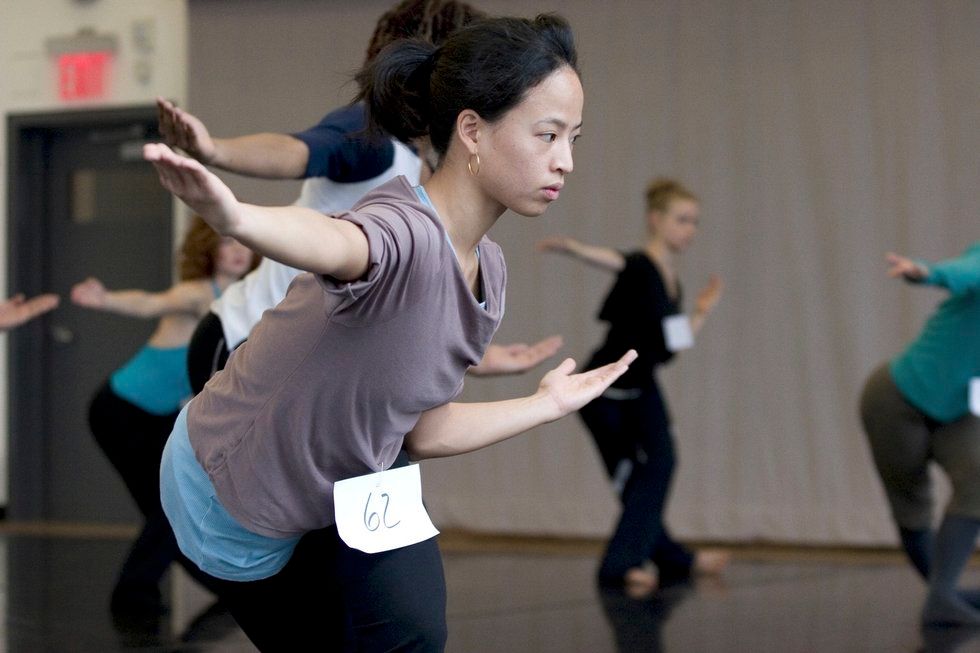 It's not just about you, but how you fit in with the group. Here, an audition for Shen Wei Dance Arts. Photo by Colin Fowler.
It's not just you at an audition. You're a piece of the puzzle. Richard Hester, supervising director of Jersey Boys, says they study how the performers fit together as a group. Stay open to direction, and listen carefully. Write down everything they tell you—this will come in handy if you're called back, or if you audition for the production again in the future.
6. Listen To Others' Advice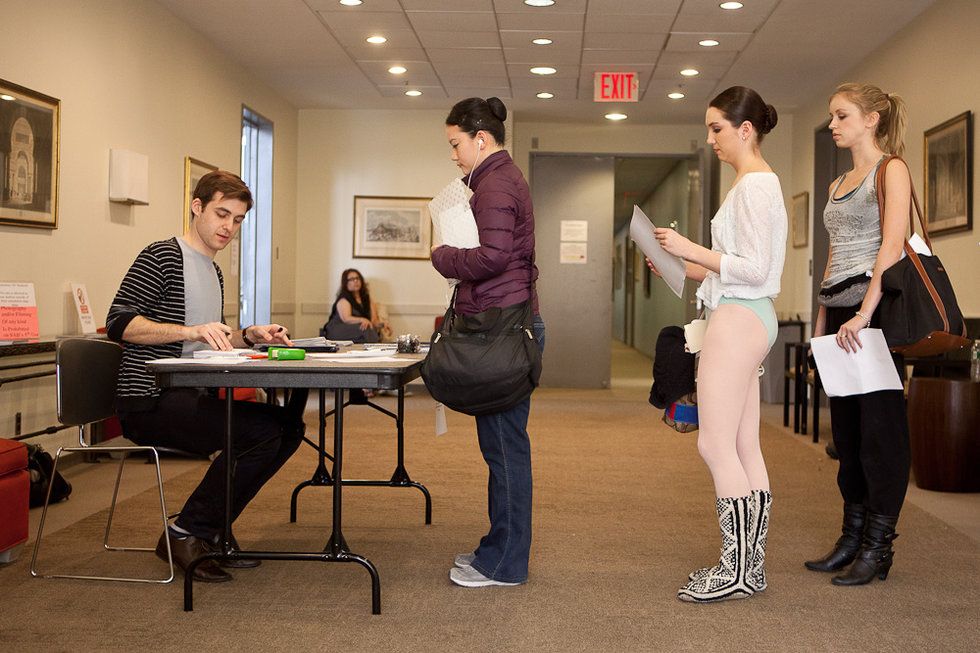 If friends tell you that you'd be perfect for a particular job, audition. Photo by Matthew Murphy for Pointe.
Others may perceive you differently than you see yourself. If everyone tells you that you are perfect for a particular company or show, audition. If you are asked to try out for a different role than you wanted, cooperate. They may see something in you that you never saw yourself.
Related Articles Around the Web
From Your Site Articles
Wayne McGregor. Photo by Johan Persson, Courtesy ROH
It's no surprise that dancers make some of the best TED Talk presenters. Not only are they great performers, but they've got unique knowledge to share. And they can dance!
If you're in need of a midweek boost, look no further than these eight presentations from some incredibly inspiring dance artists.
Keep reading...
Show less
News
Jul. 16, 2019 03:58PM EST
Including this extraordinary Travis Wall number for "So You Think You Can Dance" (Adam Rose/FOX)
The Primetime Emmy Award nominations are out! Congrats to the seven choreographers who earned nods for their exceptional TV work this year. Notably, that work was made for just two shows, "So You Think You Can Dance" and "World of Dance."
And there was a particularly remarkable snub: While the dance-filled hit "Fosse/Verdon" earned 17 nominations across many of the major categories, Andy Blankenbuehler's fabulous Fosse remixes weren't recognized in the Outstanding Choreography field.
Here are all the dance routines up for Emmys:
Keep reading...
Show less

abezikus/Getty Images
"Dancers can do everything these days," I announced to whoever was in earshot at the Jacob's Pillow Archives during a recent summer. I had just been dazzled by footage of a ballet dancer performing hip hop, remarkably well. But my very next thought was, What if that isn't always a good thing? What if what one can't do is the very thing that lends character?
Keep reading...
Show less
News
Jul. 15, 2019 12:30PM EST
Courtesy Ritzel
Capezio, Bloch, So Dança, Gaynor Minden.
At the top of the line, dancers have plenty of quality footwear options to choose from, and in most metropolitan areas, stores to go try them on. But for many of North America's most economically disadvantaged dance students, there has often been just one option for purchasing footwear in person: Payless ShoeSource.
Keep reading...
Show less