6 Ways To Embrace Your Type—And Get Cast More Often
Embracing your strengths will lead to more success. Photo by Jim Lafferty
When it comes to auditioning, you have to think like a casting director. What is your type? How can you embrace it so that you can get cast in the roles that fit you best?
Getting hired is about more than just talent. Directors are looking at everything: from your height, to your energy, to understudy requirements—if you are a replacement in a Broadway show, for example, you have to be able to slot into it seamlessly. The creative team will size you up immediately when you walk into the studio, so make sure you're projecting the right message from the start.
---
1. Showcase Your Strengths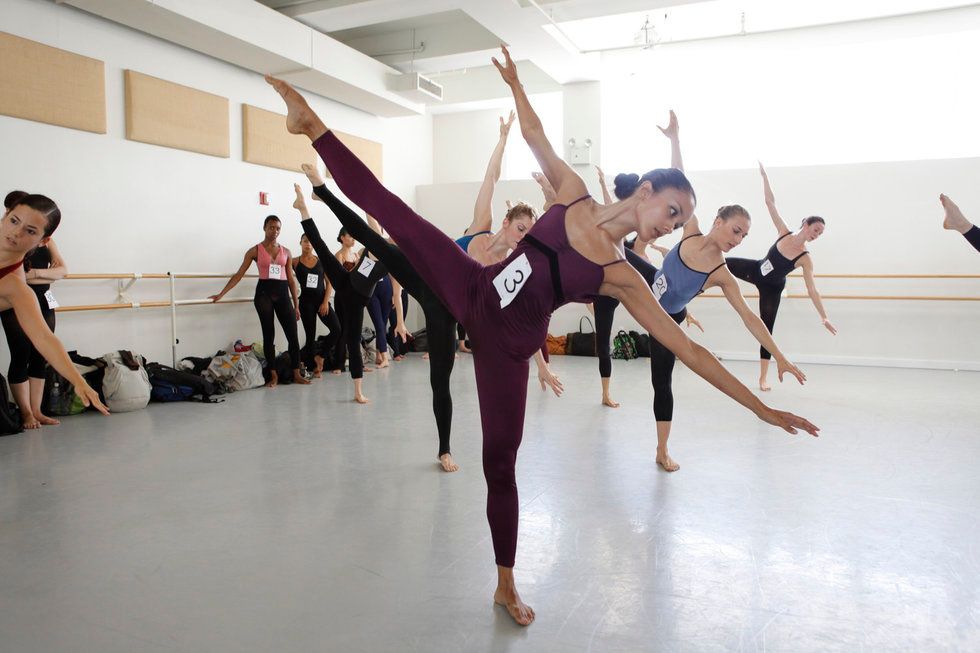 Focus on rep and roles that suit you best. Here, a Martha Graham Dance Company audition. Photo by Rachel Papo
Maybe you're not quite sure yet what your type is. Casting director Michael Donovan recently gave this advice at a musical theater workshop put on by Los Angeles vocal coach Carol Weiss: "What do you have that no one else in the room has?"
If people always laugh at your stories, target comedy roles. If you are gifted with an exquisite physique, show it, and be sure to include body shots with your photos. If you have a lovely vulnerable quality, show it off in the story behind your solo or song.
2. Don't Try to be Something You're Not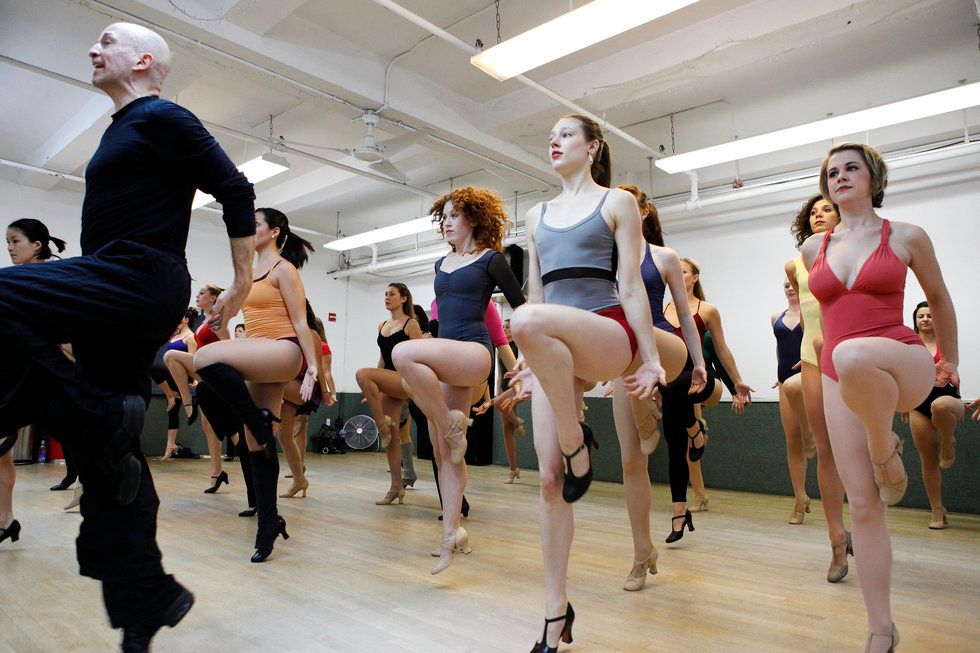 An audition for A Chorus Line. Photo by Rachel Papo
Setting your sights on roles you're not right for will only lead to disappointment. If a director needs an older, seasoned, Fosse dancer for Chicago, and you come across as young, perky and wholesome, you probably won't be cast. On the other hand, Hello Dolly! hires dancers with excellent ballet training, and who have a period look. Actresses from the old movies did not have tattoos or body piercings; if you can't cover yours up, target more contemporary work.
3. Select Your Outfit Strategically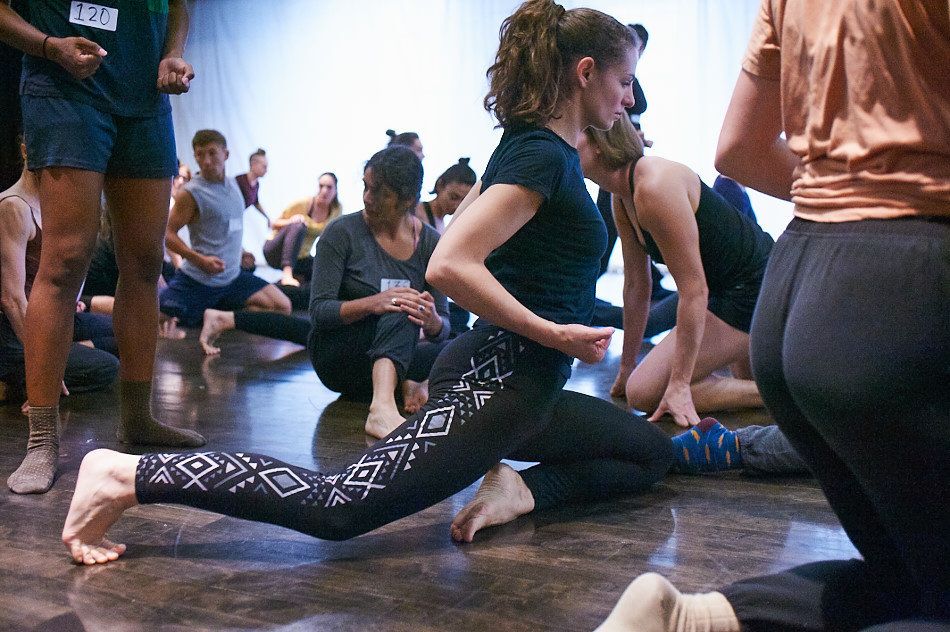 The right outfit can help a director imagine you in the work. Photo by Jim Lafferty
The choices that you make in clothing, hairstyle and grooming affect how people perceive you. If you're auditioning for a classic show, study movies from that era to get familiar with the particular style of hair and make-up. Or look at company members' Instagram accounts to see how they dress in rehearsal. Casting director Mark Simon recommends getting the most expensive haircut you can afford before an important audition. Wear something that is not only clean and flattering, but puts you in the mindset of the character or show.
4. Choose the Right Song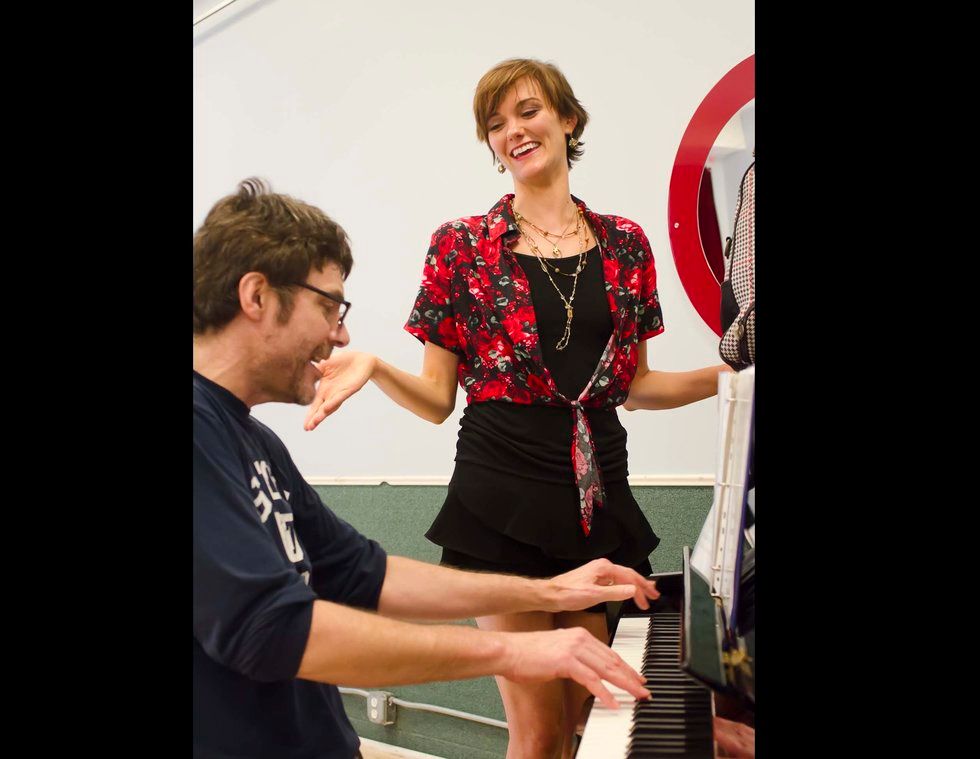 If you're auditioning for musical theater, your song choice can be pivotal. Photo by Kyle Froman
If you're auditioning for musical theater, your song should fit you perfectly. It should match your age, range, natural vocal ability and personality. If you resemble a particular character, learn their songs. With YouTube, you can do all kinds of research from home.
5. Go With The Flow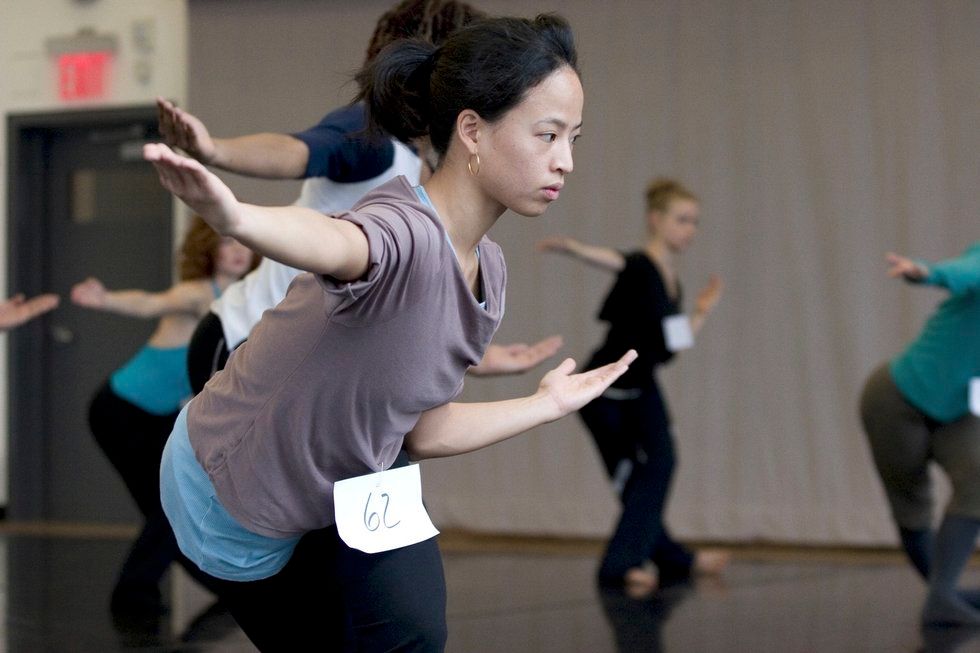 It's not just about you, but how you fit in with the group. Here, an audition for Shen Wei Dance Arts. Photo by Colin Fowler.
It's not just you at an audition. You're a piece of the puzzle. Richard Hester, supervising director of Jersey Boys, says they study how the performers fit together as a group. Stay open to direction, and listen carefully. Write down everything they tell you—this will come in handy if you're called back, or if you audition for the production again in the future.
6. Listen To Others' Advice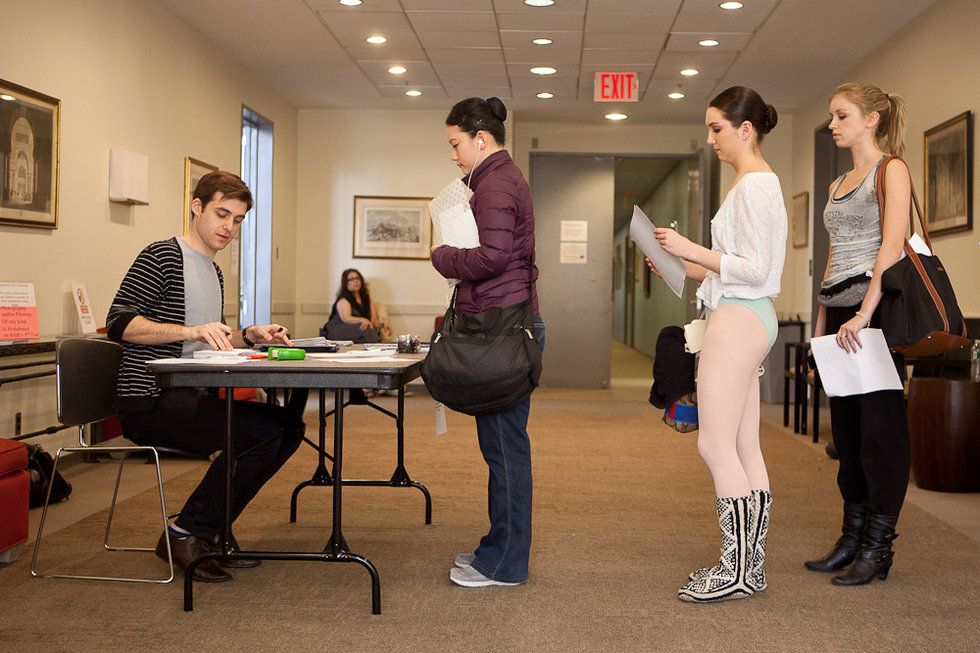 If friends tell you that you'd be perfect for a particular job, audition. Photo by Matthew Murphy for Pointe.
Others may perceive you differently than you see yourself. If everyone tells you that you are perfect for a particular company or show, audition. If you are asked to try out for a different role than you wanted, cooperate. They may see something in you that you never saw yourself.
A flyer showing Alberto Alonso, Fernando Alonso, Benjamin Steinberg and Alicia Alonso. Photo courtesy the author
Alicia has died. I walked around my apartment feeling her spirit, but knowing something had changed utterly.
My father, the late conductor Benjamin Steinberg, was the first music director of the Ballet de Cuba, as it was called then. I grew up in Vedado on la Calle 1ra y doce in a building called Vista al Mar. My family lived there from 1959 to 1963. My days were filled with watching Alicia teach class, rehearse and dance. She was everything: hilarious, serious, dramatic, passionate and elegiac. You lost yourself and found yourself when you loved her.
Keep reading...
Show less
Left: Hurricane Harvey damage in Houston Ballet's Dance Lab; Courtesy Harlequin. Right: The Dance Lab pre-Harvey; Nic Lehoux, Courtesy Houston Ballet.
"The show must go on" may be a platitude we use to get through everything from costume malfunctions to stormy moods. But when it came to overcoming a literal hurricane, Houston Ballet was buoyed by this mantra to go from devastated to dancing in a matter of weeks—with the help of Harlequin Floors, Houston Ballet's longstanding partner who sprang into action to build new floors in record time.
Keep reading...
Show less
Hansuke Yamamoto in Helgi Tomasson's Nutcracker at San Francisco Ballet, which features an exciting and respectful Chinese divertissement. Photo by Erik Tomasson, Courtesy SFB
It's Nutcracker time again: the season of sweet delights and a sparkling good time—if we're able to ignore the sour taste left behind by the outdated racial stereotypes so often portrayed in the second act.
In 2017, as a result of a growing list of letters from audience members, to New York City Ballet's ballet master in chief Peter Martins reached out to us asking for assistance on how to modify the elements of Chinese caricature in George Balanchine's The Nutcracker. Following that conversation, we founded the Final Bow for Yellowface pledge that states, "I love ballet as an art form, and acknowledge that to achieve a diversity amongst our artists, audiences, donors, students, volunteers, and staff, I am committed to eliminating outdated and offensive stereotypes of Asians (Yellowface) on our stages."
Keep reading...
Show less
Allegra Bautista in Nevertheless, by ka·nei·see | collective. Photo by Robbie Sweeny
An audience member once emailed Dallas choreographer Joshua L. Peugh, claiming his work was vulgar. It complained that he shouldn't be pushing his agenda. As the artistic director of Dark Circles Contemporary Dance, Peugh's recent choreography largely deals with LGBTQ issues.
"I got angry when I saw that email, wrote my angry response, deleted it, and then went back and explained to him that that's exactly why I should be making those works," says Peugh.
With the current political climate as polarized as it is, many artists today feel compelled to use their work to speak out on issues they care deeply about. But touring with a message is not for the faint of heart. From considerations about how to market the work to concerns about safety, touring to cities where, in general, that message may not be so welcome, requires companies to figure out how they'll respond to opposition.
Keep reading...
Show less