The Power & Pitfalls of Winning Money With No Strings Attached
Learning how to invest and deal with tax implications can be a shock. Photo by Pepi Stojanov/Unsplash
Unrestricted grants—those not tied to a specific project or commission—are the holy grail of dance funding. But how do dance artists accustomed to living from project to project handle the sudden influx of capital?
We asked three choreographers who've won these grants multiple times about their experiences.
---
Kyle Abraham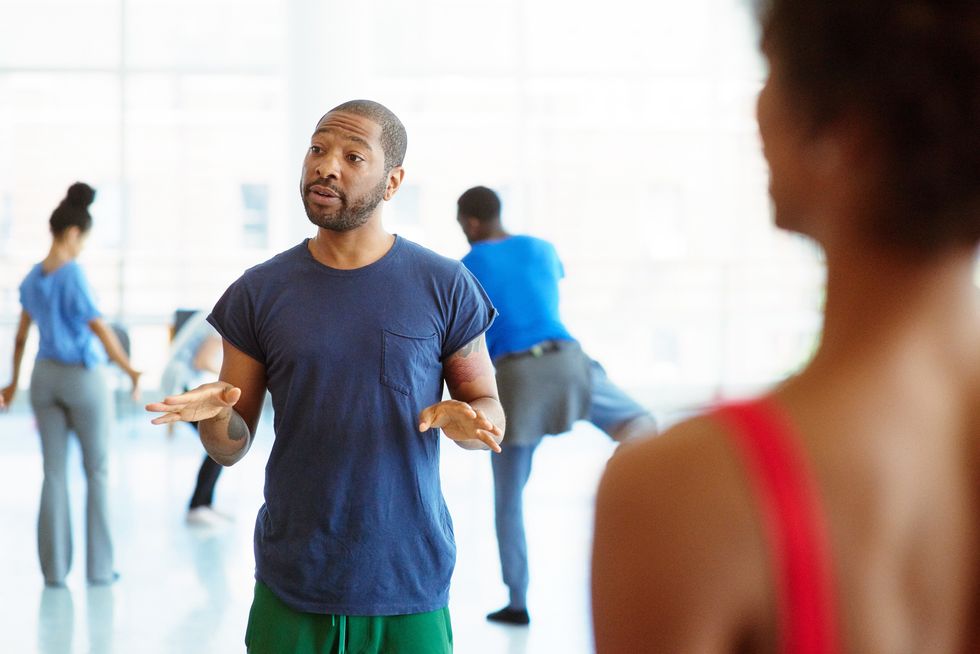 Kyle Abraham has used the money to pay off student loans, get his dancers health care and help out his mom. Photo by Jim Lafferty
Unrestricted grants received: United States Artists Fellowship Award (2012, $50,000), Jacob's Pillow Dance Award (2012, $25,000), MacArthur Fellowship (2013, $625,000), Doris Duke Artist Award (2016, $225,000)
How he's spent the money: "Paying off my student loans—going to grad school in New York City is a doozy! My other big thing was getting my dancers health care. And just making sure my mother had grocery money after my father died."
Biggest mistake: "I had no knowledge of how to invest, or deal with the tax implications. I wound up losing a fair amount of money because I didn't know how to properly channel the money so it could accrue interest. I kept it in my savings account and when tax time came around I was really shocked and scared by some letters from the IRS!"
Advice for other artists: "Take time to learn and actually write down all of the questions and answers on how best to handle a financial plan."
The best part: "You can actually do things to help alleviate stress. If you have an ER visit, this can help pay that. It's a different way to think about how people can support artists."
Camille A. Brown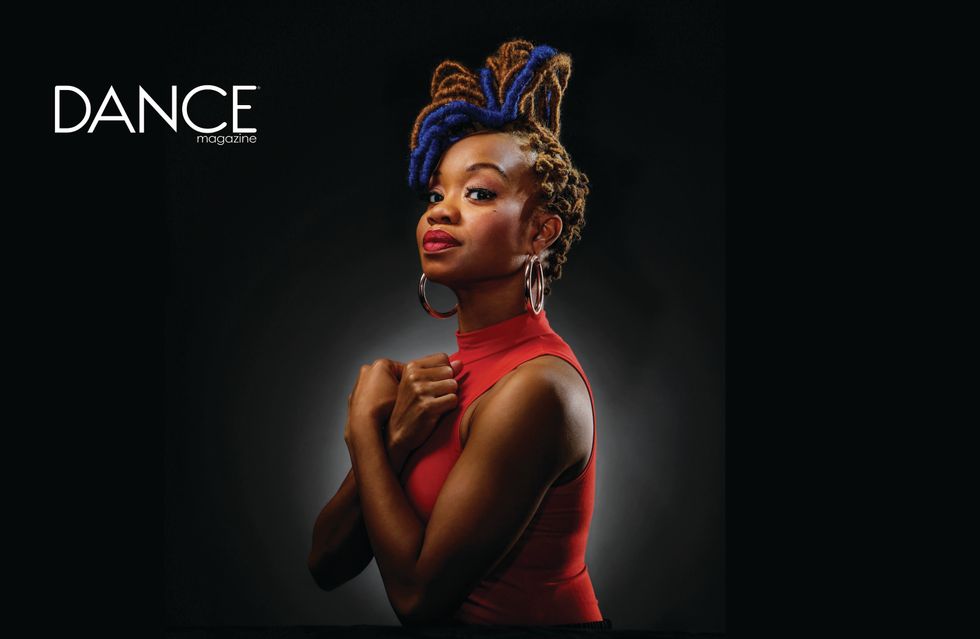 Camille A. Brown suggests artists use unrestricted grants to take care of themselves. Photo by Jayme Thornton.
Unrestricted grants received: Doris Duke Artist Award (2015, $225,000), United States Artists Fellowship Award (2015, $50,000), Jacob's Pillow Dance Award (2016, $25,000), Princess Grace Statue Award (2016, $25,000)
How she's spent the money: "I use these funds to replenish me—a vacation, or to save money for property—and set aside money for the company. It's both business and personal."
Advice for other artists: "When you have these opportunities, create a self-care plan and a financial plan. It's very hard for an artist to say, 'I have to care for myself first.' We give a lot, and we think about ourselves and our future last. These unrestricted grants give you opportunities to start building these blocks of stability."
How she learned to manage the money: "Doris Duke was great because they really helped us and spoke to us about taxes. I have a financial advisor, as well. My mom is on point too! She's always guided me."
Faye Driscoll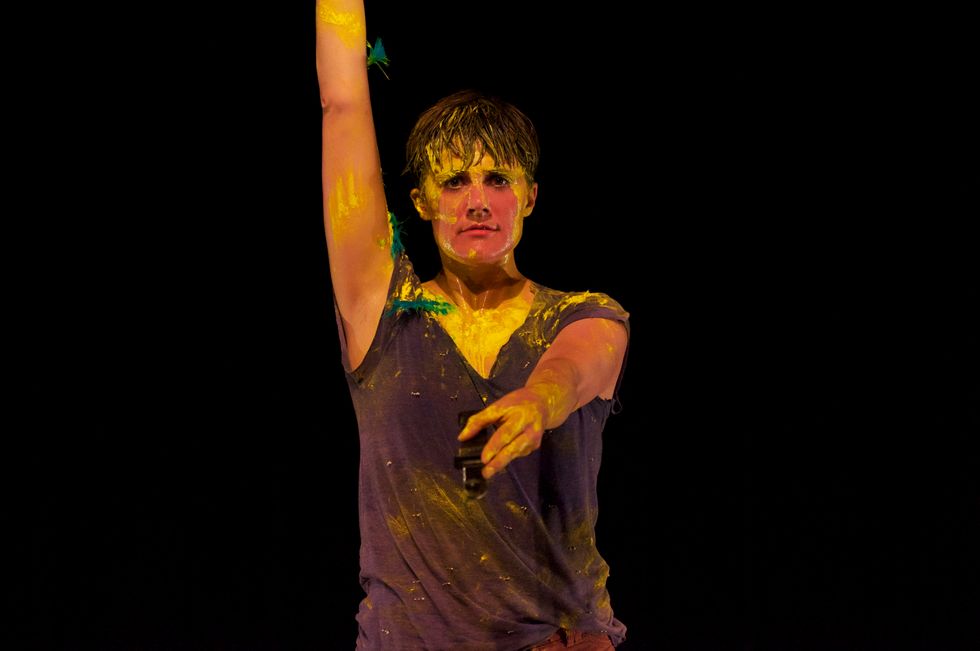 Faye Driscoll, here in her 2012 duet You're Me, says unrestricted grants have helped her think more deeply about her work. Photo by Steven Schreiber.
Unrestricted grants received: Foundation for Contemporary Arts (2013, $25,000), Doris Duke Artist Award (2016, $225,000), United States Artists Fellowship Award (2016, $50,000), Jacob's Pillow Dance Award (2018, $25,000)
How she's spent the money: "I put the FCA grant towards a down payment on an apartment. That was one of the best things I could have done, even though there's always a pressing need: paying people more, or your next big project. The other thing was last year my mom got really sick, and I had to drop everything to go be with her. Without these awards, it would not have been possible."
The best part: "Getting an unrestricted grant helped me think outside the project-by-project cycle. What about the years when you don't get anything? What are other deep needs in my life? It changes who I am, how I make work, how I think, my nervous system."
How she learned to manage the money: "I've been intimidated by it. It's taken me longer than it might have for other people to ask for help. Doris Duke partners with Creative Capital, and they have a whole booklet of suggested people to contact for financial advice. The other people who have received these awards are also helpful to reach out to. What would be really incredible would be if the reward also came with a financial advisor."
Why unrestricted grants matter: "The funding cycles affect what work gets made and when. These unrestricted grants give the artist the chance to lead a bit more. I hope the field can continue in this direction. I think it can change the climate and psychology in which art can arrive, perhaps more authentically, to the artist. And that to me is really radical, and powerful, and needed. It can let an artist be a whole human rather than a capitalist machine."
From Your Site Articles
Related Articles Around the Web
We knew that Ivo van Hove and Anne Teresa de Keersmaeker's production of West Side Story would challenge our preconceived notions about the show.
But a recent Vogue story gives us a taste of just how nontraditional the Broadway revival will be. Most notably, van Hove is cutting "I Feel Pretty" and the "Somewhere" ballet, condensing the show into one act to better reflect the urgency of the 48-hour plot. (The choice has been approved by the West Side Story estate, including Sondheim, who has "long been uncomfortable" with some of the "I Feel Pretty" lyrics.)
Keep reading...
Show less
Ailey II artistic director Troy Powell teaching an Ailey Workshop at NYCDA. Courtesy NYCDA
Back in 2011 when Joe Lanteri first approached Katie Langan, chair of Marymount Manhattan College's dance department, about getting involved with New York City Dance Alliance, she was skeptical about the convention/competition world.
"But I was pleasantly surprised by the enormity of talent that was there," she says. "His goal was to start scholarship opportunities, and I said okay, I'm in."
Today, it's fair to say that Lanteri has far surpassed his goal of creating scholarship opportunities. But NYCDA has done so much more, bridging the gap between the convention world and the professional world by forging a wealth of partnerships with dance institutions from Marymount to The Ailey School to Complexions Contemporary Ballet and many more. There's a reason these companies and schools—some of whom otherwise may not see themselves as aligned with the convention/competition world—keep deepening their relationships with NYCDA.
Now, college scholarships are just one of many ways NYCDA has gone beyond the typical weekend-long convention experience and created life-changing opportunities for students. We rounded up some of the most notable ones:
Keep reading...
Show less
Jayme Thornton
It's a much-repeated part of Francesca Hayward's origin story that she discovered ballet at age 3, when her grandparents bought a video of The Nutcracker to keep her occupied and she immediately started dancing around the room. What's less well-known is that there was another video lined up next to The Nutcracker that Hayward liked to dance along to: Cats. "I really just did the White Cat bit and fast-forwarded the rest," she remembers. "I'd make my friends who came around be the other cats."
Twenty-four years later, she's not only become a Royal Ballet principal, but has been cast as Victoria the White Cat in Tom Hooper's new movie adaptation of the Andrew Lloyd Webber musical, out in theaters on December 20. "I remember the director telling me I'd got the part: 'Just to let you know you're the lead in a Hollywood film,' he said." Hayward laughs. "This is crazy!"
Keep reading...
Show less
Left: Hurricane Harvey damage in Houston Ballet's Dance Lab; Courtesy Harlequin. Right: The Dance Lab pre-Harvey; Nic Lehoux, Courtesy Houston Ballet.
"The show must go on" may be a platitude we use to get through everything from costume malfunctions to stormy moods. But when it came to overcoming a literal hurricane, Houston Ballet was buoyed by this mantra to go from devastated to dancing in a matter of weeks—with the help of Harlequin Floors, Houston Ballet's longstanding partner who sprang into action to build new floors in record time.
Keep reading...
Show less