The Power & Pitfalls of Winning Money With No Strings Attached
Learning how to invest and deal with tax implications can be a shock. Photo by Pepi Stojanov/Unsplash
Unrestricted grants—those not tied to a specific project or commission—are the holy grail of dance funding. But how do dance artists accustomed to living from project to project handle the sudden influx of capital?
We asked three choreographers who've won these grants multiple times about their experiences.
---
Kyle Abraham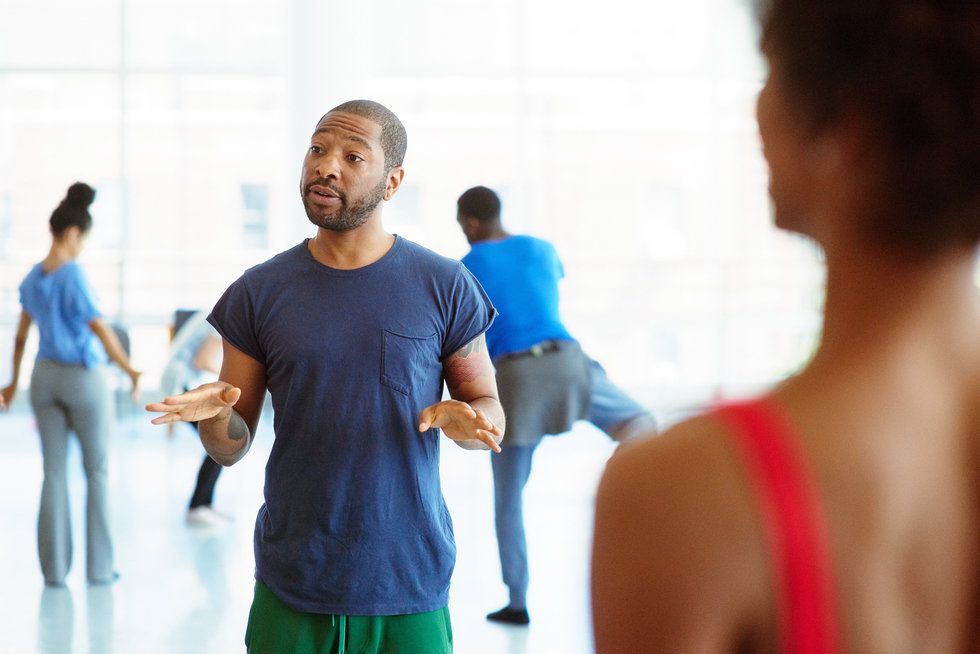 Kyle Abraham has used the money to pay off student loans, get his dancers health care and help out his mom. Photo by Jim Lafferty
Unrestricted grants received: United States Artists Fellowship Award (2012, $50,000), Jacob's Pillow Dance Award (2012, $25,000), MacArthur Fellowship (2013, $625,000), Doris Duke Artist Award (2016, $225,000)
How he's spent the money: "Paying off my student loans—going to grad school in New York City is a doozy! My other big thing was getting my dancers health care. And just making sure my mother had grocery money after my father died."
Biggest mistake: "I had no knowledge of how to invest, or deal with the tax implications. I wound up losing a fair amount of money because I didn't know how to properly channel the money so it could accrue interest. I kept it in my savings account and when tax time came around I was really shocked and scared by some letters from the IRS!"
Advice for other artists: "Take time to learn and actually write down all of the questions and answers on how best to handle a financial plan."
The best part: "You can actually do things to help alleviate stress. If you have an ER visit, this can help pay that. It's a different way to think about how people can support artists."
Camille A. Brown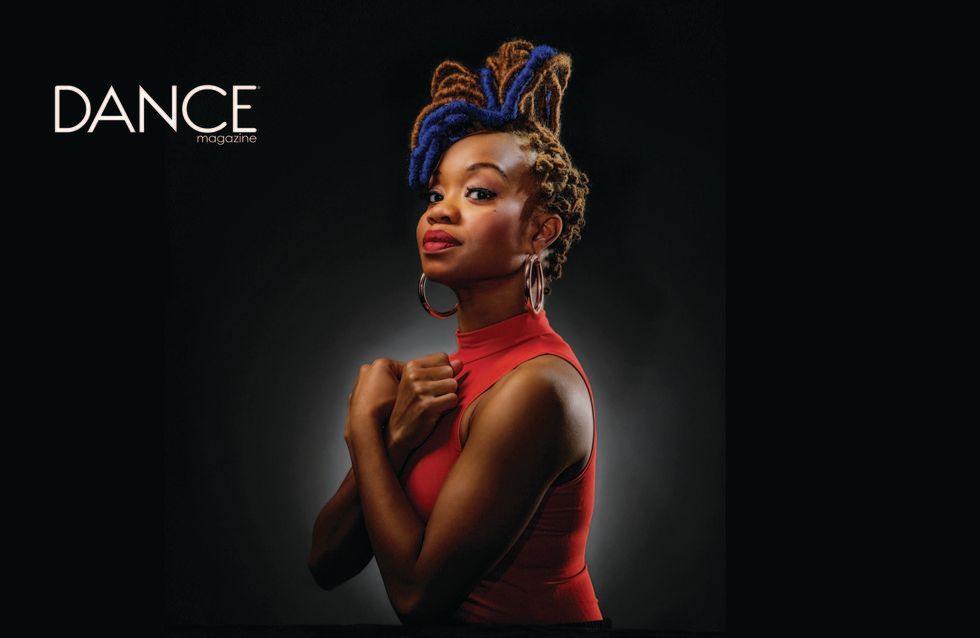 Camille A. Brown suggests artists use unrestricted grants to take care of themselves. Photo by Jayme Thornton.
Unrestricted grants received: Doris Duke Artist Award (2015, $225,000), United States Artists Fellowship Award (2015, $50,000), Jacob's Pillow Dance Award (2016, $25,000), Princess Grace Statue Award (2016, $25,000)
How she's spent the money: "I use these funds to replenish me—a vacation, or to save money for property—and set aside money for the company. It's both business and personal."
Advice for other artists: "When you have these opportunities, create a self-care plan and a financial plan. It's very hard for an artist to say, 'I have to care for myself first.' We give a lot, and we think about ourselves and our future last. These unrestricted grants give you opportunities to start building these blocks of stability."
How she learned to manage the money: "Doris Duke was great because they really helped us and spoke to us about taxes. I have a financial advisor, as well. My mom is on point too! She's always guided me."
Faye Driscoll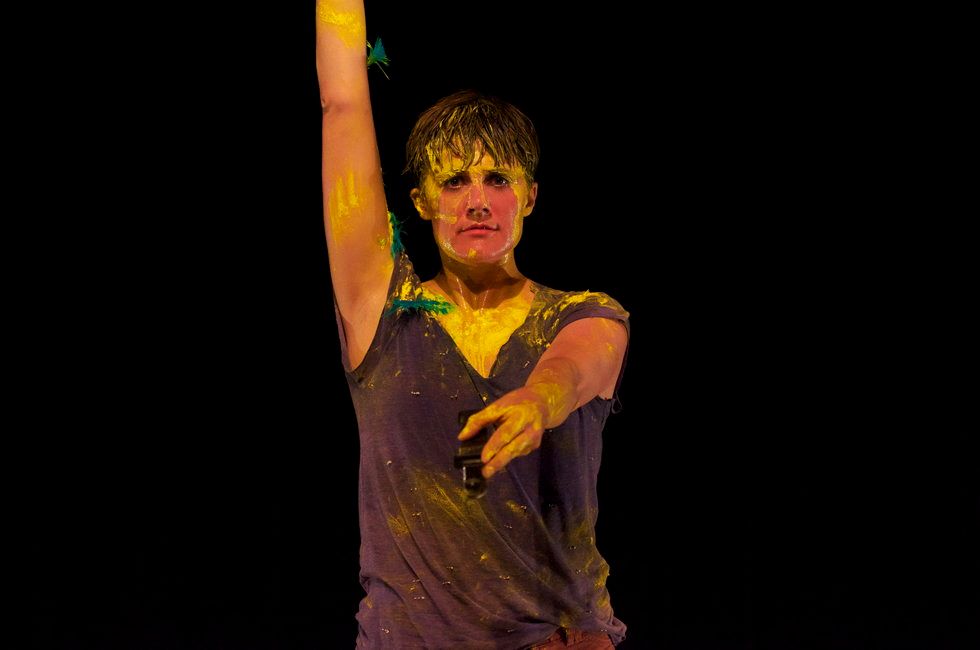 Faye Driscoll, here in her 2012 duet You're Me, says unrestricted grants have helped her think more deeply about her work. Photo by Steven Schreiber.
Unrestricted grants received: Foundation for Contemporary Arts (2013, $25,000), Doris Duke Artist Award (2016, $225,000), United States Artists Fellowship Award (2016, $50,000), Jacob's Pillow Dance Award (2018, $25,000)
How she's spent the money: "I put the FCA grant towards a down payment on an apartment. That was one of the best things I could have done, even though there's always a pressing need: paying people more, or your next big project. The other thing was last year my mom got really sick, and I had to drop everything to go be with her. Without these awards, it would not have been possible."
The best part: "Getting an unrestricted grant helped me think outside the project-by-project cycle. What about the years when you don't get anything? What are other deep needs in my life? It changes who I am, how I make work, how I think, my nervous system."
How she learned to manage the money: "I've been intimidated by it. It's taken me longer than it might have for other people to ask for help. Doris Duke partners with Creative Capital, and they have a whole booklet of suggested people to contact for financial advice. The other people who have received these awards are also helpful to reach out to. What would be really incredible would be if the reward also came with a financial advisor."
Why unrestricted grants matter: "The funding cycles affect what work gets made and when. These unrestricted grants give the artist the chance to lead a bit more. I hope the field can continue in this direction. I think it can change the climate and psychology in which art can arrive, perhaps more authentically, to the artist. And that to me is really radical, and powerful, and needed. It can let an artist be a whole human rather than a capitalist machine."
From Your Site Articles
Related Articles Around the Web
Courtesy Boneau/Bryan-Brown
If "Fosse/Verdon" whet your appetite for the impeccable Gwen Verdon, then Merely Marvelous: The Dancing Genius of Gwen Verdon is the three-course meal you've been craving. The new documentary—available now on Amazon for rental or purchase—dives into the life of the Tony-winning performer and silver-screen star lauded for her charismatic dancing.

Though she's perhaps most well-known today as Bob Fosse's wife and muse, that's not even half of her story. For starters, she'd already won four Tonys before they wed, making her far more famous in the public eye than he was at that point in his career. That's just one of many surprising details we learned during last night's U.S. premiere of Merely Marvelous. Believe us: You're gonna love her even more once you get to know her. Here are eight lesser-known tidbits to get you started.
Keep reading...
Show less
Lindsay Thomas
Every dancer knows that how you fuel your body affects how you feel in the studio. Of course, while breakfast is no more magical than any other meal (despite the enduring myth that it's the most important one of the day), showing up to class hangry is a recipe for unproductive studio time.
So what do your favorite dancers eat in the morning to set themselves up for a busy rehearsal or performance day?
Keep reading...
Show less
News
Sep. 20, 2019 09:17AM EST
Simon Soong, Courtesy DDT
When it comes to dance in the U.S., companies in the South often find themselves overlooked—sometimes even by the presenters in their own backyard. That's where South Arts comes in. This year, the regional nonprofit launched Momentum, an initiative that will provide professional development, mentorship, touring grants and residencies to five Southern dance companies.
Keep reading...
Show less
News
Sep. 19, 2019 12:46PM EST
Alice Pennefather, Courtesy ROH
You ever just wish that Kenneth MacMillan's iconic production of Romeo and Juliet could have a beautiful love child with the 1968 film starring Olivia Hussey? (No, not Baz Luhrmann's version. We are purists here.)
Wish granted: Today, the trailer for a new film called Romeo and Juliet: Beyond Words was released, featuring MacMillan's choreography and with what looks like all the cinematic glamour we could ever dream of:
Keep reading...
Show less