What Touring The U.S. Taught These Choreographers About Stereotypes and Prejudice
Vander Hoop and Clements driving down the highway. Photo by John Suhar
Sometimes as an artist, you need to leave the studio behind.
Just ask Summation Dance co-founders Taryn Vander Hoop and Sumi Clements. In 2016, the U.S. election was dominating the air waves just as they were finishing their company's fifth season in New York City. Feeling burned out by the assembly-line-like hustle of pumping out new work, they decided to hit the road.
---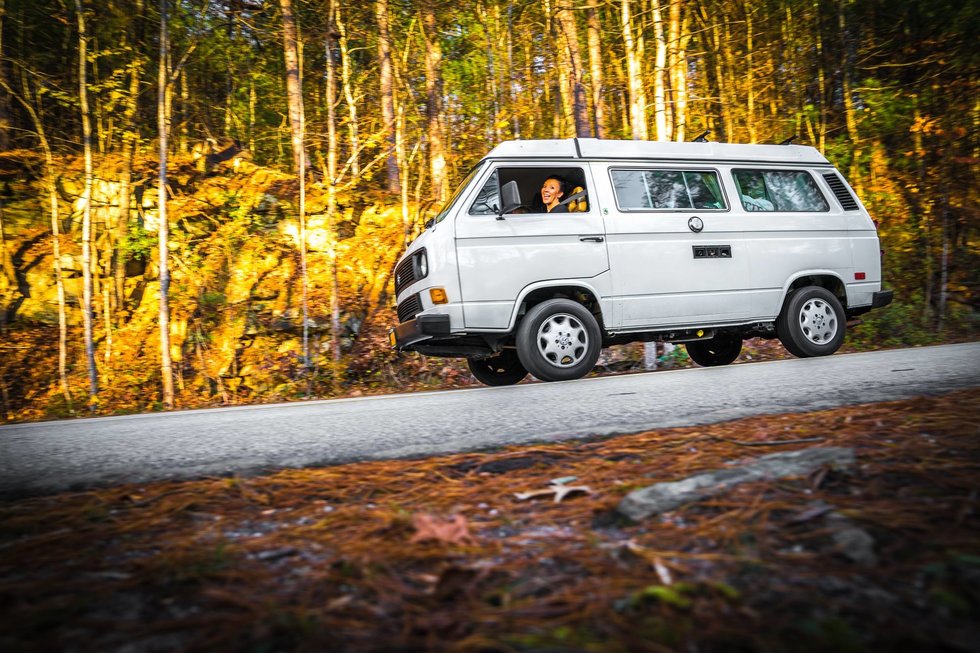 Clements takes to the road. Photo by John Suhar
"We were looking at the divisiveness we saw happening," says Clements, "and thought it was an appropriate time to go interact with people who inhabit this country who are very unlike ourselves, and give them a voice by presenting anything they wanted to share."
The goal of their HabitUS project is to create an evening-length work that incorporates interview footage and soundbites from the people they meet.
So far, they've traveled to 14 states, organizing the tour around a series of university residencies. In each place they visit, they engage with the local community.
So what have been the biggest surprises so far?
Kentuckians Pointed Out The Power of Speech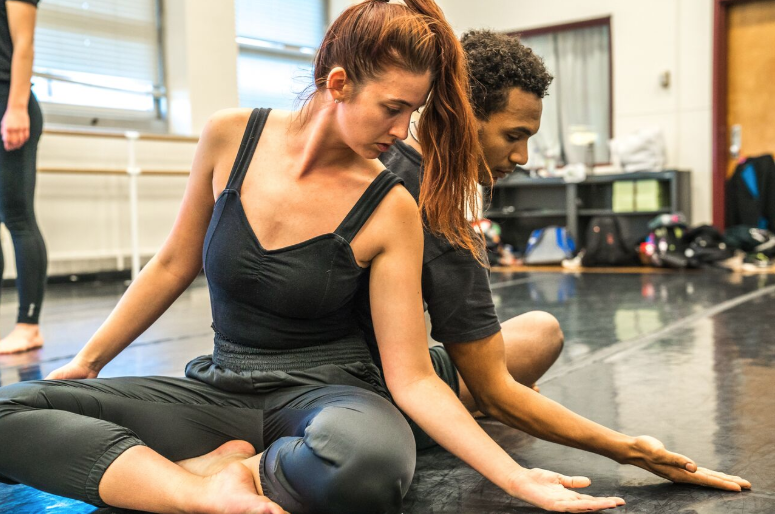 Working with college dancers in Kentucky. Photo by John Suhar
In Kentucky, Vander Hoop and Clements had fun asking residents whether they considered themselves to be part of the North or the South. The answer changed every time.
But locals pointed out something even more elemental: "How we in New York speak and understand words is not how people in Kentucky would understand those same words," says Clements. They found out that when a politician gives a speech, what's said reads very differently in different parts of the country.
North Carolina Taught Them That Sticking Around Can Lead To Connection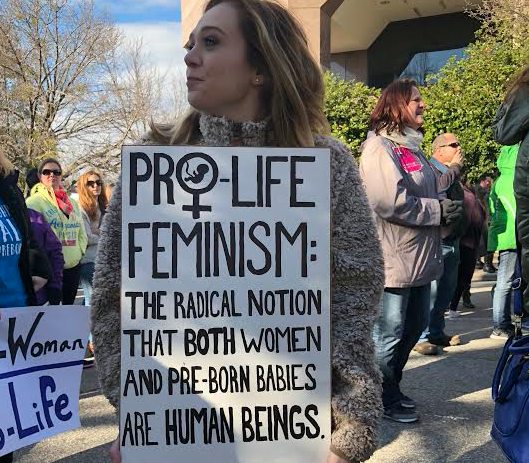 A pro-life rally in North Carolina. Photo by Taryn Vander Hoop
Last month, the choreographers attended a pro-life breakfast rally and march in North Carolina. "We wouldn't normally attend an event like that in New York," says Vander Hoop. But once they got there, they realized they were surrounded by people who reminded them of their own friends.
"We stayed after the march and ended up having an amazing conversation with a man who explained his stance in a way that made total sense, even if we didn't agree," says Vander Hoop. "The moments of connection that happen after an event is over are often more magical than during the event."
Texas Overturned Their Assumptions About Trump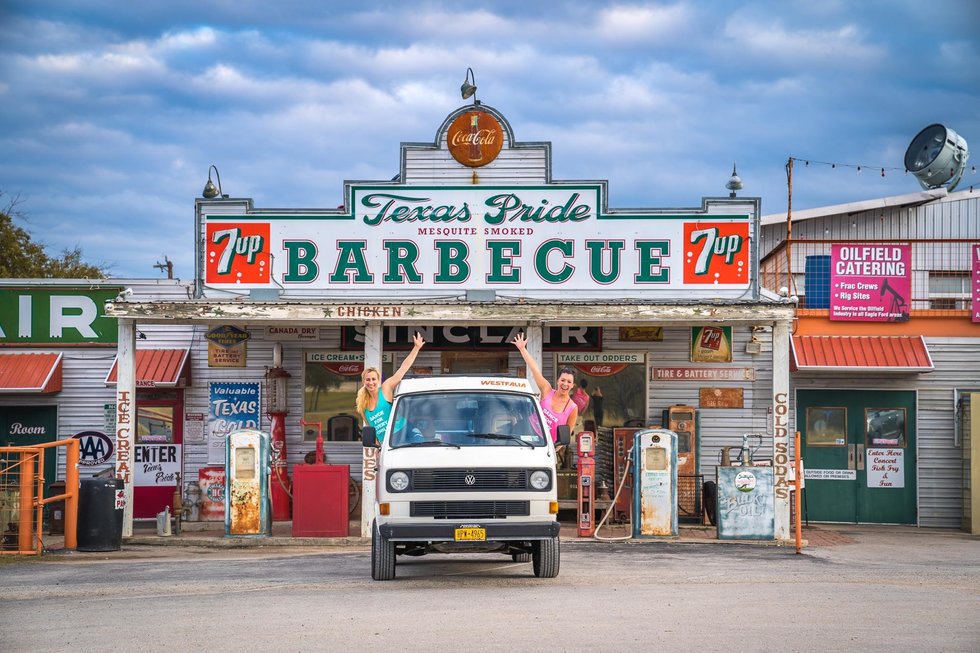 The choreographers and their camper van in Texas. Photo by John Suhar
In the border town of Laredo, Texas, Vander Hoop was surprised to learn just how narrow the Rio Grande is. "You can have a conversation with someone in Mexico very easily!" she says.
Even more shocking? Many of the Mexican immigrants they met supported Donald Trump because they didn't identify as the Mexicans he had disparaged during the election. "We learned that they were prejudiced against other Mexicans, just as society as a whole is prejudiced against each other," says Clements.
The Trip Has Changed The Way They Think About Stereotypes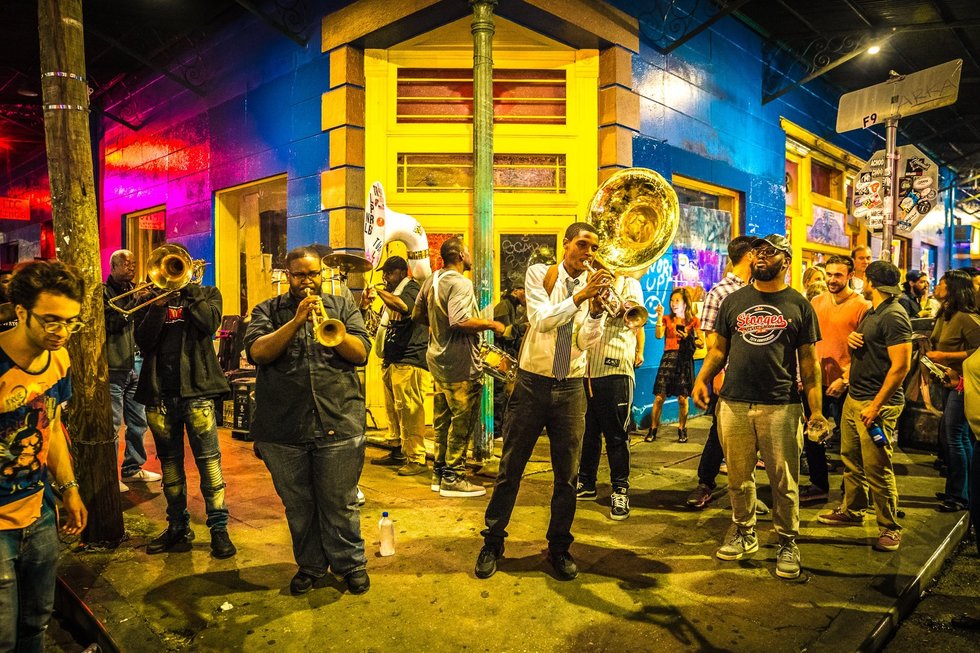 Music on the streets of New Orleans. Photo by John Suhar
"With contact grows empathy," says Clements. "Part of the reason this country has so much division is that we don't have contact with each other."

Getting to meet people and turn strangers into friends has given them new perspective. "This country relies on categorizations—black/white, right/wrong—that make us unable to have productive conversations and listen to each other," says Vander Hoop. They've realized that when we understand other people as more than an oversimplified category, more often than not, we begin to find common ground.
Follow more of Clements' and Vander Hoop's adventures—and hear from people they've interviewed—on their blog.

Many of the dancers of 10000 Gestures weren't wearing much clothing when they started climbing on audience members. Photo by Ursula Kaufmann via nyuskirball.org
Some of my favorite experiences as both an audience member and a dancer have involved audience participation. Artists who cleverly use participatory moments can make bold statements about the boundaries between performer and spectator, onstage and off. And the challenge to be more than a passive viewer can redefine an audience's relationship to what they're watching. But all the experiences I've loved have had something in common: They've given audiences a choice.
A few weeks back, I had a starkly different experience—one that has caused me to think deeply about how consent should play into audience-performer relationships.
Keep reading...
Show less
This high school dance team's Harry Potter routine has gone viral. Screenshot via ThePac Walden Grove's YouTube channel.
What happens when you mix two really good things together? Sometimes, it can be magical. It's practically guaranteed when one of those elements is the wizarding world of Harry Potter, and the other is—wait for it—dance-team–style hip hop.
Keep reading...
Show less
News
Oct. 12, 2018 11:04AM EST
Adam McKinney's HaMapah/The Map. Photo by Lafotographeuse, Courtesy McKinney
When the Bible spoke of the "ingathering of the exiles," it didn't have dance in mind. Yet, this month, more than 100 dancers, choreographers and scholars from around the world will gather at Arizona State University to celebrate the impact of Jews and the Jewish experience on dance. From hora to hip hop, social justice to somatics, ballet to Gaga, the three-day event (Oct. 13–15) is "deliberately inclusive," says conference organizer and ASU professor Naomi Jackson.
Keep reading...
Show less


Get Dance Magazine in your inbox