As any good bunhead would tell you, for me, Nutcracker is a yearly tradition as old as leaving cookies out for Santa Claus. But this year, I got to experience it with fresh eyes by taking both my 35-year-old fiancé and my 5-year-old nephew for their first times.
I didn't plan on being a Nutcracker evangelist. But my fiancé Brent decided he really, really wanted to see it, and my mother decided that Nutcracker tickets were really what I should give my nephew Robbie for Christmas. So I found myself taking Brent with me to New York City Ballet, and Robbie to San Francisco Ballet while I was home for the holidays.
And experiencing it with them made me realize just how much those of us who've seen and performed Nutcracker dozens of time take for granted. Their reactions made me see the ballet in a whole new light:
---
Biggest pre-performance question:
Nephew: "Will there be any dancing dogs?"
Fiancé: "How come there are only two non-white people in the audience?"
Response to the "Please turn off your cell phone" announcement:
Nephew: "I like this part."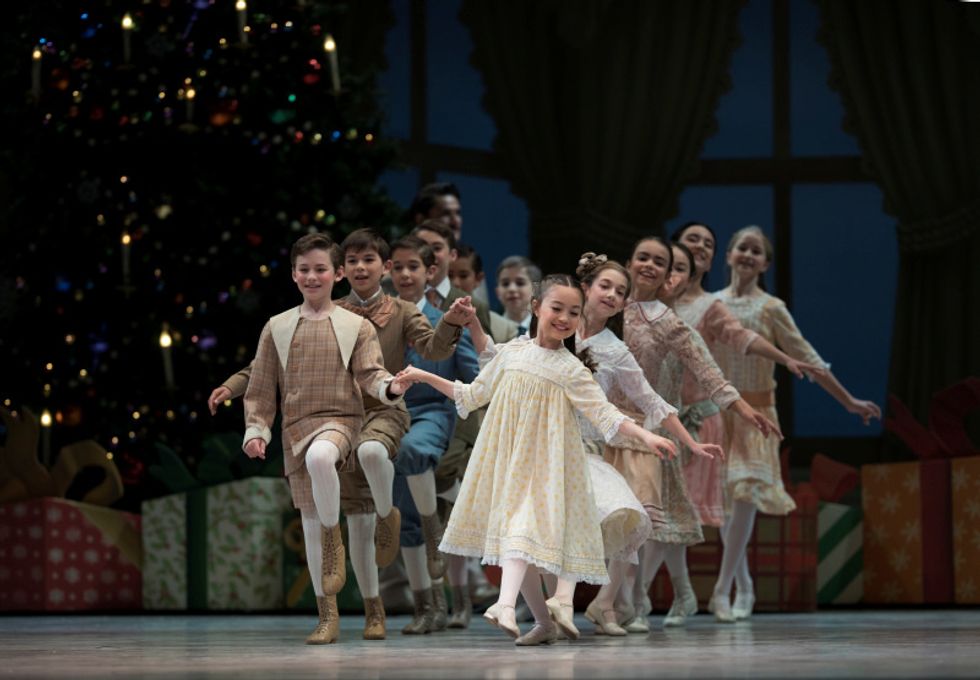 My nephew loved watching other kids dance. SFBS students in the party scene. Photo by Erik Tomasson, courtesy SFB.
About seven minutes into party scene:
Nephew: "This is my favorite part."
Question about Drosselmeyer:
Fiancé: "That's not Ebenezer Scrooge, is it?"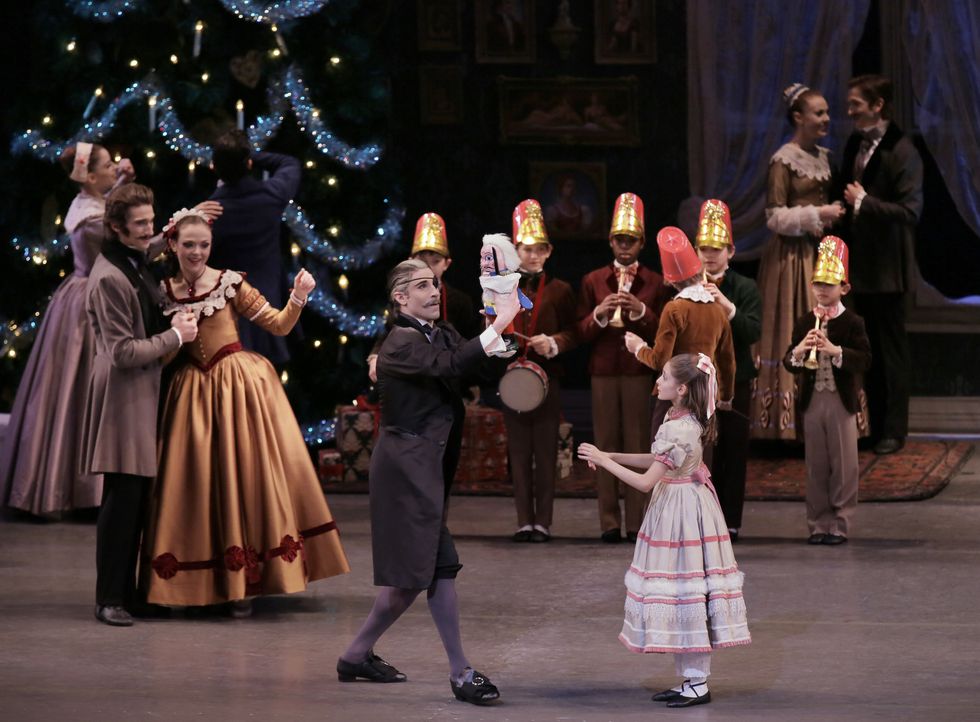 No, not Scrooge. Sean Suozzi as Drosselmeyer in NYCB's George Balanchine's The Nutcracker. Photo by Paul Kolnik, courtesy NYCB
Battle scene:
Nephew: (complete mesmerized silence)
Snow scene:
Fiancé: "That was that's tip top. I mean, breathtaking. I totally got lost in it, like I forgot I was at a show."
Land of the Sweets sets and costumes:
Fiancé: "It's like Candyland meets a Fabergé egg."
Arabian divertissement:
Fiancé: "Well, all right. She was very good."
Nephew: "I want something to eat."
Chinese divertissement:
Nephew: "Dragon!"
Candy cane divertissement:
Fiancé: "I knew they'd use the Home Alone music!"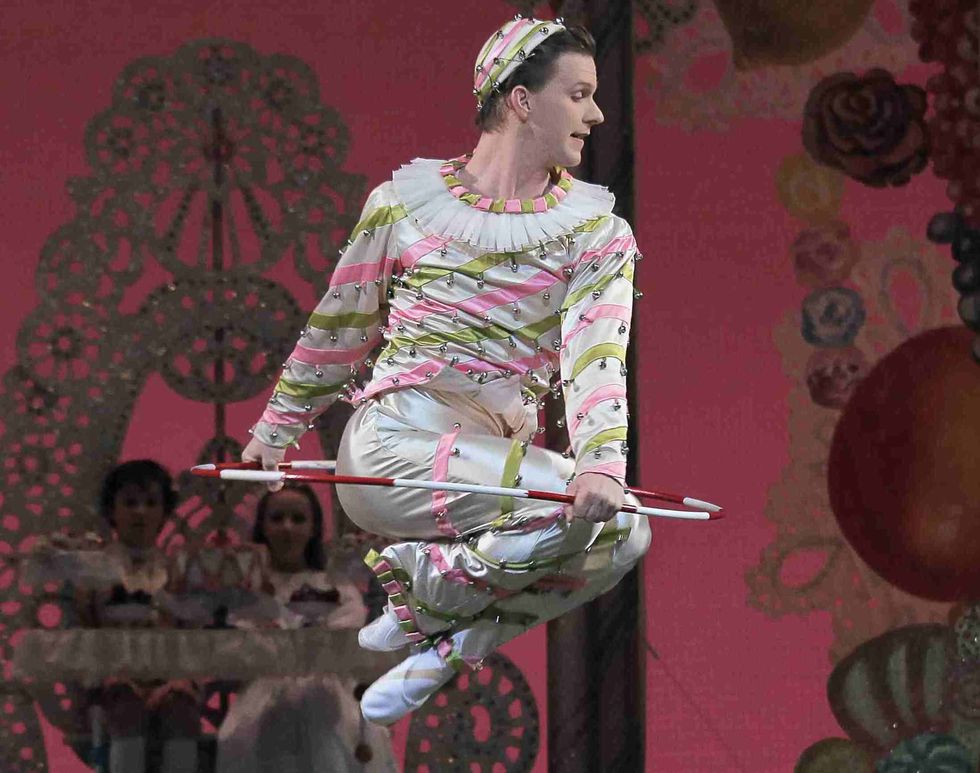 Daniel Ulbricht as Candy Cane, to the music also known as the Trepak Russian dance. Photo by Paul Kolnik, courtesy NYCB
On Sugarplum Fairy:
Nephew: "When is the show gonna be over?"
Fiancé: "That was magic."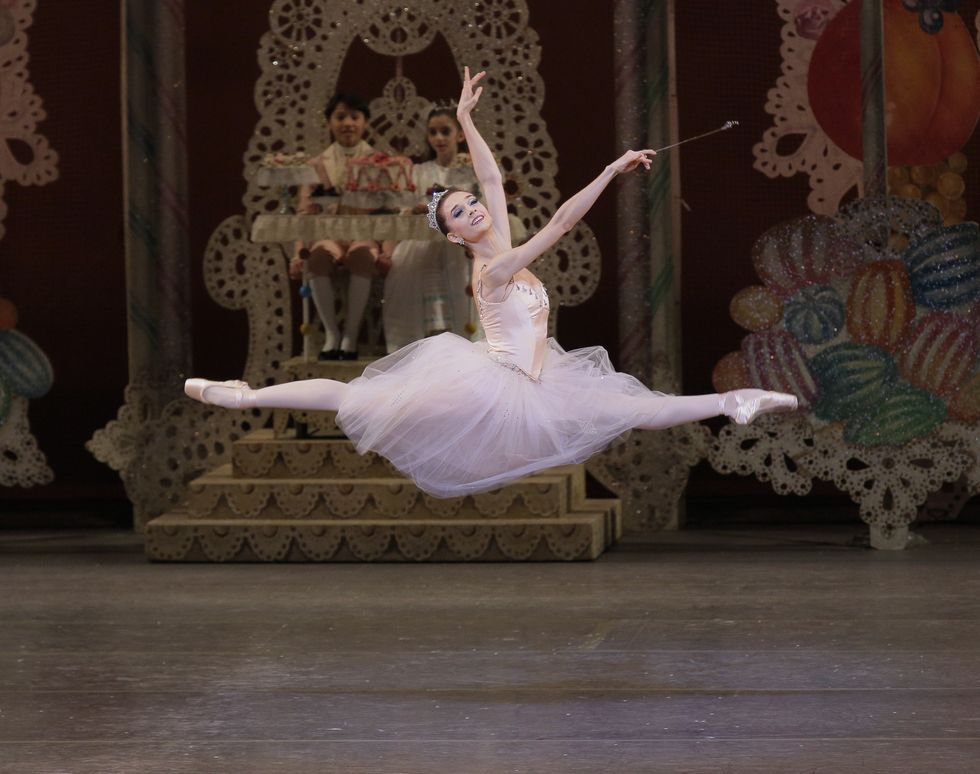 Lauren Lovette as the magical Sugarplum Fairy. Photo by Paul Kolnik, courtesy NYCB