We're Loving These Nutcracker-Themed Holiday Treats
'Tis the season to have some fun in the kitchen. If you want to get more creative than simply baking another pumpkin pie, try these Nutcracker-themed treats—created by and for dancers. These recipes from former Boston Ballet and Joffrey Ballet dancers were first published in Dance Magazine's December 1990 issue. Today, they're still guaranteed to turn any holiday party or dressing room into a true Land of the Sweets.
---
Mother Ginger Snaps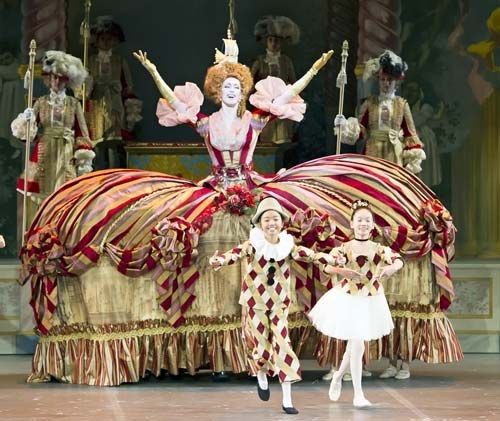 Courtesy Boston Ballet
Sift together:
2 cups sifted flour
1/2 tsp salt
3 tsp baking soda
1 tsp each: ground ginger, ground cloves, cinnamon
In a separate bowl mix:
3/4 cup shortening
1 cup sugar
1/4 cup dark molasses
1 egg, slightly beaten
Mix together wet and dry ingredients. Blend until dough is smooth. With a teaspoon, form dough into 1-inch balls. Roll the balls in sugar and place one inch apart on ungreased cookie sheets. Bake at 350 degrees for 8 to 10 minutes until brown. Let stand for five minutes, then remove cookies carefully. Yields four to five dozen.
Marzipan Soldiers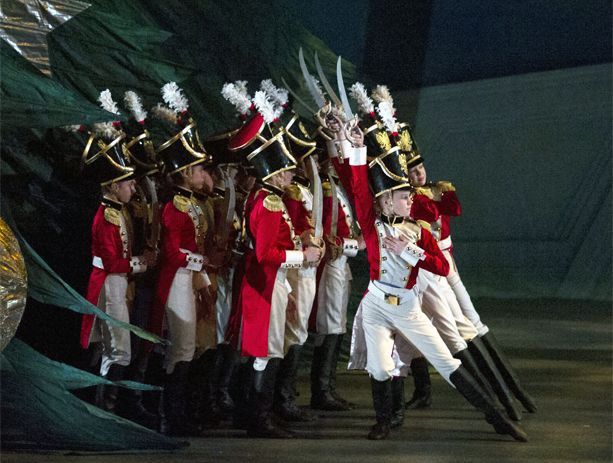 American Ballet Theatre soldiers, via BAM
Mix in a medium bowl:
3/4 cup flour
2 tsp cornstarch or potato flour
2 3/4 cup extrafine sugar
8 egg whites (add two at a time, beating well after each addition)
3/4 pound finely ground almonds
1/2 pound finely chopped candied orange peel
Press mixture through the cone of a pastry tube onto a buttered and floured baking sheet, using a decorative tip to create the shape of a soldier (1 1/2 inches across at most). Bake at 400 degrees for 12 to 15 minutes. Remove carefully from sheet while marzipan is still hot. May be decorated with colored sugar. Yields four to five dozen.
Waltz of the Flower Petals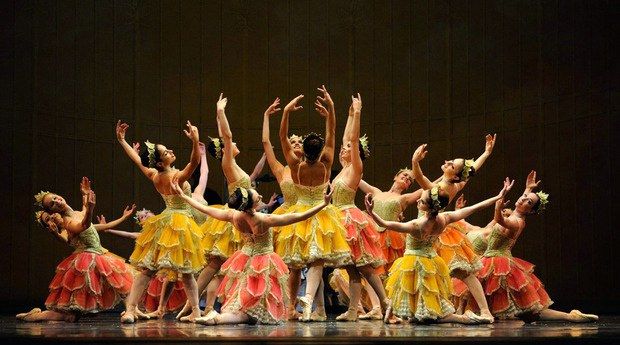 San Francisco Ballet in Waltz of the Flowers. Photo by Erik Tomasson
3 dozen unsprayed rose, violet or other flower petals
1 egg white
1 cup superfine sugar
Choose the petals for color and beauty of shape and make sure they are completely dry. Beat the egg white very lightly. Brush each petal with egg white on both sides and dip it lightly in the sugar. Put the petals on cake racks and dry them in a cool, dry place for two to three hours or overnight. Use as decorations for cakes or pastries.
Mouse King's Cheesecake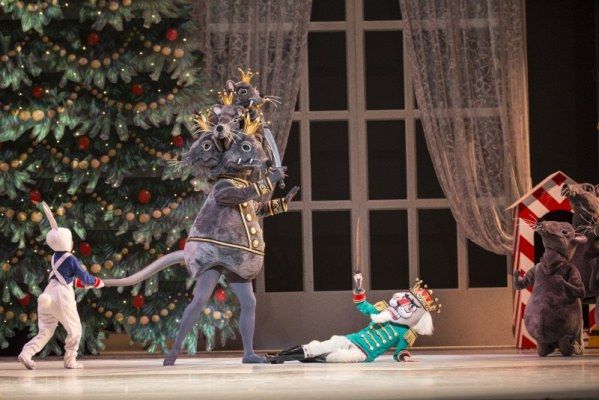 Pacific Northwest Ballet's mouse king. Photo by Angela Sterling.
Crust:
1 cup flour
1/2 cup sugar
1/4 cup butter
2 egg yolks
1 tbsp sour cream
1 tsp lemon rind
Mix together in bowl and put in refrigerator for 30 minutes, then press into an ungreased glass baking dish and bake at 350 degrees for 45 minutes.
Filling:
2 8-oz packages of cream cheese
1/2 cup sugar
2 egg yolks
4 egg whites
1 tsp vanilla
raisins, if desired
Place cream cheese in a bowl and let stand for several hours at room temperature until very soft. Mix in sugar and yolks. Beat whites until stiff and fold into batter, a little at a time. Add vanilla and raisins, if desired. Pour into baked crust and bake 40 minutes at 350 degrees.
Russian Tea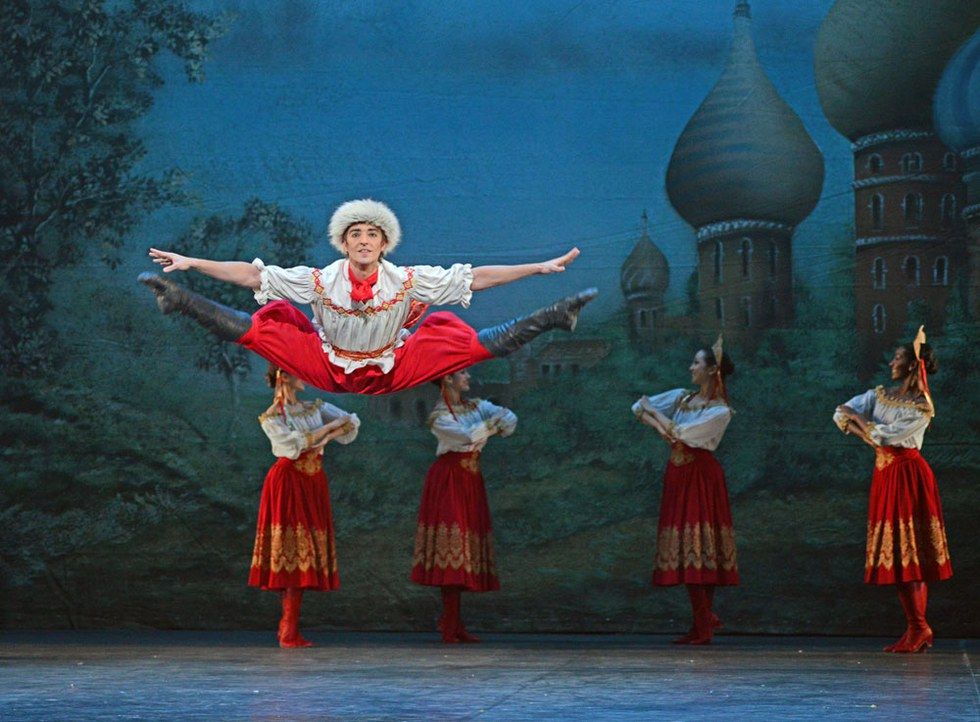 English National Ballet's Fernando Bufala. Photo by Dave Morgan
Brew strong tea. Place 1 tsp whole black cherry preserves or red plum preserves in a glass, and then fill glass with the tea.
Frothy Spanish Cocoa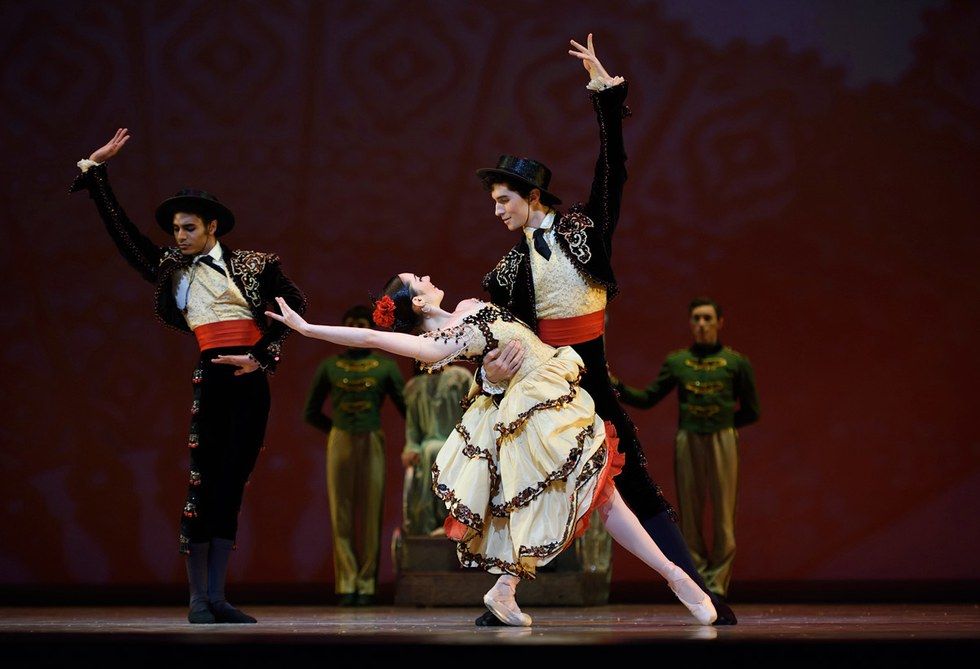 San Francisco Ballet, photo by Erik Tomasson
Whip cocoa and hot low-fat milk in a blender. Garnish with a zest of orange, cinnamon or a toasted marshmallow.
Fragrant Arabian Coffee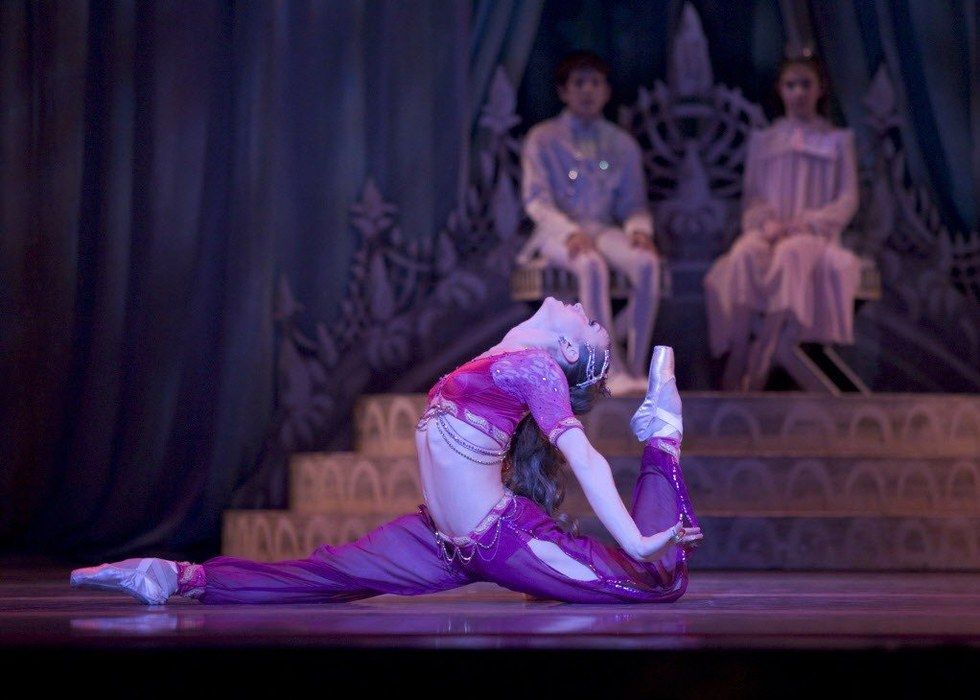 Oregon Ballet Theatre's Kathi Martuza, photo by Blaine Truitt Covert
Brew strong coffee. Crush four cardamom seeds in a cup and add zest of lemon before pouring coffee into cup.
Related Articles Around the Web
James Beaudreau, Courtesy Lara
Inside a bustling television studio in Los Angeles, Lindsay Arnold Cusick hears the words "Five minutes to showtime." While dancers and celebrities covered head to toe in sequins whirl around preparing for their live performances on "Dancing with the Stars," Cusick pauses to say a prayer to God and express her gratitude.
"I know that it's not a given, and I'm grateful for the opportunity to do what I love for a living," says Cusick, a member of The Church of Jesus Christ of Latter-day Saints. For her, prayer is a ritualized expression of her faith that she has maintained since she was a girl in Provo, Utah. Even with her seven-plus years of industry experience, she always takes a moment to steady herself and close her prayer in Christ's name before rushing onto the stage.
Keep reading...
Show less
The hotly-debated Michael Jackson biomusical is back on. Not that it was ever officially off, but after its pre-Broadway Chicago run was canceled in February, its future seemed shaky.
Now, the show has secured a Broadway theater, with previews starting July 6 at the Neil Simon Theater.
Keep reading...
Show less
Jacques d'Amboise leading a National Dance Institute class. Photo by Lois Greenfield, Courtesy DM Archives
In the October 1969 issue of Dance Magazine, we spoke with Jacques d'Amboise, then 20 years into his career with New York City Ballet. Though he became a principal dancer in 1953, the star admitted that it hadn't all been smooth sailing.
Keep reading...
Show less
These days, social media is an essential tool for dance companies looking to promote their work. Karole Armitage's company, Armitage Gone! Dance, recently posted ads for their upcoming show at New York Live Arts, You Took A Part Of Me, a "mysterious and hypnotic display of erotic entanglement and unresolved attachment" inspired by traditional Japanese Noh drama.
Keep reading...
Show less