Many dance companies and physical therapy offices are jumping in on a new trend: recovery boots. But what are they? And, more importantly, how can dancers benefit from them?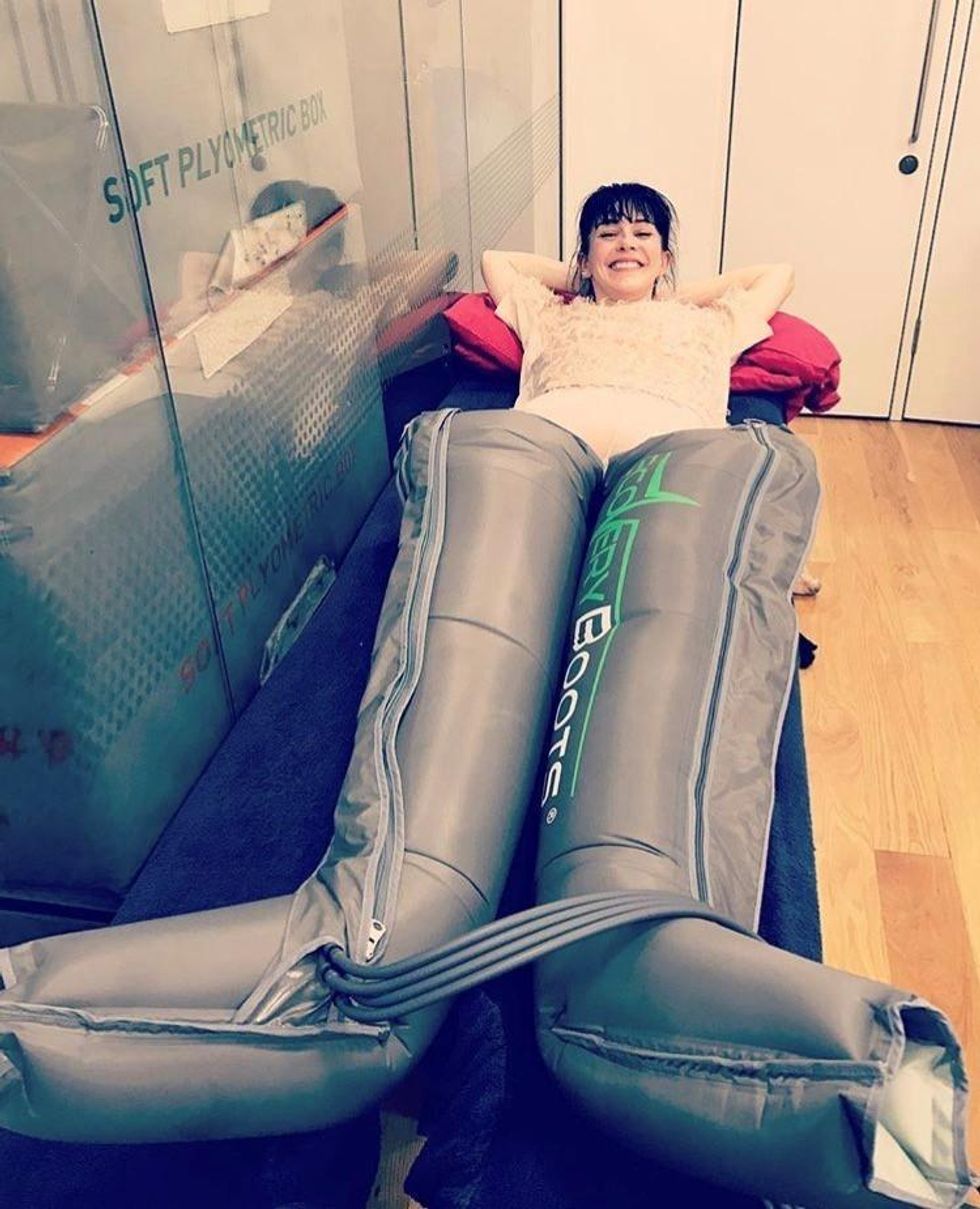 The Royal Ballet's Olivia Cowley in a pair of recovery boots
---
We asked Gregory Retter, clinical director at The Royal Ballet, which recently invested in its own set.
How do recovery boots work?
Through sequential compression; it's an idea that's been around awhile, but the boots make it accessible. They have four chambers—foot, calf, mid-thigh, upper thigh—that gradually fill up with pressure to help flush metabolic waste from the muscles. It's almost like squeezing a tube of toothpaste.
When should dancers use them?
Whenever you need to recover. They're particularly useful after a day of rehearsals before an evening performance to feel fresh again. We also use them to reduce any swelling from injury in the legs.
How long should dancers have them on?
20 to 45 minutes.
Is there anything dancers need to do while wearing them?
These boots are part of a whole recovery strategy. We encourage dancers to sip electrolyte-replacement fluids while lying back in a reclined position in the boots, and to zone out for some psychological recovery, too. We also encourage dancers to wear compression garments afterwards, to maintain the positive effects of compression while they're walking around.