What It Takes To Dance With Diabetes
Katelyn Prominski. Photo by Rachel Bell Carpenter
When Katelyn Prominski came down with swine flu in 2009, she never quite recovered. Six months later, she remembers, "I started feeling super-exhausted, super-hungry, always thirsty. Just really, really run down."
Then a corps member with Pennsylvania Ballet, Prominski didn't know that the virus had triggered Type 1 diabetes. The disease is normally diagnosed in childhood, so it didn't occur to Prominski or her doctors that she could have developed it at age 25.
---
Like dancers often do, she pushed through the symptoms. "I just wanted to dance," says Prominski, now 33. But she endured worsening symptoms, including recurring sinus infections, muscle weakness and confusion, and such extreme weight loss that friends wondered if she'd become anorexic.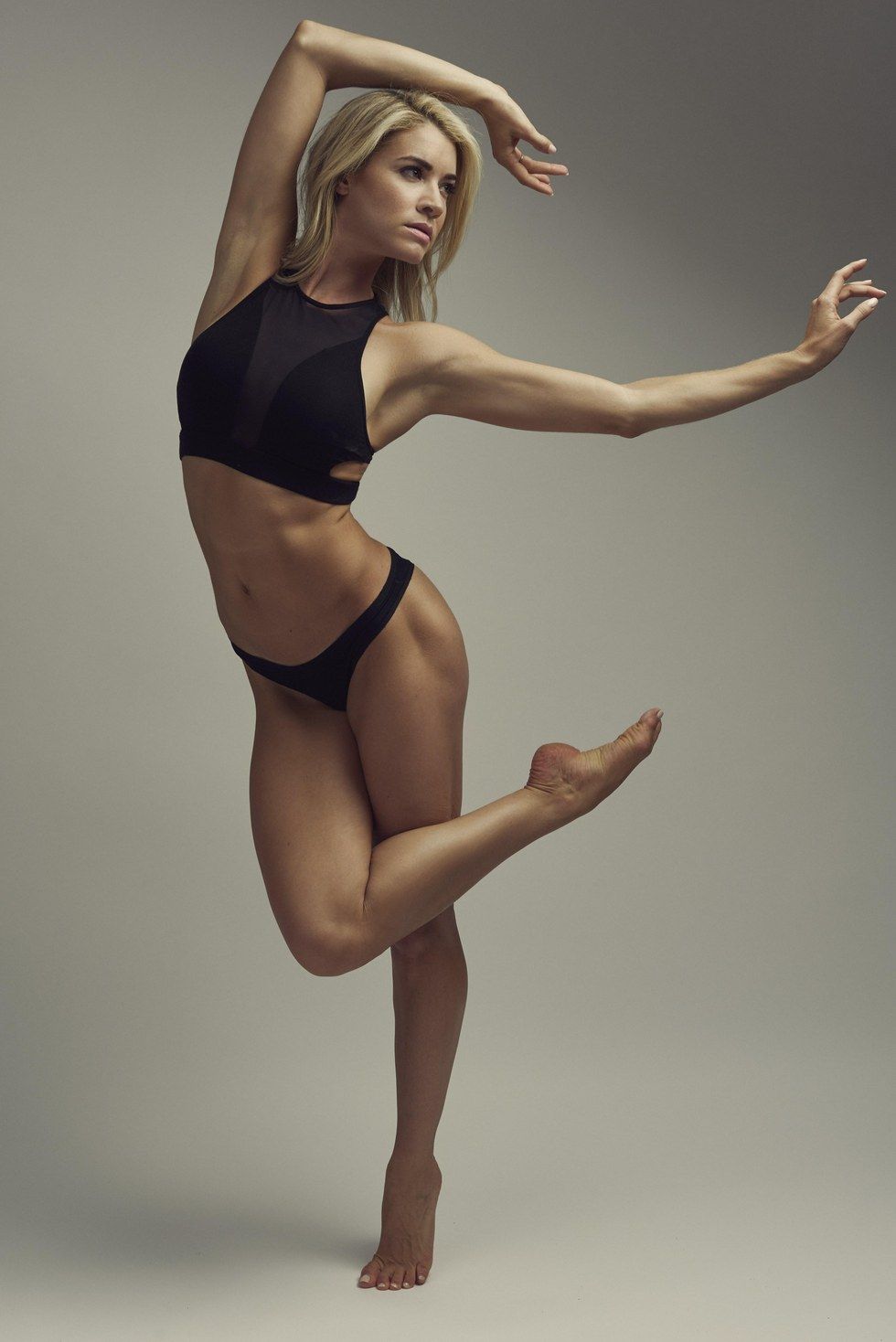 Justin Patterson, Courtesy Prominski
A soft corn resulted in a staph infection in her foot, because high blood sugar prevents healing. "I couldn't even put a shoe on because the infection was so painful," she says. She ended up performing the entire run of Swan Lake in a shoe borrowed from a colleague whose feet are a size larger.

Finally, a friend familiar with diabetes urged Prominski to get a full blood panel, which revealed that her blood sugar was at 600 milligrams per deciliter—high enough to trigger a diabetic coma.
Prominski immediately dedicated herself to restoring her health. She learned how to monitor her blood sugar and inject insulin, and she prioritized rest and stress reduction. She also cut down on carbohydrates, which can dramatically increase blood-sugar levels and the need for insulin injections. Prominski says, "I've cut down on my insulin by two-thirds, just by what I'm eating."
She noticed the effects almost immediately. She soon felt ready to dance again, but decided against returning to ballet full-time. "I took into consideration my age and the fact that I had a torn labrum that would need surgery," she recalls. Instead, she was inspired by her now-husband, musical-theater dancer Maximilien Baud, and his castmates of Billy Elliot's national tour, to audition for Broadway shows.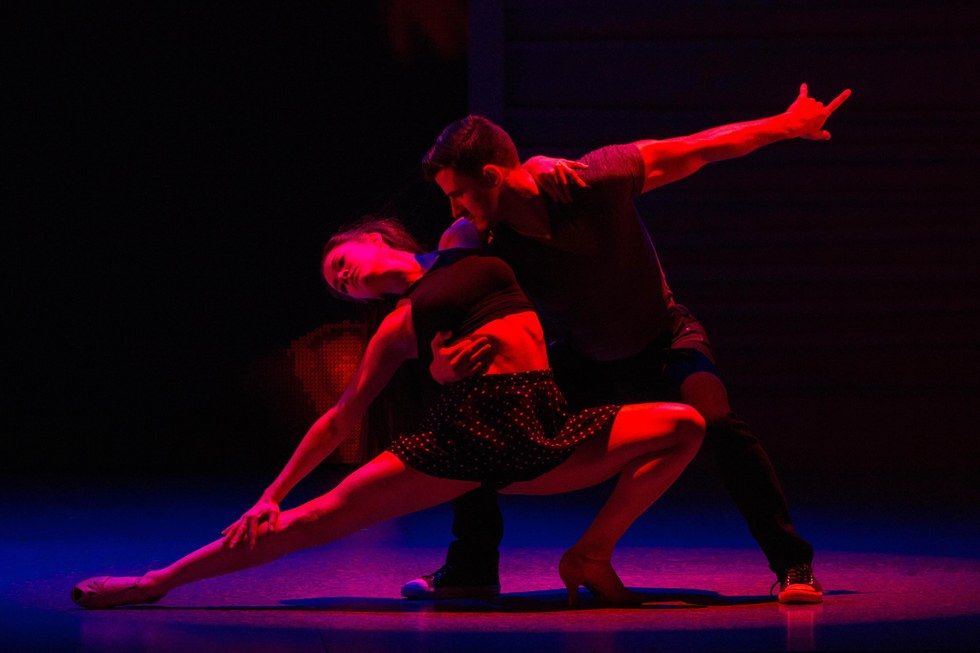 Prominski in Dirty Dancing. Photo by Michael Pugliese, courtesy Prominski
Prominski's resumé now includes ensemble and lead roles on the first national tours of Flashdance and Dirty Dancing, and she got back into pointe shoes to perform in the original production of Little Dancer, starring New York City Ballet principal Tiler Peck.
She loves her new career and doesn't let diabetes hold her back. "Being a dancer with diabetes takes a little extra care and preparation," she acknowledges. "But if dancing is what you want to do, you can absolutely do it."
Robin Worrall via Unsplash
Social media has made the dance world a lot smaller, giving users instant access to artists and companies around the world. For aspiring pros, platforms like Instagram can offer a tantalizing glimpse into the life of a working performer. But there's a fine line between taking advantage of what social media can offer and relying too heavily on it.
Keep reading...
Show less
UA Dance Ensemble members Candice Barth and Gregory Taylor in Jessica Lang's "Among the Stars." Photo by Ed Flores, courtesy University of Arizona
If you think becoming a trainee or apprentice is the only path to gaining experience in a dance company environment, think again.
The University of Arizona, located in the heart of Tucson, acclimates dancers to the pace and rigor of company life while offering all the academic opportunities of a globally-ranked university. If you're looking to get a head-start on your professional dance career—or to just have a college experience that balances company-level training and repertory with rigorous academics—the University of Arizona's undergraduate and graduate programs have myriad opportunites to offer:
Keep reading...
Show less
Alice Sheppard/Kinetic Light in DESCENT, which our readers chose as last year's "Most Moving Performance." Photo by Jay Newman, courtesy Kinetic Light
Yes, we realize it's only August. But we can't help but to already be musing about all the incredible dance happenings of 2019.
We're getting ready for our annual Readers' Choice feature, and we want to hear from you about the shows you can't stop thinking about, the dance videos that blew your mind and the artists you discovered this year who everyone should know about.
Keep reading...
Show less
Sergei Diaghilev, who was terrified of the sea, posing with a life preserver aboard a ship. Photo courtesy DM Archives
On August 19, 1929, shockwaves were felt throughout the dance world as news spread that impresario Sergei Diaghilev had died. The founder of the Ballets Russes rewrote the course of ballet history as the company toured Europe and the U.S., championing collaborations with modernist composers, artists and designers such as Igor Stravinsky, Pablo Picasso and Coco Chanel. The company launched the careers of its five principal choreographers: Michel Fokine, Vaslav Nijinsky, Léonide Massine, Bronislava Nijinska and George Balanchine.
Keep reading...
Show less