What Makes A Great Corps Member? 4 Rules To Live By​
Liza Voll
Entering the corps de ballet can be a shock for recent graduates: What's needed by your company is suddenly much different from what helped you succeed as a student. Dance Magazine recently spent a day with some corps members from Boston Ballet, so we asked a few of the dancers for their top tips for success.
---
Rule #1: Use Your Fellow Corps Members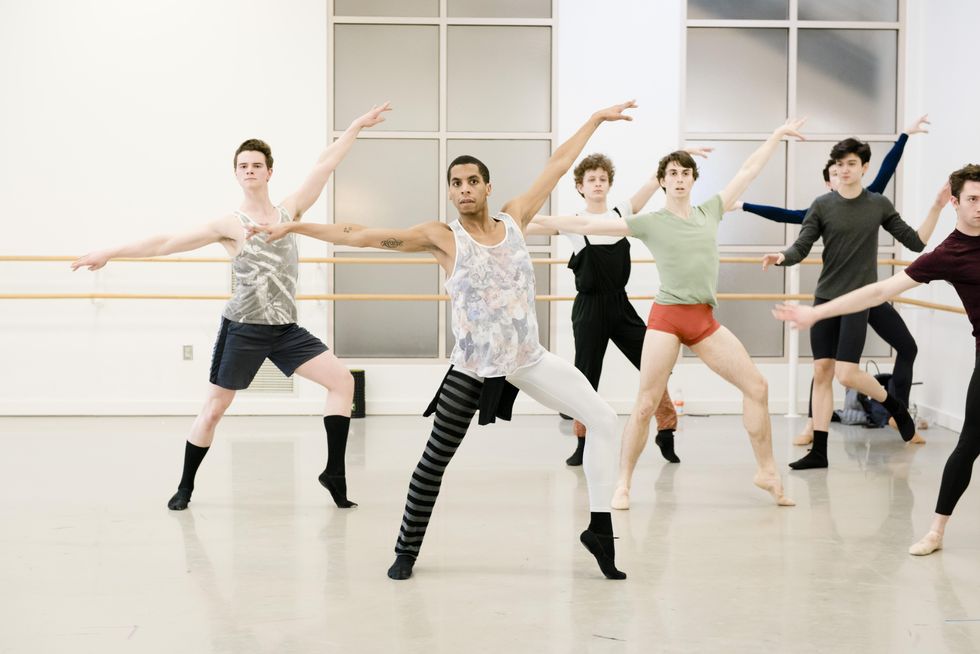 Liza Voll
Be open to receiving corrections from your peers on steps and spacing. Use each other's eyes as assets.
Rule #2: Think Geometrically On Stage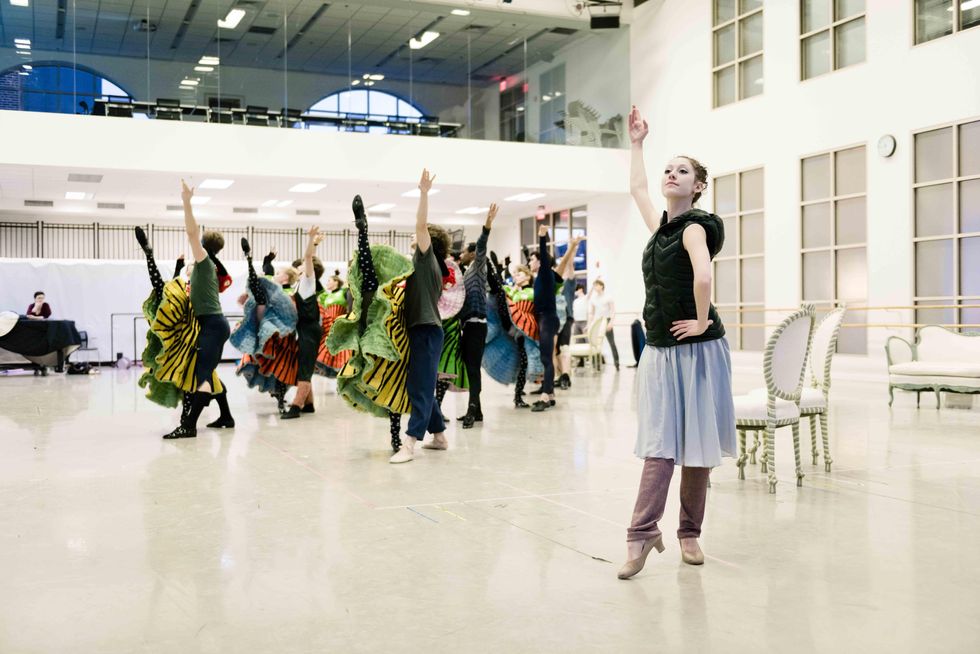 Liza Voll
Imagine the floor as graph paper, and take note of your distances frontwards, backwards, diagonally and across the stage at all times. Don't just focus on your own choreography—learn all patterns of the stage movement as a whole. This will help you swing from one role to the next if the need arises.
Rule #3: Value Teamwork Above All Else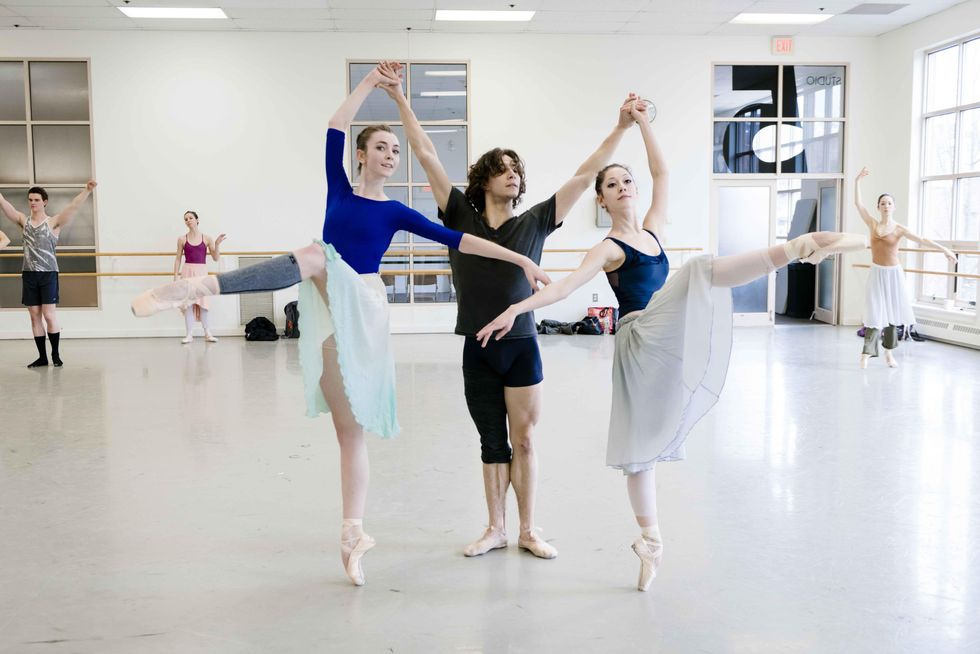 Liza Voll
Put the production before your personal performance. For instance, if you are seventh in line and the leader lifts the wrong arm onstage, follow their lead, right or wrong. There are no points for being the only one who's "right" if you ruin the overall stage picture.
Rule #4: Don't Lose Focus When You're Not in the Spotlight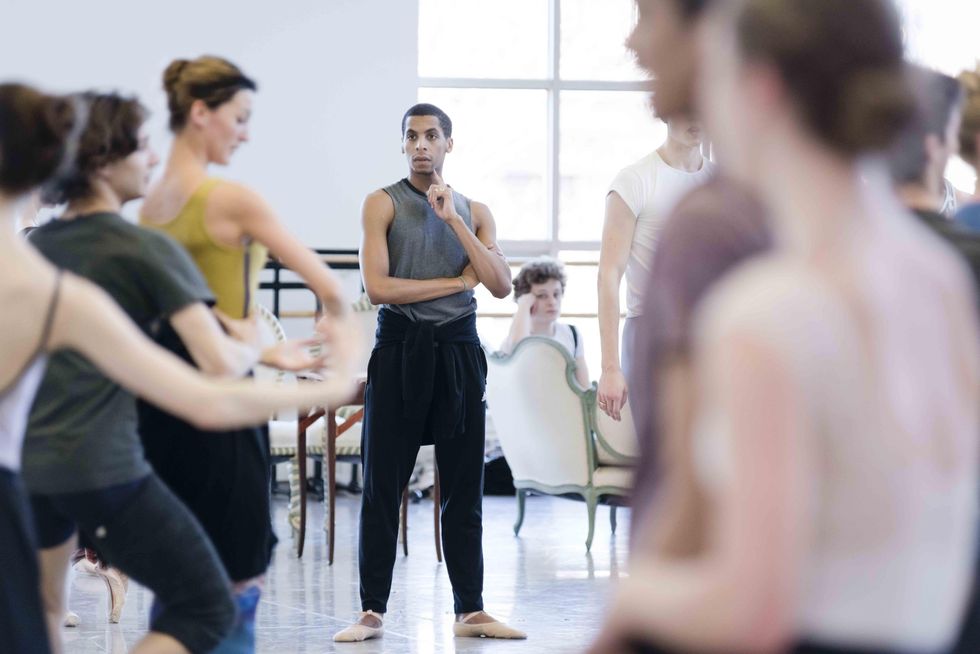 Liza Voll
Corps work requires not only selflessness, but strong personal discipline. "Will you still dance your best although you may be able to get away with less? Will you still work hard without individual praise?" asks Boston Ballet dancer Brett Fukuda. Push for the good of the company and the strength of the unit. As former Boston Ballet corps member Brittany Summer says, corps dancers have to be "big-hearted, strong-willed, formidable creatures."
Ailey II artistic director Troy Powell teaching an Ailey Workshop at NYCDA. Courtesy NYCDA
Back in 2011 when Joe Lanteri first approached Katie Langan, chair of Marymount Manhattan College's dance department, about getting involved with New York City Dance Alliance, she was skeptical about the convention/competition world.
"But I was pleasantly surprised by the enormity of talent that was there," she says. "His goal was to start scholarship opportunities, and I said okay, I'm in."
Today, it's fair to say that Lanteri has far surpassed his goal of creating scholarship opportunities. But NYCDA has done so much more, bridging the gap between the convention world and the professional world by forging a wealth of partnerships with dance institutions from Marymount to The Ailey School to Complexions Contemporary Ballet and many more. There's a reason these companies and schools—some of whom otherwise may not see themselves as aligned with the convention/competition world—keep deepening their relationships with NYCDA.
Now, college scholarships are just one of many ways NYCDA has gone beyond the typical weekend-long convention experience and created life-changing opportunities for students. We rounded up some of the most notable ones:
Keep reading...
Show less
We knew that Ivo van Hove and Anne Teresa de Keersmaeker's production of West Side Story would challenge our preconceived notions about the show.
But a recent Vogue story gives us a taste of just how nontraditional the Broadway revival will be. Most notably, van Hove is cutting "I Feel Pretty" and the "Somewhere" ballet, condensing the show into one act to better reflect the urgency of the 48-hour plot. (The choice has been approved by the West Side Story estate, including Sondheim, who has "long been uncomfortable" with some of the "I Feel Pretty" lyrics.)
Keep reading...
Show less
Left: Hurricane Harvey damage in Houston Ballet's Dance Lab; Courtesy Harlequin. Right: The Dance Lab pre-Harvey; Nic Lehoux, Courtesy Houston Ballet.
"The show must go on" may be a platitude we use to get through everything from costume malfunctions to stormy moods. But when it came to overcoming a literal hurricane, Houston Ballet was buoyed by this mantra to go from devastated to dancing in a matter of weeks—with the help of Harlequin Floors, Houston Ballet's longstanding partner who sprang into action to build new floors in record time.
Keep reading...
Show less