What Makes A Great Corps Member? 4 Rules To Live By​
Liza Voll
Entering the corps de ballet can be a shock for recent graduates: What's needed by your company is suddenly much different from what helped you succeed as a student. Dance Magazine recently spent a day with some corps members from Boston Ballet, so we asked a few of the dancers for their top tips for success.
---
Rule #1: Use Your Fellow Corps Members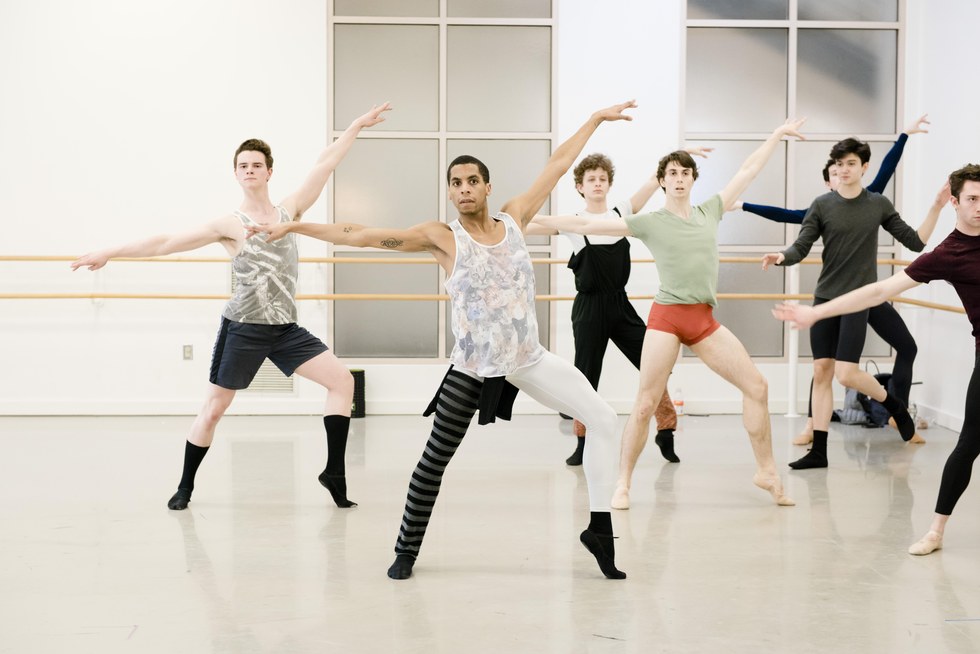 Liza Voll
Be open to receiving corrections from your peers on steps and spacing. Use each other's eyes as assets.
Rule #2: Think Geometrically On Stage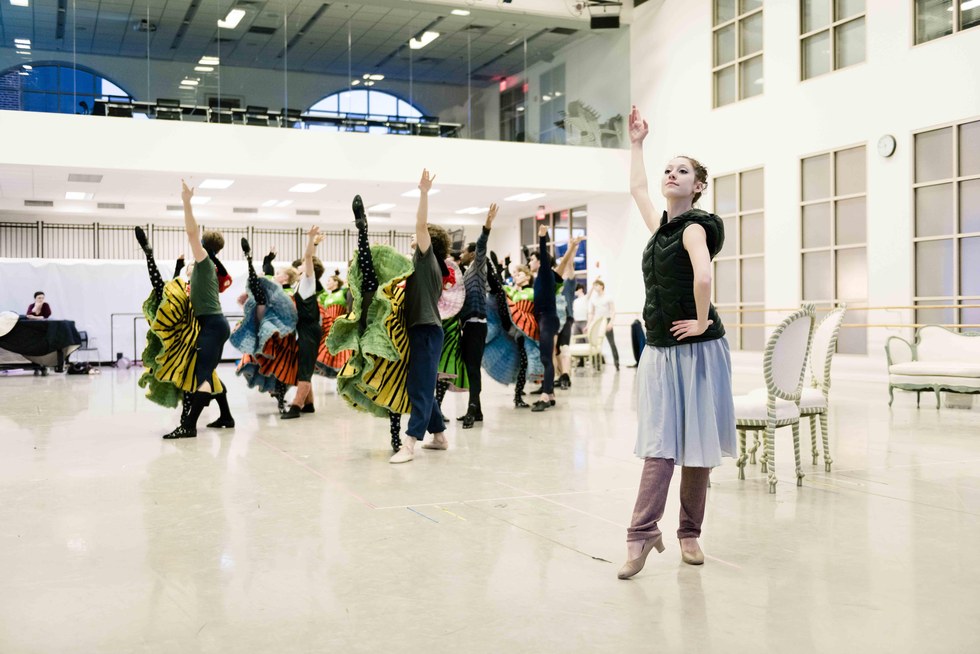 Liza Voll
Imagine the floor as graph paper, and take note of your distances frontwards, backwards, diagonally and across the stage at all times. Don't just focus on your own choreography—learn all patterns of the stage movement as a whole. This will help you swing from one role to the next if the need arises.
Rule #3: Value Teamwork Above All Else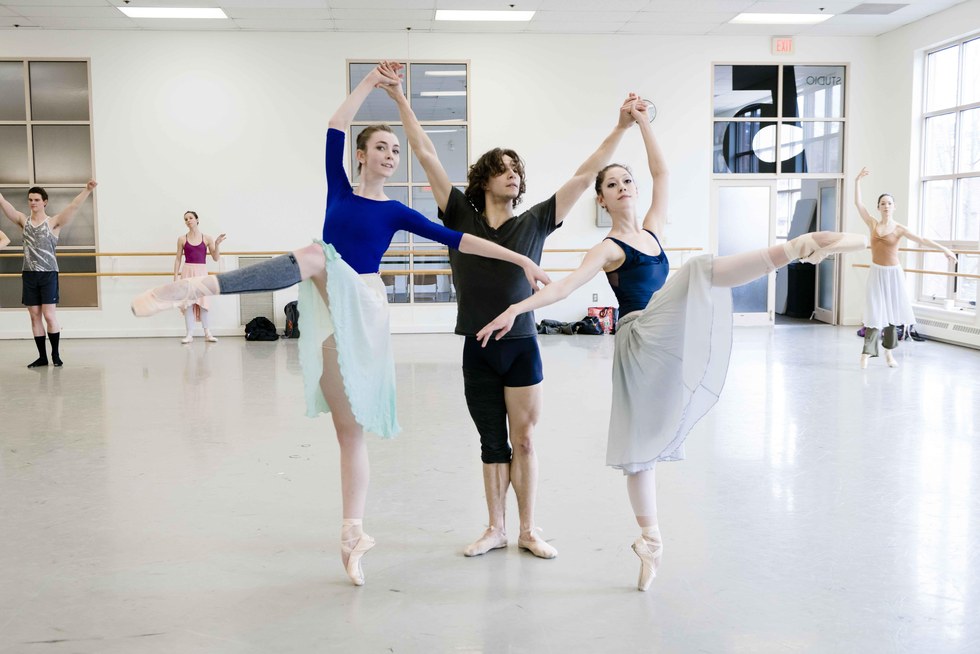 Liza Voll
Put the production before your personal performance. For instance, if you are seventh in line and the leader lifts the wrong arm onstage, follow their lead, right or wrong. There are no points for being the only one who's "right" if you ruin the overall stage picture.
Rule #4: Don't Lose Focus When You're Not in the Spotlight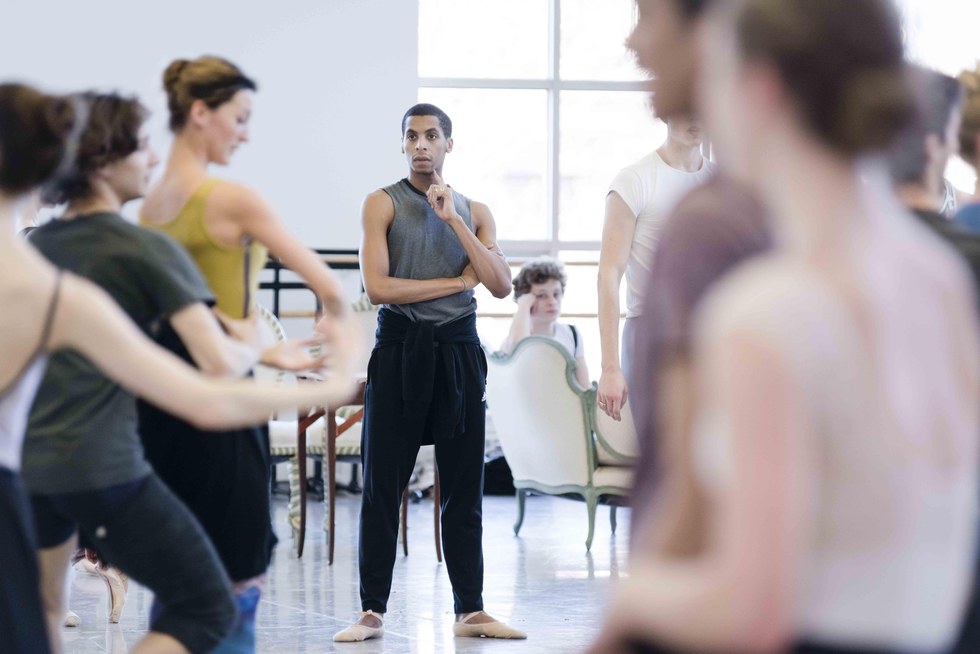 Liza Voll
Corps work requires not only selflessness, but strong personal discipline. "Will you still dance your best although you may be able to get away with less? Will you still work hard without individual praise?" asks Boston Ballet dancer Brett Fukuda. Push for the good of the company and the strength of the unit. As former Boston Ballet corps member Brittany Summer says, corps dancers have to be "big-hearted, strong-willed, formidable creatures."
The USC Kaufman graduating class with Mikhail Baryshnikov. Gus Ruelas/USC
Just four years ago, the University of Southern California's Glorya Kaufman School of Dance welcomed its first class of BFA students. The program—which boasts world-class faculty and a revolutionary approach to training focused on collaboration and hybridity—immediately established itself as one of the country's most prestigious and most innovative.
Now, the first graduating class is entering the dance field. Here, six of the 33 graduates share what they're doing post-grad, what made their experience at USC Kaufman so meaningful and how it prepared them for their next steps:
Keep reading...
Show less
Rena Most at work backstage. Photo courtesy ABT
Every dancer knows there's as much magic taking place backstage as there is in what the audience sees onstage. Behind the scenes, it takes a village, says American Ballet Theatre's wig and makeup supervisor, Rena Most. With wig and makeup preparations happening in a studio of their own as the dancers rehearse, Most and her team work to make sure not a single detail is lost.
Dance Magazine recently spoke to Most to find out what actually goes into the hair and makeup looks audiences see on the ABT stage.
Keep reading...
Show less
James Yoichi Moore and Noelani Pantastico warm up onstage. Angela Sterling, Courtesy SDC.
On a sunny July weekend, hundreds of Seattle-area dance fans converged on tiny Vashon Island, a bucolic enclave in Puget Sound about 20 miles from the city. They made the ferry trek to attend the debut performance of the fledgling Seattle Dance Collective.
SDC is not a run-of-the-mill contemporary dance company; it's the brainchild of two of Pacific Northwest Ballet's most respected principal dancers: James Yoichi Moore and Noelani Pantastico. The duo wanted to create a nimble organization to feature dancers and choreographers they felt needed more exposure in the Pacific Northwest.
Keep reading...
Show less