What To Look For in a College Ballet Program
Brent Smith. Courtesy Butler University
Can't choose between college and a professional ballet career? It's possible to have both! (Four artistic directors told us so.)
But this path comes with extra challenges. The university you choose can make all the difference. So how do you find the right program?
---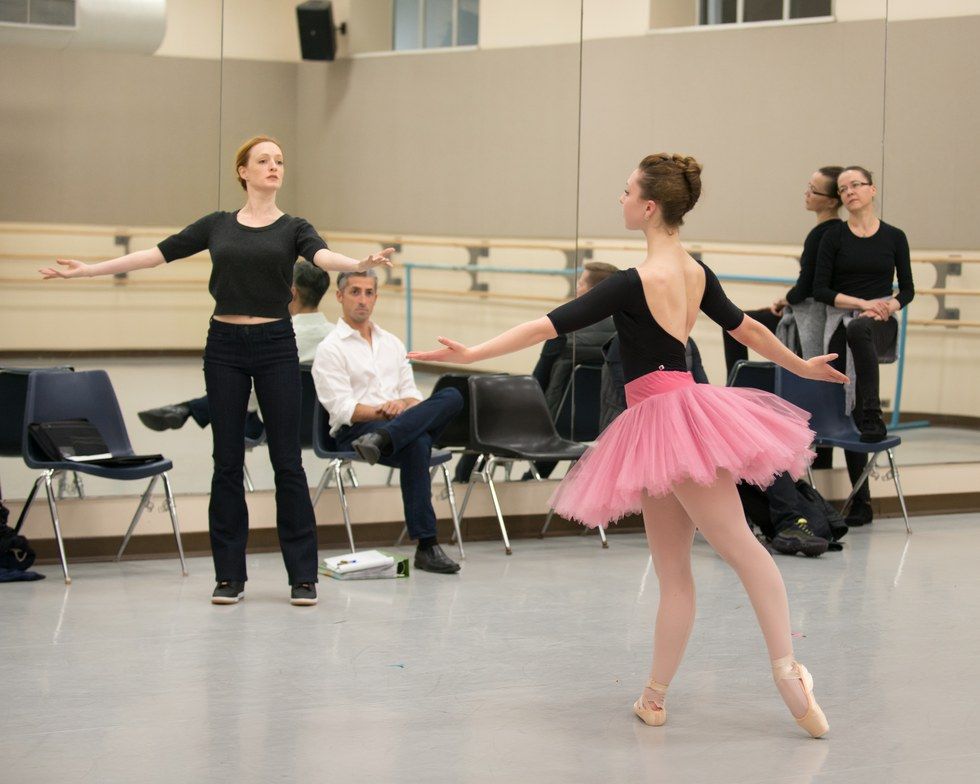 Gillian Murphy guest coaching at University of North Carolina School of the Arts. Peter Mueller, courtesy UNCSA
• Check where alumni have gone on to dance after graduation to see what companies they're in.
• Find out how many hours you'll be dancing in classes and rehearsals each week. You're going to need serious training and performance opportunities along with your academic courses. "A degree is a nice plus, but you have to be a dancer first," says Boston Ballet artistic director Mikko Nissnen. "Universities must find a way to immerse their students in the art form. They can't just talk about ballet. Graduates have to be able to perform."
• Research past performances to see what kind of repertoire you will be learning. Also ask about the timeline for rehearsal processes. "Universities should try to replicate the standards of the professional world," says Kansas City Ballet artistic director Devon Carney. "Rehearsal periods lasting longer than four weeks are virtually unheard of. Dance students need to learn how to achieve performance-quality work as efficiently as possible."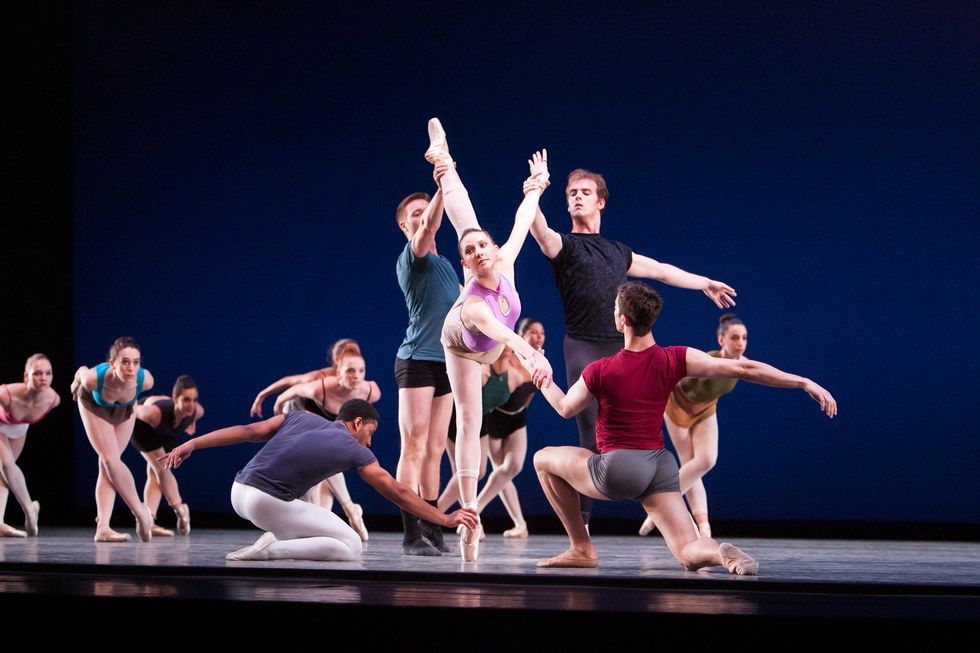 Courtesy Indiana University
• Consider what cross-training opportunities are offered to keep your body in top form. To stay competitive for auditions, you'll need have just as much strength and stamina as someone who doesn't have to juggle a heavy academic load.
• Look for schools that offer lifelines to the professional world, like guest teachers or opportunities to perform with local companies. These can help you network and make sure you're dancing at a competitive level. Cincinnati Ballet artistic director Victoria Morgan suggests colleges maintain a close affiliation with at least one professional company. For example, Cincinnati Ballet allows talented juniors and seniors from Cincinnati's College-Conservatory of Music to become a part of its second company.
• Make sure you'll receive ample stage time and a range of repertoire to hone your performance skills. Look at what guest artists have come in to set or create work on students. "Great choreographers and répétiteurs not only bring a knowledge of dance and style, but are a source of connection to the current climate in the professional world," says Washington Ballet artistic director Julie Kent. "These guests can also spot talent and eventually shape the career opportunities of the dancers they work with."

Courtesy University of Utah
Martha Graham in Spectre-1914 from Martha Graham's Chronicle. Courtesy of Martha Graham Resources.
Paul Taylor's Post Meridian was last performed 30 years ago, which is well before any of the company's current dancers joined Paul Taylor Dance Company. In fact, it's before some of the dancers were even born. Every step and extreme angle of the body in the dream-like world of the 1965 work will be fine-tuned in the studio for PTDC's upcoming Lincoln Center season. However, the Taylor archive is where Post Meridian began for Eran Bugge.
Keep reading...
Show less
Left: Hurricane Harvey damage in Houston Ballet's Dance Lab; Courtesy Harlequin. Right: The Dance Lab pre-Harvey; Nic Lehoux, Courtesy Houston Ballet.
"The show must go on" may be a platitude we use to get through everything from costume malfunctions to stormy moods. But when it came to overcoming a literal hurricane, Houston Ballet was buoyed by this mantra to go from devastated to dancing in a matter of weeks—with the help of Harlequin Floors, Houston Ballet's longstanding partner who sprang into action to build new floors in record time.
Keep reading...
Show less
News
Oct. 22, 2019 10:55AM EST
Dinita Clark. Photo courtesy Cultural Counsel
Philadelphia's Pew Center for Arts & Heritage announced its 2019 grantees Monday evening, and the list included a couple of familiar names: Dinita Clark and David Gordon.

Keep reading...
Show less
A flyer showing Alberto Alonso, Fernando Alonso, Benjamin Steinberg and Alicia Alonso. Photo courtesy the author
Alicia has died. I walked around my apartment feeling her spirit, but knowing something had changed utterly.
My father, the late conductor Benjamin Steinberg, was the first music director of the Ballet de Cuba, as it was called then. I grew up in Vedado on la Calle 1ra y doce in a building called Vista al Mar. My family lived there from 1959 to 1963. My days were filled with watching Alicia teach class, rehearse and dance. She was everything: hilarious, serious, dramatic, passionate and elegiac. You lost yourself and found yourself when you loved her.
Keep reading...
Show less