The editors of Dance Magazine are, admittedly a bunch of big dance geeks. Here are a few of the things we spent this month obsessing over:
---
Center Stage is back on Netflix!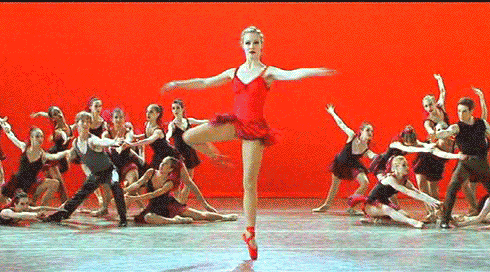 "I'm not ashamed to admit that I had a slumber party last weekend with a close dancer friend specifically to do a rewatch. The movie is turning 20 this spring but I am somehow still discovering new details every time I see it—did anyone else not realize that current New York City Ballet artistic director Jonathan Stafford was in there (amongst many other future stars/major players) as an American Ballet Academy student? Wacky choreography and teen angst notwithstanding, the endlessly quotable film is a classic for a reason, and the final shots of the dancers doing barre at their respective companies get me every time.
"Honorable mention: The 'You' but ballet memes floating around Instagram." —associate editor Courtney Escoyne
The Talking Heads' "Life During Wartime" clip from 1983
"I just discovered this video (full disclosure: My dad, who recently retired and discovered YouTube, showed it to me) of the Talking Heads performing 'Life During Wartime' in 1983.
"I was struck, of course, by frontman David Byrne's insane stamina and quirky moves, but also how fresh the choreography and the concept still feel today. In fact, the movement already has echoes of the work of Annie-B Parson, with whom Byrne didn't start working until 2008. (Their most recent collaboration, American Utopia, is currently on Broadway, and I'm counting the days until I get to see it!) It feels like a precursor to the concert-meets-performance-art and musicians-as-backup-dancers trends we've seen lately with artists like Solange, Blood Orange, and even H.E.R.'s performance earlier this week at the Grammy Awards!
"Watch to the end, it's worth it." —associate editor Lauren Wingenroth
Collage Dance Collective's #BoysDanceToo post
"This photo was bound to go viral. As the cliché about 1,000 words goes, this picture tells us so much about what a 'ballet dancer' can look like. The pride, and determination, and confidence in these young men's expressions and body language—and their beautiful fifth positions—are the perfect rebuttal to Lara Spencer's giggles. This image sums up so many of our hopes for the future of ballet.
"Word to the wise: Keep Collage Dance Collective on your radar; they're cooking up some great stuff in Memphis." —editor in chief Jennifer Stahl
Beyond Babel's connection to the audience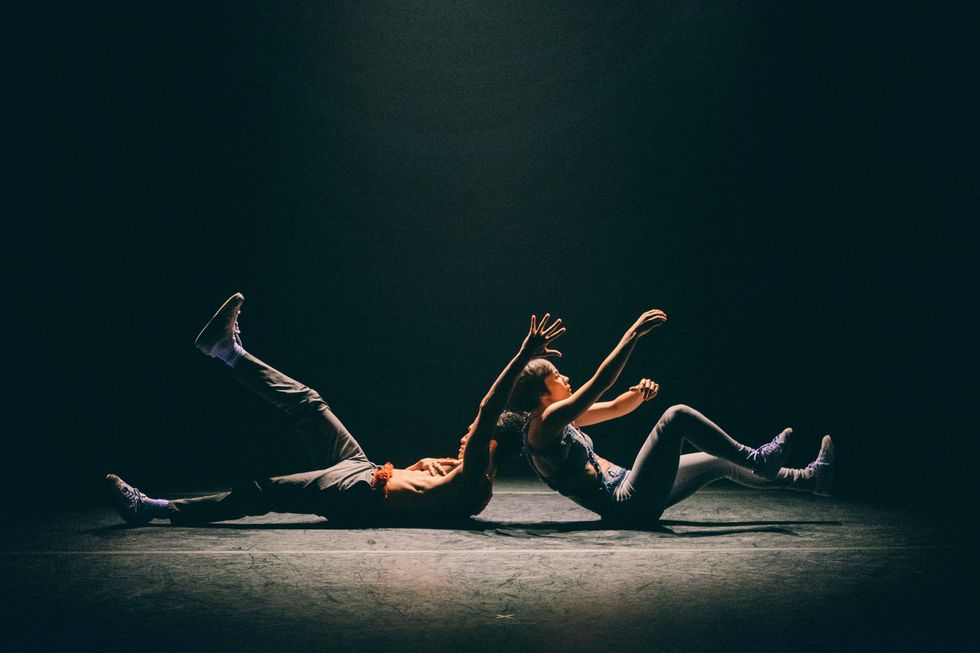 Keone and Mari Madrid in Beyond Babel
Gabe Galedo, Courtesy The Press Room
"Too often the fourth wall creates a sterile separation between audience and performers. But Beyond Babel breaks that often stuffy convention in the interest of cultivating community. The preshow announcement for Keone and Mari Madrid's show encouraged audience members to hoot and holler and noted that they wouldn't be mad if you took a boomerang for the 'Gram—and tagged the show. After curtain, the dancers approached audience members to shake their hands and thank them for coming. It could have veered toward cheesy or awkward, but it was earnest." —senior managing editor Madeline Schrock