As soon as we started putting together a list of the most influential people in dance today, we knew two things. By the very nature of the topic we were tackling, our final list was going to be:
1. Entirely subjective, and
2. By no means comprehensive.
We wanted to get your input and hear who else you felt should be on the list. So we asked you who we missed, and here's what you told us through email, Facebook and Twitter:
---
You missed Irina Kolpakova, ballet mistress/coach at American Ballet Theatre for many, many years. Ms Kolpakova has mentored the best of ABT's ballerinas—Susan Jaffe, Alessandra Ferri, Irina Dvorovenko, Gillian Murphy, Isabella Boylston, so many more. Once a stunning dancer with the Kirov, she has brilliantly passed along her unique experience and knowledge to generation after generation of fortunate ABT dancers. She is a treasure. —Susan Peters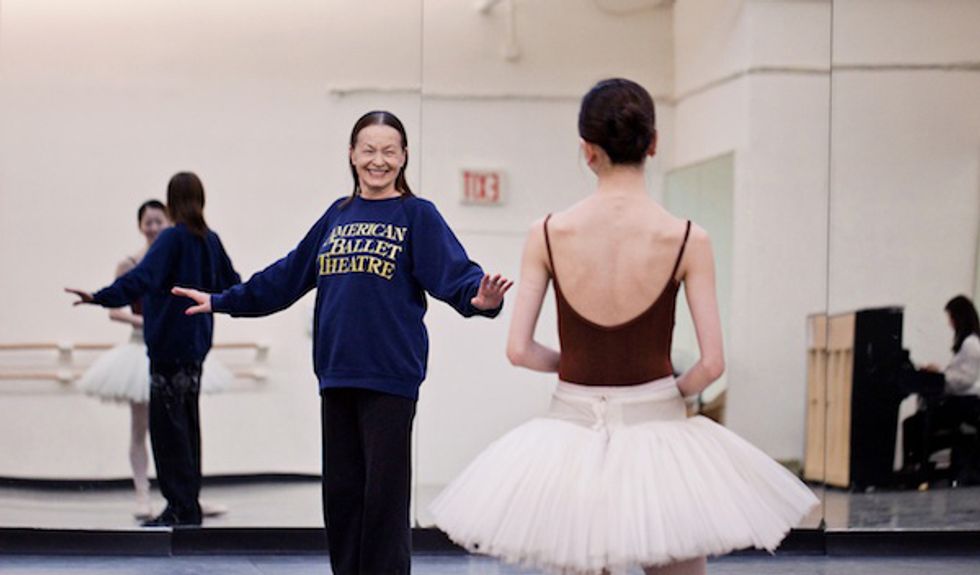 Irina Kolpakova. Photo by Renata Pavam
Marcia Dale Weary Dozens of professional dancers dancing right now due to her 60 years of teaching... She is a legend... —Jennifer Clair
I would love to see Christopher Wheeldon on this list. His choreography for An American In Paris is fabulous, and he has been busy creating other works like Alice's Adventures in Wonderland and more. —Hope Daniel
In my opinion I would add Annabelle Lopez Ochoa. She was just working with the Estonian National Ballet, but has choreographed and set her own work with companies like New York City Ballet, English National Ballet, West Australian Ballet, Washington Ballet, Ballet Flanders, Joffrey Ballet, Ballet Hispánico, Ballet Black, Dutch National Ballet, Cincinnati Ballet, among so many others, including South American companies. She will be working with San Francisco Ballet in the upcoming season. I could go on and on about various nominations that she has received, and places like Cuba where she's worked with the National Ballet of Cuba as well as Danza Contemporánea, their modern company. Her work goes from beautiful to messy and chaotic; she's amazing. —Ana Gallardo
On behalf of the Children's Museum of Manhattan, please consider including Jody Arnhold. As a dance philanthropist, dance educator and advocate, Jody is in a class of her own. Her establishment of the Dance Education Lab at the 92nd St Y, the Arnhold Graduate Dance Education Program at Hunter and the soon to open Dance Education Graduate Program at Teachers College combined with her production of the documentary PS Dance! establishes her as an essential and key person in dance. —Nina Olson
Damian Woetzel (Aspen Institute Arts Program, Kennedy Center DEMO Series, incoming Juilliard president, etc.), Jody Arnhold (dance education), the dance curator at Museum of Modern Art, Gia Kourlas (her Instagram videos forThe New York Times are hugely popular), Bill T. Jones, Mark Morris —Nancy Dalva
I would add Camille A. Brown, Kyle Abraham and Jacob's Pillow —Eric Politzer
Camille A. Brown! —Emma Blue Russo
Camille A. Brown, Darrell Moultrie, Sidra Bell, Kyle Abraham —La Vie
I would add Olivier Wevers of Whim W'Him, but not simply because of his choreography, but starting a company that upholds dancers and brings choreographers from all over to create. "R shin dig" when the dancers choose the choreographers is very special and I hope the direction of companies. —JC Mitchel
Please consider adding Mavis Staines to this list for her leadership in dance training, dance teaching, dance accessibility —@ballet2treasure
Where is Mavis Staines???? Amazing and wonderful director and person!!!! —David Peden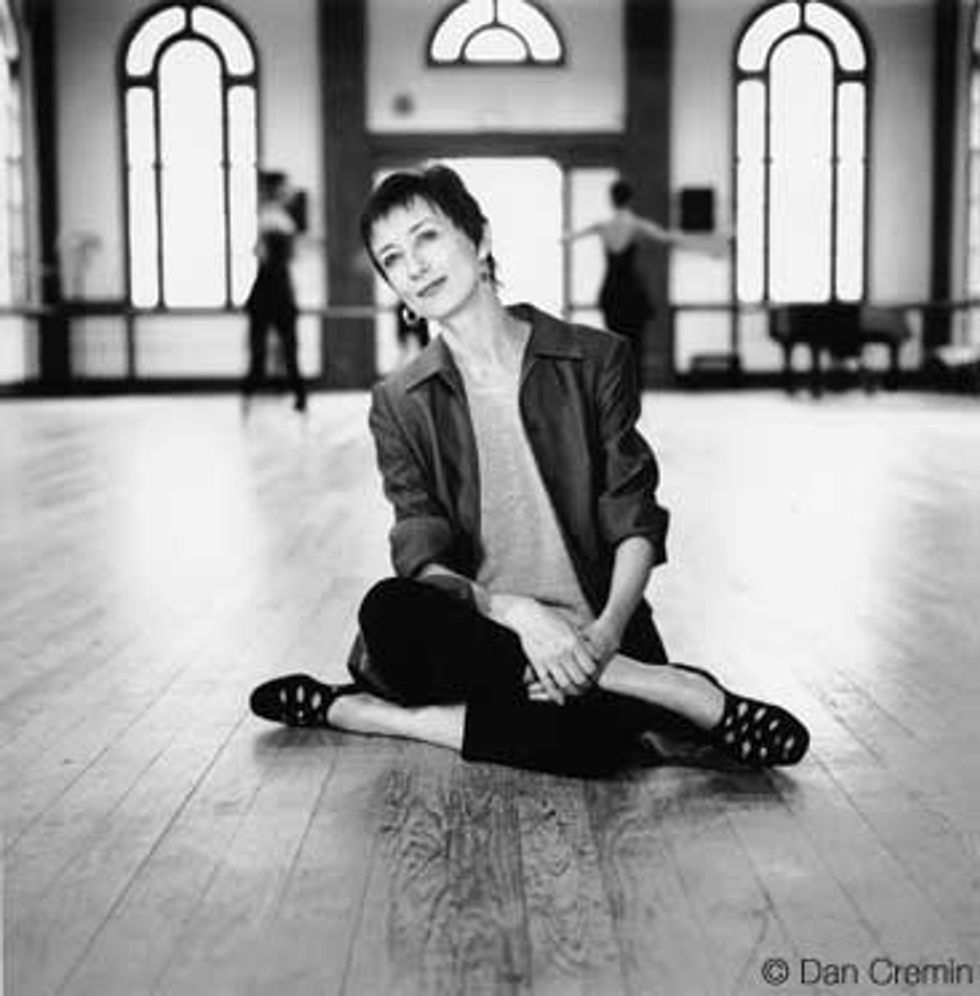 Mavis Staines. Photo via prixdelausanne.org
Missing Crystal Pite —@GenVP

Where is the Asian/Asian America representation? Cultural amnesia. Nor Maggie Allesee? You got Glorya Kaufman while Maggie has a national choreographic center with a vital laboratory for dance!!! —Jeff Michael Rebudal
How about some tap! Anthony Morigerato to name just 1! –Billie Giberson Moloney
What? No William Forsythe? He has influenced most of the others, and his influence is still very much today, alive, right now!!!! World class…still. —Jesse Read
Some comments have been edited for clarity.