Who We Missed: The "Most Influential People in Dance" Chosen By You!
As soon as we started putting together a list of the most influential people in dance today, we knew two things. By the very nature of the topic we were tackling, our final list was going to be:
1. Entirely subjective, and
2. By no means comprehensive.
We wanted to get your input and hear who else you felt should be on the list. So we asked you who we missed, and here's what you told us through email, Facebook and Twitter:
---
You missed Irina Kolpakova, ballet mistress/coach at American Ballet Theatre for many, many years. Ms Kolpakova has mentored the best of ABT's ballerinas—Susan Jaffe, Alessandra Ferri, Irina Dvorovenko, Gillian Murphy, Isabella Boylston, so many more. Once a stunning dancer with the Kirov, she has brilliantly passed along her unique experience and knowledge to generation after generation of fortunate ABT dancers. She is a treasure. —Susan Peters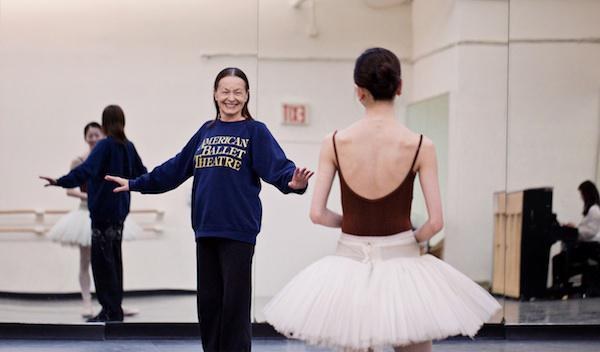 Irina Kolpakova. Photo by Renata Pavam
Marcia Dale Weary Dozens of professional dancers dancing right now due to her 60 years of teaching... She is a legend... —Jennifer Clair
I would love to see Christopher Wheeldon on this list. His choreography for An American In Paris is fabulous, and he has been busy creating other works like Alice's Adventures in Wonderland and more. —Hope Daniel
In my opinion I would add Annabelle Lopez Ochoa. She was just working with the Estonian National Ballet, but has choreographed and set her own work with companies like New York City Ballet, English National Ballet, West Australian Ballet, Washington Ballet, Ballet Flanders, Joffrey Ballet, Ballet Hispánico, Ballet Black, Dutch National Ballet, Cincinnati Ballet, among so many others, including South American companies. She will be working with San Francisco Ballet in the upcoming season. I could go on and on about various nominations that she has received, and places like Cuba where she's worked with the National Ballet of Cuba as well as Danza Contemporánea, their modern company. Her work goes from beautiful to messy and chaotic; she's amazing. —Ana Gallardo
On behalf of the Children's Museum of Manhattan, please consider including Jody Arnhold. As a dance philanthropist, dance educator and advocate, Jody is in a class of her own. Her establishment of the Dance Education Lab at the 92nd St Y, the Arnhold Graduate Dance Education Program at Hunter and the soon to open Dance Education Graduate Program at Teachers College combined with her production of the documentary PS Dance! establishes her as an essential and key person in dance. —Nina Olson
Damian Woetzel (Aspen Institute Arts Program, Kennedy Center DEMO Series, incoming Juilliard president, etc.), Jody Arnhold (dance education), the dance curator at Museum of Modern Art, Gia Kourlas (her Instagram videos forThe New York Times are hugely popular), Bill T. Jones, Mark Morris —Nancy Dalva
I would add Camille A. Brown, Kyle Abraham and Jacob's Pillow —Eric Politzer
Camille A. Brown! —Emma Blue Russo
Camille A. Brown, Darrell Moultrie, Sidra Bell, Kyle Abraham —La Vie
I would add Olivier Wevers of Whim W'Him, but not simply because of his choreography, but starting a company that upholds dancers and brings choreographers from all over to create. "R shin dig" when the dancers choose the choreographers is very special and I hope the direction of companies. —JC Mitchel
Please consider adding Mavis Staines to this list for her leadership in dance training, dance teaching, dance accessibility —@ballet2treasure
Where is Mavis Staines???? Amazing and wonderful director and person!!!! —David Peden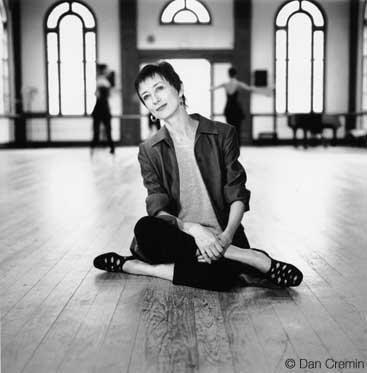 Mavis Staines. Photo via prixdelausanne.org
Missing Crystal Pite —@GenVP

Where is the Asian/Asian America representation? Cultural amnesia. Nor Maggie Allesee? You got Glorya Kaufman while Maggie has a national choreographic center with a vital laboratory for dance!!! —Jeff Michael Rebudal
How about some tap! Anthony Morigerato to name just 1! –Billie Giberson Moloney
What? No William Forsythe? He has influenced most of the others, and his influence is still very much today, alive, right now!!!! World class…still. —Jesse Read
Some comments have been edited for clarity.
News
May. 24, 2018 01:26PM EST
New York City Ballet dancers will be led by the interim leadership team for at least several more months. Here, the company in Justin Peck's The Times Are Racing. Photo by Paul Kolnik, Courtesy NYCB.
Since December an interim artistic leadership team has been guiding New York City Ballet, and in January, Peter Martins officially resigned. But only now has the search for Martins' permanent replacement begun. Here's what we know about how the process will unfold.
Keep reading...
Show less
Dance As Activism
May. 24, 2018 11:54AM EST
Rebecca Warthen teaching at a public school in Dominica. Photo courtesy Peace Corps
Rebecca Warthen was on a year-long assignment with the Peace Corps in Dominica last fall when a storm started brewing. A former dancer with North Carolina Dance Theatre (now Charlotte Ballet) and Columbia City Ballet, she'd been sent to the Caribbean island nation to teach ballet at the Dominica Institute of the Arts and in outreach classes at public schools.
But nine and a half months into her assignment, a tropical storm grew into what would become Hurricane Maria—the worst national disaster in Dominica's history.
Keep reading...
Show less
News
May. 18, 2018 12:05PM EST
The inimitable Alicia Alonso, now 97, remains at the helm of Ballet Nacional de Cuba. Photo by Leysis Quesada, Courtesy BNC
On the occasion of its 70th anniversary, the Ballet Nacional de Cuba tours the U.S. this spring with the resolute Cuban prima ballerina assoluta Alicia Alonso a the helm. Named a National Hero of Labor in Cuba, Alonso, 97, has weathered strained international relations and devastating fiscal challenges to have BNC emerge as a world-class dance company. Her dancers are some of ballet's best. On offer this time are Alonso's Giselle and Don Quixote. The profoundly Cuban company performs in Chicago May 18–20, Tampa May 23, Washington, D.C., May 29–June 3 and Saratoga, New York June 6–8.
The baby swan can help strengthen your serratus anterior. Modeled by Marimba Gold-Watts, photographed by Jayme Thornton
Ever wonder why some dancers' port de bras appears to be disconnected from their body? It typically comes down to how they stabilize their shoulder blades, says Marimba Gold-Watts, Pilates instructor to dancers like Robert Fairchild.
"Dancers often hear the cue to pull down on their latissimus,"—the biggest muscle in the back—"which doesn't allow the shoulder blades to lie flat," she says. "It makes the bottom tips of the shoulder blades wing, or flare out, off the rib cage."
Keep reading...
Show less
In The Studio
May. 24, 2018 11:26AM EST
Choreographer Sidra Bell, Photo courtesy David Flores Productions
Sidra Bell is one of those choreographers whose movement dancers are drawn to. Exploring the juxtaposition of fierce athleticism and pure honesty in something as simple as stillness, her work brings her dancers to the depths of their abilities and the audience to the edge of their seats.
We stepped into the studio with Sidra Bell Dance New York as they prepare for their upcoming season at New York Live Arts.

Keep reading...
Show less
Rant & Rave
May. 23, 2018 04:25PM EST
Jessica Lang's Her Notes, one of ABT's few recent commissions from women. Photo by Rosalie O'Connor
A few weeks ago, American Ballet Theatre announced the A.B.T. Women's Movement, a new program that will support three women choreographers per season, one of whom will make work on the main company.
"The ABT Women's Movement takes inspiration from the groundbreaking female choreographers who have left a lasting impact on ABT's legacy, including Agnes de Mille and Twyla Tharp," said artistic director Kevin McKenzie in a press release.
Hypothetically, this is a great idea. We're all for more ballet commissions for women. But the way ABT has promoted the initiative is problematic.
Keep reading...
Show less


Get Dance Magazine in your inbox