We're Born to Love Dance—Science Says So!
Quinn Wharton
Have you ever felt like your relationship to dance is something of an addiction? Not to worry, that's completely normal—it's simply the way our brains are wired.
This week, The Washington Post published an intriguing feature that looks at the science of what actually goes on upstairs when we're watching a live performance. The insight comes from the emerging field of neuroaesthetics, which uses tools like brain imaging to study the relationship between art and the brain.
Here are some of the most fascinating takeaways:
---
Performances Are Bonding Time

Because we crave social connection, we love watching a performance in a crowd and picking up on other audience members' reactions and emotions. Experiencing a show together helps us bond.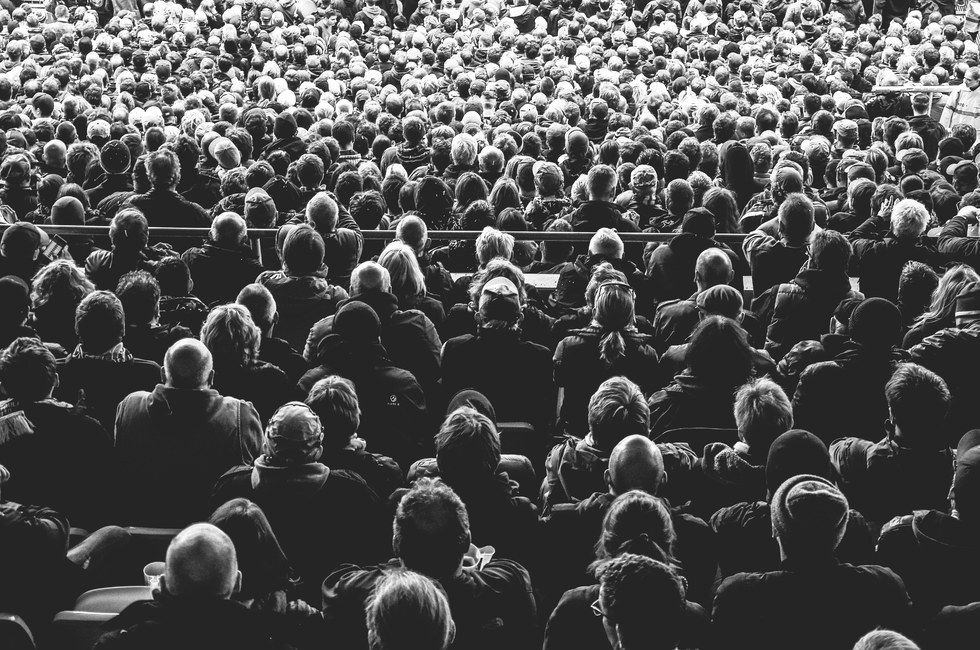 David Ragusa, Unsplash
We're Suckers For a Good Story
Our brains love narratives. Since we're primed for empathy, watching the trials and tribulations of characters onstage is a safe way to learn through their experiences without having to suffer the consequences.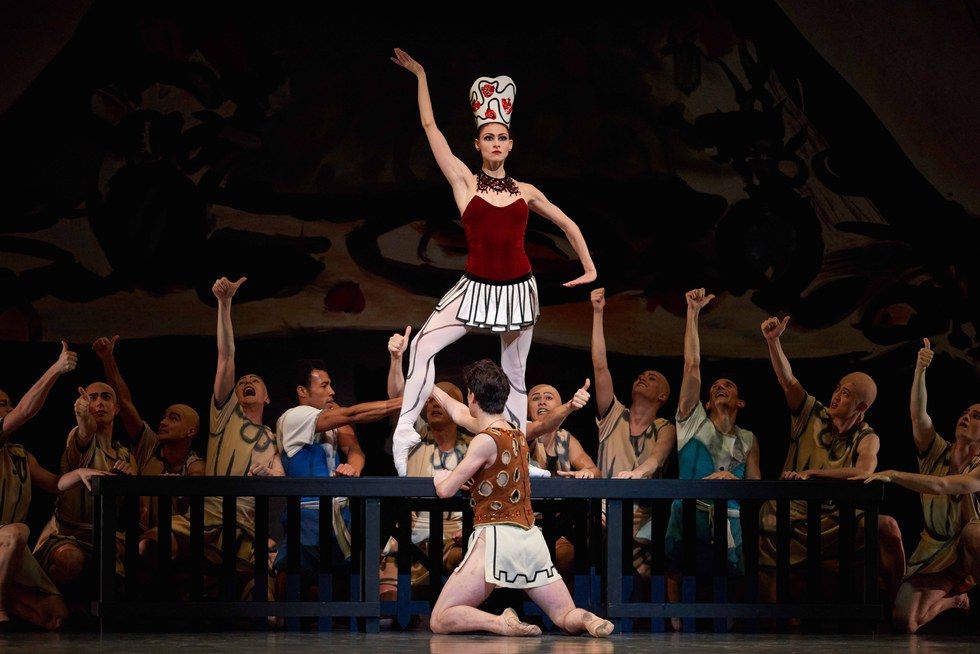 Sofiane Sylve in Prodigal Son. Photo by Erik Tomasson, courtesy SFB.
We Can Literally Feel A Dancer's Movement
Since movement is essential for survival, our brains are highly stimulated by watching people dance—their motions, body language, facial expressions and gestures pull us in. And according to the mirror system theory, we can vicariously feel a dancer's movement in our own bodies. According to The Washington Post, "Many scientists believe we map other people's actions into our own somatosensory system, which conveys sensation through the brain and body and helps us feel the emotions we perceive in others as if they were our own."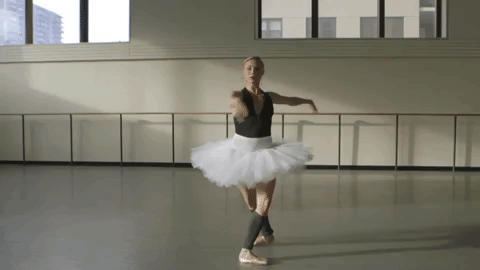 Via giphy
Choreography Toys With Our Emotions
Different body shapes trigger different emotions. A team of neuroscientists in London found that watching a ballet dancer's soft, round shapes can generate positive feelings, while sharp, asymmetrical shapes can alarm us.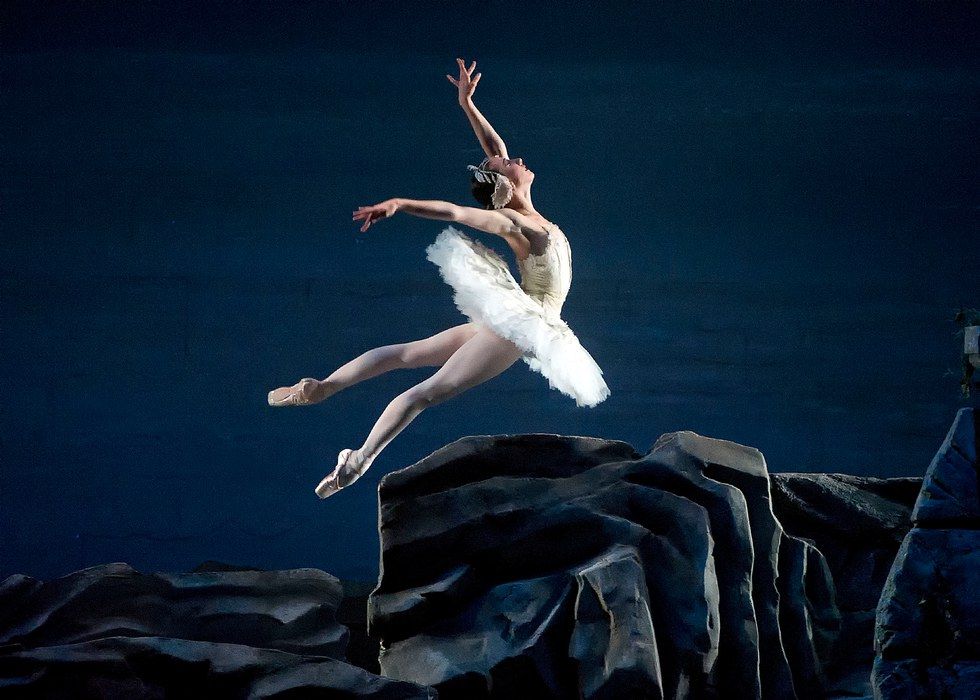 Isabella Boylston in Swan Lake. Photo by Gene Schiavone, courtesy ABT.
Music + Movement = Magic
When the mood of the music matches the mood of the dance, they combine to create an even more powerfully emotional effect, taking the performance-watching experience into overdrive.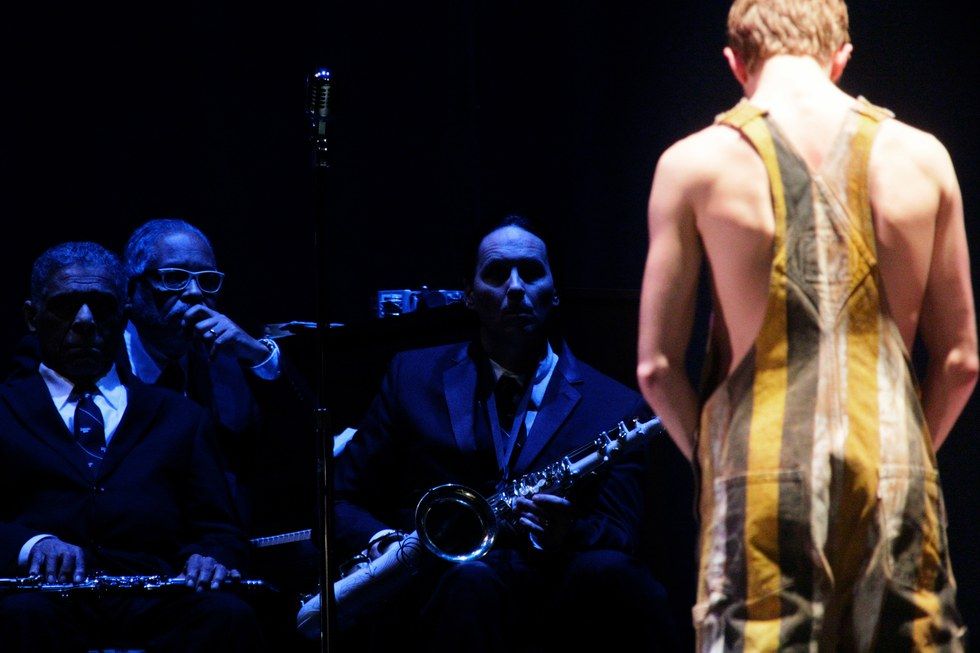 Jayme Thornton for Pointe
Most people may know Derek Dunn for his impeccable turns and alluring onstage charisma. But the Boston Ballet principal dancer is just as charming offstage, whether he's playing with his 3-year-old miniature labradoodle or working in the studio. Dance Magazine recently spent the day with Dunn as he prepared for his debut as Albrecht in the company's upcoming run of Giselle.
Rosalie O'Connor, Courtesy Mark Morris Dance Group
You know compelling musicality when you see it. But how do you cultivate it? It's not as elusive as it might seem. Musicality, like any facet of dance, can be developed and honed over time—with dedicated, detailed practice. At its most fundamental, it's "respect for the music, that this is your partner," says Kate Linsley, academy principal of the School of Nashville Ballet.
Keep reading...
Show less
The USC Kaufman graduating class with Mikhail Baryshnikov. Gus Ruelas/USC
Just four years ago, the University of Southern California's Glorya Kaufman School of Dance welcomed its first class of BFA students. The program—which boasts world-class faculty and a revolutionary approach to training focused on collaboration and hybridity—immediately established itself as one of the country's most prestigious and most innovative.
Now, the first graduating class is entering the dance field. Here, six of the 33 graduates share what they're doing post-grad, what made their experience at USC Kaufman so meaningful and how it prepared them for their next steps:
Keep reading...
Show less
Ross Parkes, right, teaching in Shanghai in 1983. Lan-Lan Wang is at left. Courtesy Lan-Lan Wang.
Notable dancer and beloved teacher, Ross Parkes, 79, passed away on August 5, 2019 in New York City. He was a founding faculty member at Taipei National University of the Arts in Taiwan, where he taught from 1984 to 2006. Lin Hwai-min, artistic director of Cloud Gate Dance Theater, said: "He nurtured two generations of dancers in Taiwan, and his legacy will continue."
About his dancing, Tonia Shimin, professor emerita at UC Santa Barbara and producer of Mary Anthony: A Life in Modern Dance, said this: "He was an exquisite, eloquent dancer who inhabited his roles completely."
Keep reading...
Show less