We're Born to Love Dance—Science Says So!
Quinn Wharton
Have you ever felt like your relationship to dance is something of an addiction? Not to worry, that's completely normal—it's simply the way our brains are wired.
This week, The Washington Post published an intriguing feature that looks at the science of what actually goes on upstairs when we're watching a live performance. The insight comes from the emerging field of neuroaesthetics, which uses tools like brain imaging to study the relationship between art and the brain.
Here are some of the most fascinating takeaways:
---
Performances Are Bonding Time

Because we crave social connection, we love watching a performance in a crowd and picking up on other audience members' reactions and emotions. Experiencing a show together helps us bond.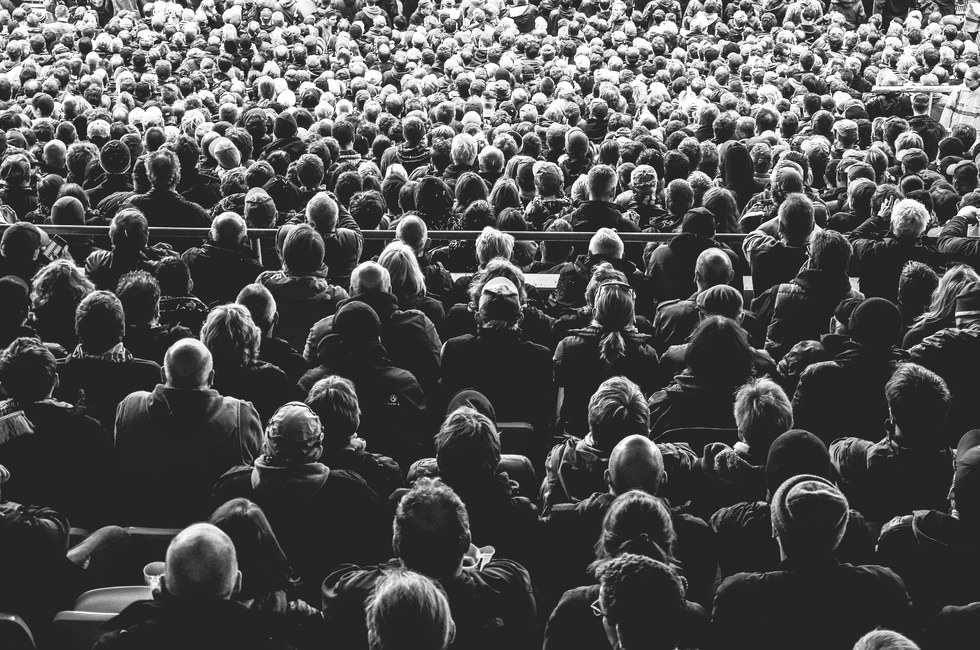 David Ragusa, Unsplash
We're Suckers For a Good Story
Our brains love narratives. Since we're primed for empathy, watching the trials and tribulations of characters onstage is a safe way to learn through their experiences without having to suffer the consequences.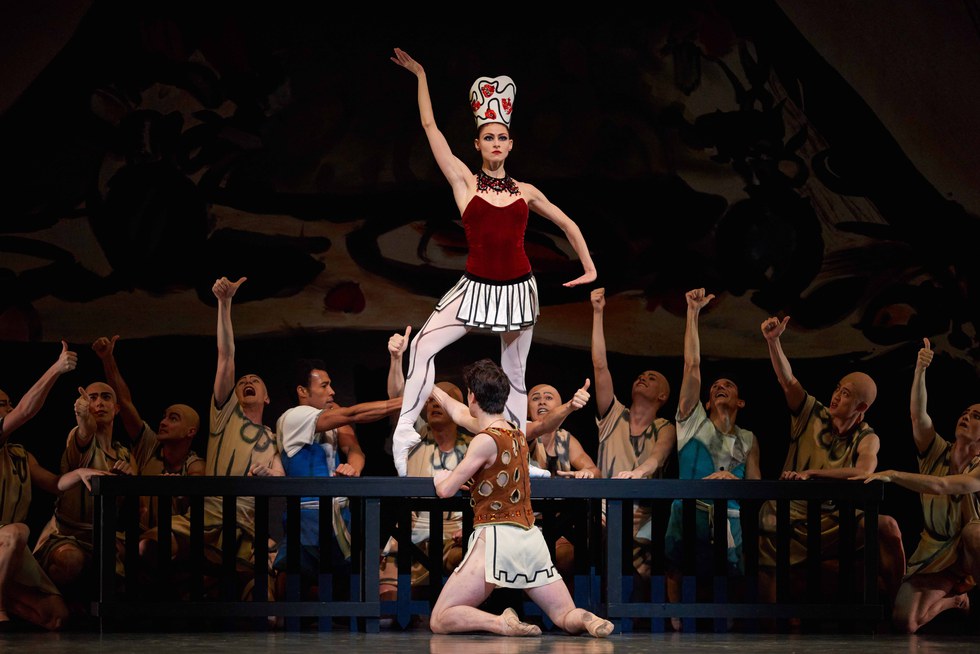 Sofiane Sylve in Prodigal Son. Photo by Erik Tomasson, courtesy SFB.
We Can Literally Feel A Dancer's Movement
Since movement is essential for survival, our brains are highly stimulated by watching people dance—their motions, body language, facial expressions and gestures pull us in. And according to the mirror system theory, we can vicariously feel a dancer's movement in our own bodies. According to The Washington Post, "Many scientists believe we map other people's actions into our own somatosensory system, which conveys sensation through the brain and body and helps us feel the emotions we perceive in others as if they were our own."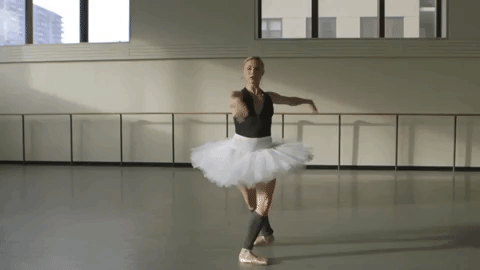 Via giphy
Choreography Toys With Our Emotions
Different body shapes trigger different emotions. A team of neuroscientists in London found that watching a ballet dancer's soft, round shapes can generate positive feelings, while sharp, asymmetrical shapes can alarm us.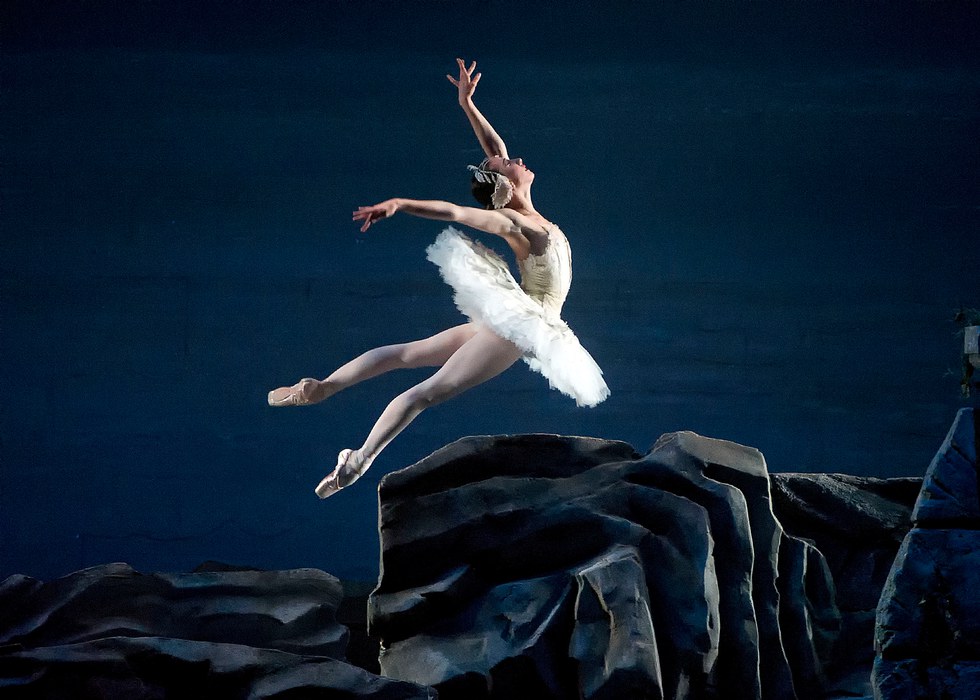 Isabella Boylston in Swan Lake. Photo by Gene Schiavone, courtesy ABT.
Music + Movement = Magic
When the mood of the music matches the mood of the dance, they combine to create an even more powerfully emotional effect, taking the performance-watching experience into overdrive.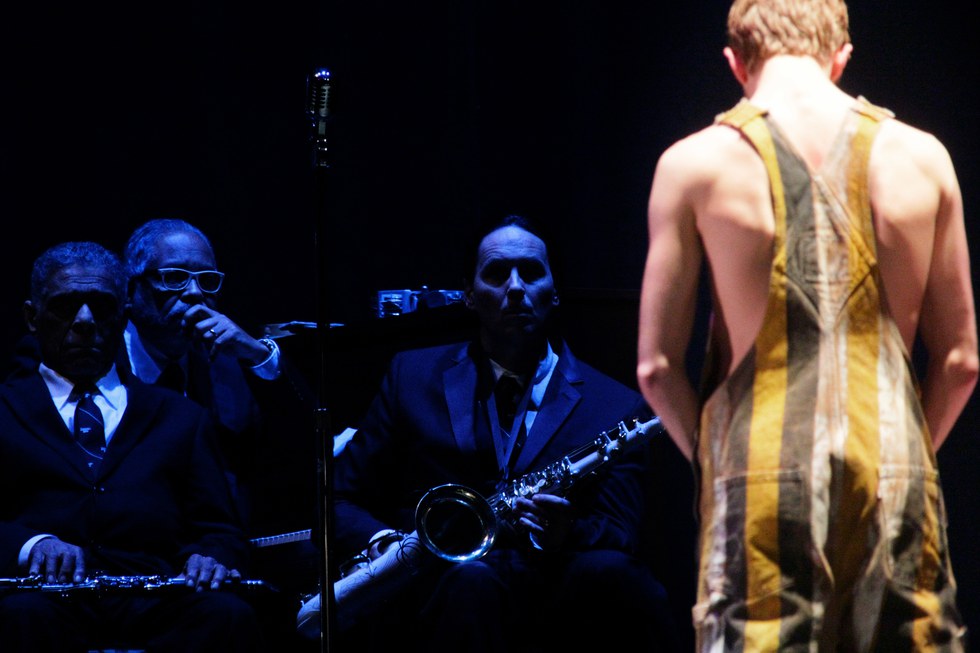 Jayme Thornton for Pointe
Indumba investigates an African cleansing ritual. Photo by Ken Carl, via
bam.org
When Kevin "Iega" Jeff saw Fana Tshabalala's Indumba at the annual JOMBA! Contemporary Dance Experience in South Africa, he immediately knew he would ask Tshabalala to set the work on his company.

"There's an ancient energy in Fana's movement, a deep and trusted knowing," says Jeff, director of the Chicago-based Deeply Rooted Dance Theater. "Because I witnessed the raw humanity of his dancer's souls, I wanted my dancers to have that experience."
Keep reading...
Show less
Name calling, physical intimidation and cyberbullying are all-too-common experiences among male dancers. Photo by Goh Rhy Yan/Unsplash
Growing up in a family-owned dance studio in Missouri had its perks for tap dancer Anthony Russo. But it also earned him constant taunting, especially in high school.
"There was a junior in my sophomore year health class who was absolutely relentless," he says. "I'd get tripped on my way to the front of the classroom and he'd say, 'Watch out, twinkle toes.' If I raised my hand and answered a question incorrectly, I'd hear a patronizing 'Nice one, Bojangles.' "
Keep reading...
Show less
StockSnap
When I wrote about my struggle with depression, and eventual departure from dance because of it, I expected criticism. I was prepared to be challenged. But much to my relief, and horror, dancers from all over the world responded with support and stories of solidarity. The most critical response I saw was this one:
"Dance isn't for everyone."
This may as well be a mantra in the dance world. We have become entrenched in the Darwinian notion that the emotionally weak will be weeded out. There is no room for them anyway.
Keep reading...
Show less
News
Apr. 16, 2018 02:42PM EST
Maria Kochetkova in Helgi Tomasson's Trio // © Erik Tomasson
San Francisco Ballet star Maria Kochetkova just announced that she'll be leaving the company at the end of this season, after the much-anticipated Unbound Festival. The exact date will be announced later.
Keep reading...
Show less
Dance on Broadway
Apr. 21, 2018 09:30AM EST
PC Kevin Berne, courtesy Boneau/Bryan-Brown
Choreographer Sergio Trujillo asked the women auditioning for ensemble roles in his newest musical to arrive in guys' clothing—"men's suits, or blazers and ties," he says. He wasn't being kinky or whimsical. The entire ensemble of Summer: The Donna Summer Musical is female, playing men and women interchangeably as they unfold the history of the chart-busting, Grammy-winning, indisputable Queen of Disco.
courtesy www.today.com
Keep reading...
Show less
Dance in Pop Culture
Apr. 20, 2018 12:37PM EST
Ballet Zaida; Courtesy Agnes Muljadi
Have a scroll through Agnes Muljadi's Instagram feed (@artsyagnes), and you'll notice that in between her ballet shots is a curated mix of lifestyle pics. So what exactly sets her apart from the other influencers you follow? Muljadi has made a conscious effort to only feature natural beauty products, sustainable fashion and vegan foods. With over 500k followers, her social strategy (and commitment to making ethical choices) is clearly a hit. Ahead, learn why Muljadi switched to a vegan lifestyle, and the surprising way it's helped her dance career.
Keep reading...
Show less


Get Dance Magazine in your inbox