Why We're So Excited That Sacramento Ballet Has Named Amy Seiwert Artistic Director
Seiwert rehearsing at Imagery. Photo by Scot Goodman
Announcements about new artistic directors are always exciting. But Sacramento Ballet tapping Amy Seiwert to head the company just makes us all warm and fuzzy inside.
Why? Three reasons:
---
1. This is a woman with serious talent who deserves the opportunity to challenge herself with a bigger company. She's led her own project-based troupe, Imagery, in San Francisco since 1999, but now she'll be working with 28 dancers and a $2.76 million budget. We've been following her work since we named her a "25 to Watch" in 2005, and love her quirky, angular phrases and her compelling collaborations with everyone from spoken word performers to software artists.
2. Honestly, we also just love that another strong, talented woman is taking the helm of a ballet company.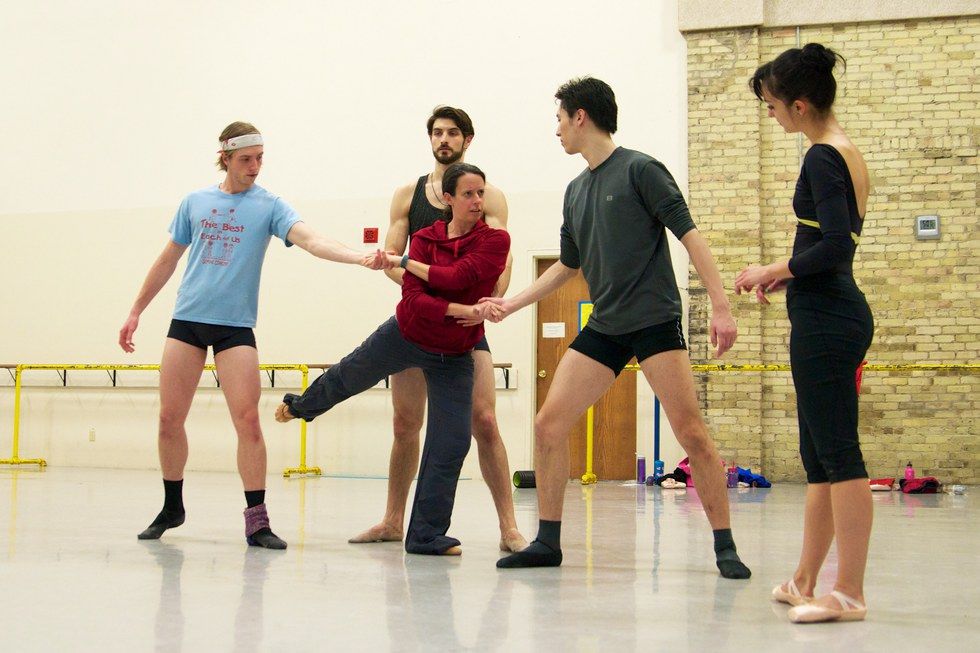 Seiwert at Milwaukee Ballet. Photo by Petr Zahradnicek
3. A former Sacramento Ballet dancer herself, Seiwert feels like a perfect fit for this position. Earlier this year when Sacramento Ballet's board didn't to renew the contracts of longtime artistic directors Ron Cunningham and Carinne Binda, there were petitions and controversy. The pair, who've led the company for 30 years, publicly told the Sacramento Bee that they were "not at all ready" to step down. So the choice of Seiwert, who performed under Cunningham and Binda for eight years, feels like the happiest resolution you can get in this situation. She's both an in-house talent and someone who can bring a broader perspective from her experience creating ballets on companies across the country.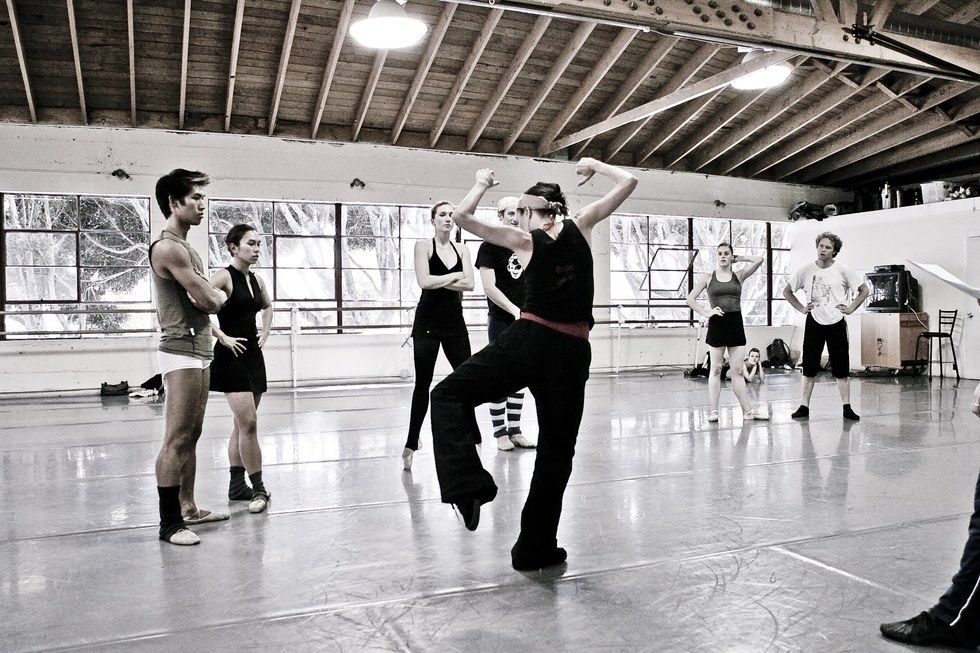 Rehearsing with Smuin Ballet. Photo courtesy Seiwert
Her post officially starts with the 2018–19 season. In the meantime, we can't wait to see the New York City premiere of her first full-length ballet later this month at The Joyce Theater's Ballet Festival—especially since her cast includes two Sacramento Ballet dancers.
Getty Images
It's hour three of an intense rehearsal, you're feeling mentally foggy and exhausted, and your stomach hurts. Did you know the culprit could be something as simple as dehydration?
Proper hydration helps maintain physical and mental function while you're dancing, and keeps your energy levels high. But with so many products on the market promising to help you rehydrate more effectively, how do you know when it's time to reach for more than water?
Keep reading...
Show less
James Beaudreau, Courtesy Lara
Inside a bustling television studio in Los Angeles, Lindsay Arnold Cusick hears the words "Five minutes to showtime." While dancers and celebrities covered head to toe in sequins whirl around preparing for their live performances on "Dancing with the Stars," Cusick pauses to say a prayer to God and express her gratitude.
"I know that it's not a given, and I'm grateful for the opportunity to do what I love for a living," says Cusick, a member of The Church of Jesus Christ of Latter-day Saints. For her, prayer is a ritualized expression of her faith that she has maintained since she was a girl in Provo, Utah. Even with her seven-plus years of industry experience, she always takes a moment to steady herself and close her prayer in Christ's name before rushing onto the stage.
Keep reading...
Show less
The hotly-debated Michael Jackson biomusical is back on. Not that it was ever officially off, but after its pre-Broadway Chicago run was canceled in February, its future seemed shaky.
Now, the show has secured a Broadway theater, with previews starting July 6 at the Neil Simon Theater.
Keep reading...
Show less
Jacques d'Amboise leading a National Dance Institute class. Photo by Lois Greenfield, Courtesy DM Archives
In the October 1969 issue of Dance Magazine, we spoke with Jacques d'Amboise, then 20 years into his career with New York City Ballet. Though he became a principal dancer in 1953, the star admitted that it hadn't all been smooth sailing.
Keep reading...
Show less