So far, the fervor to create diversity in ballet has primarily focused on dancers. Less attention has been paid to the work that they'll encounter once they arrive.
Yet the cultivation of ballet choreographers of color (specifically black choreographers) through traditional pathways of choreographic training grounds remains virtually impossible. No matter how you slice it, we end up at the basic issues that plague the pipeline to the stage: access and privilege.
---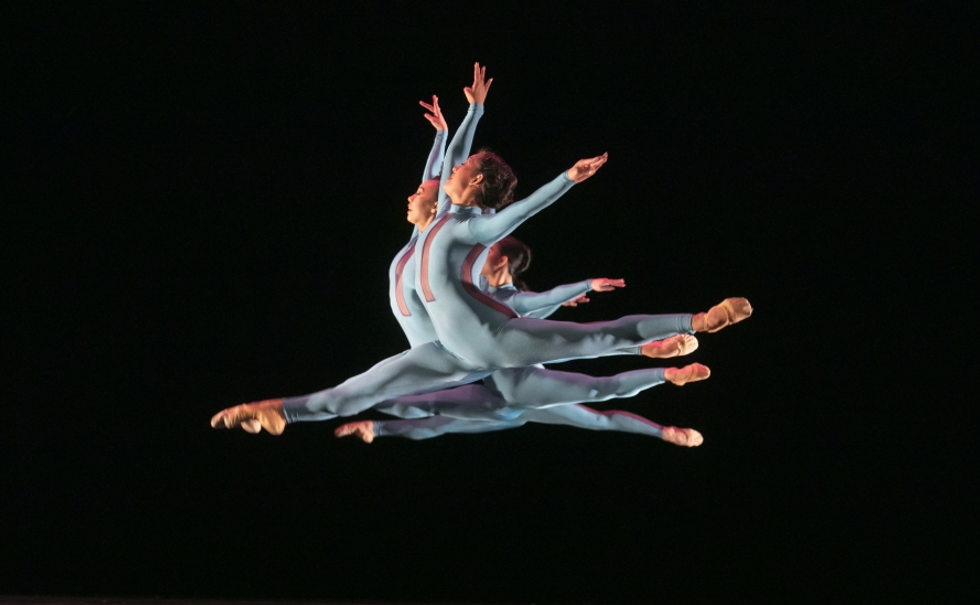 Sean Aaron Carmon's Suite Hearts was presented by the Joffrey Ballet Academy as part of Winning Works in 2017. Photo by Todd Rosenberg
White males who dominate the field give other white males a place to hone their craft, a platform to show their work, and the space to fail and try again. As talented as they undoubtedly are, would Christopher Wheeldon, Benjamin Millepied or Justin Peck have the careers they enjoy had they not been afforded opportunities and mentorship that came with access to the ballet companies they danced for, and the ability to create on some of the best dancers in the world?
Most emerging choreographers enjoy none of the above, especially in ballet and most especially if they are of color. Most have a scrappy trajectory, cutting their teeth in school programs, college repertory workshops and summer intensives. Perhaps they can cobble together a group of professional friends who freelance.
But opportunities to work with highly-skilled dancers who have both the technical and artistic ability to stretch a developing choreographer and transform their work are hard to come by. If ballet is authentically moving towards diversity (dare we say equity), ways of supporting choreographers of color so their stories can enter the canon must be considered.
Joffrey Ballet's Winning Works is a program that does just that.
This choreographic competition gives emerging ALAANA (African, Latino(a), Asian, Arab and Native American) choreographers the opportunity to hone their skills creating on the Joffrey Studio Company and Academy Trainees. Now in its eighth year, it came into existence long before the diversity conversation crested.
The program was originally funded for just one year by the Sara Lee Corporation in 2011. Yet the artistic staff at Joffrey was committed to the cause, and not only decided to continue the program but expanded it.

"Winning Works has grown from two winning choreographers presenting in a one-night-only performance to four choreographers presenting three performances," says Karine Provost, managing director of the Joffrey Academy of Dance.
Winners are invited Chicago for two weeks, and are provided a $5000 stipend, roundtrip airfare, housing and a minimum of 30 hours to set and rehearse a 10- to 12-minute work. They have access to a production team that includes costume and lighting designers, with information shared in a press release and on Joffrey's social media platforms and website.
Choreographers also receive artistic support in the form of a ballet master—a faculty member at the Academy who acts as a second pair of eyes in the process.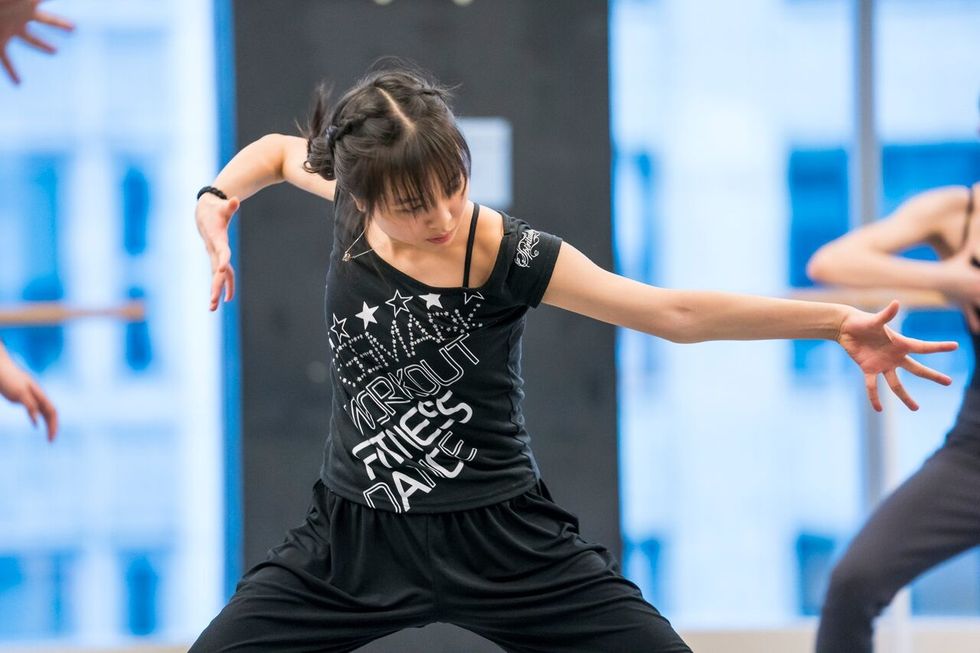 Joffrey Academy trainees in rehearsal. Photo by Todd Rosenberg.
There are no artistic stipulations on the work that choreographers create. The only major requirement for applicants is that they must have at least two years of experience choreographing on classically-trained dancers. Winners are selected by artistic and administrative staff, including Joffrey Ballet artistic director Ashley Wheater.
Some of the past winners include Jeremy McQueen (2013), Stephanie Batten Bland (2014), Jennifer Archibald (2015), Sean Aaron Carmon (2017) and Claudia Schreier (2018). McQueen, Shreier and Archibald have all since formed their own companies, and Archibald is currently the resident choreographers of the Cincinnati Ballet.
Luis Vazquez, who began dancing in Joffrey's community engagement program, After School Matters, was chosen as a 2018 Winner, coming full circle.
Joffrey is now in the process of engaging choreographers beyond that single weekend of performances. Some of the works have been performed at The Joffrey Ballet's gala, others in the academy's fall program. Next season, 2015 winner Stephanie Martinez will be choreographing a collaboration between The Joffrey Ballet company and the Chicago Symphony Orchestra, marking the first time that one of the winners will choreograph on the main company. Wheater has his eye on a few more. (Presently, there are also five Winning Works choreographers on faculty as either regular or substitute teachers at the academy.)

Of course, there are those who question the idea of limiting the competition to ALAANA choreographers. Provost is clear and unapologetic in her response:
"This is a platform where artists who have perhaps been overlooked throughout their careers get to shine in the spotlight. There's no denying that the field of ballet choreographers is made up of predominantly white men, and this is a small step in trying to diversify the field, and give other artists opportunities to succeed. Hopefully when younger students and dancers see these choreographers from all different backgrounds working with The Joffrey Ballet, they think, 'That could be me one day' and realize that they can have those same opportunities in the future."
Interested in applying? The call for artists is now open, with a September 1 deadline.