Your Supplement Cheat Sheet: The Best and Worst
Thinkstock
In a perfect world, we would get all the nutrients we need from hearty, healthy (and delicious!) meals. "Food is where vitamins, minerals and antioxidants are in their most natural form and can be best used by the body," says Kelly Hogan, MS, RD, CDN, clinical nutrition and wellness manager at the Dubin Breast Center of the Mount Sinai Hospital.
But for dancers—who are asking so much of their bodies but might be watching calories—even a relatively healthy diet doesn't necessarily mean you're fueling your body for optimal performance. Adding a supplement or vitamin to your regimen could give you the boost you've been missing.
Which should you consider?
---
Best Supplements for Active Women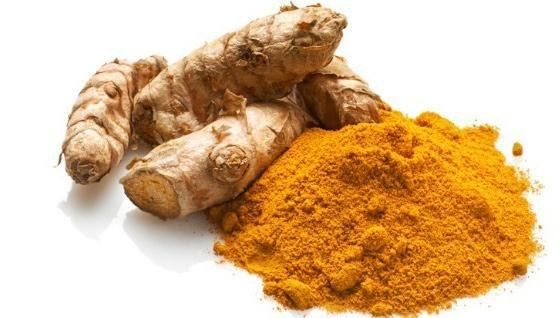 Calcium: Young female dancers especially need adequate calcium to support bone growth.
Vitamin D: Because vitamin D requires fat for absorption, dancers who may be limiting fat intake will be less likely to use the vitamin D they're getting from food, says Kim Hoban, RD, nutrition coach.
Iron: This mineral helps transport oxygen to muscles, organs and tissues. "Vegetarians may want to talk to their doctor or dietitian about being tested for anemia and the need for iron supplementation, especially if they're feeling frequent fatigue or weakness," says Hogan.
Magnesium and potassium: Both are involved in energy metabolism as well as muscle and nerve function.
Turmeric: You can use this anti-inflammatory superhero as a spice when cooking, or get it as a supplement.
Supplements Worth Considering

Vitamin C: Since vitamin C is crucial for muscle repair and absorption of iron, consider a supplement if you're not getting enough from citrusy superfoods, says Lauren Slayton, RD, founder of Foodtrainers.
Omega-3s: These fatty acids may protect the heart, combat inflammation and even play a role in mental health. But Hoban says omega-3s work best when you get them from sources like avocados, nuts, seeds, fatty fish or oils.
Probiotics: Building healthy gut bacteria can help boost immune function and improve digestive health. (Side effects when you're new to probiotics may include mild gas or bloating, Hoban warns.)
Collagen peptides: A pure source of protein, collagen is great for bone, joint and skin health, and promotes healthy digestion. These come in protein powder or dissolving gelatin form.
Don't Waste Your Money On These

Energy enhancers: Most of these boost energy through an excessive amount of caffeine, says Hogan. Doses this high could have harmful health effects, like jitteriness, nervousness, difficulty concentrating and sleep disturbance.
Anything that claims to act as medication: Supplements that boast a claim that sounds too good to be true usually are.
Michelle Dorrance. Photo by Jayme Thornton
What do Percy Jackson, Princess Diana and Tina Turner have in common? They're all characters on Broadway this season. Throw in Michelle Dorrance's choreographic debut, Henry VIII's six diva-licious wives and the 1990s angst of Alanis Morissette, and the 2019–20 season is shaping up to be an exciting mix of past-meets-pop-culture-present.
Here's a look at the musicals hitting Broadway in the coming months. We're biding our time until opening night!

Keep reading...
Show less
UA Dance Ensemble members Candice Barth and Gregory Taylor in Jessica Lang's "Among the Stars." Photo by Ed Flores, courtesy University of Arizona
If you think becoming a trainee or apprentice is the only path to gaining experience in a dance company environment, think again.
The University of Arizona, located in the heart of Tucson, acclimates dancers to the pace and rigor of company life while offering all the academic opportunities of a globally-ranked university. If you're looking to get a head-start on your professional dance career—or to just have a college experience that balances company-level training and repertory with rigorous academics—the University of Arizona's undergraduate and graduate programs have myriad opportunites to offer:
Keep reading...
Show less
Alice Sheppard/Kinetic Light in DESCENT, which our readers chose as last year's "Most Moving Performance." Photo by Jay Newman, courtesy Kinetic Light
Yes, we realize it's only August. But we can't help but to already be musing about all the incredible dance happenings of 2019.
We're getting ready for our annual Readers' Choice feature, and we want to hear from you about the shows you can't stop thinking about, the dance videos that blew your mind and the artists you discovered this year who everyone should know about.
Keep reading...
Show less
Getty Images
Ah, stretching. It seems so simple, and is yet so complicated.
For example: You don't want to overstretch, but you're not going to see results if you don't stretch enough. You want to focus on areas where you're tight, but you also can't neglect other areas or else you'll be imbalanced. You were taught to hold static stretches growing up, but now everyone is telling you never to hold a stretch longer than a few seconds?
Considering how important stretching correctly is for dancers, it's easy to get confused or overwhelmed. So we came up with 10 common stretching scenarios, and gave you the expert low-down.
Keep reading...
Show less