Check Out The New Barbie Doll Inspired By Yuan Yuan Tan
Yuan Yuan Tan and the new Barbie based on her. Photos via Mattel
While Barbie is not the first thing that comes to mind as a role model for my 3-year-old daughter (see: unrealistic body image), Mattel has made huge strides to change that.
Starting in 2015, they rolled out a "Shero" collection, honoring boundary-breaking women, including 2016's Misty Copeland Firebird Barbie. To celebrate International Women's Day yesterday, the company announced 14 new Global Role Model Barbie dolls—including one based on San Francisco Ballet's Yuan Yuan Tan.
---
The one-of-a-kind doll features Tan in her White Swan tutu from Swan Lake. Mattel recognizes Tan's achievement as the first Chinese-born dancer to maintain a principal position in a major American ballet company.
"I'm incredibly honored to be part of the "Shero" collection," Tan told the San Francisco Chronicle. "It's important to me that young girls know that they can be anything they want to be, so they should dream big and never give up!"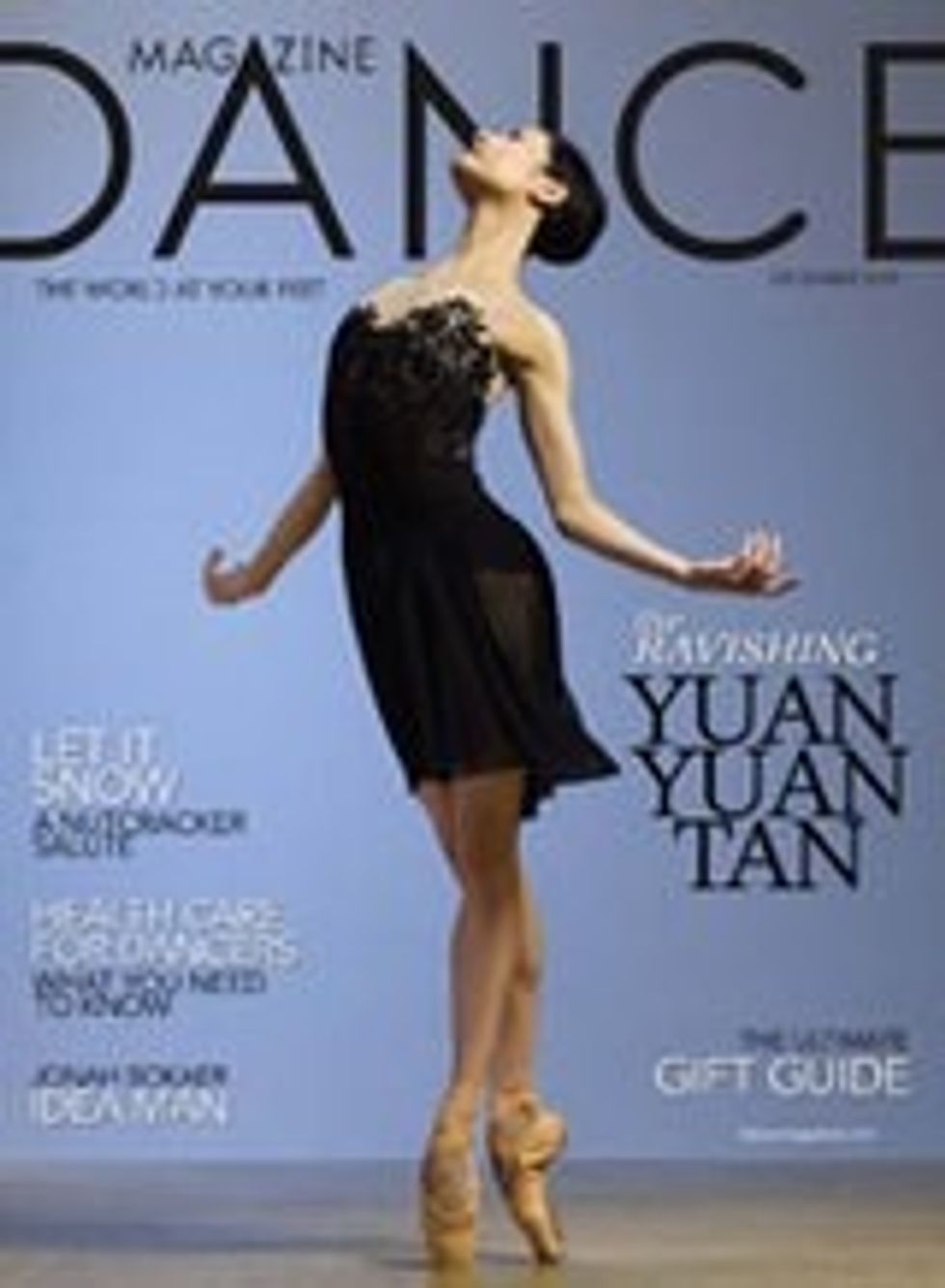 Other 2018 Sheroes include snowboarding phenom Chloe Kim, boxing champ Nicola Adams and Wonder Woman director Patty Jenkins. Mattel also announced an "Inspiring Women" collection, featuring Frida Kahlo, Amelia Earhart, and Katherine Johnson, the NASA pioneer who's story inspired the film Hidden Figures. The power trio is going into mass production and are available for pre-order now.
Sadly, the majority of Shero dolls are never produced for the public, except super popular role models like Misty Copeland. So unless Tan's White Swan Barbie gains enough momentum and popularity on social media, she'll remain a historic one-off.
Come through ballet fans! Use #MoreRoleModels and #YuanYuanBarbie to champion the Barbie version of one of the greatest ballerinas of our generation.
Fingers crossed for a modern dance Barbie next year—Martha? Isadora? Judith? Pina?
Rehearsal of Yvonne Rainer's Parts of Some Sextets. Photo by Paula Court, Courtesy Performa.
Yvonne Rainer's Parts of Some Sextets (AKA "the mattress dance") hasn't been revived since it premiered in 1965. Nor has Rainer had any wish to do it again, to ask performers to heave 10 mattresses around while carrying out 31 tasks that changed every 30 seconds. It was an unwieldy, difficult dance. (Even the title is unwieldy.) But Emily Coates, who has danced in Rainer's work for 20 years, became curious about this piece and was determined to see it again—and to dance in it. She will get her wish November 15–17, when the mattress dance will be performed as part of the Performa 19 Biennial.
Keep reading...
Show less
Ailey II artistic director Troy Powell teaching an Ailey Workshop at NYCDA. Courtesy NYCDA
Back in 2011 when Joe Lanteri first approached Katie Langan, chair of Marymount Manhattan College's dance department, about getting involved with New York City Dance Alliance, she was skeptical about the convention/competition world.
"But I was pleasantly surprised by the enormity of talent that was there," she says. "His goal was to start scholarship opportunities, and I said okay, I'm in."
Today, it's fair to say that Lanteri has far surpassed his goal of creating scholarship opportunities. But NYCDA has done so much more, bridging the gap between the convention world and the professional world by forging a wealth of partnerships with dance institutions from Marymount to The Ailey School to Complexions Contemporary Ballet and many more. There's a reason these companies and schools—some of whom otherwise may not see themselves as aligned with the convention/competition world—keep deepening their relationships with NYCDA.
Now, college scholarships are just one of many ways NYCDA has gone beyond the typical weekend-long convention experience and created life-changing opportunities for students. We rounded up some of the most notable ones:
Keep reading...
Show less
Left: Hurricane Harvey damage in Houston Ballet's Dance Lab; Courtesy Harlequin. Right: The Dance Lab pre-Harvey; Nic Lehoux, Courtesy Houston Ballet.
"The show must go on" may be a platitude we use to get through everything from costume malfunctions to stormy moods. But when it came to overcoming a literal hurricane, Houston Ballet was buoyed by this mantra to go from devastated to dancing in a matter of weeks—with the help of Harlequin Floors, Houston Ballet's longstanding partner who sprang into action to build new floors in record time.
Keep reading...
Show less