Become a Convention Assistant: 6 Ways to Show You're Ready
NYCDA assistant Jaclyn Tatro, Evolve Photo, Courtesy NYCDA
For a young dancer, a job as a convention assis­tant can be career-making. As you travel and demonstrate alongside your favorite teachers, you have the chance to show top choreographers you're hire-worthy, actively build professional skills, and gain access to classes and connections that are truly priceless. That's why conventions are looking for the cream of the crop to fill these coveted roles on the convention circuit.
Of course, some conventions only award assistantships as part of title wins. But there are other ways to land the job—if you have versatility, maturity, charisma and a good amount of patience.
---
1. Be a Quick Learner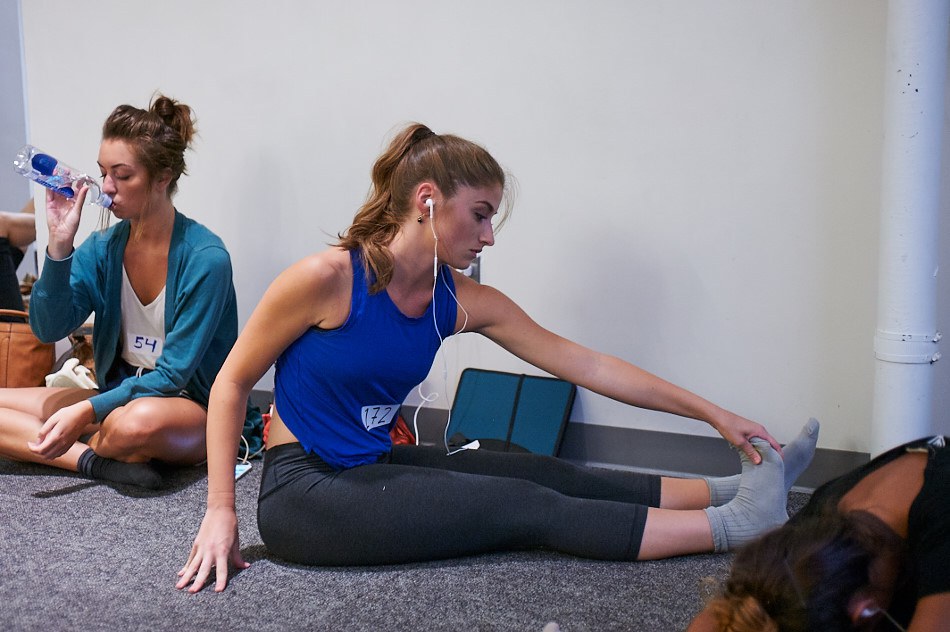 Photo by Jim Lafferty
Some events ask standout regional dancers to attend an assistants audition at Nationals. Auditions often ask you to pick up diverse choreography quickly, and may include in-class observations to assess your demeanor and professionalism. Be prepared to show you're a quick learner.
2. Show Off Your Stamina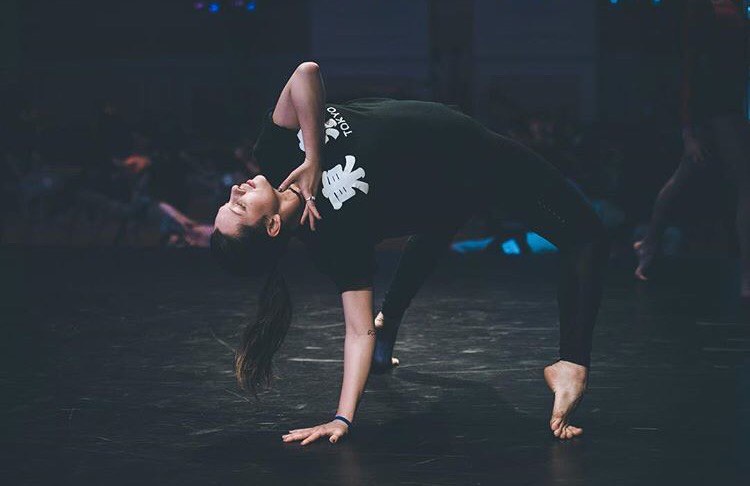 NUVO assistant Makenzie Dustman. Photo by Nick Serian, Courtesy NUVO
Whether you're hoping to work for one teacher or for a convention as a whole, treat the entire experience as a weekend-long audition, because faculty members are always watching. For convention-wide assistants, good technique across various styles is key, since you'll need to be able to assist multiple choreographers. Dancing full-out throughout long days—whether you're in ballet slippers or tap shoes—will show teachers that you have the stamina to lead warm-ups and demonstrate combinations when the pressure is on.
3. Connect on a Personal Level
Choreographer Kyle Hanagami, who's on faculty at Velocity Dance Convention, says personality and an ability to make choreography your own can be even more important than technique. "I choose all of my assistants from my classes—and they're all people I'd want to be friends with," he says. "I love dancers who are fearless, who want to be their best and who have charisma."
4. Demonstrate Your Maturity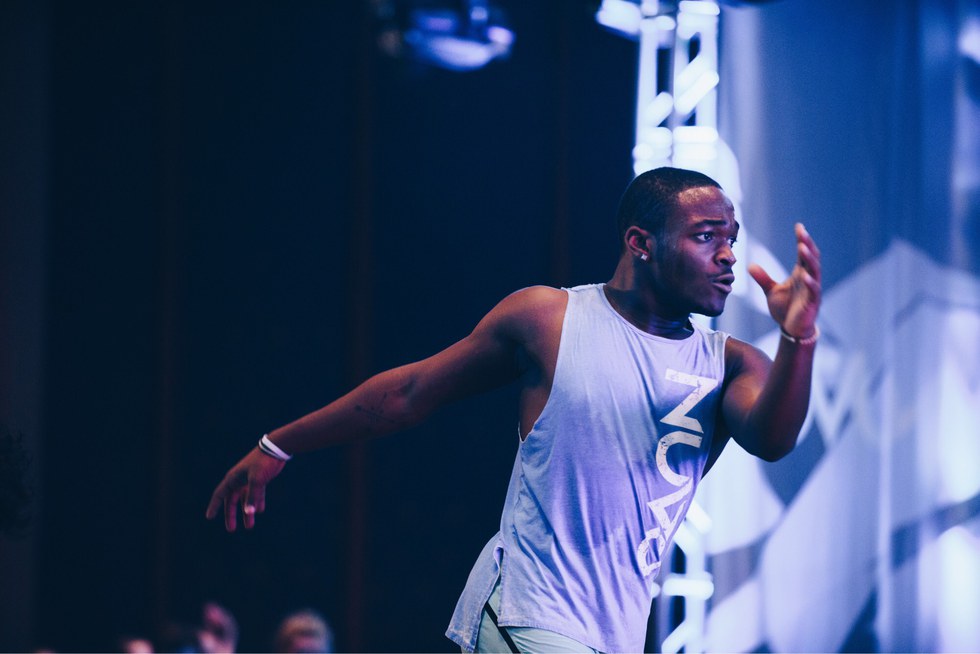 NUVO assistant Jay Jay Dixonby. Photo by Nick Serian, Courtesy NUVO
Keep in mind that being an assistant means more than just dancing. Assistants also have jobs such as helping out behind the scenes and interacting with studio owners, teachers, parents and students throughout the event. Therefore, being personable, mature and professional is a must. "Our assistants must be responsible and hard-working, because they're role models for the young dancers, and they're a reflection of the convention as a company," says NUVO director Ray Leeper. "We want dancers who are consistent—who show up early to call times with a positive attitude."
5. Offer To Help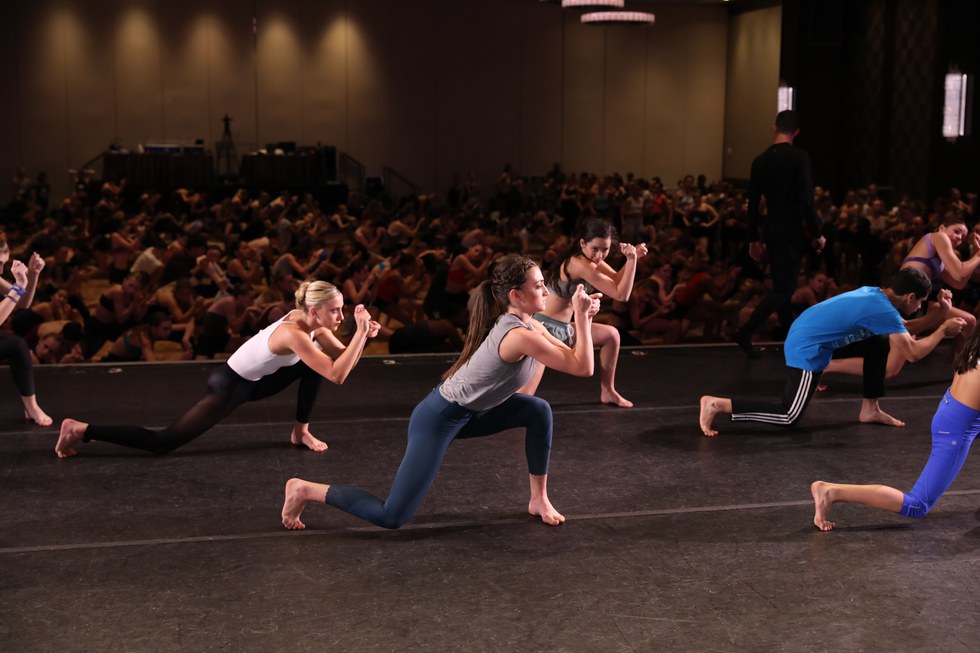 Evolve Photo, Courtesy NYCDA
If you're passionate about a specific teacher's choreography or teaching style, don't be afraid to stand at the front of the class, chat with the teacher afterward, and let them know that you're feeling a connection. "Offer your help instead of directly asking to be an assis­tant," Hanagami says. "Say something like, 'I really love your work, so if there's anything you need help with, please let me know.' "
6. Let Your Talent Speak For Itself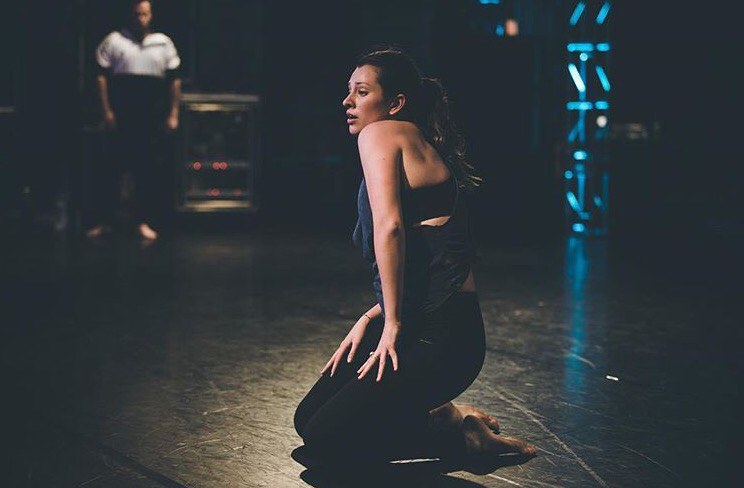 NUVO assistant Makenzie Dustman. Photo by Nick Serian, Courtesy NUVO
Ultimately, trusting the process and being the best version of yourself goes a long way. "There isn't anything wrong with letting a faculty member know you're interested in assist­ing, but most of these situations happen organically," Leeper says. "Try not to be pushy. Your talent, respect, positive attitude and consistency in classes will get you noticed."
Related Articles Around the Web
Irina Dvorovenko's latest role: Playing Elizaveta Grushinskaya in Grand Hotel at New York City Center. Photo by Joan Marcus, Courtesy New York City Center.
Whether playing a saucy soubrette or an imperious swan, Irina Dvorovenko was always a formidable presence on the American Ballet Theatre stage. Since her 2013 retirement at 39, after 16 seasons, she's been bringing that intensity to an acting career in roles ranging from, well, Russian ballerinas to the Soviet-era newcomer she plays in the FX spy series "The Americans."
We caught up with her after tech rehearsal for the Encores! presentation of the musical Grand Hotel, directed and choreographed by Josh Rhodes and running March 21–25 at New York City Center. It's another tempestuous ballerina role for Dvorovenko—Elizaveta Grushinskaya, on her seventh farewell tour, resentfully checks into the Berlin hostelry of the title with her entourage, only to fall for a handsome young baron and sing "Bonjour, Amour."
Keep reading...
Show less
Photos via Instagram
When Andrew Montgomery first saw the Las Vegas hit Le Rêve - The Dream 10 years ago, he knew he had to be a part of the show one day. Eight years later, he auditioned, and made it to the last round of cuts. On his way home, still waiting to hear whether he'd been cast, he was in a motorcycle accident that ended up costing him half his leg.
But Montgomery's story doesn't end the way you might think. Today, he's a cast member of Le Rêve, where he does acrobatics and aerial work, swims (yes, the show takes places in and around a large pool) and dances, all with his prosthetic leg.
Keep reading...
Show less
When you spend as much time on the road as The Royal Ballet's Steven McRae, getting access to a proper gym can be a hassle. To stay fit, the Australian-born principal turns to calisthenics—the old-school art of developing aerobic ability and strength with little to no equipment.
"It's basically just using your own body weight," McRae explains. "In terms of partnering, I'm not going to dance with a ballerina who is bigger than me, so if I can sustain my own body weight, then in my head I should be fine."
Keep reading...
Show less
What Dancers Eat
Mar. 09, 2018 09:15AM EST
Pizza can be an excellent recovery meal after a hard day of class and rehearsal. Photo by Thinkstock
Raise your hand if you've ever walked out of the studio with just one thought on your mind: a big, juicy cheeseburger. But raise your other hand if instead of getting that burger, you opted for a hearty salad or stir-fry.
While dancers need to fuel their bodies with nutrient-dense meals and snacks, plenty of foods get an unfair bad rap. "The diet culture in this country vilifies various food groups as being bad while championing others as good," says Kelly Hogan, MS, RD, CDN, clinical nutrition and wellness manager at the Dubin Breast Center at Mount Sinai Hospital in New York City. "But black-and-white thinking like that has no place when it comes to food."
Some foods have less nutrition than others, admits Hogan, but if you're eating what you crave and honoring your hunger and fullness cues, she says you'll probably get the variety of nutrients your body needs. Here are seven foods that can have a place on your plate—guilt-free.
Keep reading...
Show less
Cover Story
Mar. 19, 2018 09:15AM EST
Jayme Thornton
Camille A. Brown is on an impressive streak: In October, the Ford Foundation named her an Art of Change fellow. In November, she won an AUDELCO ("Viv") Award for her choreography in the musical Bella: An American Tall Tale. On December 1, her Camille A. Brown & Dancers made its debut at the Kennedy Center, and two days later she was back in New York City to see her choreography in the opening of Broadway's Once on This Island. Weeks later, it was announced that she was choreographing NBC's live television musical Jesus Christ Superstar Live in Concert, to air on April 1.
An extraordinarily private person, few knew that during this time Brown was in the midst of a health crisis. It started with an upset stomach while performing with her company on tour last summer.
"I was drinking ginger ale, thinking that I would feel better," she says. Finally, the pain became so acute that she went to the emergency room in Mississippi. Her appendix had burst. "Until then, I didn't know it was serious," she says. "I'm a dancer—aches and pains don't keep you from work."
Keep reading...
Show less
Breaking Stereotypes
Mar. 21, 2018 09:34AM EST
Ballez class staples include no mirrors and barres arranged in a circle. Photo by Elyssa Goodman, Courtesy Pyle
A flock of polyamorous princes, a chorus of queer dying swans, a dominatrix witch: These are a few of the characters that populate the works of Katy Pyle, who, with her Brooklyn-based company Ballez, has been uprooting ballet's gender conventions since 2011.
Historically, ballet has not allowed for the expression of lesbian, transgender or gender-nonconforming identities. With Ballez, Pyle is reinventing the classical canon on more inclusive terms. Her work stems from a deep love of ballet and, at the same time, a frustration with its limits on acceptable body types and on the stories it traditionally tells.
Keep reading...
Show less


Get Dance Magazine in your inbox