How Becoming a Mother Changed Lindsi Dec's Dancing
Lindsay Thomas for Pointe
Lindsi Dec is one of the pillars of Pacific Northwest Ballet: From Balanchine to Wheeldon, her mastery of principal roles brings a dynamic spark, strength and expansive spirit to the stage. Last year in January, Dec took on the biggest role of her life when she and husband Karel Cruz (also a principal with PNB) welcomed their son, Koan Dec Cruz.
Now back on stage and rehearsing for PNB's first rep of the season, Dec spoke with Dance Magazine about the powerful ways that becoming a mother has influenced her dancing.
---
What it was like to end maternity leave:
"I came back in mid-July last year, and then I had to deal with the guilt about leaving him. Sometimes I still do. We had moved to Bothell, so it was an hour each way, but I was coming home twice a day to see him. If we had a break between rehearsals, I was driving home."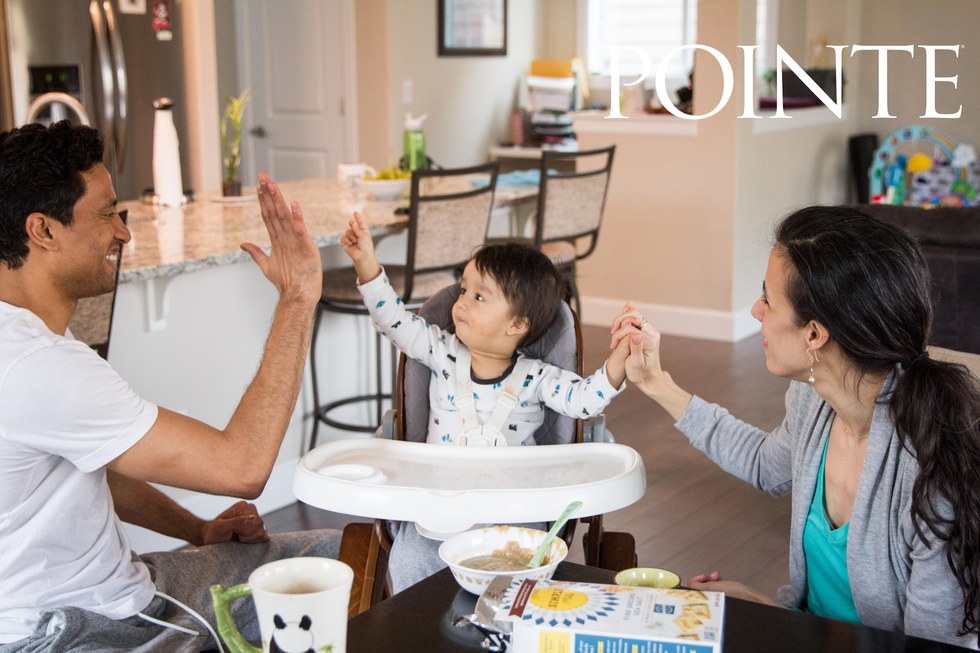 Lindsay Thomas for Pointe
On breaking her foot just four months after returning:
"I was in shock. I came back very strong, working with my trainer, and doing Pilates. But everything happens for a reason, and I got to spend another three months at home with the baby."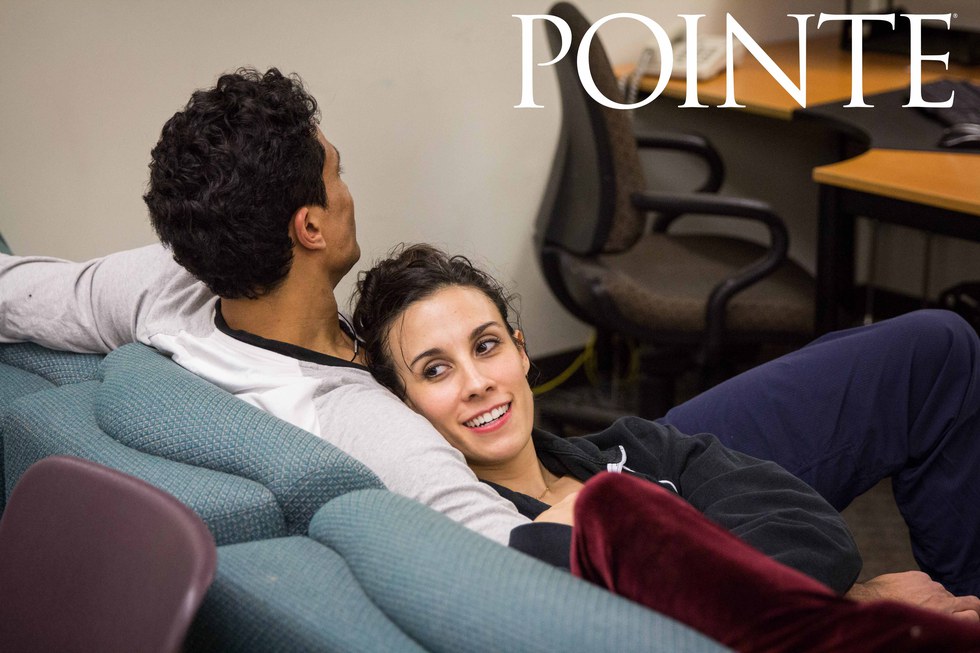 Lindsay Thomas for Pointe
On dealing with sleepless nights while dancing:
"It was really very hard. I was nursing for a year, so no caffeine. But once you start exercising and the endorphins kick in, you get that extra boost, and you just do it. You just keep going."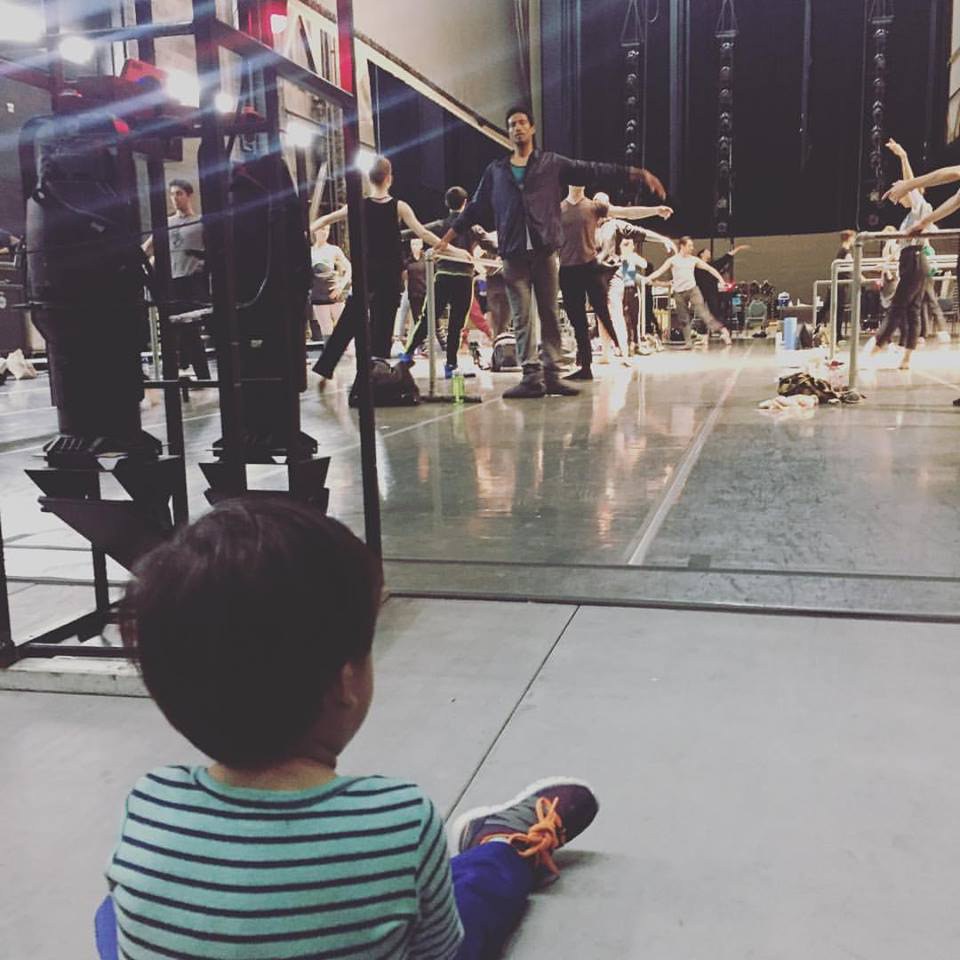 Dec says: "Loved sharing our backstage/theatre life with our sweet babe…especially with our talented PNB family, who gives him so much. So blessed to be able to share our passion with our son."
Her favorite part of having Koan:
"Just being a mom. Before, I thought that God put me on this earth to share dance with people. Now, I know I was put on earth to be his mom. And it's amazing."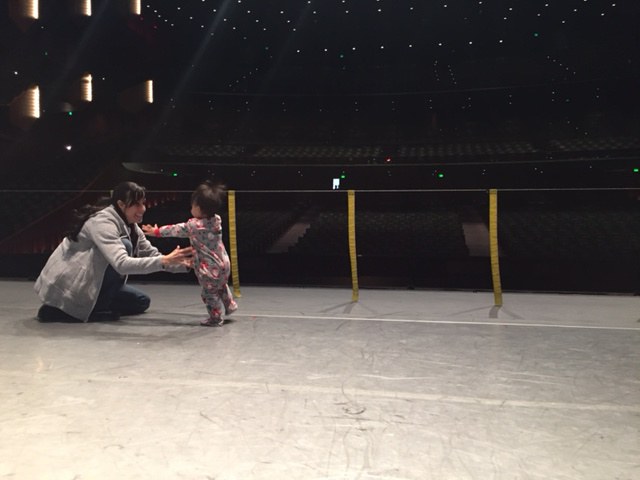 Photo courtesy Dec
How motherhood has changed her approach on stage:
"Before, I had a lot of pressure on myself to be perfect, to nail the turns, to do everything perfectly. I had the baby and came back, and I wasn't sure how I would feel. My mind was on my baby. But I was surprised because I felt so much more free. For those 20 minutes on stage, I don't have to worry about keeping a human alive. Before I would get nervous about a role, now I'm like, you had a baby! Nothing will ever be as hard as that. I had fun before, dancing. But there is a different level of fun with dancing now."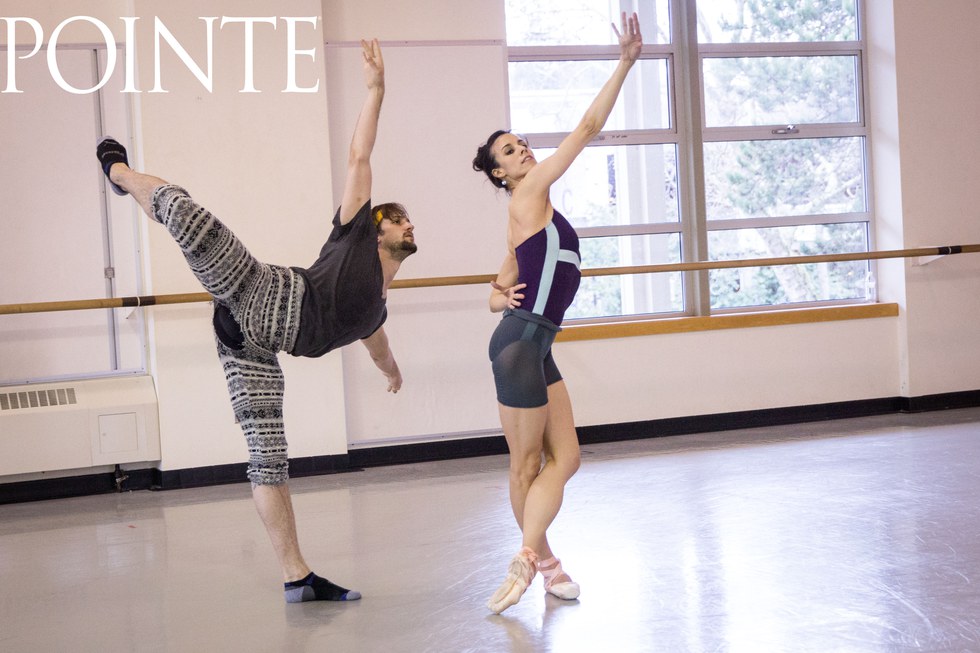 Lindsay Thomas for Pointe
Her advice for other dancers who want children:
"You can have it all! It is possible to have these other paths. You are resilient. It's possible and it's worth it."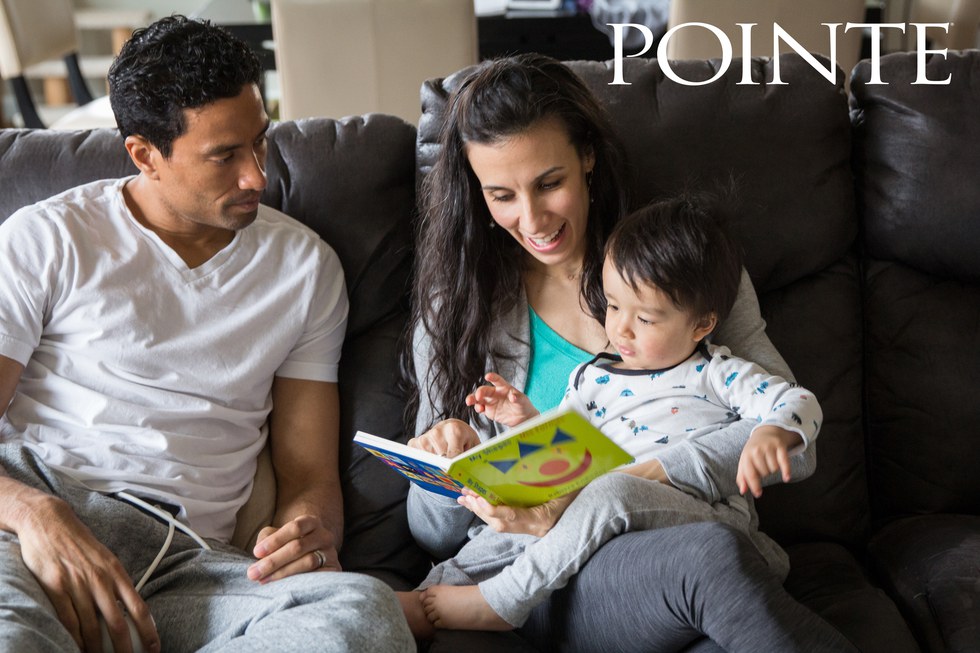 Lindsay Thomas for Pointe
Cover Story
Mar. 19, 2018 09:15AM EST
Jayme Thornton
Camille A. Brown is on an impressive streak: In October, the Ford Foundation named her an Art of Change fellow. In November, she won an AUDELCO ("Viv") Award for her choreography in the musical Bella: An American Tall Tale. On December 1, her Camille A. Brown & Dancers made its debut at the Kennedy Center, and two days later she was back in New York City to see her choreography in the opening of Broadway's Once on This Island. Weeks later, it was announced that she was choreographing NBC's live television musical Jesus Christ Superstar Live in Concert, to air on April 1.
An extraordinarily private person, few knew that during this time Brown was in the midst of a health crisis. It started with an upset stomach while performing with her company on tour last summer.
"I was drinking ginger ale, thinking that I would feel better," she says. Finally, the pain became so acute that she went to the emergency room in Mississippi. Her appendix had burst. "Until then, I didn't know it was serious," she says. "I'm a dancer—aches and pains don't keep you from work."
Keep reading...
Show less
Take your self-massage to the next level. Photo of TheraGun G2PRO via
Amazon
The latest fitness fad has us literally buzzing. Vibrating tools—and exercise classes—promise added benefits to your typical workout and recovery routine, and they're only growing more popular.
Warning: These good vibrations don't come cheap.
Keep reading...
Show less
Rant & Rave
Mar. 08, 2018 04:18PM EST
Is this the turning point when we'll finally see an end to dancer mistreatment? Photo by Gez Xavier Mansfield/Unsplash
Last week in a piece I wrote about the drama at English National Ballet, I pointed out that many of the accusations against artistic director Tamara Rojo—screaming at dancers, giving them the silent treatment, taking away roles without explanation—were, unfortunately, pretty standard practice in the ballet world:
If it's a conversation we're going to have, we can't only point the finger at ENB.
The line provoked a pretty strong response. Professional dancers, students and administrators reached out to me, making it clear that it's a conversation they want to have. Several shared their personal stories of experiencing abusive behavior.
Christopher Hampson, artistic director of the Scottish Ballet, wrote his thoughts about the issue on his company's website on Monday:
Keep reading...
Show less
Dancer Voices
Mar. 13, 2018 09:15AM EST
Emily Ramirez as "Meg Giry" in The Phantom of the Opera. Photo by Matthew Murphy.
I always knew my ballet career would eventually end. It was implied from the very start that at some point I would be too old and decrepit to take morning ballet class, followed by six hours of intense rehearsals.
What I never imagined was that I would experience a time when I couldn't walk at all.
In rehearsal for Nutcracker in 2013, I slipped while pushing off for a fouetté sauté, instantly rupturing the ACL in my right knee. In that moment my dance life flashed before my eyes.
Keep reading...
Show less
Losing a dance company can be like losing part of your family. Photo by Thinkstock.
My life is in complete chaos since my dance company disbanded. I have a day job, so money isn't the issue. It's the loss of my world that stings the most. What can I do?

—Lost Career, Washington, DC
Keep reading...
Show less
Dance Theatre of Harlem performing Dougla. Photo by Matha Swope, courtesy DTH.
Dance Theatre of Harlem is busy preparing for the company's Vision Gala on April 4. The works on the program, which takes place on the 50th anniversary of the assassination of Dr. Martin Luther King Jr., reflect on the legacy of Dr. King and his impact on company founder Arthur Mitchell. Among them is the much-anticipated revival of legendary choreographer Geoffrey Holder's Dougla, which will include live music and dancers from Collage Dance Collective.
We stepped into the studio with Holder's wife Carmen de Lavallade and son Leo Holder to hear what it feels like to keep Holder's legacy alive and what de Lavallade thinks of the recent rise in kids standing up against the government—as she did not too long ago.
Keep reading...
Show less


Get Dance Magazine in your inbox