Last week, we highlighted the deliberately, hysterically bad @biscuitballerina Instagram account, created by a then-mysterious dancer with a great sense of humor. This week, the artist behind @biscuitballerina—who turns out to be Royal Ballet of Flanders corps member Shelby Williams—got in touch with us to set the record straight about the intentions of those LOL-worthy posts.
Her photos and videos, with their exaggeratedly cringe-worthy technical flaws, are NOT meant to mock amateur dancers. Instead, Williams is actually hoping the account will help all dancers move past their shortcomings and accept themselves and their dancing.
Keep reading...
Show less
Quinn Wharton
Everyone knows that training is the cornerstone of a successful career in dance. But as a dance educator, I also take comfort in the fact that high-quality dance training helps shape students into genuinely good people (in addition to creating future artists, which is a wonderful goal in itself.) These are the lessons dance teaches that help make students into better humans:
Improvement Takes Commitment Over Time
In my tap courses at Cal State University, sometimes students are shocked when they can't learn something quickly. In today's world, we're used to getting fast results. You need an answer—Google it. You need to talk to someone—text them. The cooking channel wants your dinner to be easy, the physical trainer wants your workout to be five minutes, Rosetta Stone can have you speaking Mandarin in an hour.
Keep reading...
Show less
Emily Schoen and Houcem Bouakroucha, Photo by TuniStudio
Again and again, dance teaches me that when the filters fall away between people—when the boundaries of geography, religion and politics soften—the beginning and end of our relationships is always human.
In March, I traveled with Keigwin + Company to Cote D'Ivoire, Ethiopia and Tunisia, on a tour sponsored by the US State Department and facilitated by DanceMotion USA/Brooklyn Academy of Music. Our mission was cultural diplomacy: Simply, to share ourselves with diverse communities, to promote common understanding and friendships.
Our last stop was Tunisia. Until that point, we had mostly been learning varieties of traditional African dance, and sharing American modern dance. But Tunisia was different. The dancers already had a solid grasp of contemporary movement invention. Though we didn't speak the same language, we could make movement vocabulary with surprising ease. Everything about our backgrounds was different, but there was this special intersection through dance that seemed to present an open door to collaboration.
Keep reading...
Show less
News
Nov. 15, 2017 04:45PM EST
Photo by Todd Rosenberg, Courtesy Joffrey Ballet.
Christopher Wheeldon's new Nutcracker for the Joffrey Ballet was huge news when it premiered last winter. The choreographer shifted the setting from the home of a well-off German family to the Chicago world's fair, making the hero the young daughter of a working-class, Polish immigrant sculptress. This month, WTTW Chicago, the city's public broadcasting station, will premiere Making a New American Nutcracker, a new documentary showing how Wheeldon and his high-profile collaborators made the magic happen. Premieres on WTTW11 and wttw.com/watch on Nov. 16 before appearing on public television stations across the country. Check your local listings.
Chicago's Auditorium Theater
For most dancers, walking into the theater elicits a familiar emotion that's somewhere between the reverence of stepping into a chapel and the comfort of coming home. But each venue has its own aura, and can offer that something special that takes your performance to a new level. Six dancers share which theaters have transported them the most.
GLENN ALLEN SIMS
Alvin Ailey American Dance Theater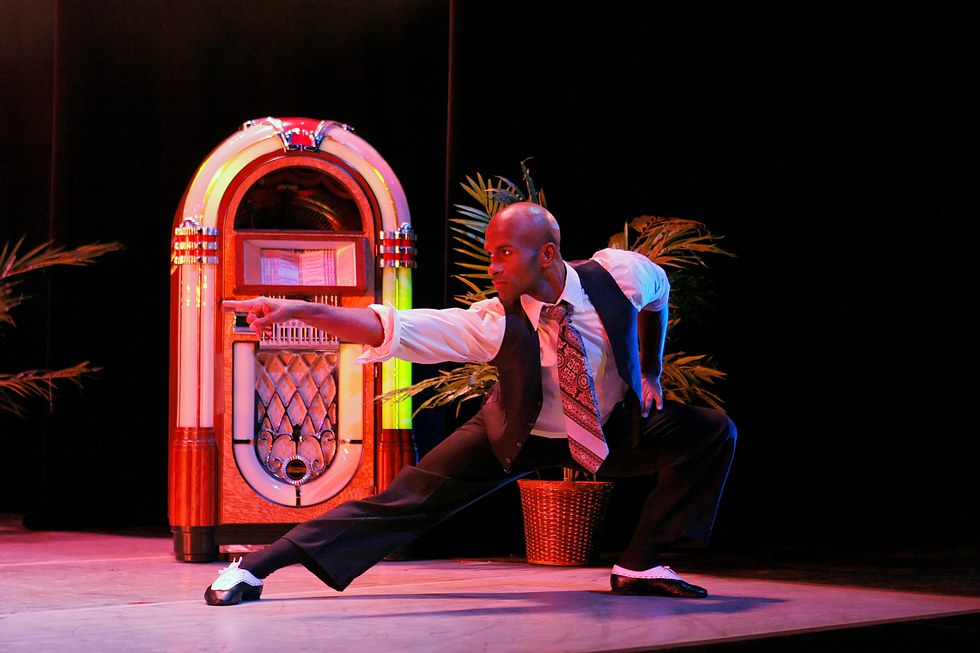 Glenn Allen Sims in Alvin Ailey's Masekela Langage. Photo by Paul Kolnik, courtesy AAADT
Favorite theater: Teatro Real in Madrid, Spain

Royal details: "The theater is gorgeous and ornate, with deep red upholstery and gold trim. There is a huge royal box in the center, which takes you back to when kings and queens were watching performances there."
Impressive facilities: Even the dressing rooms are a sight to see: Amenities for the dancers include large, carpeted rooms, and towel service.
Keep reading...
Show less
Career
Nov. 15, 2017 12:36PM EST
The business side of dance can often fall second to the art. Contracts, which usually appear after you've done the hard work of securing a job, can seem like an inconsequential afterthought. You might decide to simply sign without reading the terms—or be understandably confused by all the legalese.
Ultimately, though, contracts can play an important part in setting the expectations for your job. A basic understanding of the legal terms you might see can go a long way in making sure that signing is a positive step toward growing your career.
Keep reading...
Show less