A Mother's Mountain of Pointe Shoes Shows What It Takes to Become a Professional Dancer
New Miami City Ballet corps member Itzkan Barbosa and her mother Miriam Barbosa pose atop a mountain of Itzkan's pointe shoes. Alexander Iziliaev, courtesy Miriam Barbosa.
On the morning of May 1, Miriam Barbosa posted a photo of her daughter, Itzkan, on Facebook. The image itself is striking—Itzkan stands smiling on pointe in front of Miami City Ballet, where she has spent the last year as a pre-professional student, perched atop a mountain of old pointe shoes of all different sizes.
But it's the story behind the picture that's inspired so many people to comment their congratulations and appreciation.
The photo contains every single one of Itzkan's pointe shoes, from her very first pair up until the moment she got her first professional contract as a corps member with MCB last month. The image not only calls attention to the hard work and dedication necessary for young dancers to achieve their dreams, but to the sacrifices parents make to help them get there.
---
A professional dancer and teacher herself, Barbosa moved to the U.S. from Brazil to dance with Martha Graham Dance Company until her daughter was born, then took a teaching job at the University of South Carolina.
While her mom was at work, Itzkan took children's classes at the university's conservatory, and later began training at the Center for Dance Education. She put on her first pair of pointe shoes at age eight, the same year Barbosa was getting her own dance company, Miriam Barbosa Dance, off the ground (it was then called South Carolina Contemporary Dance Company).
As a single mom, Barbosa was already working multiple jobs to make ends meet—running her company, performing, teaching Gyrotonic and Gyrokinesis classes—and she knew the cost of pointe shoes would be a considerable addition to the bills.
When she asked Itzkan why she danced, the 8-year-old replied, "Mom, why do you breathe?"
"For her it was just part of her, there is no why," Barbosa says. "I know what it takes when that's what you really want. My parents were not as supportive of my dance career, so when I realized that she had the talent and the willingness, I was like okay, we'll do whatever it takes." Still, she wanted Itzkan to understand the amount of money, dedication and sacrifice that went into her dream career, and so she promised to save every pair of shoes until Itzkan earned her first contract.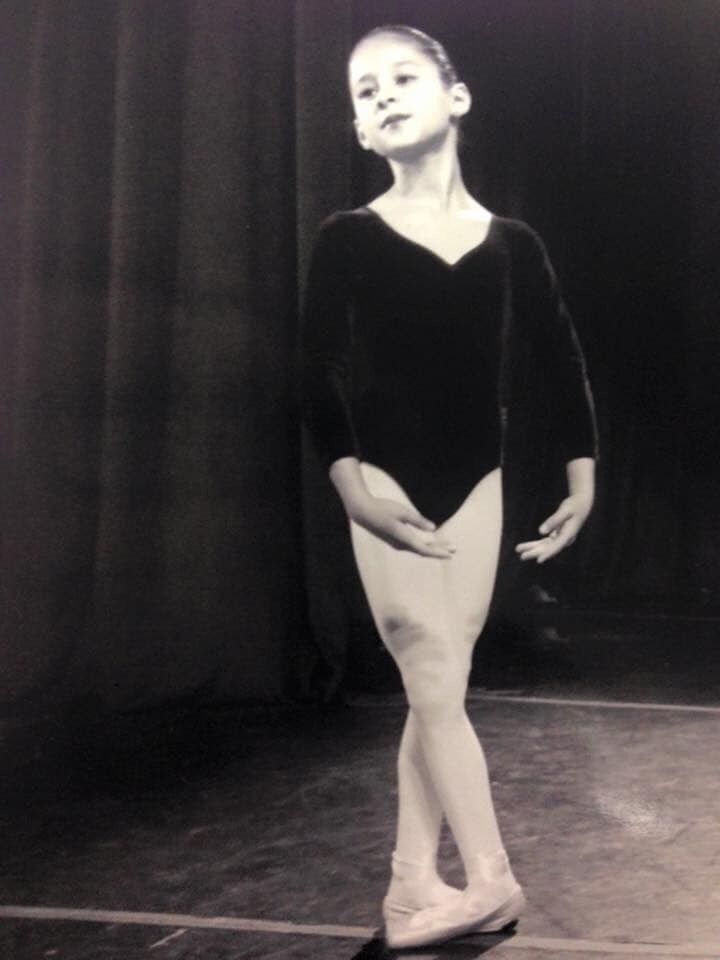 Itzkan Barbosa in her first pair of pointe shoes. Courtesy Miriam Barbosa.
Barbosa stored shoes in South Carolina, and then in their small New York apartment when Itzkan was accepted to study at Ballet Academy East. Barbosa transferred her work to New York, and sometimes took jobs overseas teaching intensives, because they paid more. She often wondered if saving the shoes was crazy, but she stuck with it.
When Itzkan got her contract from MCB last month, "I called her and I said, 'Guess what? It's time for the shoe mountain,' " says Barbosa.
She gathered all the shoes from New York, flew to South Carolina to collect the ones she'd left in storage there, and rented a truck to drive with all of them to Miami. The completed mountain had over 200 pairs of pointe shoes, representing more than $20,000.
After the photos were taken, all the shoes were recycled except for the first tiny pair, which Itzkan kept for good luck.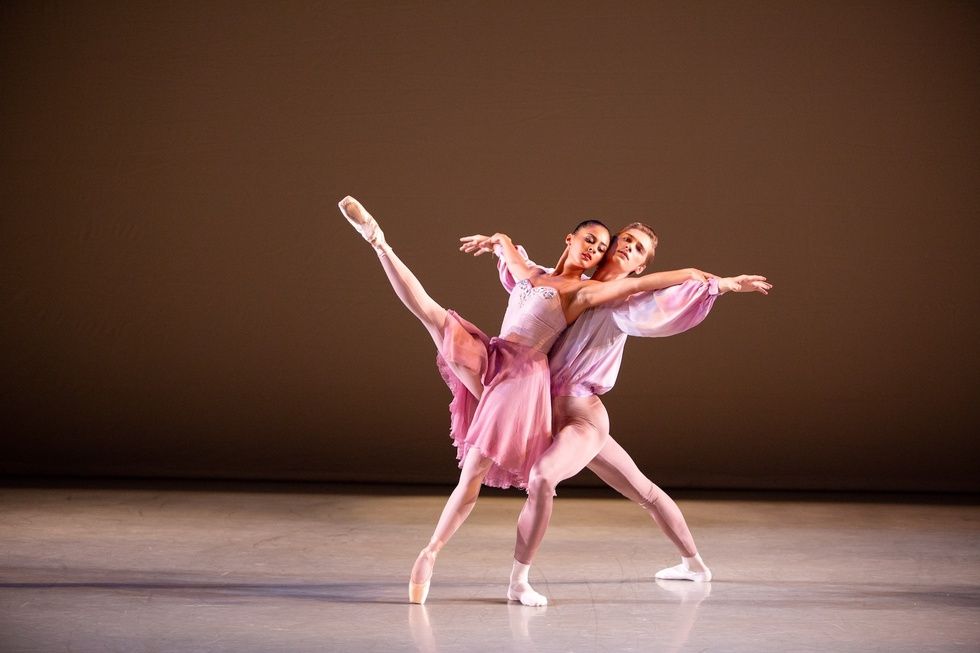 Itzkan Barbosa and Cameron Catazaro at a Miami City Ballet School performance. Alexander Iziliaev, courtesy Miriam Barbosa.
The response to her Facebook post has been "beautiful," Barbosa says. "I had a lot of mothers who reached out to me and people who cried when they read the story." Barbosa's mountain of "broken, sweaty" shoes is a visual tribute to the sheer amount of work, sacrifice and dollars it takes to build a professional dancer. It's also an act of love from mother to daughter, and a testament to Barbosa's love for the art of dance itself.
"Sometimes the audience has absolutely no idea of what it takes for those dancers to be on that stage, how many rehearsal hours they have to put into it, how hard it is financially both on the parents and themselves," she says. "I'd like for people to recognize dance as an art form and that it's not easy—it does take a lot of shoes, a lot of sweat, and lots and lots of hours of work."
News
Jul. 15, 2019 12:30PM EST
Courtesy Ritzel
Capezio, Bloch, So Dança, Gaynor Minden.
At the top of the line, dancers have plenty of quality footwear options to choose from, and in most metropolitan areas, stores to go try them on. But for many of North America's most economically disadvantaged dance students, there has often been just one option for purchasing footwear in person: Payless ShoeSource.
Keep reading...
Show less
Jayme Thornton
When Sonya Tayeh saw Moulin Rouge! for the first time, on opening night at a movie theater in Detroit, she remembers not only being inspired by the story, but noticing the way it was filmed.
"What struck me the most was the pace, and the erratic feeling it had," she says. The camera's quick shifts and angles reminded her of bodies in motion. "I was like, 'What is this movie? This is so insane and marvelous and excessive,' " she says. "And excessive is I think how I approach dance. I enjoy the challenge of swiftness, and the pushing of the body. I love piling on a lot of vocabulary and seeing what comes out."
Keep reading...
Show less
Robbie Fairchild in a still from In This Life, directed by Bat-Sheva Guez. Photo courtesy Michelle Tabnick PR
Back when Robbie Fairchild graced the cover of the May 2018 issue of Dance Magazine, he mentioned an idea for a short dance film he was toying around with. That idea has now come to fruition: In This Life, starring Fairchild and directed by dance filmmaker Bat-Sheva Guez, is being screened at this year's Dance on Camera Festival.
While the film itself covers heavy material—specifically, how we deal with grief and loss—the making of it was anything but: "It was really weird to have so much fun filming a piece about grief!" Fairchild laughs. We caught up with him, Guez and Christopher Wheeldon (one of In This Life's five choreographers) to find out what went into creating the 11-minute short film.
Keep reading...
Show less
Terry Notary in a movement capture suit during the filming of Rise of the Planet of the Apes. Photo by Sigtor Kildal, Courtesy Notary
When Hollywood needs to build a fantasy world populated with extraordinary creatures, they call Terry Notary.
The former gymnast and circus performer got his start in film in 2000 when Ron Howard asked him to teach the actors how to move like Whos for How the Grinch Stole Christmas. Notary has since served as a movement choreographer, stunt coordinator and performer via motion capture technology for everything from the Planet of the Apes series to The Hobbit trilogy, Avatar, Avengers: Endgame and this summer's The Lion King.
Since opening the Industry Dance Academy with his wife, Rhonda, and partners Maia and Richard Suckle, Notary also offers movement workshops for actors in Los Angeles.
Keep reading...
Show less