News
Sep. 22, 2018 09:17AM EST
Compagnie Hervé KOUBI will perform Barbarian Nights at Fall for Dance. Photo by Pierangela Flisi, Courtesy New York City Center
As the fall performance season kicks into high gear, we've been cramming as much excellent dance on our calendars as possible. But if you're feeling overwhelmed by all the options, we've got you covered: From rare U.S. appearances by one of our 2018 "25 to Watch" to an autumn mainstay for New Yorkers, Romeo and Juliet to The Handmaid's Tale, here's what caught our eye.

Keep reading...
Show less
Arthur Mitchell encourages Mister Rogers to try some basic ballet positions. A screenshot from episode 1574.
The late pioneering dancer Arthur Mitchell was an icon in the dance world—as well as a touchstone in popular culture. Not only did he break boundaries at New York City Ballet, where he performed under Balanchine as a black male principal, but he also went on to co-found Dance Theatre of Harlem. But his international acclaim wasn't limited to the stage: Mitchell and DTH were featured in a special 1987 episode of of "Mister Rogers Neighborhood," bringing ballet into living rooms across America.
Keep reading...
Show less
A panel at Youth America Grand Prix. Photo by Rachel Papo for Pointe
At competitions, the people who are scoring you can be the biggest industry leaders in the room. But is there a way to network with them with these judges? Three top competition judges share their advice on how to do it in the most strategic way—and the pet peeves that turn them off.
Mandy Moore—The Dance Awards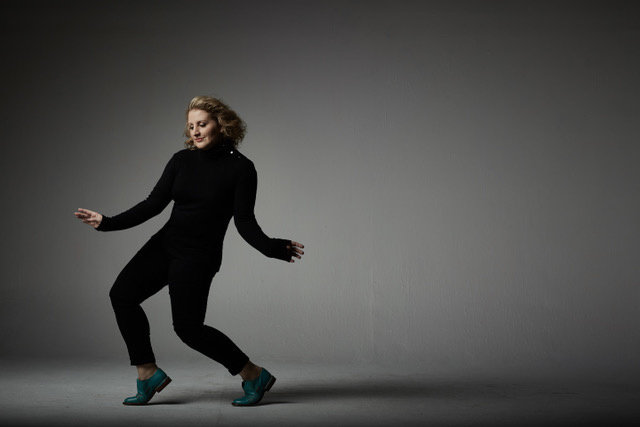 Don't be afraid to be forward, suggests Moore. Photo by Lee Cherry, courtesy Moore
"When you talk to a judge, never ask, 'I did my solo to this song—what did you think?' Putting a judge on the spot can be awkward, and will do a disservice to your greeting. Introduce yourself and say thanks. If you have more questions than I can answer in a quick conversation, you can always ask how you can contact me. I tend to remember dancers who are forward in a professional, mature way."
Monique Meunier—Youth America Grand Prix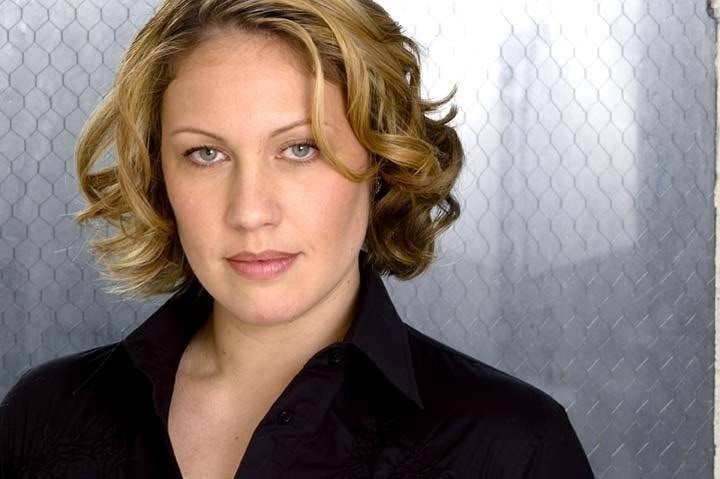 Don't bring your parent with you, warns Meunier. Photo courtesy Meunier
"If you've just taken class with one of the judges, ask for constructive criticism or for clarification on a correction. You can also ask us for career or training advice: 'I'm applying to universities; can you tell me about the program where you teach?' One pet peeve of mine is older dancers who come up to me with their parents or teachers. As a teen, you should be able to speak for yourself."
Chloe Arnold—New York City Dance Alliance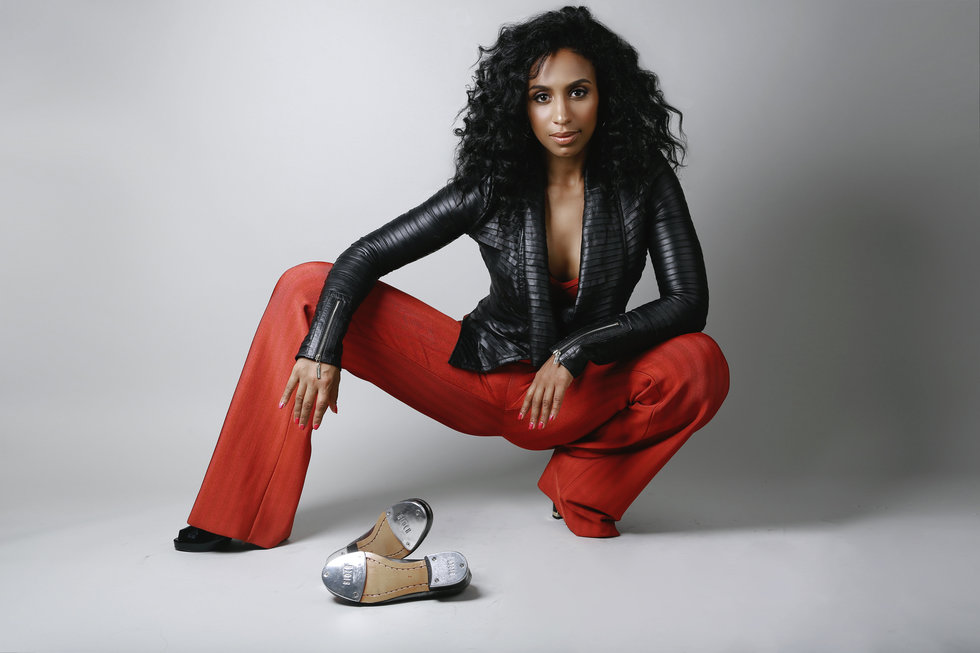 Ask an informed question, suggests Arnold. Photo by Lee Gumbs, courtesy Sillar Management
"If you get a chance to take class with your judges, prioritize your training. Class is where mentor bonds are built, and after class tends to be the best time to network. One thing that will make an artist take notice is when you ask an informed question that shows you've been paying attention to their career and their work."
News
Sep. 20, 2018 09:11AM EST
Keone and Mari Madrid. Photo by Carlo Aranda, Courtesy Matt Ross Public Relations
Keone and Mari Madrid are hardly strangers to the spotlight. Together, the powerhouse partners have performed in a Justin Bieber music video and on "The Ellen DeGeneres Show," and have choreographed for "So You Think You Can Dance." With around 250,000 subscribers, you could say Keone and Mari are "YouTube famous," but, thanks in part to a successful stint on NBC's "World of Dance" last year, they've become much more than that. Case in point: They're currently co-creating, choreographing and starring in their first full-length production, Beyond Babel. The immersive show will debut in San Diego this month; Keone and Mari hope to eventually take it on tour.
Keep reading...
Show less
Arthur Mitchell and Diana Adams in George Balanchine's Agon. Photo courtesy DM Archives
Former New York City Ballet principal dancer and Dance Theatre of Harlem founder Arthur Mitchell passed away today in a Manhattan hospital. He was 84 years old.
Mitchell originated the role of Puck in Balanchine's A Midsummer Night's Dream. Photo by Oleaga Photography, Courtesy DM Archives
As a leading dancer with NYCB in the 1950s and '60s, Mitchell became indelibly associated with two roles created on him by George Balanchine: the central pas de deux in Agon (1957) and Puck in A Midsummer Night's Dream (1962). Mitchell's performance of the athletic, entwining Agon pas de deux with Diana Adams—a white woman—caused a major stir during a moment in which America was rife with racial tension.
Keep reading...
Show less
Whole-body cryotherapy rapidly drops the skin temperature to speed up recovery. Photo courtesy CryoUSA
Dancers are known for going to great lengths to prepare their bodies to perform at their best. But the latest recovery trend that dancers—and star athletes from Kobe Bryant to Floyd Mayweather Jr.—are using is perhaps the most extreme treatment yet.
Whole-body cryotherapy (as opposed to other forms of cryotherapy, such as an ice bath or an ice pack) is said to significantly speed up recovery time by immersing the body in a chamber of very cold air. Once only available in fancy professional sports locker rooms, there are now over 700 whole-body cryotherapy locations across the country.
Keep reading...
Show less
Get Dance Magazine in your inbox
News
Sep. 19, 2018 09:42AM EST
David Hallberg and Gillian Murphy in Swan Lake. Photo by Gene Schiavone, courtesy ABT
Tucked into a recent article in The New York Times about an upcoming schedule-change at the Metropolitan Opera, was a small bombshell: To accommodate the opera's plans, American Ballet Theatre, with whom it shares the house, will "reduce its Met season to five weeks from the current eight" starting in 2021. The news was dropped casually, practically as an aside.
Maybe it shouldn't come as such a surprise. No regular ABT attendee can have failed to notice that, in recent seasons, there have been performances that were significantly under-sold. This happened even in the case of enduringly popular works like Giselle. Only Misty Copeland or the occasional visitor—Natalia Osipova, say—can fill that cavernous, almost 4,000-seat monolith.
(To be fair, the opera has the same problem; in May of 2017 it was reported to have attained only 67% of potential box office receipts.)
Keep reading...
Show less
Staring down the audience can be a powerful choice when appropriate. Photo by Soho Images, "Nebula" choreographed by Maria Konrad courtesy Next Generation Dance
The most compelling dancers don't just have amazing technique. They also use their focus to draw in the audience and make their performance captivating. Be more confident and engaging onstage by avoiding these mistakes:
Keep reading...
Show less
Being an introvert doesn't mean you can't shine in the spotlight. Photo by Saksham Gangwar/Unsplash
Most people assume that for dancers to be successful, they have to be extroverts who feed off of constant attention. They figure that introverts don't enjoy being in the spotlight.
But don't let anyone tell you that just because you're introverted, you can't have a career in dance.
According to the Myers & Briggs Foundation, the only real difference between introverts and extroverts is where they get their energy. Extroverts are energized by social interaction and drained by time spent alone, while introverts experience the opposite.
Keep reading...
Show less
Popular
Jun. 13, 2018 01:15PM EST
Screenshot via YouTube
Ukrainian ballet dancer Sergei Polunin doesn't appear to have completely shed his bad-boy skin. A new video from Rankin Hunger Magazine, "Sergei x Rankin," shows us what happens when Polunin is given total freedom to explore his tendency for raw, emotional movement. Paired with British photographer Rankin, the duo creates a captivating video that explores our primal need for unrestrained expression set to an alternative rock soundtrack by Husky Loops.
Keep reading...
Show less
Miami City Ballet's Nathalia Arja, PC Alexander Iziliaev
We love learning new things about our favorite dancers through our "Spotlight" Q&A series (like Sterling Baca's obsession with spiders!). One of the questions we always ask is: What's the biggest misconception about dancers?
After a while, we began to sense a pattern in the responses. Here's how five dancers answered the question (warning: this may make you hungry!):
Keep reading...
Show less
News
Sep. 18, 2018 04:02PM EST
Joe Lanteri teaching at Steps in the early 2000s
The iconic New York City dance studio Steps on Broadway has a new leader coming on board: Joe Lanteri. The New York City Dance Alliance founder will be Steps' new co-owner and executive director.
"For me, it's a big full circle," says Lanteri, who used to take class at Steps when he first moved to New York City, and started teaching there in the mid-1980s. The 4:30 p.m. Tuesday/Thursday Advanced Intermediate Jazz slot he held down for many years taught a slew of young talent—including choreographers-to-be like Jessica Lang and Sergio Trujillo. "As a young teacher, Steps was a platform for me to travel the world giving master classes; it became the underlying foundation for what I'm doing now in my life."
Keep reading...
Show less
Popular
Sep. 18, 2018 03:40PM EST
Donald Byrd and Beth Corning share the stage for What's Missing? Photo by Frank Walsh, Courtesy Corning.
When I was approached to write on ageism in dance, I have to admit that after the initial honor of the invite, I suddenly felt old.
I guess I fit the "qualifications" to write this. I'm 63. I've been professionally dancing and choreographing for some 40-plus years, and, in the process, have accumulated a certain amount of perspective on the field. After 20 years running Corning Dances & Company, in 2000 I suddenly looked up and realized I was 10 to 20 years older than my company members. The layers of nuance I was craving were not there; their albeit lithe bodies understandably lacked a base of worldly experience and expression. I couldn't present the kind of movement or conversation I wanted onstage.
Keep reading...
Show less
Popular
Sep. 18, 2018 10:46AM EST
Aspen Santa Fe Ballet in Nicolo Fonte's The Heart(s)pace. Photo by Sharen Bradford, Courtesy ASFB
Small- to medium-sized companies based in cities outside dance meccas—New York City, Chicago, Los Angeles—are often written off as "regional," or somehow lesser than their big city counterparts. But in recent decades, a few have defied such categorization as they've gained traction on the national and international scene.
So how does a company build an international profile without losing connection to its hometown? We asked the directors of Tulsa Ballet, Aspen Santa Fe Ballet and Sarasota Ballet to share their strategies.
Keep reading...
Show less
Photo via Andrew Seaman/Unsplash
Dear Dance Magazine,
Thank you for demonstrating a commitment to transparency and evolution during this divisive time in our country. Over the past few years I have seen the Dance Magazine content reflect increased awareness about the value of inclusion and diversity in U.S. culture. It also has highlighted the need for the dance industry culture to self-examine and pursue constant revisions (just as dancers themselves do).
Keep reading...
Show less
News
Sep. 17, 2018 11:46AM EST
Ramasar and Catazaro, photos via Instagram
New York City Ballet fired principal dancers Amar Ramasar and Zachary Catazaro on Saturday. Both had initially been suspended until 2019 for engaging in "inappropriate communications," while principal Chase Finlay, who was the instigator of those communications, resigned. (Although, in a statement on Saturday, NYCB made it clear they had decided to terminate Finlay prior to his resignation.)
The New York Times reports that NYCB says the change from suspension to termination resulted from hearing the concerns of dancers, staff members and others in the NYCB community. Yet it's hard to ignore the fact that a lawsuit against NYCB had been filed in the meantime. A statement from NYCB executive director Katherine Brown and interim artistic team leader Jonathan Stafford stated:
"We have no higher obligation than to ensure that our dancers and staff have a workplace where they feel respected and valued, and we are committed to providing that environment for all employees of New York City Ballet."
Since the news was announced, both Catazaro and Ramasar have spoken out publicly about being fired.
Keep reading...
Show less
Natasha Sheehan says competing gave her a crack at rep beyond her rank. Photo by Erik Tomasson, courtesy SFB
As a student, Katherine Barkman competed in several prestigious ballet competitions, and even won first place at the Youth America Grand Prix in Philadelphia. But at age 21, already a guest principal dancer with Ballet Manila, she decided to return to the competition stage as a professional. She found herself humbled by an experience at the 2017 Moscow International Ballet Competition.
"I was pretty intimidated, thinking, This is the big leagues, this is the Bolshoi Theatre," says Barkman, who was eliminated after the first round. "You are not just judged on how good you are for your age."
Competitions have long had a place in the training of young dancers, allowing them more opportunities to perform and learn under pressure. But even after you've secured a company contract, there are myriad benefits to putting yourself in front of judges.
Keep reading...
Show less


Get Dance Magazine in your inbox