Your Essential Guide to Dancers' Back Injuries
Dancers' backs face more challenges than ever before. Photo via Getty Images
Why do back injuries seem to be so common these days among dancers?
"It used to be that if you were in a company, you did all the work of that choreographer," says Rocky Bornstein, a New York City–based physical therapist who specializes in professional dancers. "Now companies feel like they have to bring in choreographers to work with the company, so the work is much more eclectic." More and more dancers are also building freelance careers, which forces them to hop between various styles. This is an unprecedented challenge for the body.
Dr. William Hamilton, who was an orthopedic consultant for New York City Ballet and American Ballet Theatre for four decades, adds that even big companies are getting smaller, which puts more pressure on each individual dancer. A minor injury in one member can cause a domino effect within the company: Other dancers need to do double duty, which puts their bodies at risk for injury as well.
---
Although back injuries may not be any more common than hip or ankle injuries, there are a few issues that show up over and over again in dancers.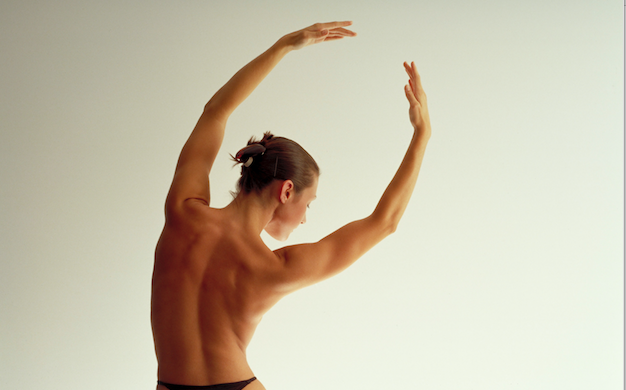 Knowing common symptoms and risk factors can help you catch minor problems before they become major. Photo via Getty Images.
What Are The Most Common Back Injuries in Dance?
Muscle Pull in Quadratus Lumborum
Symptoms: In women, this typically happens in the lowermost part of the back, while in men, it occurs higher up, where the thoracic spine joins the lumbar. It feels like localized tenderness when you move (with no radiation down the leg).
Causes: In younger dancers, it's often caused by upper-body weakness. It can also happen to men when they lift off-balance.
Recovery: This injury heals easily with relative rest. "If it's achy, dancers can work with it," Hamilton says, "but if it's disabling, a week of rest helps." It can, however, become a chronic condition, persisting for several months. In that case, treatment involves a strengthening program, especially for the core.
Facet Derangement
Symptoms: The joints in the back get locked up, which generally feels like a spasm.
Cause: This happens most typically when forward or backward bending is combined with spinal rotation.
Recovery: This can put you out for a week. Acupuncture, massage and rest can help.
Stress Fractures of the Lower Back
Symptoms: Back pain might radiate up or down the spine and into the glutes. It will be particularly acute in an arabesque.
Causes: Overtraining, bad posture and mechanics (hyperflexibility in one part of the back, stiffness in another), or impacting the bone over and over during jump landings until it fractures. This is common among women and adolescent males.
Recovery: Physical therapy usually lasts for several months and involves a lot of reeducation and strengthening.
A related issue: There is a difference between a stress fracture and a stress reaction. "If you take a paper clip and bend it, it eventually breaks," Hamilton explains. That is a fracture. A reaction is "when you bend a paper clip, but it hasn't broken yet. If you don't stop, it will break." A fracture shows up on X-ray. A reaction will light up, but no crack will show, and it has a much faster healing rate. If you have a reaction, allow yourself relative rest, which means cutting back on—but not eliminating—activity. "Take away the activities that caused the reaction," Bornstein says. "You don't want a reaction to turn into a fracture."
Disc Herniation
Symptoms: When a disc herniates, the tear causes bleeding. The blood in that area of the body is attacked as a foreign substance and an inflammatory reaction occurs. The bigger the tear, the more inflammation, which causes nerve pain.
Causes: Bad mechanics or alignment, excessive movement in the lumbar spine or executing lifts improperly. "Or sometimes you just do the wrong move and tear the fibers of the disc," Bornstein says.
Recovery: A dancer can be out anywhere from nine months to a year. Recovery can involve physical therapy, acupuncture and/or cortisone injections.
Extrusion of the Disc
Symptoms: This is a more serious version of a herniation. The casing of the disc tears, fluid comes out, along with a small piece of disc. The symptoms can be almost identical, or it can cause excruciating pain that can render you almost incapacitated. The biggest red flag is a palsy—when you suddenly lose motor function in a lower extremity, most commonly in a foot.
Causes: Same as herniation.
Recovery: Steroid injections can help in the first three months. Surgery may be an option.
Side effects: This can affect the functioning of the nerves. "As long as dancers can do a single foot relevé, the nerve is okay," says Hamilton. "If the pain is very slow to go away and all of a sudden you can't do a relevé, see a neurosurgeon."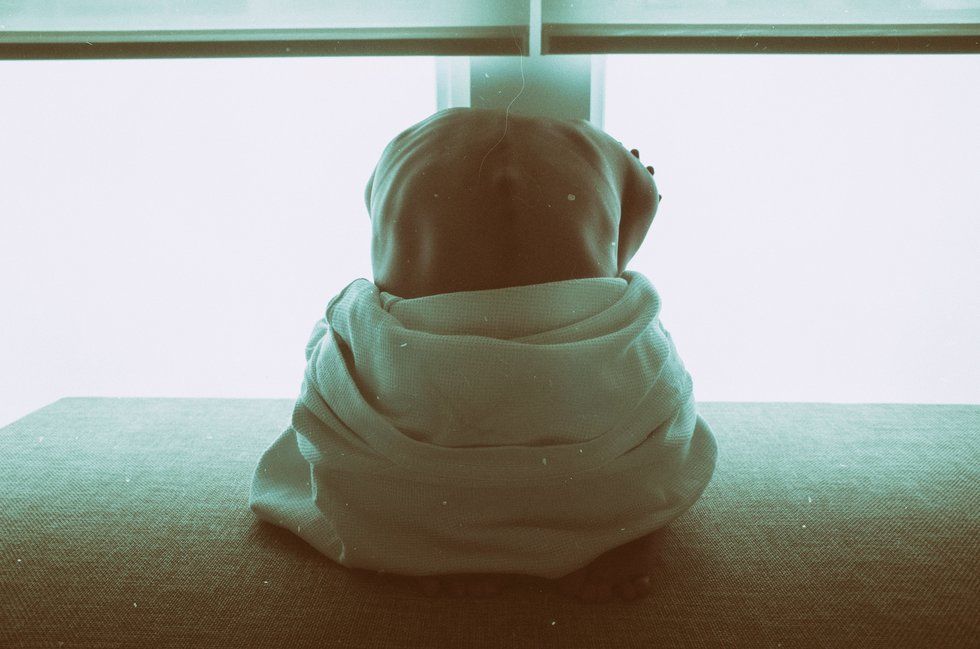 Dr. William Hamilton advises against anti-inflammatories, which can delay healing: "Mother nature is telling you what needs healing." Instead, don't do what hurts. Photo by Larm Rmah/Unsplash


What Are The Biggest Risk Factors?
1. Fatigue
How many times has a dancer heard, "Let me see you do that again?" Dancers—especially younger ones—typically have no control over how much they dance, says physical therapist Rocky Bornstein. In addition to not being able to determine days off or rehearsal length, they can go from having no schedule to a 16-hour day. This can lead to a dangerous amount of fatigue.
2. Inadequate Conditioning
Bornstein says that dancers who don't get somatic and biomechanical training in school may know little about the cross-training modalities like Pilates and Gyrotonic that enable a dancer's body to thrive over the course a long career.
3. Flexibility
Dancers are uniquely overly flexible in the back and hips, which can lead to instability if there is also a lack of strength and inefficient motor control.
4. Being Underweight
Not eating enough calories can have a huge impact on bone health.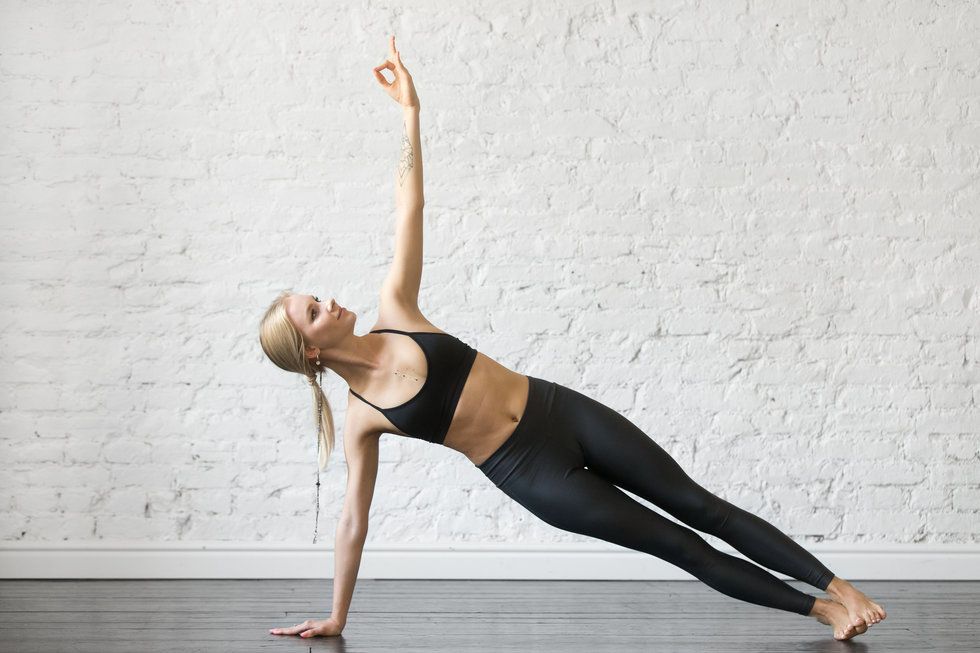 Working on core strength can help stabilize the back and hips to help protect against injury. Photo by Getty Images.


What Can You Do To Prevent Back Injuries?
It is impossible to make a blanket statement about what exercises all dancers need to keep their backs healthy, but there are a few basics that can work for everyone:
Learn how to walk and stand correctly. Too often, dancers lean the pelvis too far forward of the heels and shoulder girdle, or walk with their feet turned out. Bornstein suggests using bony landmarks to assess if you're standing well. The pubic bone and the front bones of the pelvis should be on the same vertical plane. The breasts should be horizontal and over the pelvic bones. The tips of the shoulders should be at a 90-degree angle (not drooped down, which isn't good for the neck or shoulders). Knees should be pointed forward.
Go swimming or use the elliptical. A good cardio system will help you avoid fatigue.
Do basic pelvic-floor abdominal exercises. Lie on your back or side. Focus on your pelvic floor and lift your vaginal muscles (or, for men, the scrotum) into your body without bringing the sitz bones together.
Follow an upper-body strengthening program. Planks, push-ups and side planks are the most helpful, if you keep good posture. "Guys need to do squats with bicep curls, practice overhead lifts while maintaining pelvic position, and use their legs and arms at the same time," says Bornstein.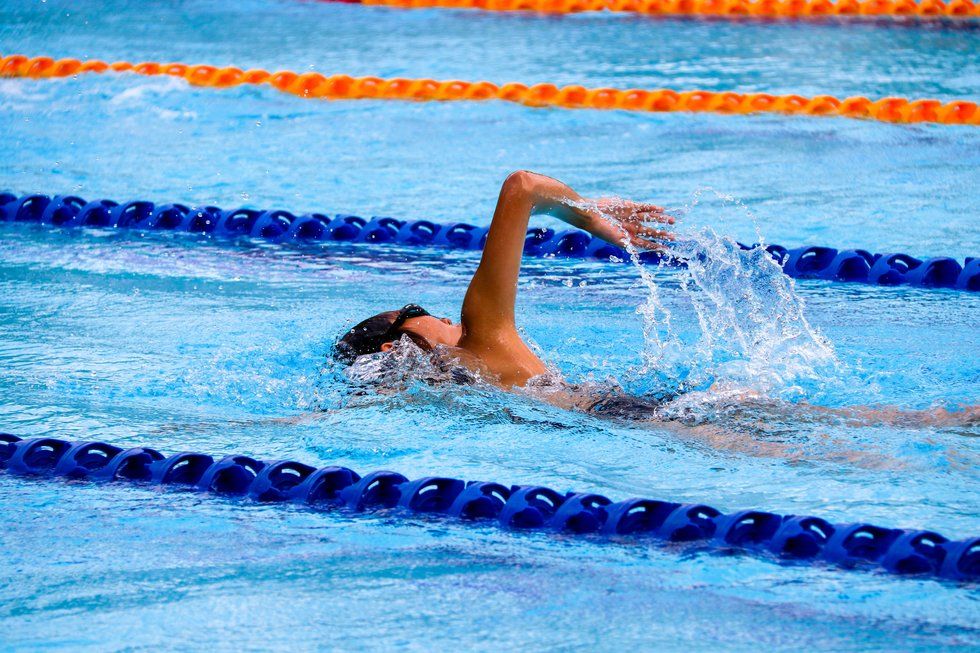 Cardio activities like swimming can build your endurance, helping you fend off fatigue. Photo by Marcus Ng/Unsplash


How Can You Recover Stronger?
After repairing an injury, remaining healthy requires going back to address the vulnerabilities that caused the problem in the first place. "It is a forever thing," says Bornstein.
An injury is an opportunity to get to know your body better. This is where a good physical therapist can come in. "Dancers need to learn movement strategies that are more effective and biomechanically safe," Bornstein says. "They need to learn what tissue and joint issues make them susceptible to the specific injury."
Jennifer Brilliant, a certified yoga therapist and medical exercise specialist, adds: "Not all things work for all people. If you need to take a private lesson so you understand something better, do it. Invest the time to understand why this is happening in your body. It is an indication that deeper work needs to be done, and there's no shame in that."
Related Articles Around the Web
From Your Site Articles
News
May. 20, 2019 04:24PM EST
Last night, longtime theater legends (including Chita Rivera herself!) as well as rising stars gathered to celebrate one of Broadway's danciest events: the third annual Chita Rivera Awards.
The evening paid tribute to this season's dancer standouts, fabulous ensembles, and jaw-dropping choreography—on- and off-Broadway and on film.
As usual, several of our faves made it into the mix. (With such a fabulous talent pool of nominees to choose from, we're glad that ties were allowed.) Here are the highlights from the winner's list:
Keep reading...
Show less
Hive by Boston Conservatory student Alyssa Markowitz. Photo by Jim Coleman
The way we create and consume dance is changing every day. Now more than ever, the field demands that dancers not only be able to perform at the highest level, but also collaborate with choreographers to bring their artistic visions to life. Dancers who miss out on choreographic training may very well find themselves at a disadvantage as they try to launch their careers.

Keep reading...
Show less
Lorenzo Di Cristina/Unsplash
When you're a foreign dancer, gaining legal rights to work in the U.S. is a challenging process. It's especially difficult if you're petitioning to work as a freelance dancer without an agent or company sponsorship.
The process requires professional muscle along with plenty of resources and heart. "There's a real misnomer that it's super easy," says Neena Dutta, immigration attorney and president of Dutta Law Firm. "People need to educate themselves and talk to a professional."
Here are four things every foreign dancer who wants to work in the U.S. needs to know to build a freelance dance career here.
Keep reading...
Show less
Quinn Wharton
What does it take to "make it" in dance? It's no secret that turning this passion into a profession can be a struggle. In such a competitive field, talent alone isn't enough to get you where you want to be.
So what kinds of steps can you take to become successful? Dance Magazine spoke to 33 people from all corners of the industry to get their advice on the lessons that could help us all, no matter where we are in our careers.
Keep reading...
Show less
Last year's winner: Manuel Vignoulle's EARTH. Jack Hartin Photography, Courtesy McCallum Theatre
It's not often that a promising choreographer gets to stage work in a world-class theater, on a skillfully-curated program with professional dancers, and with the possibility of winning a substantial cash prize. But at the McCallum Theatre's Palm Desert Choreography Festival, that's been the status quo for over twenty years.
Since Shea New, the festival's artistic director, founded the festival in 1998, she's worked tirelessly with McCallum's director of education and festival producer, Kajsa Thuresson-Frary, and stage manager and festival production manager Joanna Fookes to build a festival that nurtures choreographers, highlights high quality work, powerfully engages the local community and cultivates an audience base for dance in the Coachella Valley. The trio is backed by a strong team of professionals at McCallum and the brilliant volunteers from the local and national level who serve as adjudicators.
Keep reading...
Show less
Get Dance Magazine in your inbox
Still of Fonteyn from the 1972 film I Am a Dancer. Photo courtesy DM Archives
On May 18, 1919, Margot "Peggy" Hookham was born. She would grow up to become Dame Margot Fonteyn, England's first homegrown prima ballerina. She joined the Sadler's Wells School in 1934 and was performing principal roles with the precursor to The Royal Ballet the next year. Fonteyn was a company-defining figure, dancing Aurora for the re-opening of the Royal Opera House after World War II, creating numerous roles with Sir Frederick Ashton and forging a legendary partnership with Rudolf Nureyev.
Keep reading...
Show less
Courtesy #Dance4OurLives
Memorial Day is notoriously one of Chicago's bloodiest weekends. Last year, 36 people were shot and seven died that weekend. In 2017 and 2016, the number of shootings was even higher.
When Garley "GiGi Tonyé" Briggs, a dance teacher and Chicago native, started noticing this pattern, she was preparing her second annual Memorial Day workshop for local youth.
The event's original aim was simple: "I wanted the youth of Chicago to have somewhere they could come and learn from different dancers and be off the streets on the South Side on this hot holiday," she says.
Keep reading...
Show less
A recent trip I took to Nashville coincided with the NFL draft. As we drove into town, my Uber driver was a fount of information on the subject.
I learned that there are 32 NFL teams and that the draft takes place over seven rounds. That the team that did the poorest during the previous season gets first pick. That during an earlier event called the scouting combine, the teams assess college football players and figure out who they want.
There is also the veteran combine for "free agents"—players who have been released from their contracts or whose contracts have expired. They might be very good players, but their team needs younger members or ones with a certain skill set. All year round, experienced NFL scouts scan games across the country, checking out players and feeding that information back to the teams. Players' agents keep their eyes on opportunities for their clients which might be more rewarding.
While I sat in the traffic of 600,000 NFL fans I got thinking, is there something ballet could learn from football? Could a draft system improve young dancers' prospects and overall company caliber and contentment?
Keep reading...
Show less
Getty Images
Despite what you might think, there's no reason for dancers to be afraid of bread.
"It's looked at as this evil food," says New York State–certified dietitian and former dancer Tiffany Mendell. But the truth is, unless you have celiac disease or a gluten intolerance, bread can be a healthy source of carbohydrates—our body's preferred fuel—plus fiber and vitamins.
The key is choosing your loaf wisely.
Keep reading...
Show less
It can be hard to imagine life without—or just after—dance. Perhaps that's why we find it so fascinating to hear what our favorite dancers think they'd be doing if they weren't performing for a living.
We've been asking stars about the alternate career they'd like to try in our "Spotlight" Q&A series, and their answers—from the unexpected to the predictable—do not disappoint:
Keep reading...
Show less
Unity Phelan in John Wick: Chapter 3 – Parabellum. Photo by Niko Tavernise, Courtesy FRANK PR
"New York City Ballet star appears in a Keanu Reeves action movie" is not a sentence we ever thought we'd write. But moviegoers seeing John Wick: Chapter 3 – Parabellum will be treated to two scenes featuring soloist Unity Phelan dancing choreography by colleague Tiler Peck. The guns-blazing popcorn flick cast Phelan as a ballerina who also happens to be training to become an elite assassin. Opens in theaters May 17.
News
May. 16, 2019 02:22PM EST
Walsh's Moon Fate Sin at Danspace Project. Like Fame Notions, the title was derived from Yvonne Rainer's "No" manifesto. Photo by Ian Douglas, Courtesy Danspace Project
The Brooklyn-based choreographer Gillian Walsh is both obsessed with and deeply conflicted about dance. With her latest work, Fame Notions, May 17–19 at Performance Space New York, she seeks to understand what she calls the "fundamentally pessimistic or alienating pursuit" of being a dancer. Noting that the piece is "quiet and introverted," like much of her other work, she sees Fame Notions as one step in a larger project examining why dancers dance.
Keep reading...
Show less
Via YouTube
What does Mikhail Baryshnikov have to say to dancers starting their careers today? On Friday, he gave the keynote speech during the graduation ceremony for the inaugural class of the USC Glorya Kaufman School of Dance.
The heart of his message: Be generous.
Keep reading...
Show less