What Does It Take to Be ABT's Wig & Makeup Guru?
Rena Most at work backstage. Photo courtesy ABT
Every dancer knows there's as much magic taking place backstage as there is in what the audience sees onstage. Behind the scenes, it takes a village, says American Ballet Theatre's wig and makeup supervisor, Rena Most. With wig and makeup preparations happening in a studio of their own as the dancers rehearse, Most and her team work to make sure not a single detail is lost.
Dance Magazine recently spoke to Most to find out what actually goes into the hair and makeup looks audiences see on the ABT stage.
---
The wig and makeup team create the finishing touch:
"Our job is to create characters. If you're playing Carabosse in The Sleeping Beauty, her costume says she's a witch, her acting says she's a witch, and then her wig, prosthetics and makeup are the final touches. We're responsible for that last little bit of magic."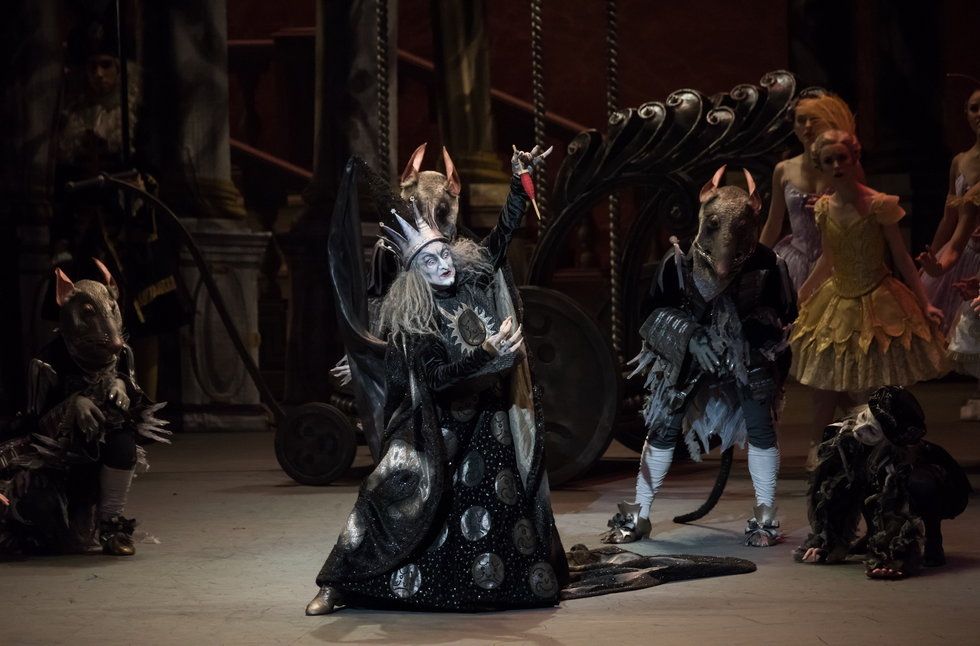 Nancy Raffa as Carabosse
Doug Gifford, Courtesy ABT
Wigs are a ballet companies' best friend:
"We have a lot of wigs because they can re-create a specific style much faster and more consistently. We can cut, color and style them as needed, so at the theater, you can just plop it on the dancer and make sure it's secure."
What goes into prepping for a new production:
"For something like The Sleeping Beauty, we're doing historical research—looking at paintings and sculptures and references from that time period to replicate what that person would wear, and then giving it a little ballet twist."
Getting through performance season:
"Anytime we finish a performance week, we take all of those wigs apart, brush them, wash them with shampoo and conditioner, and reset them with rollers. The rollers create different patterns and textures, and that allows us to sculpt the hair to what we need."
"When we're at the Metropolitan Opera House, we have eight consecutive weeks with about 14 different shows. Swan Lake is one of our easier shows because we have one wig, one prosthetic piece, a few character makeups, a few mustaches and a few quick changes. Whereas in The Sleeping Beauty, we have 200 wigs, about 15 character makeups, and endless quick changes."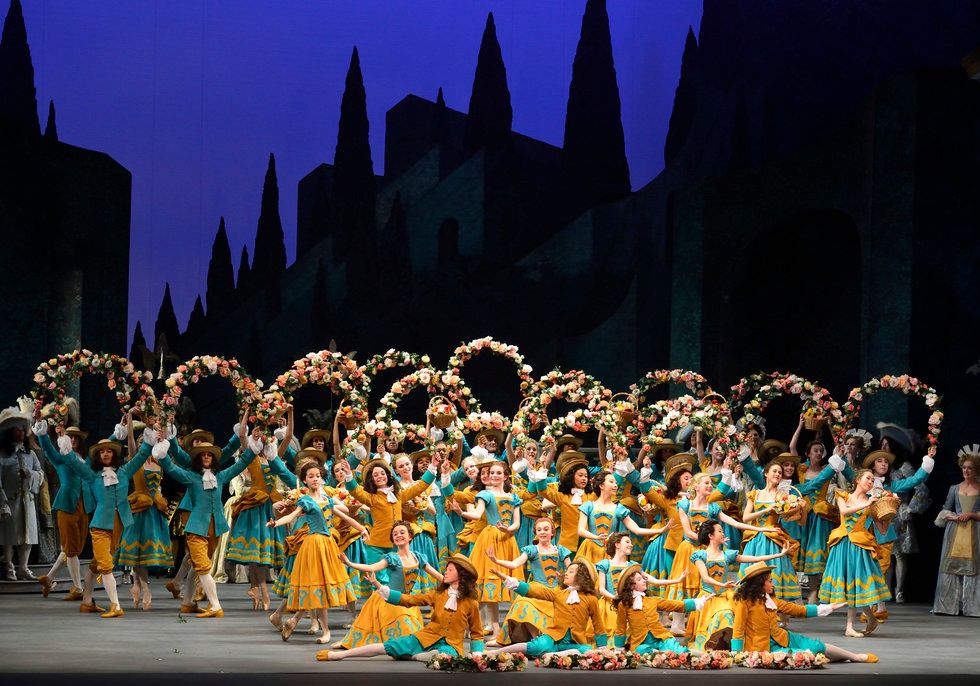 Every dancer onstage here in The Sleeping Beauty is wearing a wig
Gene Schiavone, Courtesy ABT
Making makeup happen on the road:
"When we tour, we usually have one day to set up, and then we bring our crew in and teach them what they'll be doing.
"We pack everything in road boxes. One is a wig dryer. One has tall director chairs to do the makeup. We bring everything because we don't always know what the theater we're traveling to is like—sometimes we're placed in huge, luxurious rooms, and sometimes we're in a hallway."
The best part of the job:
"We are often the last people in the dancer's face before they perform. In a super-hectic day—where people have rehearsals, fittings, the gym, have to feed their dog—when that dancer sits down in our chair, it's just the two of us. Whether we work in silence or joke and laugh the whole time, it's a sense of comfort to the dancer to know that we will take care of them."
From Your Site Articles
Related Articles Around the Web
Courtesy Boneau/Bryan-Brown
If "Fosse/Verdon" whet your appetite for the impeccable Gwen Verdon, then Merely Marvelous: The Dancing Genius of Gwen Verdon is the three-course meal you've been craving. The new documentary—available now on Amazon for rental or purchase—dives into the life of the Tony-winning performer and silver-screen star lauded for her charismatic dancing.

Though she's perhaps most well-known today as Bob Fosse's wife and muse, that's not even half of her story. For starters, she'd already won four Tonys before they wed, making her far more famous in the public eye than he was at that point in his career. That's just one of many surprising details we learned during last night's U.S. premiere of Merely Marvelous. Believe us: You're gonna love her even more once you get to know her. Here are eight lesser-known tidbits to get you started.
Keep reading...
Show less
Lindsay Thomas
Every dancer knows that how you fuel your body affects how you feel in the studio. Of course, while breakfast is no more magical than any other meal (despite the enduring myth that it's the most important one of the day), showing up to class hangry is a recipe for unproductive studio time.
So what do your favorite dancers eat in the morning to set themselves up for a busy rehearsal or performance day?
Keep reading...
Show less
News
Sep. 20, 2019 09:17AM EST
Simon Soong, Courtesy DDT
When it comes to dance in the U.S., companies in the South often find themselves overlooked—sometimes even by the presenters in their own backyard. That's where South Arts comes in. This year, the regional nonprofit launched Momentum, an initiative that will provide professional development, mentorship, touring grants and residencies to five Southern dance companies.
Keep reading...
Show less
News
Sep. 19, 2019 12:46PM EST
Alice Pennefather, Courtesy ROH
You ever just wish that Kenneth MacMillan's iconic production of Romeo and Juliet could have a beautiful love child with the 1968 film starring Olivia Hussey? (No, not Baz Luhrmann's version. We are purists here.)
Wish granted: Today, the trailer for a new film called Romeo and Juliet: Beyond Words was released, featuring MacMillan's choreography and with what looks like all the cinematic glamour we could ever dream of:
Keep reading...
Show less