The Best Boutique Fitness Classes for Dancers
The boutique fitness craze has swept cities and Instagram accounts. Though you may not be interested in underwater cycling or trampoline yoga, some of these trendy classes have major benefits as cross-training. Use these pro tips to make sure your approach will pay off in the studio.
---
Barre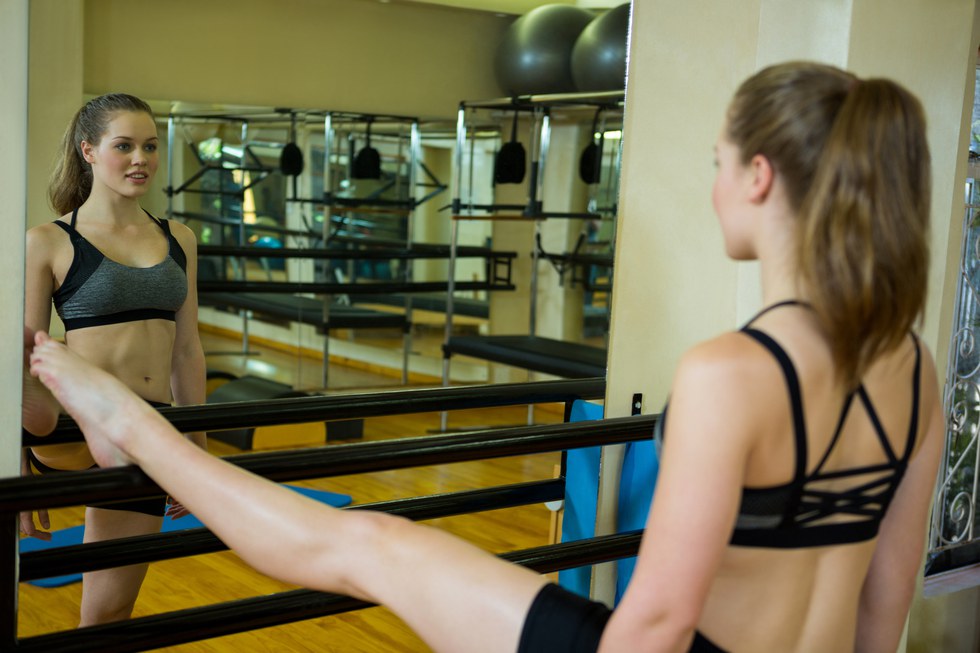 Thinkstock
Who should do it: The purpose of cross-training is to challenge your body in new ways. So a barre class—which is loosely modeled on a ballet barre—wouldn't make sense for someone taking ballet regularly, but it might be perfect for a tap or jazz dancer, or a ballet dancer during layoff, says Megan Richardson, an athletic trainer at The Harkness Center for Dance Injuries at NYU Langone Health.
Pro tips: Barre classes often use a different range of motion than ballet classes, so take the opportunity to develop other muscles, says Alicia Ferriere, DPT, of Finish Line Physical Therapy. Let up if anything feels like it's pinching.
Boxing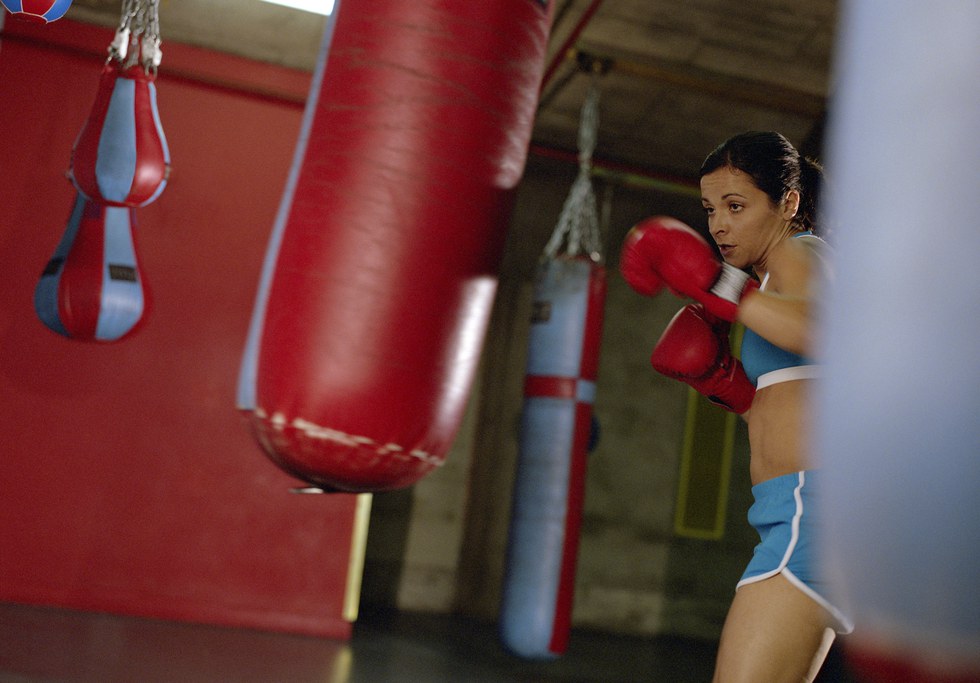 Thinkstock
Who should do it: Anyone who wants to build upper-extremity stability, says Richardson. You'll learn to use muscles in a quick, forceful way, and work on functional core strength.
Pro tips: Make sure you're in control of your mobility. Because dancers tend to have flexible shoulders, your instructor should show you how to work from your shoulder, back and core muscles, not your joints, says Richardson. Try a private session or a small class for your first time, and avoid classes where you fight other students directly.
Spinning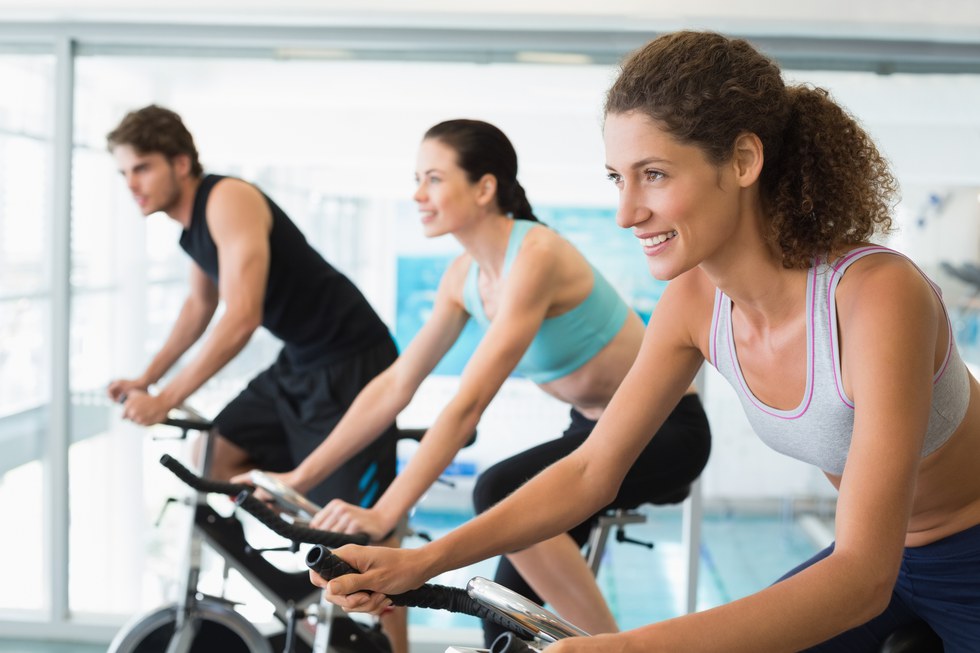 Thinkstock
Who should do it: Dancers working on building stamina—especially for short, powerful bursts like petit allégro.
Pro tips: Look for studios with bikes that allow your shoes to clip in. According to Richardson, having your foot secured to the pedal will help you activate your hamstrings, rather than just your quads. Sit back on the widest part of the saddle and make sure your seat is at the correct height—if your knees are coming up too far, your hip flexors will take over. Many studios use metrics that allow you to compete against classmates—just make sure this doesn't push you to overdo it.
Crossfit-Style Workouts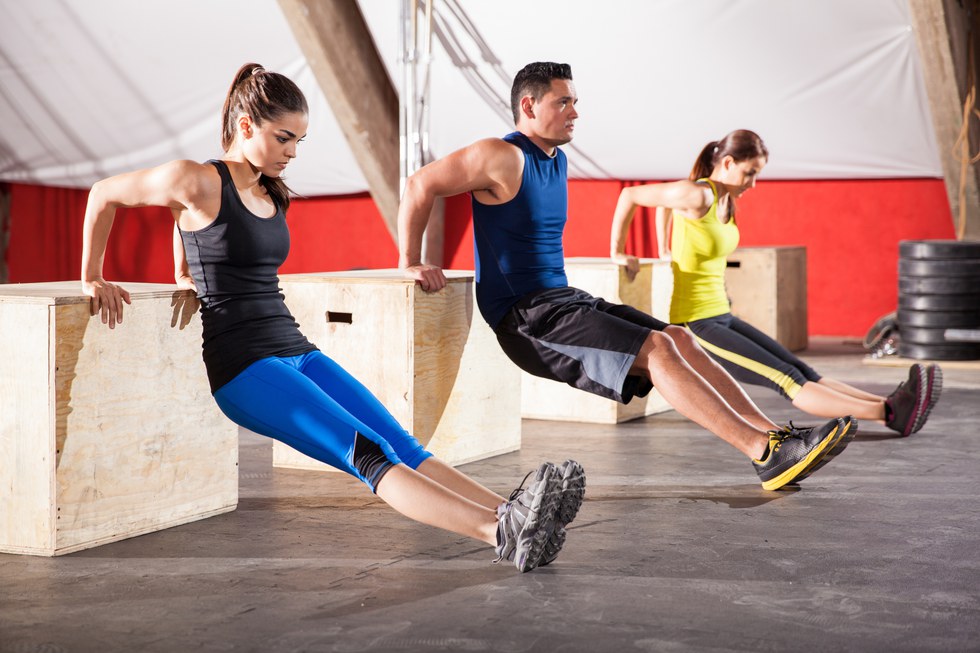 Thinkstock
Who should do it: Richardson suggests these classes for dancers looking to build partnering strength, since you often learn how to lift overhead properly.
Pro tips: When done with poor form, maxing out on weight and repetitions and locking into hyperextended joints can put you at risk for ligament injury. Ferriere recommends taking classes taught at a slower pace and using lighter weights when learning new movements.
Rowing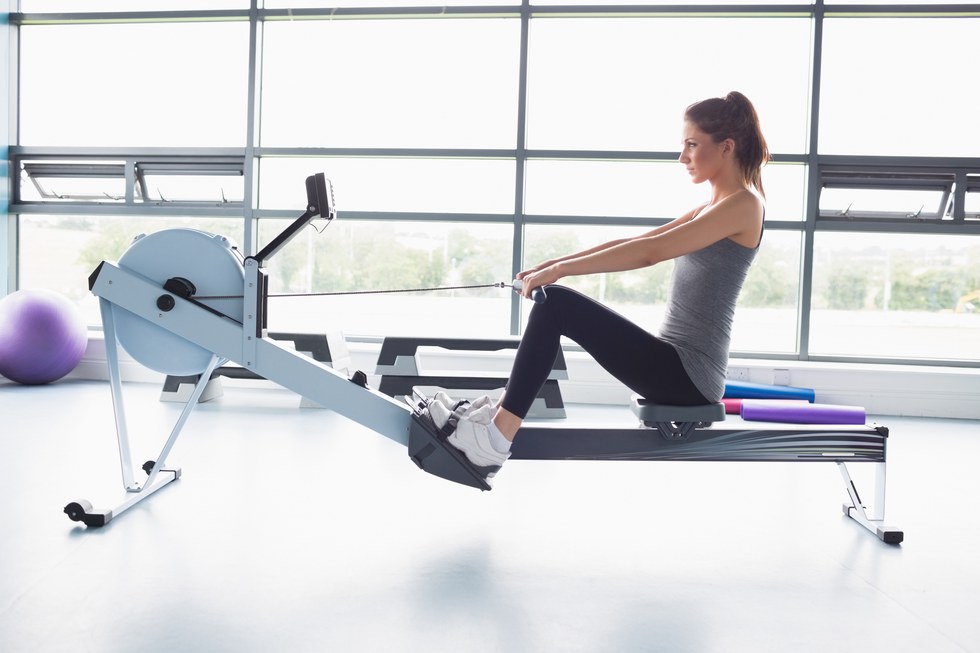 Thinkstock
Who should do it: Dancers looking to build cardio, improve back strength and work upper-body muscles they normally wouldn't activate.
Pro tips: There's a risk for lower back and neck injury, says Ferriere, so be sure your legs are doing the work and that you're pushing through your heels. Don't flex too far forward—it shouldn't feel like a hamstring stretch—and stay neutral in your pelvis. Take a beginner class your first time to learn the fundamentals.
Pilates Fusion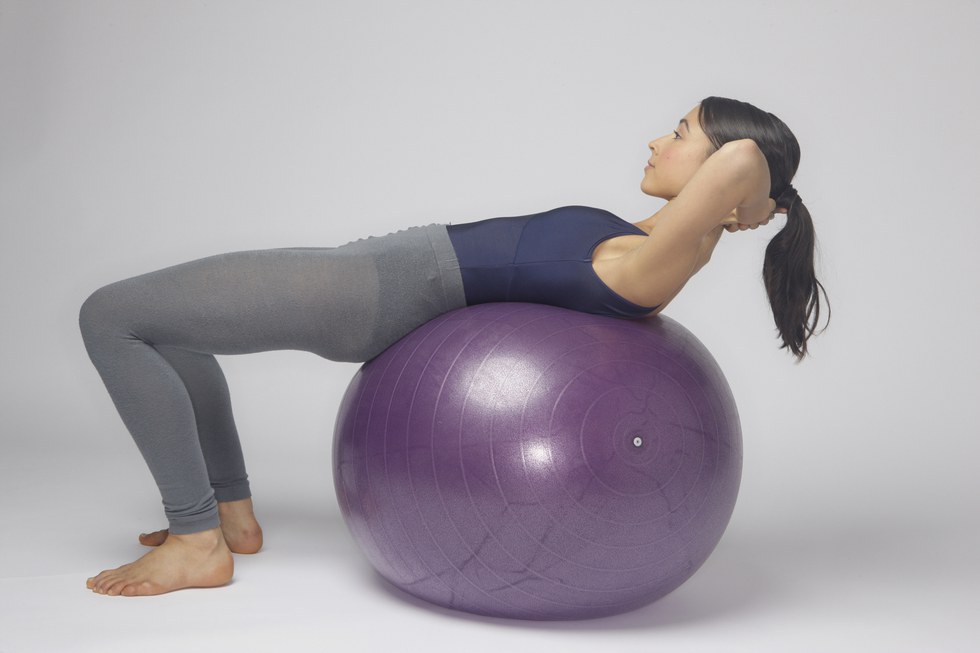 Nathan Sayers
Who should do it: Anyone looking to build core strength, and to find length and strength in more challenging positions. Richardson calls classes like SLT (Strengthen Lengthen Tone) and ChaiseFitness "Pilates on steroids," since they incorporate machinery to intensify classic Pilates exercises.
Pro tips: "The person who is instructing you really needs to be savvy about where you need to be activating," says Richardson. "You need to be using the deep core muscles that are often weak in dancers."
A Ladies of Hip-Hop battle. Photo by Loreto Jamlig, Courtesy Ladies of Hip-Hop
Michele Byrd-McPhee's uncle was a DJ for the local black radio station in Philadelphia, where she was born. As a kid she was always dancing to the latest music, including a new form of powerful poetry laid over pulsing beats that was the beginning of what we now call hip hop.
Byrd-McPhee became enamored of the form and went on to a career as a hip-hop dancer and choreographer, eventually founding the Ladies of Hip-Hop Festival and directing the New York City chapter of Everybody Dance Now!. Over the decades, she has experienced hip hop's growth from its roots in the black community into a global phenomenon—a trajectory she views with both pride and caution.
On one hand, the popularity of hip hop has "made a global impact," says Byrd-McPhee. "It's provided a voice for so many people around the world." The downside is "it's used globally in ways that the people who made the culture don't benefit from it."
Keep reading...
Show less
The USC Kaufman graduating class with Mikhail Baryshnikov. Gus Ruelas/USC
Just four years ago, the University of Southern California's Glorya Kaufman School of Dance welcomed its first class of BFA students. The program—which boasts world-class faculty and a revolutionary approach to training focused on collaboration and hybridity—immediately established itself as one of the country's most prestigious and most innovative.
Now, the first graduating class is entering the dance field. Here, six of the 33 graduates share what they're doing post-grad, what made their experience at USC Kaufman so meaningful and how it prepared them for their next steps:
Keep reading...
Show less
Rena Most at work backstage. Photo courtesy ABT
Every dancer knows there's as much magic taking place backstage as there is in what the audience sees onstage. Behind the scenes, it takes a village, says American Ballet Theatre's wig and makeup supervisor, Rena Most. With wig and makeup preparations happening in a studio of their own as the dancers rehearse, Most and her team work to make sure not a single detail is lost.
Dance Magazine recently spoke to Most to find out what actually goes into the hair and makeup looks audiences see on the ABT stage.
Keep reading...
Show less