Secrets from a Star: Day in the Life of Noelani Pantastico
Lindsay Thomas
This fall, Dance Magazine followed Noelani Pantastico for a day as she was rehearsing "Emeralds" and performing "Diamonds" in George Balanchine's Jewels. It was the start of the principal's third season back at Pacific Northwest Ballet, returning to the company she grew up in after a seven-year journey dancing with Jean-Christophe Maillot's Les Ballets de Monte-Carlo.
Here are a few of our favorite images and insights from the day:
---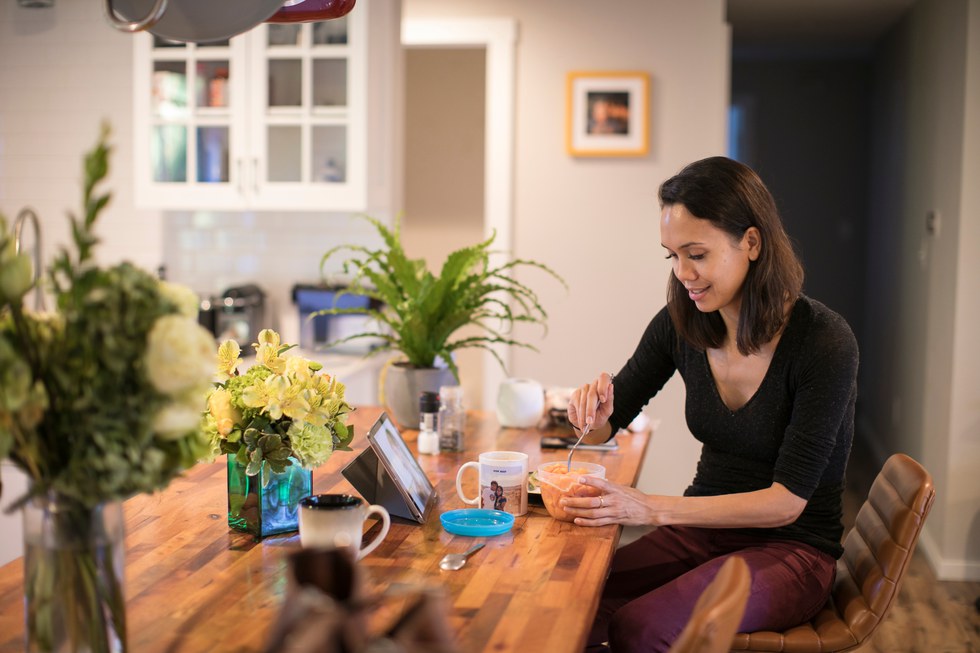 Lindsay Thomas
"I always eat breakfast, or else by class I feel loopy," says Pantastico. "I love bananas, mangoes and Hawaiian papayas if I can find them. I most likely have a starch, like toast or oatmeal. Sometimes I'll go on a yogurt or smoothie kick. I just listen to what my body wants."
Lindsay Thomas
In August, Pantastico choreographed for the first time for a site-specific event at the Olympic Sculpture Park. "I think every dancer should try being on that side at least once," she says. Although she loved the experience, she wants to focus her energy on dancing for now.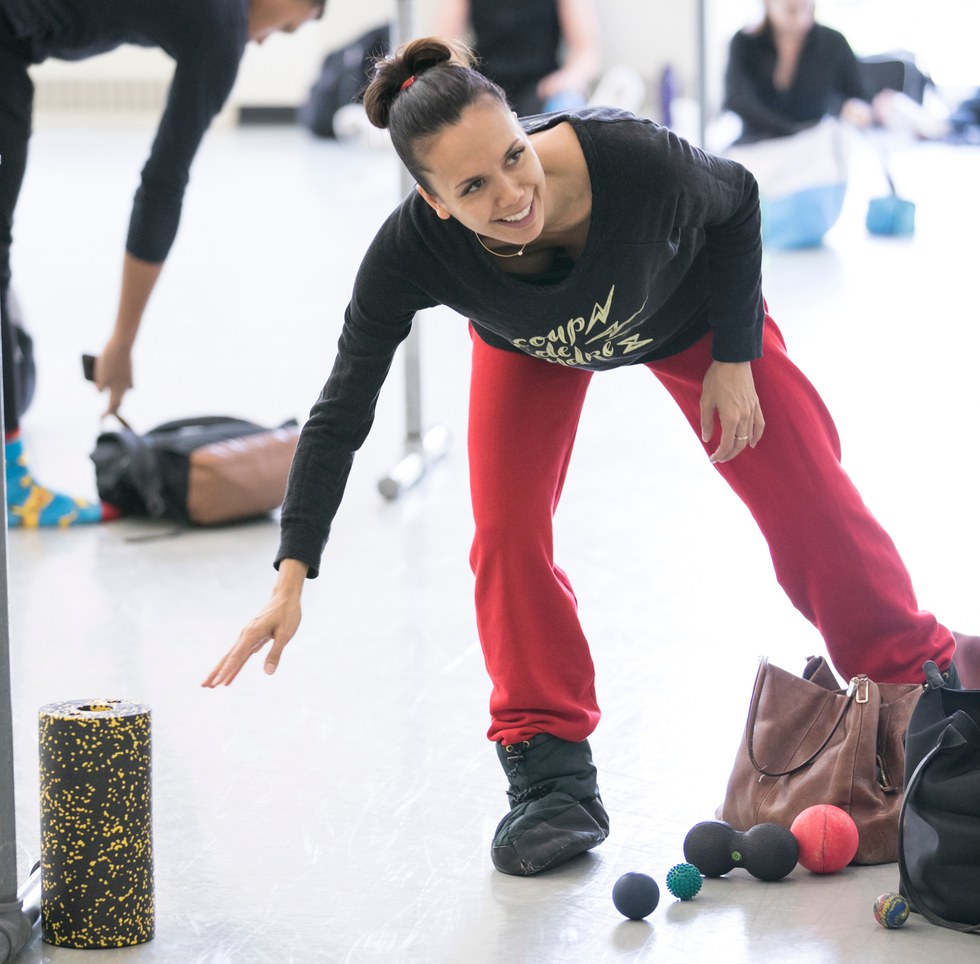 Lindsay Thomas
To get going before pliés, she rolls out her muscles using several different-sized balls and a foam roller. "As soon as I get to work, I change into something warm and loose so my body feels at ease."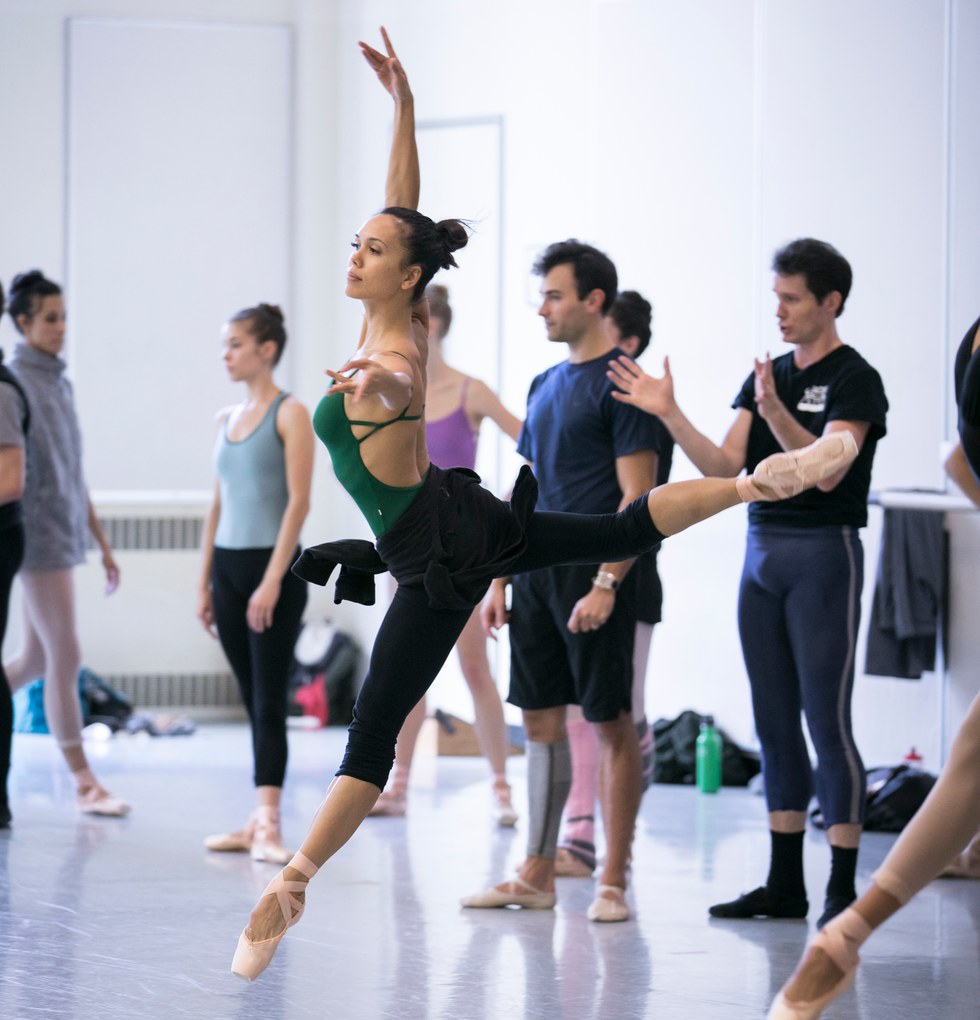 Lindsay Thomas
Pantastico tapes every toe with contractor masking tape. "If I don't, I'm likely to get a blister on that naked toe!"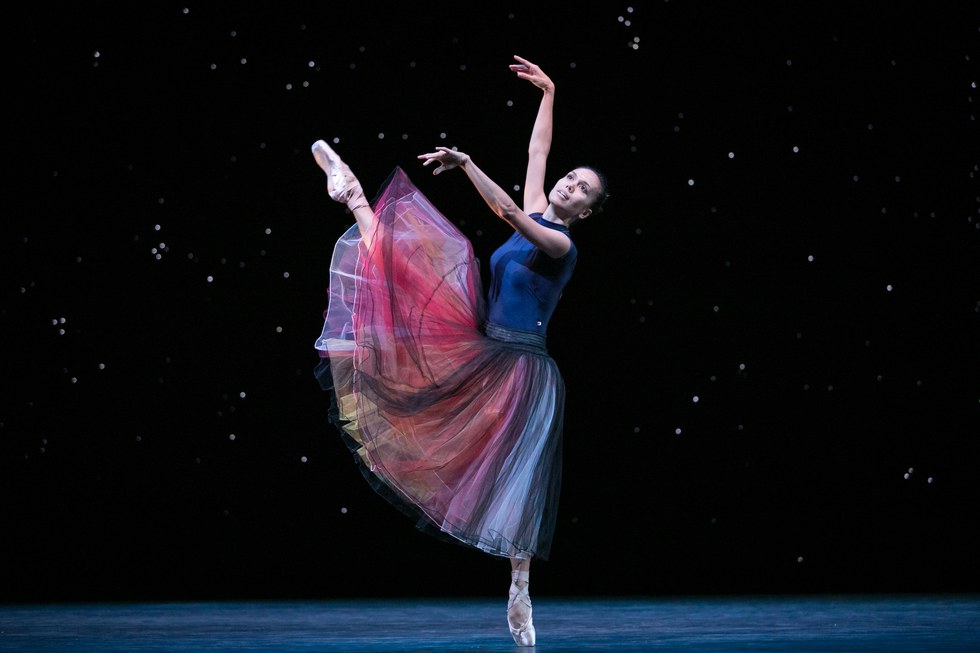 Lindsay Thomas
"When dancing 'Emeralds,' I visualize Violette Verdy as a dancer and as the person I saw in her interviews (thoughtful and giving)."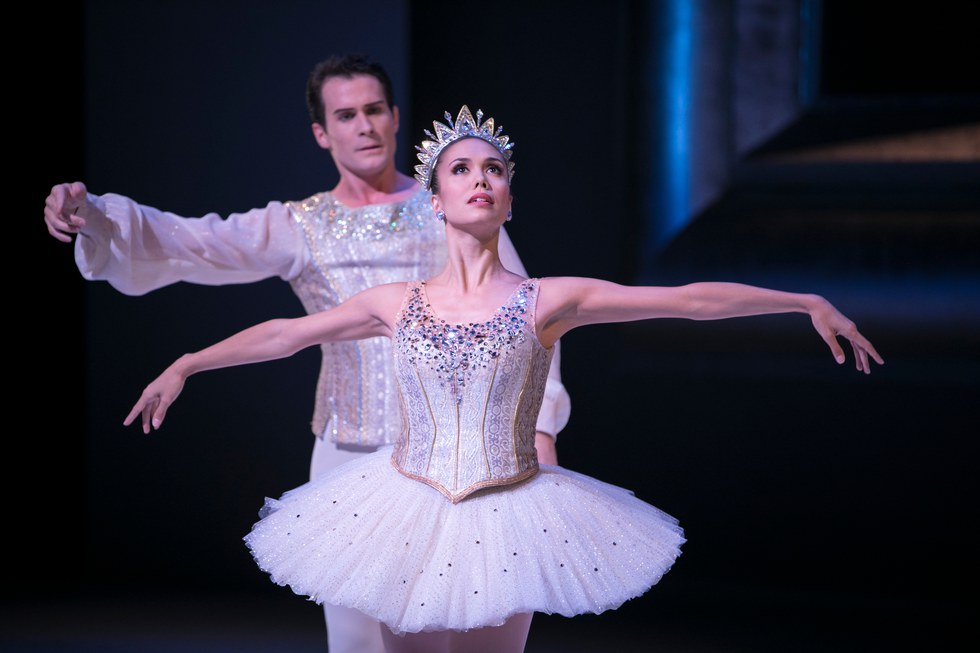 Lindsay Thomas
"For 'Diamonds' I think of the relationship between Suzanne Farrell and Mr. Balanchine: Only they know what they experienced with each other, but I love to imagine that their relationship was a lot like the central pas de deux."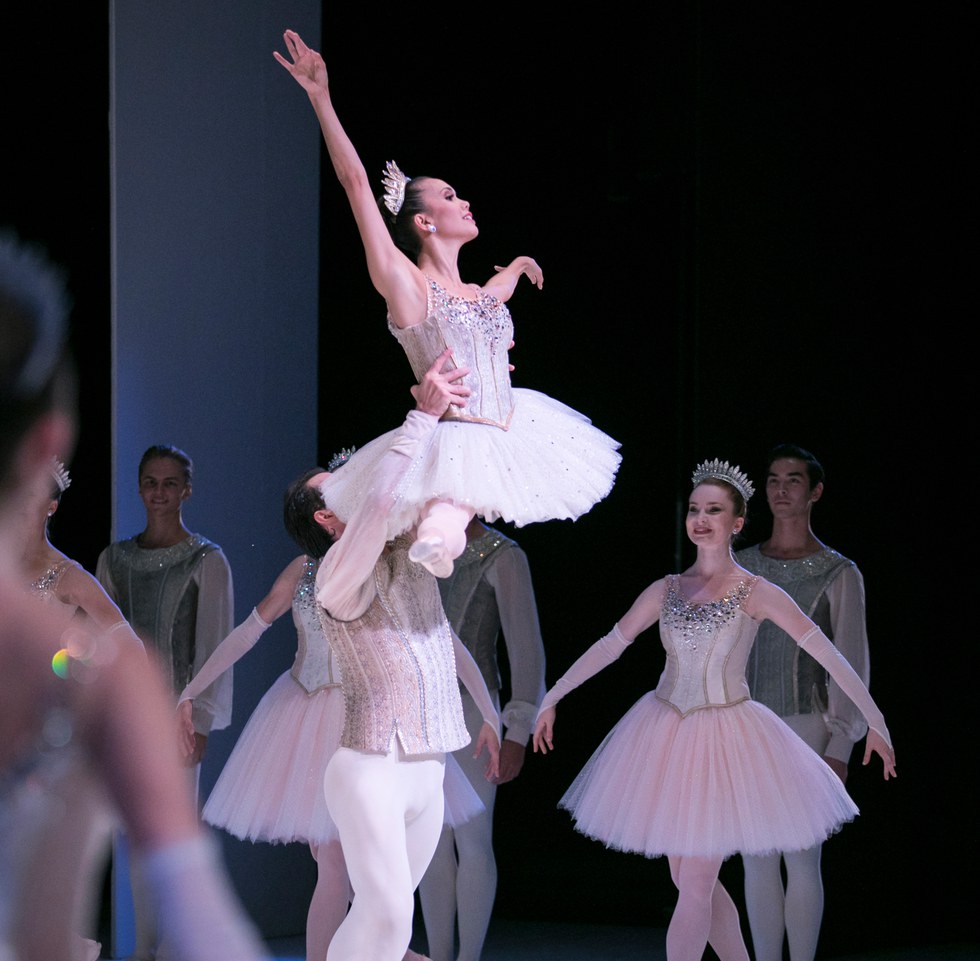 Lindsay Thomas
How did her European experience change her? "I'm much more thoughtful with my body and with what I am dancing," she says. "I've always cared about things, I just care more than ever now." And her outlook on dance has also evolved: "Living two different perspectives made things a lot clearer for me about how I want to represent the art form, and how I can help it progress."
Related Articles Around the Web
From Your Site Articles
NBCUniversal
Jellicle obsessives, rejoice: There's a new video out that offers a (surprisingly substantive) look at the dancing that went down on the set of the new CATS movie.
Keep reading...
Show less
Via Wikimedia Commons
When Dr. Mae Jemison was growing up, she was obsessed with space. But she didn't see any astronauts who looked like her.
"I said, Wait a minute. Why are all the astronauts white males?" she recounts in a CNN video. "What if the aliens saw them and said, Are these the only people on Earth?"
Keep reading...
Show less
Wayne McGregor. Photo by Johan Persson, Courtesy ROH
It's no surprise that dancers make some of the best TED Talk presenters. Not only are they great performers, but they've got unique knowledge to share. And they can dance!
If you're in need of a midweek boost, look no further than these eight presentations from some incredibly inspiring dance artists.
Keep reading...
Show less
Just for Fun
Jul. 16, 2019 02:13PM EST
As Dance Magazine editors, we admittedly spend more time than we'd like sifting through stock photography. Some of it is good, more of it is bad and most of it is just plain awkward.
But when paired with the right caption, those shots magically transform from head-scratchers to meme-worthy images that illustrate our singular experience as dancers. You can thank the internet for this special salute to dancer moods.
Keep reading...
Show less