Secrets from a Star: Day in the Life of Noelani Pantastico
Lindsay Thomas
This fall, Dance Magazine followed Noelani Pantastico for a day as she was rehearsing "Emeralds" and performing "Diamonds" in George Balanchine's Jewels. It was the start of the principal's third season back at Pacific Northwest Ballet, returning to the company she grew up in after a seven-year journey dancing with Jean-Christophe Maillot's Les Ballets de Monte-Carlo.
Here are a few of our favorite images and insights from the day:
---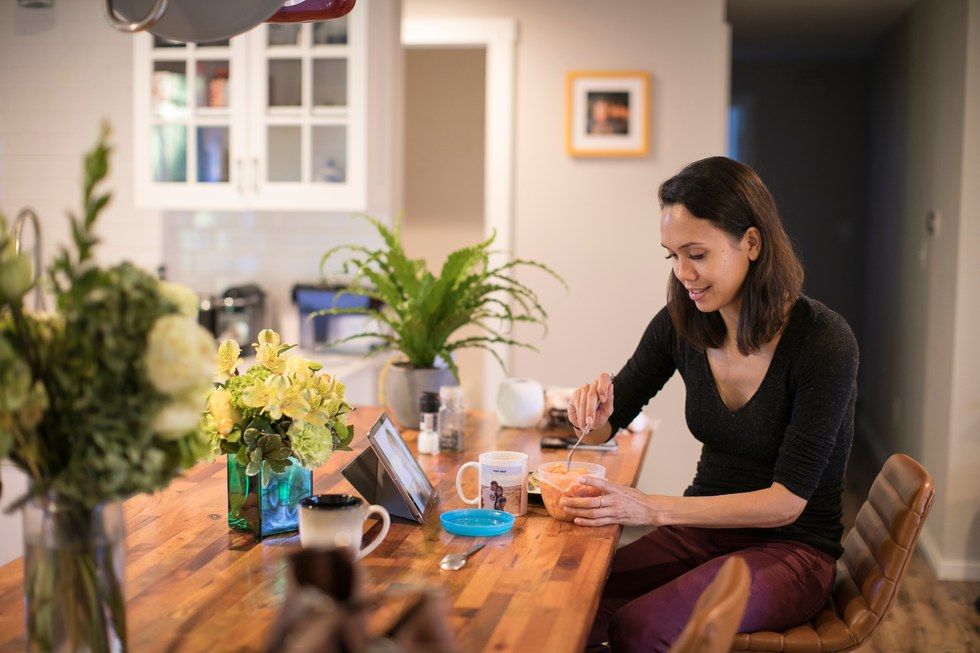 Lindsay Thomas
"I always eat breakfast, or else by class I feel loopy," says Pantastico. "I love bananas, mangoes and Hawaiian papayas if I can find them. I most likely have a starch, like toast or oatmeal. Sometimes I'll go on a yogurt or smoothie kick. I just listen to what my body wants."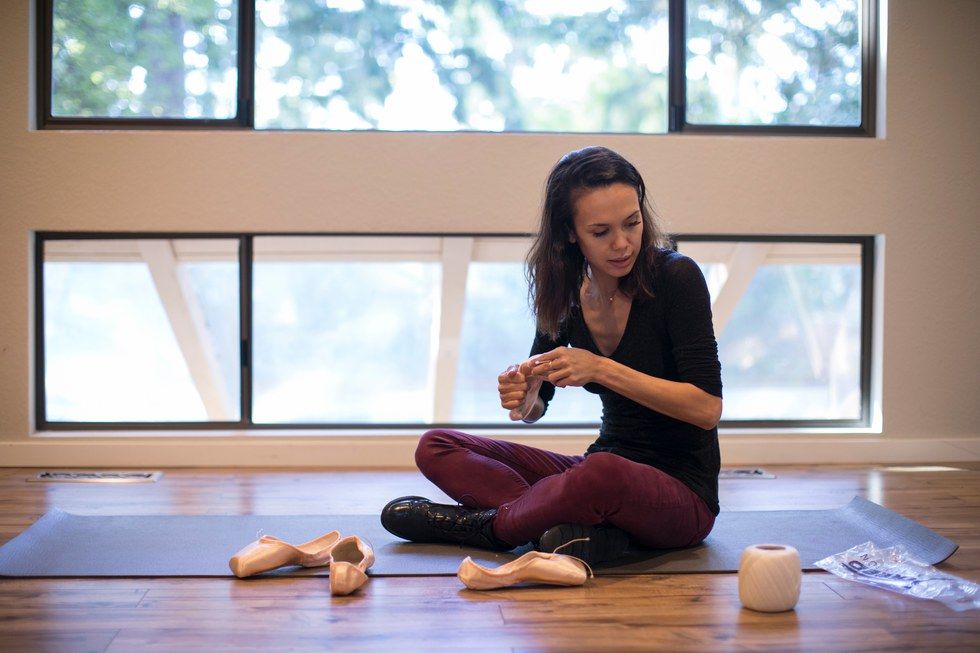 Lindsay Thomas
In August, Pantastico choreographed for the first time for a site-specific event at the Olympic Sculpture Park. "I think every dancer should try being on that side at least once," she says. Although she loved the experience, she wants to focus her energy on dancing for now.
Lindsay Thomas
To get going before pliés, she rolls out her muscles using several different-sized balls and a foam roller. "As soon as I get to work, I change into something warm and loose so my body feels at ease."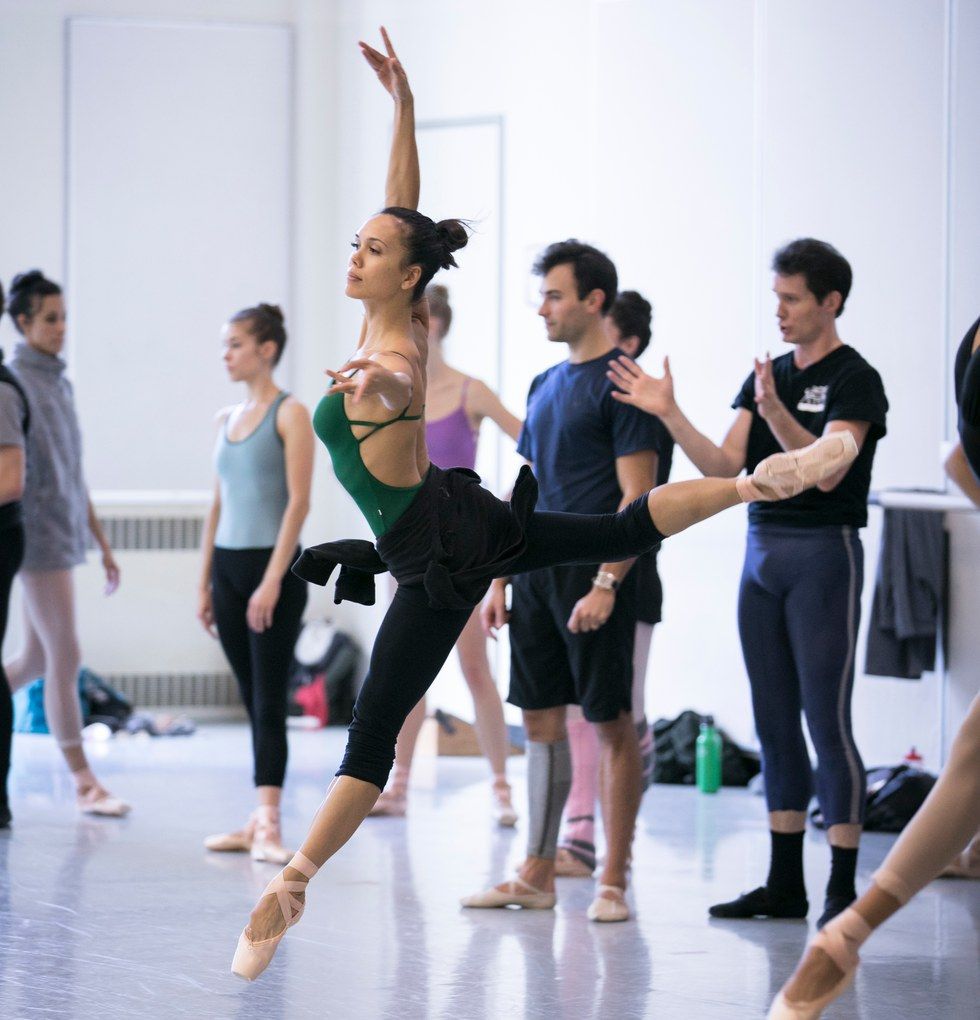 Lindsay Thomas
Pantastico tapes every toe with contractor masking tape. "If I don't, I'm likely to get a blister on that naked toe!"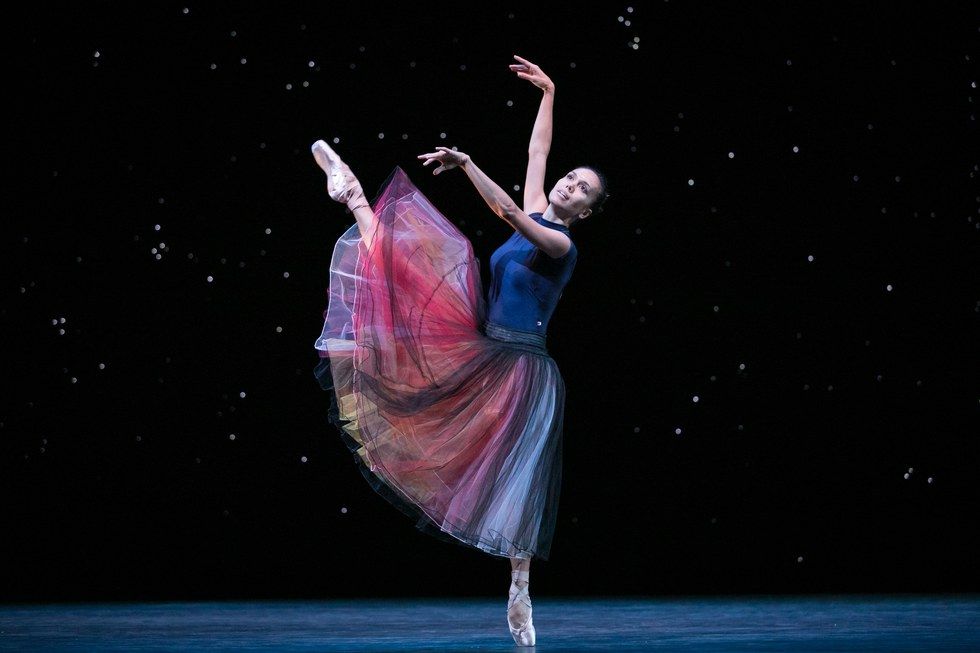 Lindsay Thomas
"When dancing 'Emeralds,' I visualize Violette Verdy as a dancer and as the person I saw in her interviews (thoughtful and giving)."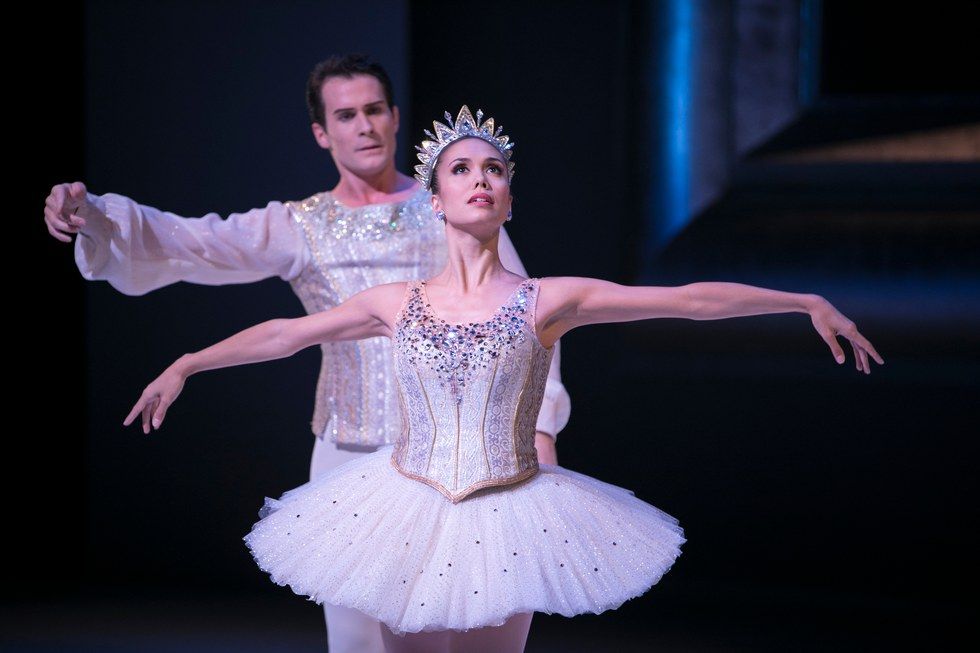 Lindsay Thomas
"For 'Diamonds' I think of the relationship between Suzanne Farrell and Mr. Balanchine: Only they know what they experienced with each other, but I love to imagine that their relationship was a lot like the central pas de deux."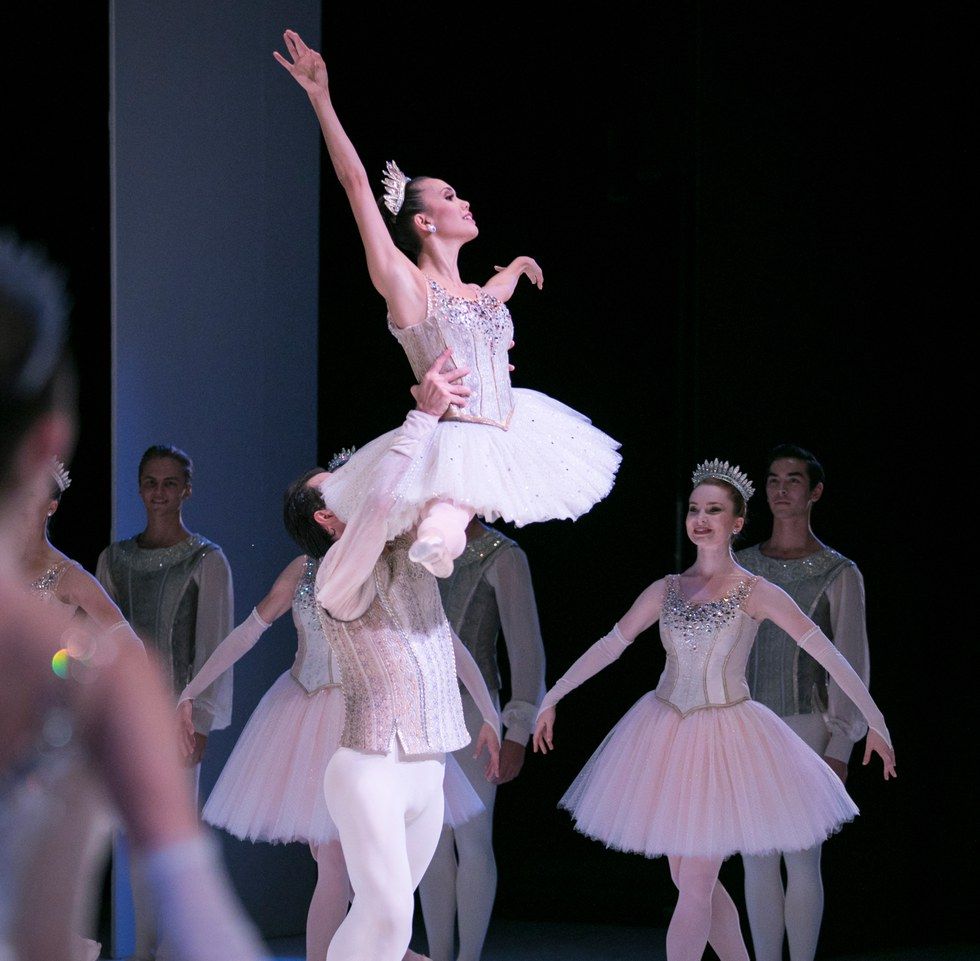 Lindsay Thomas
How did her European experience change her? "I'm much more thoughtful with my body and with what I am dancing," she says. "I've always cared about things, I just care more than ever now." And her outlook on dance has also evolved: "Living two different perspectives made things a lot clearer for me about how I want to represent the art form, and how I can help it progress."
Lindsay Martell at a class performance. Courtesy Martell.
More than once, when I'm sporting my faded, well-loved ballet hoodie, some slight variation of this conversation ensues:
"Is your daughter the dancer?"
"Actually," I say, "I am."
"Wow!" they enthuse. "Who do you dance with? Or have you retired...?"
"I don't dance with a company. I'm not a professional. I just take classes."
Insert mic drop/record scratch/quizzical looks.
Keep reading...
Show less
Taylor Stanley in Apollo. Photo by Erin Baiano, Courtesy New York City Ballet
You nominated your favorite dance moments so far in 2019, and we narrowed them down to this list. Now it's time to cast your vote to help decide who will be deemed our Readers' Choice picks for the year!
Voting is open until September 17th. Only one vote per person will be counted.
Keep reading...
Show less
The USC Kaufman graduating class with Mikhail Baryshnikov. Gus Ruelas/USC
Just four years ago, the University of Southern California's Glorya Kaufman School of Dance welcomed its first class of BFA students. The program—which boasts world-class faculty and a revolutionary approach to training focused on collaboration and hybridity—immediately established itself as one of the country's most prestigious and most innovative.
Now, the first graduating class is entering the dance field. Here, six of the 33 graduates share what they're doing post-grad, what made their experience at USC Kaufman so meaningful and how it prepared them for their next steps:
Keep reading...
Show less
News
Sep. 16, 2019 11:00AM EST
Teaċ Daṁsa in Michael Keegan-Dolan's Loch na hEala. Photo by Marie-Laure Briane, courtesy Walker Art Center
The 2019–20 season is here, and with it more performances than any one person could reasonably catch. But fear not: We polled our writers and editors and selected the 31 most promising tickets, adding up to one endlessly intriguing year of dance.
Keep reading...
Show less