Gesel Mason is Preserving the Legacy of Black Dance Online
James Fosberg, courtesy Mason
Over the past 15 years, Gesel Mason has asked 11 choreographers—including legends like Donald McKayle, David Roussève, Bebe Miller, Jawole Willa Jo Zollar, Rennie Harris and Kyle Abraham—to teach her a solo. She's performed up to seven of them in one evening for her project No Boundaries: Dancing the Visions of Contemporary Black Choreographers.
Now, Mason is repackaging the essence of this work into a digital archive. This online offering shares the knowledge of a few with many, and considers how dance can live on as those who create it get older.
---
She recently spoke with Dance Magazine about how this project came to life and why she sees it as a necessity.
It started with an injury
"I ruptured my Achilles in July 2018. Something that became really apparent is that I can't do this forever. So how do we continue to share important works with a wide audience?"
What it's like to take on foreign challenges
"I'm getting into the nitty-gritty of bringing a digital dance platform to life, from data management and website design to copyright issues. I'm in new territory. It's exciting, talking to librarians and data management people, archivists, performance study theorists and scholars."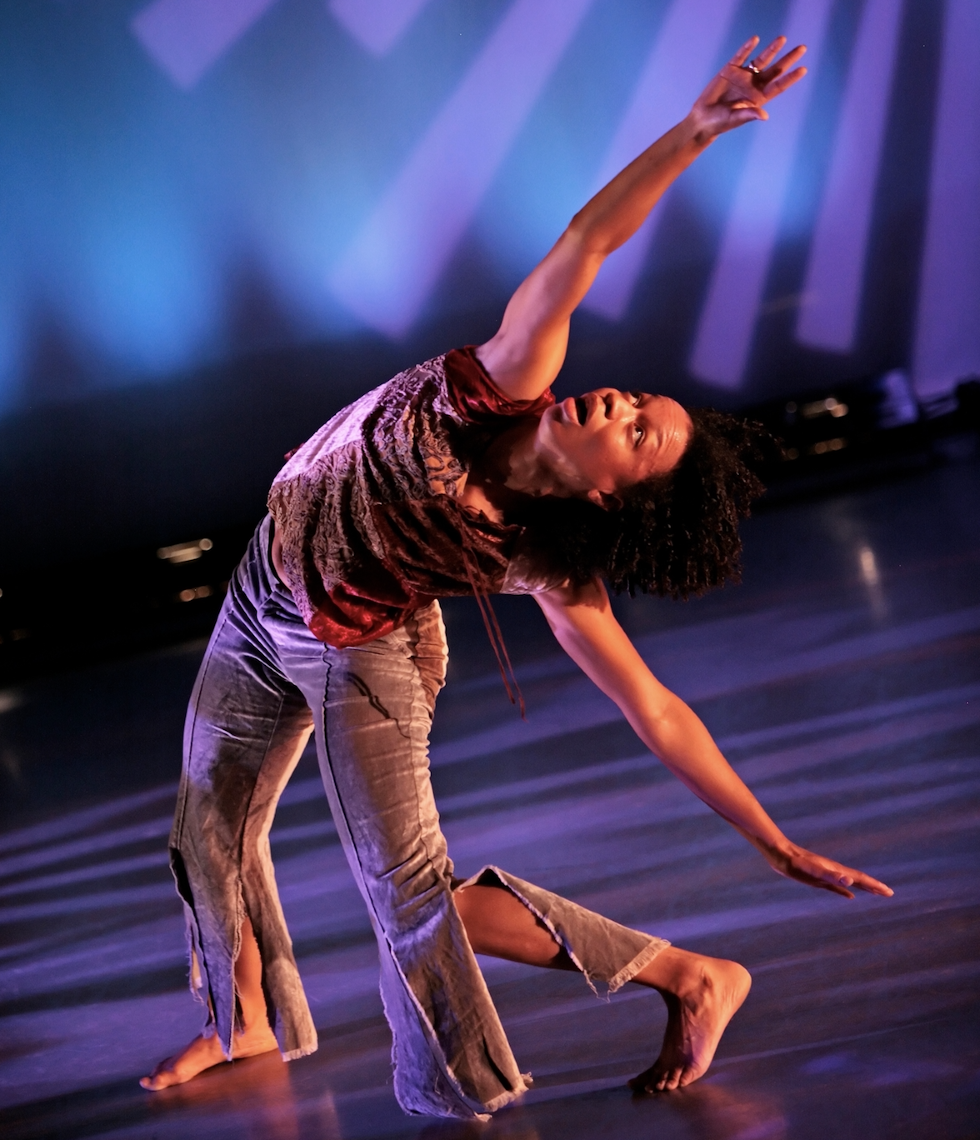 Mason in Jawole Willa Jo Zollar's Bent
Amitava Sarkar
Her goal is to make it as close to the live experience as possible
"I want to keep the body and live performance a major part of the archive. I also want scholarly articles, pictures and drawings from rehearsals, dance films, gallery visits and even holograms! What would it be like to walk into the space and be in rehearsal with me and Rennie Harris, or see an interview with Donald McKayle?"
Why her focus is on black choreographers
"I'm fascinated by articles that discuss why oppressed folks need space for themselves. The necessity keeps showing up. People are ready to try something new. It showed up in the recent midterm elections with so many firsts, from age and cultural background to gender.
"Now I'm brewing a new dance project that centers on African-American women, dancers, musicians and video designers. What happens when you don't have to be in a constant state of code switching?
"It's important to think about the impact of the work we're making, the bodies that we're using and the audiences it is for. No Boundaries re-centers conversations around African-American choreographers, so instead of saying, 'Please include this in the dance canon,' it's like, 'No, shift the whole thing.' What happens when we look at these choreographers for the impact that they're making on the field?"
She believes dance artists can do so much more
"Artists are used to making something out of nothing. We have a lot to offer in this moment, in boardrooms, academic spaces and our communities. I'm listening to all of these things."
Michelle Dorrance. Photo by Jayme Thornton
What do Percy Jackson, Princess Diana and Tina Turner have in common? They're all characters on Broadway this season. Throw in Michelle Dorrance's choreographic debut, Henry VIII's six diva-licious wives and the 1990s angst of Alanis Morissette, and the 2019–20 season is shaping up to be an exciting mix of past-meets-pop-culture-present.
Here's a look at the musicals hitting Broadway in the coming months. We're biding our time until opening night!

Keep reading...
Show less
UA Dance Ensemble members Candice Barth and Gregory Taylor in Jessica Lang's "Among the Stars." Photo by Ed Flores, courtesy University of Arizona
If you think becoming a trainee or apprentice is the only path to gaining experience in a dance company environment, think again.
The University of Arizona, located in the heart of Tucson, acclimates dancers to the pace and rigor of company life while offering all the academic opportunities of a globally-ranked university. If you're looking to get a head-start on your professional dance career—or to just have a college experience that balances company-level training and repertory with rigorous academics—the University of Arizona's undergraduate and graduate programs have myriad opportunites to offer:
Keep reading...
Show less
Alice Sheppard/Kinetic Light in DESCENT, which our readers chose as last year's "Most Moving Performance." Photo by Jay Newman, courtesy Kinetic Light
Yes, we realize it's only August. But we can't help but to already be musing about all the incredible dance happenings of 2019.
We're getting ready for our annual Readers' Choice feature, and we want to hear from you about the shows you can't stop thinking about, the dance videos that blew your mind and the artists you discovered this year who everyone should know about.
Keep reading...
Show less
Getty Images
Ah, stretching. It seems so simple, and is yet so complicated.
For example: You don't want to overstretch, but you're not going to see results if you don't stretch enough. You want to focus on areas where you're tight, but you also can't neglect other areas or else you'll be imbalanced. You were taught to hold static stretches growing up, but now everyone is telling you never to hold a stretch longer than a few seconds?
Considering how important stretching correctly is for dancers, it's easy to get confused or overwhelmed. So we came up with 10 common stretching scenarios, and gave you the expert low-down.
Keep reading...
Show less