Designer and choreographer Lauren Bedal has one of the most futuristic dance jobs out there. An Ohio State-trained dancer and dance-maker, she is a human-computer interaction designer. Bedal uses her dancerly expertise to help companies like Google think through how people move their bodies, and designs the choreography that we use to navigate our phones, computers, and other, still-emerging technologies.
---
How interaction design works
"Interaction designers define the structure and behavior of interactive systems, focusing on the needs, desires and motivations of users so they can effectively achieve their goals in different contexts. The technology you use every day, such as Gmail, YouTube and Instagram, have all been touched by an interaction designer."
"A typical design process involves research to understand users' needs and goals; ideation and prototyping (in 2D or 3D); exploring, refining and validating ideas with user testing; and finally the delivery of design specs to an engineering team to fully realize the experience. Once a product ships, designers continue to iterate and improve the design quality and functionality based on user feedback."
"Interacting with digital information in 3D space contains similar elements to choreography. Just like a choreographer, interaction designers need to understand the movement of the body, in space, over time."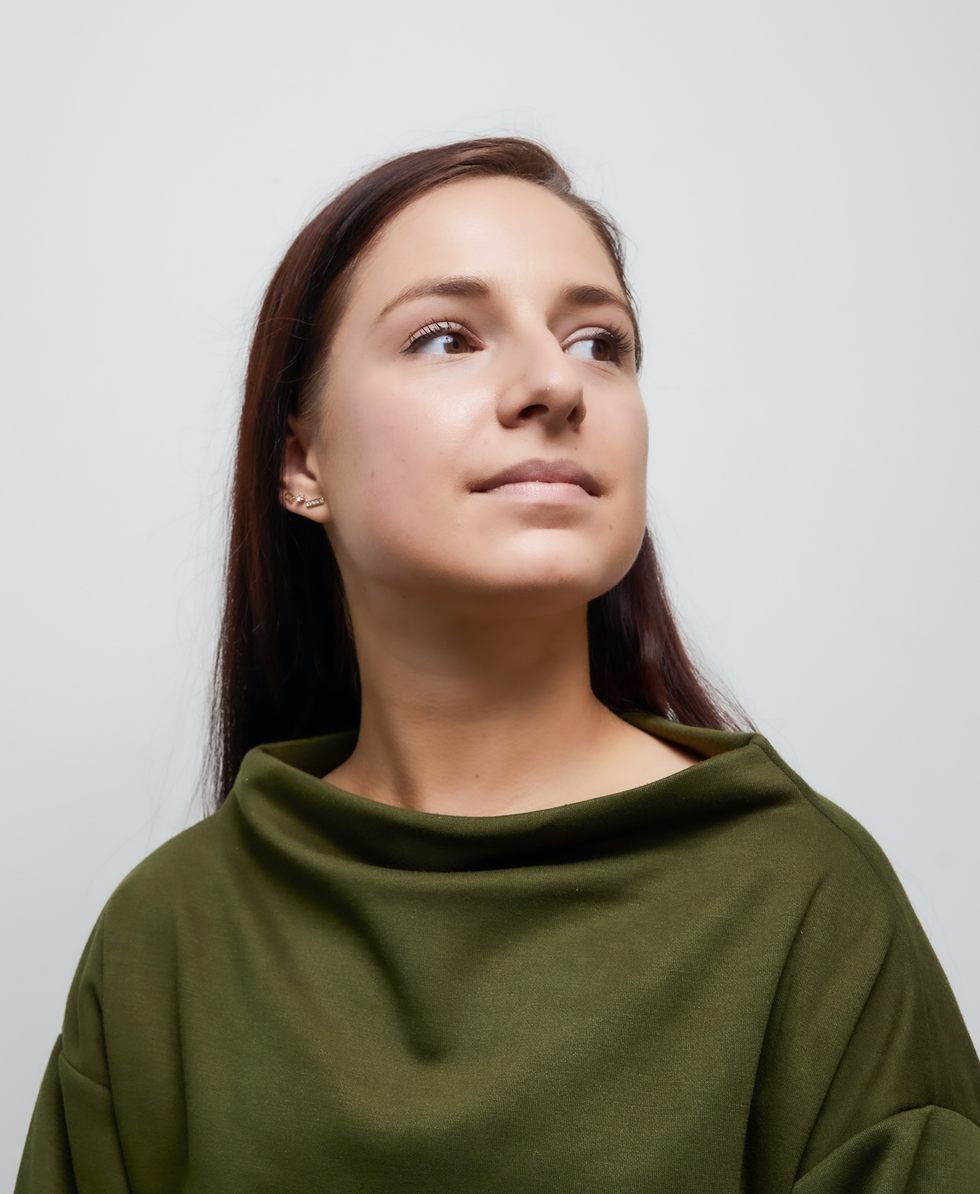 Henry Wu, Courtesy Bedal
"Advances in gesture recognition technology require a new choreography of in-air hand gestures to interact with objects such as 'pinch' to select with Oculus Quest; 'swipe' to skip songs on Google's Pixel 4; and a 'bloom' to open the menu for Microsoft Hololens. Designers in this space are actively defining a new lexicon of movements to create intuitive and playful methods of interaction."
What her work involves
"Much of my work over the past five years has been centered around the question: 'How can the field of dance influence the design of digital experiences?' My goal is to re-frame dance terminology and methodologies and make them accessible for designers. As dancers, we know the best way to learn is through movement. So, to help facilitate comprehension, I've created a few movement-based exercises to help designers embody spatial concepts. One example is explorations of the dimensions of the kinesphere (high, medium, low and near, middle, far). Another is using choreographic devices such as canon and retrograde to explore potential movement sequences users may experience with a product. This allows designers to, 1) think and move spatially, 2) generate empathy for users and 3) invite the body as a knowledgeable decision-maker in the design process. My goal is to build a toolkit for designers as a blend of conceptual frameworks, terminology and movement-based exercises.
"Currently, my days at Google ATAP (Advanced Technologies and Projects Group) are now focused on research and development, where our design team works closely with hardware and software engineers, research scientists, and creative technologists to develop new interactions. Unlike typical product development cycles, where designers work against many constraints, research is an 'improvisational' space, where we can explore and play with new ideas."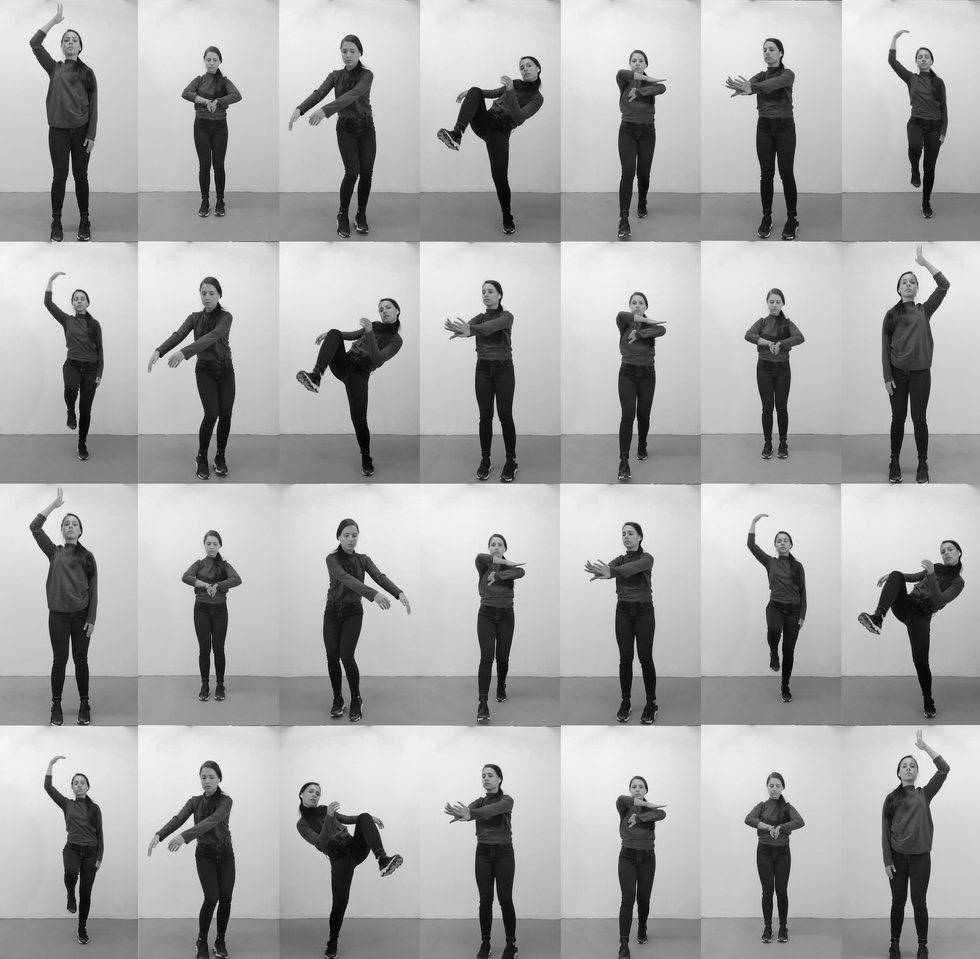 Courtesy Bedal
The possibilities of choreography & tech
"AI and machine learning can help choreographers generate phrase material, compose dance sequences and discover new patterns in their work. For example, Wayne McGregor recently collaborated with Google Arts & Culture to build an AI tool which was used to view and compose dance sequences for the work 'Living Archive: An AI Performance Experiment.' "
"It's exciting to see more accessible methods of digitally capturing movement with Apple's ARKit, Ultraleap and motion capture suits. For dancers, this unlocks huge opportunities to creatively augment dance performances, view documented dance from all angles and learn choreography. There is a growing community of musicians and artists who've embraced virtual concerts including Imogen Heap and Lindsey Stirling."
Other innovators in this space to watch
"Companies and artists that continue to produce inspiring movement-based work with cutting edge technology include William Forsythe, Rhizomatiks Research, Wayne McGregor, Adrien M/Claire B, Chunky Move and Universal Everything. Additional noteworthy innovators in the dance and technology space include Catie Cuan, Amy Laviers, Jodi Lomask, Maya Man and Kinetech Arts. I've met many of these incredible people through dance conferences such as MOCO (International Conference on Movement and Computing) and CRCI (Conference for Research on Choreographic Interfaces)."