The Problem With Les Grands Ballets' Male-Choreographed "FEMMES" Program Goes Beyond Fairness
The marketing image for FEMMES, screenshot from grandsballets.com
It had the makings of great satire. Three male dancers wrapped up in several layers of dripping cellophane, set against a background of vibrant pink. Above them was the headline FEMMES. Below was a blurb outlining Les Grands Ballets Canadiens' concept: an evening of ballet on the theme of "Woman," which would be part of the larger 2018/19 season billed as "an ode to woman."
The punchline: the triple bill would be choreographed entirely by men, and out of the eight choreographers on the season program, only one would be female.
---
On first glance (or second or third) you might have assumed that the Montreal-based company had put together a brilliant marketing coup in the form of a "mock season." An Onion-worthy parody to indict sexism and patriarchy in the ballet-world—especially the dearth of female choreographers having their work presented at major companies. A #TimesUp lampoon of the myriad ways men attempt to speak for women in life and art, and an indication that incoming artistic director, Ivan Cavallari, had his finger on the pulse of the times.
But there was one big problem: The season was no joke.
When Les Grands Ballets issued its 62nd season announcement last Monday, the dance community balked at the inconceivably tone-deaf program. The press release, which referred to women as "symbols" and stated that the male choreographers would "courageously meet the challenge of creating work on such a powerfully charged theme," was ridiculed and criticized across social media platforms. Luke Jennings wrote a damning editorial about the programming in The Guardian.
Local artists began to organize: Kathleen Rea, a former National Ballet of Canada dancer and contemporary choreographer, started a petition to add a female choreographer to the triple bill and change the objectifying nature of the marketing language. Within several days, she had nearly 3000 signatures.
Yesterday, there were new developments to the story. One of the choreographers of the all-male triple bill, the French Medhi Walerski, announced on Facebook that he'd removed himself from the program. "I am aware of the pervasive misrepresentation and lack of predominance [women] have often been subjected to in their own careers, and I do not stand for that," he posted.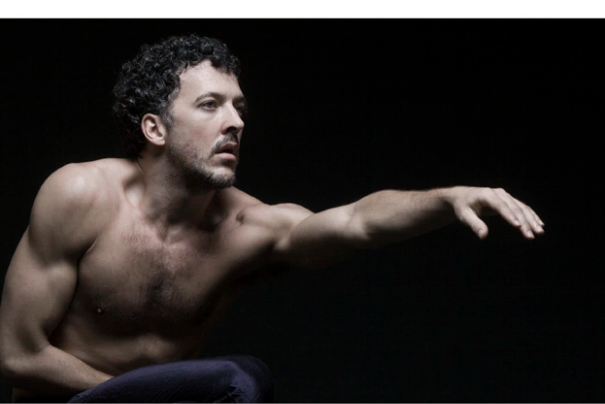 Medhi Walerski
Then, Les Grands Ballets issued a second press release. The triple bill's name had been changed to "Palarmi d'Amore," (Italian for "talk to me of love") and would now explore "love in all its forms in today's society."

"We have heard you," is the message from Cavallari, who is quoted in the press release as having been surprised by the backlash. "I didn't want to talk about women as objects, but from a broader perspective: in relation to life, to love and to the Earth," the document states.
Even with the sexism partly corrected (no commitment to adding a female choreographer to the triple bill has been made) the new program sounds corny and out of touch. A meditation on love in its many societal forms seems about as probing and intelligent as a good mobile-network commercial.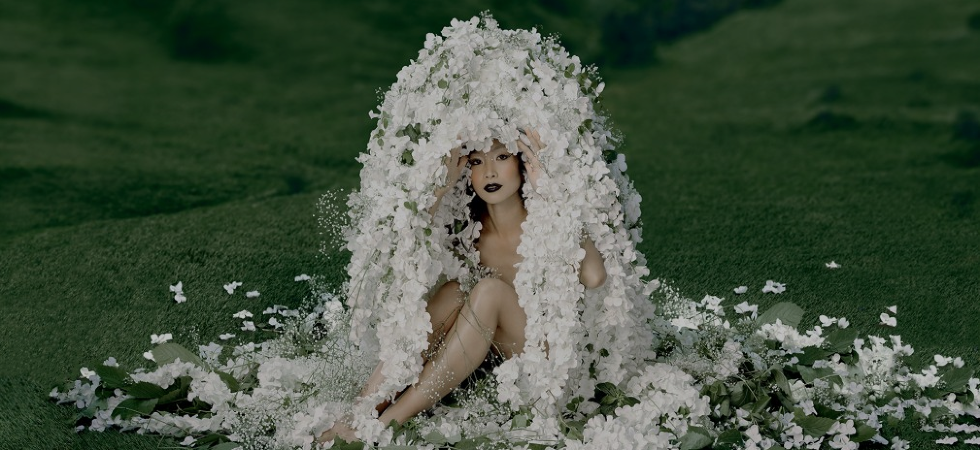 Les Grands Ballets' marketing image for Lady Chatterly's Lover, which opens the season in October
Cavallari is hardly the only artistic director who has failed to give women choreographers sufficient presence in his programming. The National Ballet of Canada has the work of zero female choreographers on their Toronto stage in 2018/19. But what I'm not sure these producers realize is that the issue goes beyond fairness and numbers.

The lack of gender and cultural diversity in the ballet world is a huge part of what keeps classical ballet from actually reflecting and refracting the world we live in—as good art must—and leaves it churning out hackneyed ideas and Disney-level child's fare. While the cultural conversation moves in one direction, ballet seals itself off hermetically and moves the other way, becoming increasing irrelevant and indefensible to younger generations. Yes, the results are absurd and ethically questionable—as this FEMMES gaffe shows. But they're also just plain boring.
Related Articles Around the Web
From Your Site Articles
News
Jul. 15, 2019 12:30PM EST
Courtesy Ritzel
Capezio, Bloch, So Dança, Gaynor Minden.
At the top of the line, dancers have plenty of quality footwear options to choose from, and in most metropolitan areas, stores to go try them on. But for many of North America's most economically disadvantaged dance students, there has often been just one option for purchasing footwear in person: Payless ShoeSource.
Keep reading...
Show less
Jayme Thornton
When Sonya Tayeh saw Moulin Rouge! for the first time, on opening night at a movie theater in Detroit, she remembers not only being inspired by the story, but noticing the way it was filmed.
"What struck me the most was the pace, and the erratic feeling it had," she says. The camera's quick shifts and angles reminded her of bodies in motion. "I was like, 'What is this movie? This is so insane and marvelous and excessive,' " she says. "And excessive is I think how I approach dance. I enjoy the challenge of swiftness, and the pushing of the body. I love piling on a lot of vocabulary and seeing what comes out."
Keep reading...
Show less
Robbie Fairchild in a still from In This Life, directed by Bat-Sheva Guez. Photo courtesy Michelle Tabnick PR
Back when Robbie Fairchild graced the cover of the May 2018 issue of Dance Magazine, he mentioned an idea for a short dance film he was toying around with. That idea has now come to fruition: In This Life, starring Fairchild and directed by dance filmmaker Bat-Sheva Guez, is being screened at this year's Dance on Camera Festival.
While the film itself covers heavy material—specifically, how we deal with grief and loss—the making of it was anything but: "It was really weird to have so much fun filming a piece about grief!" Fairchild laughs. We caught up with him, Guez and Christopher Wheeldon (one of In This Life's five choreographers) to find out what went into creating the 11-minute short film.
Keep reading...
Show less
Terry Notary in a movement capture suit during the filming of Rise of the Planet of the Apes. Photo by Sigtor Kildal, Courtesy Notary
When Hollywood needs to build a fantasy world populated with extraordinary creatures, they call Terry Notary.
The former gymnast and circus performer got his start in film in 2000 when Ron Howard asked him to teach the actors how to move like Whos for How the Grinch Stole Christmas. Notary has since served as a movement choreographer, stunt coordinator and performer via motion capture technology for everything from the Planet of the Apes series to The Hobbit trilogy, Avatar, Avengers: Endgame and this summer's The Lion King.
Since opening the Industry Dance Academy with his wife, Rhonda, and partners Maia and Richard Suckle, Notary also offers movement workshops for actors in Los Angeles.
Keep reading...
Show less