The Problem With Les Grands Ballets' Male-Choreographed "FEMMES" Program Goes Beyond Fairness
The marketing image for FEMMES, screenshot from grandsballets.com
It had the makings of great satire. Three male dancers wrapped up in several layers of dripping cellophane, set against a background of vibrant pink. Above them was the headline FEMMES. Below was a blurb outlining Les Grands Ballets Canadiens' concept: an evening of ballet on the theme of "Woman," which would be part of the larger 2018/19 season billed as "an ode to woman."
The punchline: the triple bill would be choreographed entirely by men, and out of the eight choreographers on the season program, only one would be female.
---
On first glance (or second or third) you might have assumed that the Montreal-based company had put together a brilliant marketing coup in the form of a "mock season." An Onion-worthy parody to indict sexism and patriarchy in the ballet-world—especially the dearth of female choreographers having their work presented at major companies. A #TimesUp lampoon of the myriad ways men attempt to speak for women in life and art, and an indication that incoming artistic director, Ivan Cavallari, had his finger on the pulse of the times.
But there was one big problem: The season was no joke.
When Les Grands Ballets issued its 62nd season announcement last Monday, the dance community balked at the inconceivably tone-deaf program. The press release, which referred to women as "symbols" and stated that the male choreographers would "courageously meet the challenge of creating work on such a powerfully charged theme," was ridiculed and criticized across social media platforms. Luke Jennings wrote a damning editorial about the programming in The Guardian.
Local artists began to organize: Kathleen Rea, a former National Ballet of Canada dancer and contemporary choreographer, started a petition to add a female choreographer to the triple bill and change the objectifying nature of the marketing language. Within several days, she had nearly 3000 signatures.
Yesterday, there were new developments to the story. One of the choreographers of the all-male triple bill, the French Medhi Walerski, announced on Facebook that he'd removed himself from the program. "I am aware of the pervasive misrepresentation and lack of predominance [women] have often been subjected to in their own careers, and I do not stand for that," he posted.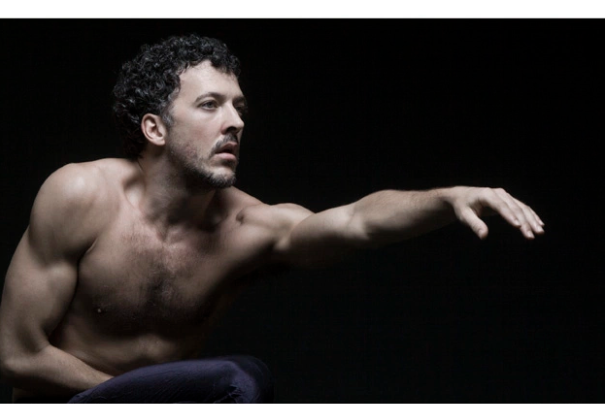 Medhi Walerski
Then, Les Grands Ballets issued a second press release. The triple bill's name had been changed to "Palarmi d'Amore," (Italian for "talk to me of love") and would now explore "love in all its forms in today's society."

"We have heard you," is the message from Cavallari, who is quoted in the press release as having been surprised by the backlash. "I didn't want to talk about women as objects, but from a broader perspective: in relation to life, to love and to the Earth," the document states.
Even with the sexism partly corrected (no commitment to adding a female choreographer to the triple bill has been made) the new program sounds corny and out of touch. A meditation on love in its many societal forms seems about as probing and intelligent as a good mobile-network commercial.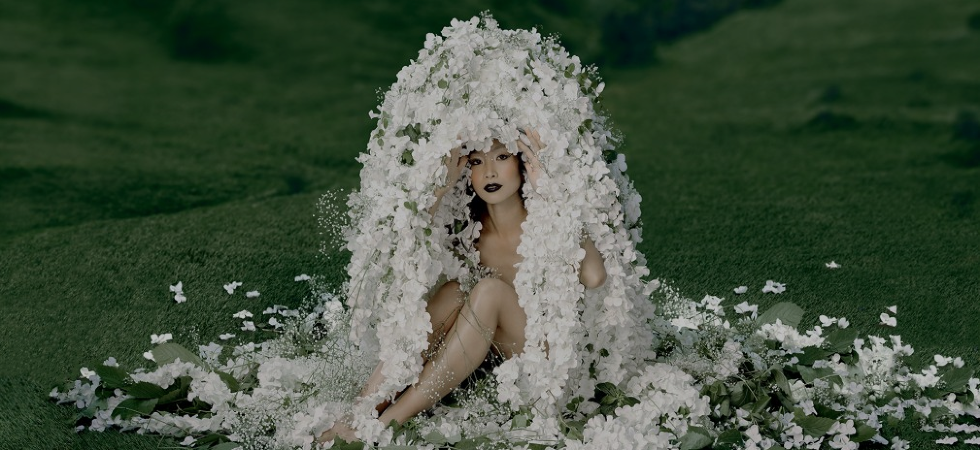 Les Grands Ballets' marketing image for Lady Chatterly's Lover, which opens the season in October
Cavallari is hardly the only artistic director who has failed to give women choreographers sufficient presence in his programming. The National Ballet of Canada has the work of zero female choreographers on their Toronto stage in 2018/19. But what I'm not sure these producers realize is that the issue goes beyond fairness and numbers.

The lack of gender and cultural diversity in the ballet world is a huge part of what keeps classical ballet from actually reflecting and refracting the world we live in—as good art must—and leaves it churning out hackneyed ideas and Disney-level child's fare. While the cultural conversation moves in one direction, ballet seals itself off hermetically and moves the other way, becoming increasing irrelevant and indefensible to younger generations. Yes, the results are absurd and ethically questionable—as this FEMMES gaffe shows. But they're also just plain boring.
Steele relies on carbs for Broadway-worthy energy. Photo by Lee Gumbs, courtesy Steele
Ryan Steele has a simple rule for demanding days on Broadway: "I listen to my body," he says. "I have whatever I'm craving: If I need more protein, I go straight for that. If I'm tired, I know I need carbs."
This wasn't always Steele's approach. Growing up, shuttling between the studio and school meant relying on McDonald's and Burger King.
Keep reading...
Show less
News
Oct. 13, 2018 09:18AM EST
Members of RIOULT check out the construction site. Photo by Penelope Gonzalez, Courtesy RIOULT
For over a decade, husband-and-wife team Pascal Rioult and Joyce Herring, artistic and associate artistic directors of RIOULT Dance NY, dreamed of building a space for their company and fellow artists in the community, and a school for future dancers. This month, their 11,000-square-foot dream opens its doors in the Kaufman Arts District in Astoria, Queens, a New York City neighborhood across the East River from Manhattan.
Keep reading...
Show less
Popular
Oct. 01, 2018 03:29PM EST
Photo by Ed Flores/MFA candidate Kara Madden rehearses undergraduate dance majors Gregory Taylor and Joe Ogren
In the final years of her decade-long career with the Lewitzky Dance Company, University of Arizona Associate Professor Amy Ernst began to develop an interest in dance injury prevention. She remembers feeling an urge to widen her understanding of dance and the body. Soon after retirement from the Company, she was hired by the Kerlan-Jobe Orthopaedic Clinic in Inglewood, California as a physical therapy assistant, where she worked for the next three and a half years. This work eventually led her to pursue an M.F.A. in dance at the University of Washington-Seattle. She remembers growing into the role of a professor during her time pursuing her degree. That incubation phase was critical. Ernst joined the faculty at the University of Arizona in 1995, and now as director of the M.F.A. program, mentors the new generation of dance faculty, company directors and innovators.
Keep reading...
Show less


Get Dance Magazine in your inbox