Lillian DiPiazza knows how to prioritize. This May, she graduated from the University of Pennsylvania with a degree in urban studies, having squeezed in coursework while dancing full-time as a celebrated principal at Pennsylvania Ballet. But even when college and her career compounded to make her busiest, she still took time to take care of her body by cross-training.
How does she do it?
---
Motivation #1: The Quest To Be Injury-Free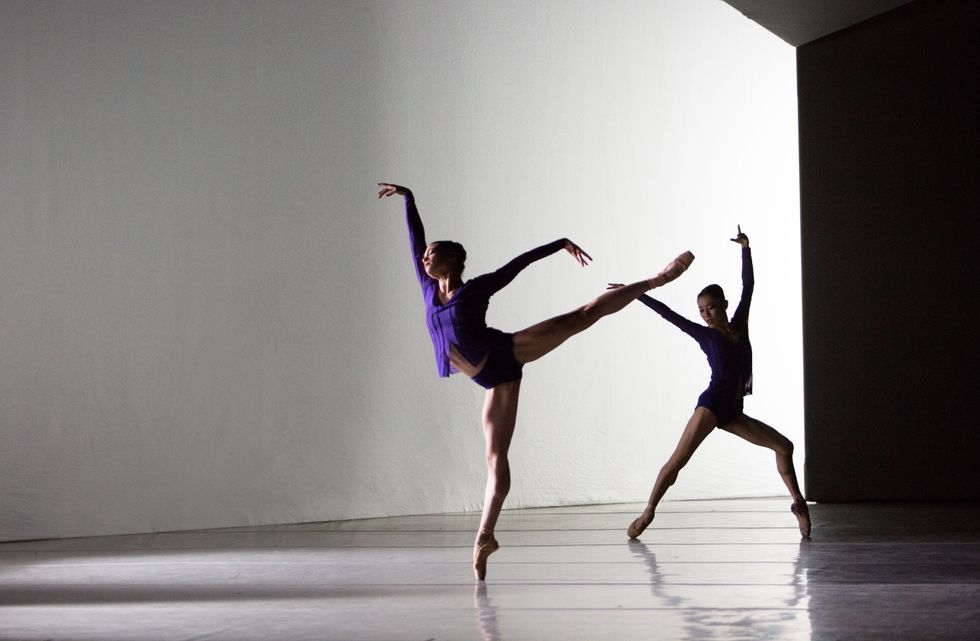 In David Dawson's The Third Light. Photo by Alexander Iziliaev
Two years ago, DiPiazza got a stress fracture in her lumbar spine. "That was a warning sign that I needed to be doing different types of exercises outside of ballet," she says.
She started practicing a 15-minute series of core stabilizers every morning and night, and during any break in the rehearsal day. "They look like you're doing nothing, but they're actually very effective!" For example: Lying on her back with her feet flat on the floor, she lets one knee slowly fall to the side, then brings it back up without moving her center or hips.
Her favorite new tool is the Parasetter Minis. These blocks, invented by physical therapist Marika Molnar, keep dancers from gripping the floor with their toes. "I do anything from squats to bridges with my feet on these to add an extra challenge."
Motivation #2: A Workout She Loves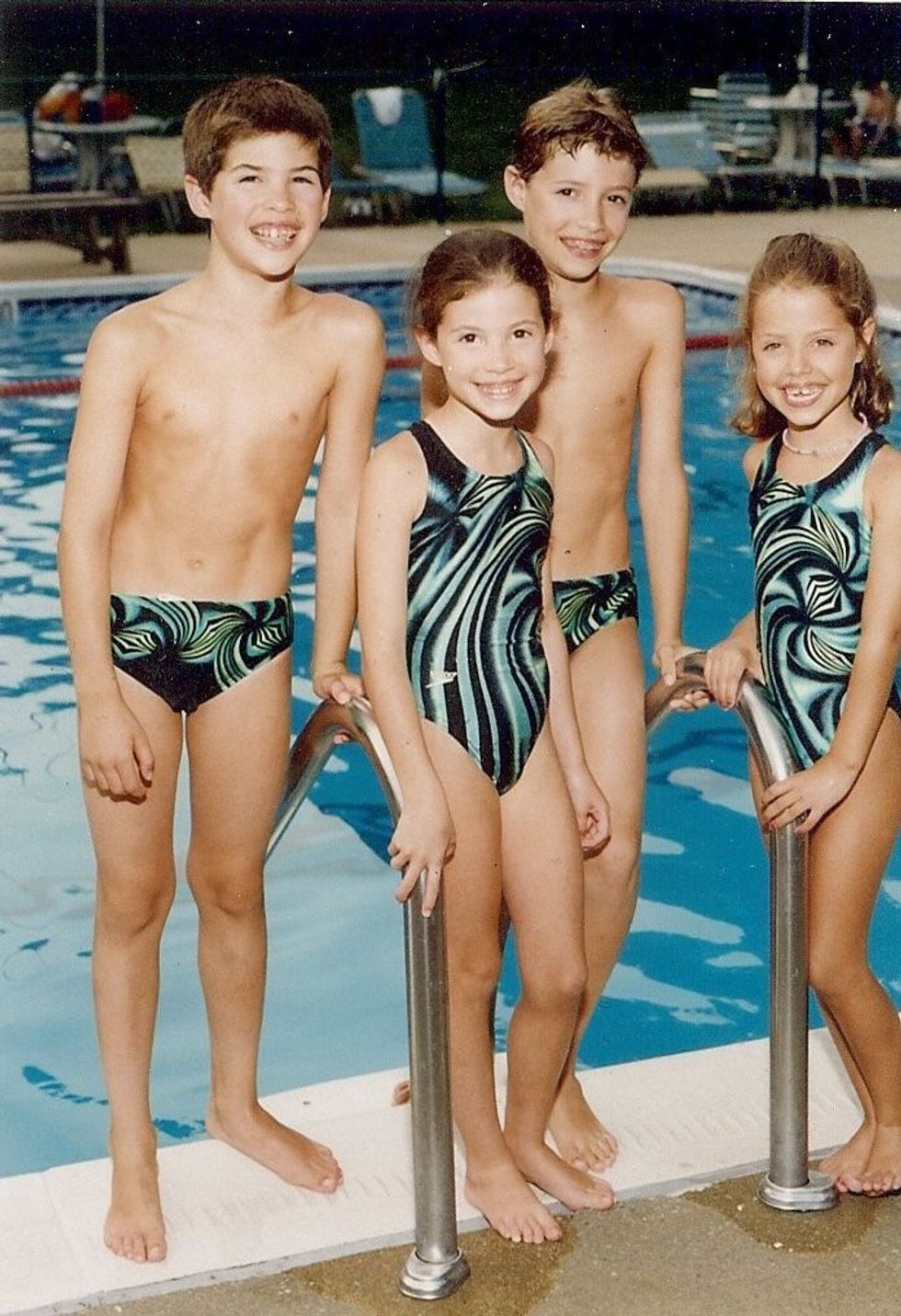 The DiPiazza siblings at swim practice
Growing up in a family of swimmers, DiPiazza was on a summer swim team from age 8 to 17. Today, she loves swimming's recovery effects as much as its no-impact, endurance-building benefits: "I always feel stretched-out and lengthened afterwards." She practices all four competitive strokes about twice a week. "When you're learning a new contemporary work, it's good to have challenged your body by doing different things." Her routine:
1. Warm up with 200 meters of freestyle without stopping.
2. Cycle through 50 meters each of freestyle, breaststroke, backstroke and butterfly. Repeat for 25 minutes.
3. If she wants a harder workout, some laps might be sprints.
4. For extra core work, she'll lie on her back with her hands over her head and together (like an arrow) and propel herself with a butterfly kick.
Motivation #3: A Good-Looking Gym Buddy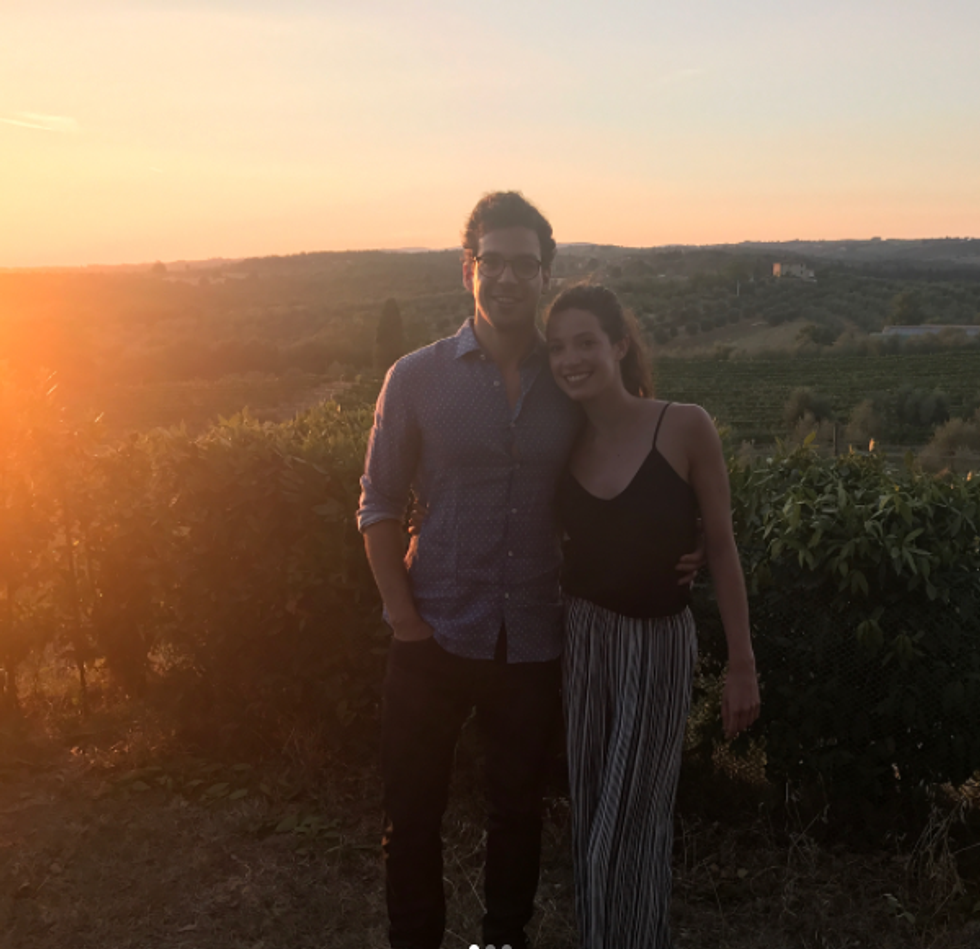 DiPiazza and her favorite gym buddy. Photo via Instagram
DiPiazza makes a point to visit the gym three or four times a week. "It helps to have a gym buddy," she admits. Her boyfriend—who's a doctor by day and an enthusiastic surfer in his time off—helps motivate her. If she doesn't head to the pool, they'll hit the weight room together. DiPiazza follows celebrity trainers like Kirk Myers on Instagram to find new strength-training exercises, then modifies the resistance to make the movement safe for her body if necessary. "I like to mix it up."