9 Ways Dancers Spend & Save Their Paychecks
What are your money-saving tricks? Photo by StockSnap
Dancers are not known for bringing in the big bucks. Even commercial dancers, who can land high-paying jobs, often struggle to save enough to see themselves through periods between gigs.
But dancers are nothing if not crafty. We asked five pros for their tips on how to spend and save strategically, no matter how much money you're making.
---
1. Know How Much You Can Spend Each Month
Keeping a clear monthly budgeting system can help dancers whose income varies, which is how Chad Allen Ortiz managed his finances when he had numerous teaching and performing gigs as a freelancer. "I total up how much income is coming in that month, then subtract what I'm going to pay in food, rent, bills. I then divide that in half: One half I put into savings, one half I use for fun stuff," says Ortiz, now the educational director and a principal dancer with Nickerson-Rossi Dance.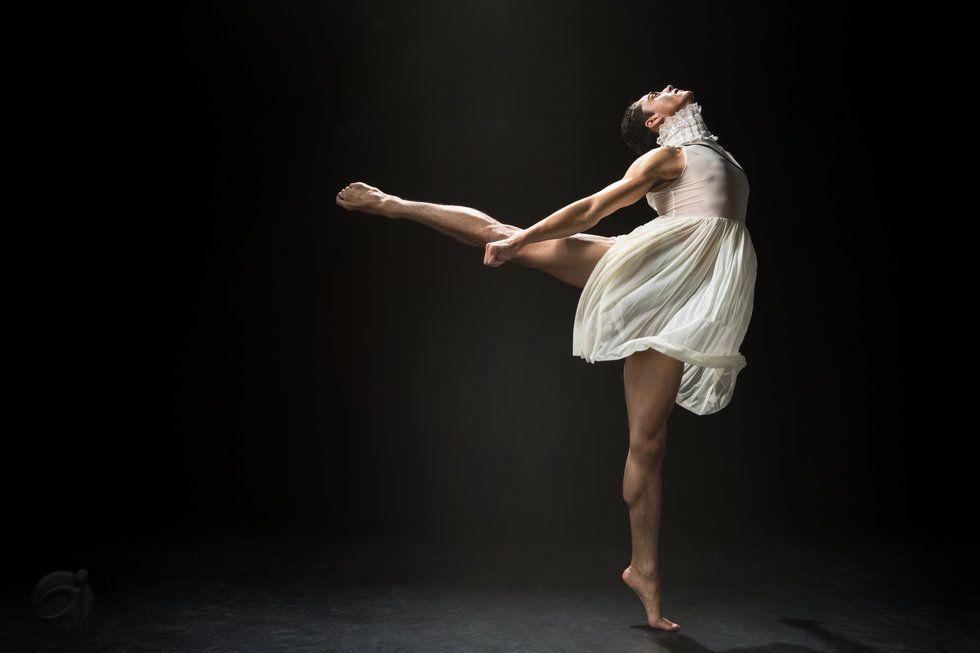 Chad Allen Ortiz totals up his income each month. Photo by Arhscana Images, courtesy Nickerson-Rossi Dance.
2. Build Your Savings Whenever You Can
Other dancers use busy months to build up their savings—that's how commercial dancer Ava Bernstine paid off her car and pays down the mortgage for her condo in North Hollywood. "On tour I'd have a certain amount of my paycheck go right to my savings," she says. "Whenever I'm working a lot I save more, rather than spend more."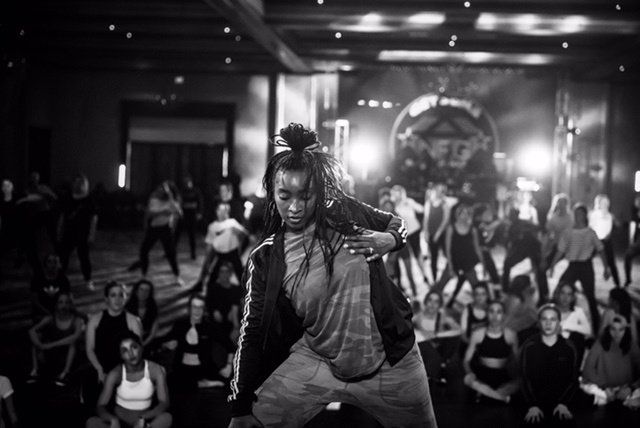 Ava Bernstine teaches at conventions between dance jobs. Photo by Robert Kelley, courtesy Bernstine
3. Take Advantage of Any Job Perks
Use any benefits you're offered. As a former member of the Merce Cunningham Dance Company, freelancer Melissa Toogood can take Cunningham class for free, which she does often. "This frees up some money for body care, like physical therapy and Pilates," she says, adding that she typically books practitioners who offer reduced rates for dancers.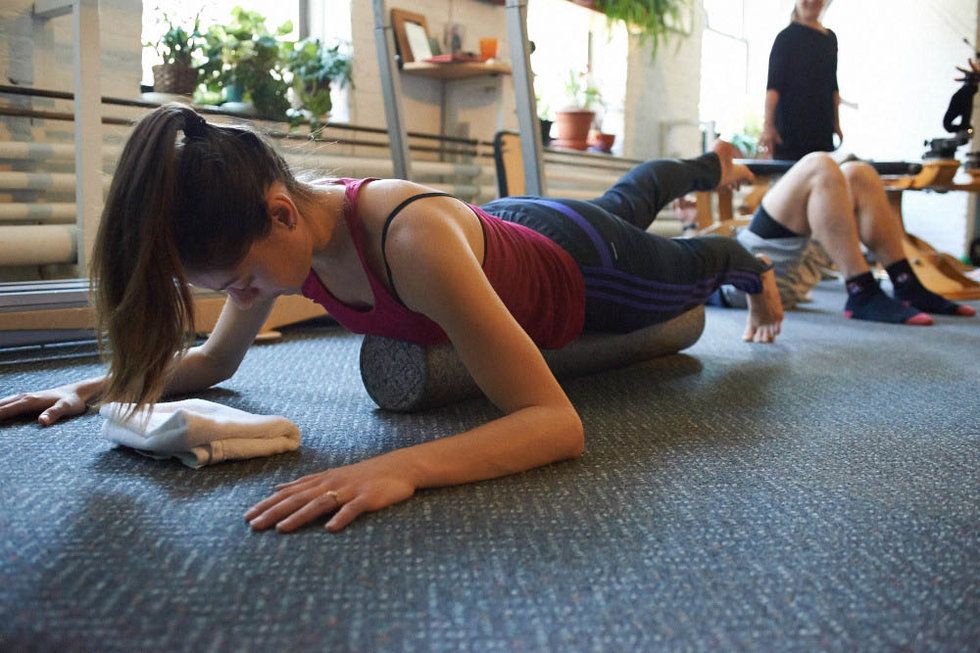 Melissa Toogood takes free Cunningham classes so that she can spend the money on body work instead. Photo by Jim Lafferty.
4. Don't Forget About Old-School Money-Saving Tools
Katherine Williams, an American Ballet Theatre corps member, swears by loyalty cards at stores like Walgreens and Starbucks. She also uses a credit card with great travel perks. "The little things add up," she says.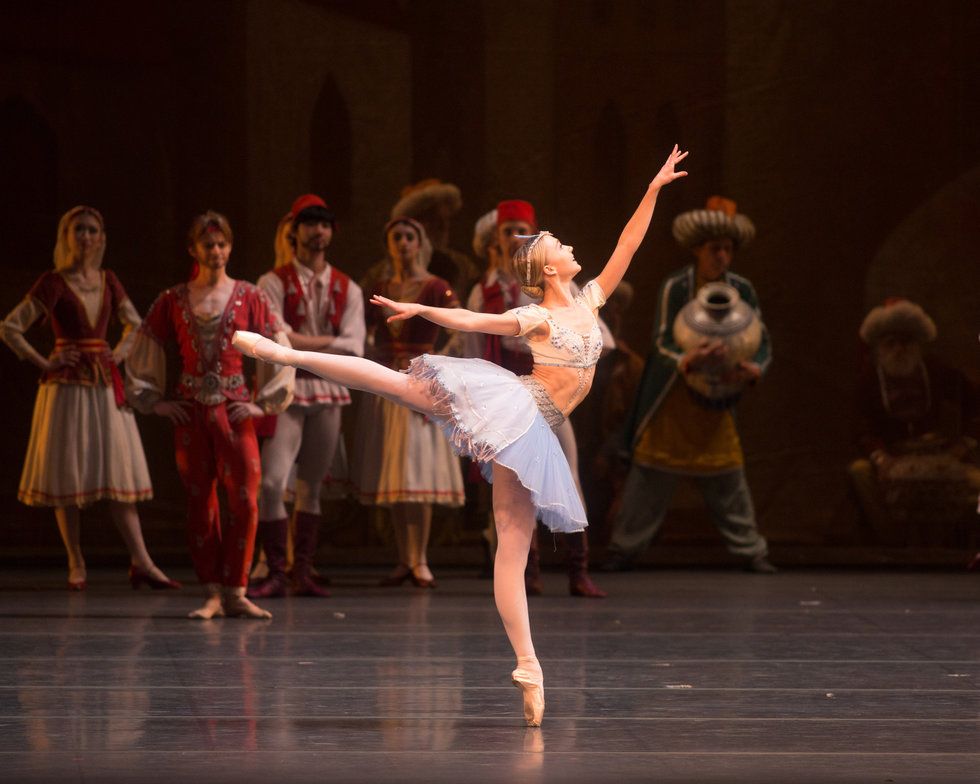 Credit cards with travel perks can add up to dream vacations. Photo of Katherine Williams in Le Corsaire by Rosalie O'Connor, courtesy ABT.
5. Get Creative With Your Skills
Early in his career, Ortiz pulled from different parts of himself to create income. "I learned social media management and photography, and I started modeling and teaching," he says.
6. Take Advantage of Online Opportunities
Smuin Ballet dancer Erin Yarbrough-Powell uses Groupon for things like massages or going out to dinner. "And eBay is great for selling anything in my closet that I'm not actually wearing," she says, "or if I find a good deal on something that I can make a little profit reselling, it turns into a fun side project."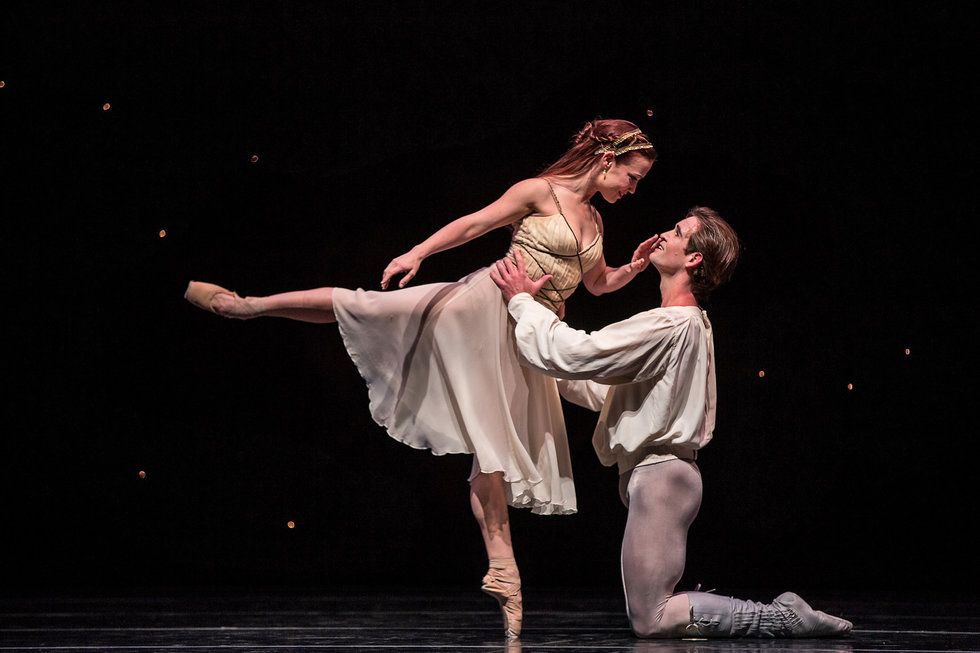 Groupon can make going out to the occasional dinner more affordable. Photo of Erin Yarbrough-Powell and Jonathan Powell in Romeo & Juliet by Chris Hardy, courtesy Smuin Ballet
7. Pick Your Priorities
Decide which splurges are worth it. "I really feel a difference in my dancing when I'm cross-training, so I'll spend on that," says Williams. "But I don't buy nice bags or clothes since I basically live in a leotard and tights, anyway."
8. Cook at Home
Toogood only eats out sporadically. When grocery shopping, she tries to buy items that are on sale and calls herself "a coupon queen."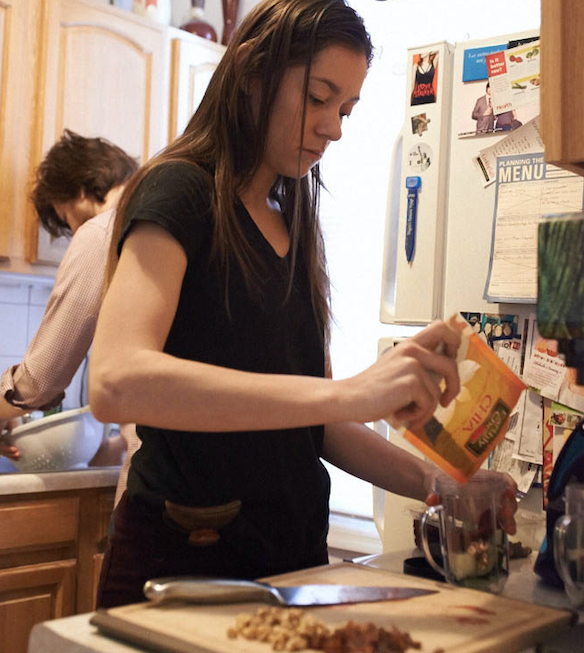 Toogood cooks her own meals at home most of the time. Photo by Jim Lafferty
9. Find the Right Side Gig
"For many dancers, the reality is that you'll need a second job," says Yarbrough-Powell. "Find something you enjoy." She teaches and choreographs for local studios because she truly loves it.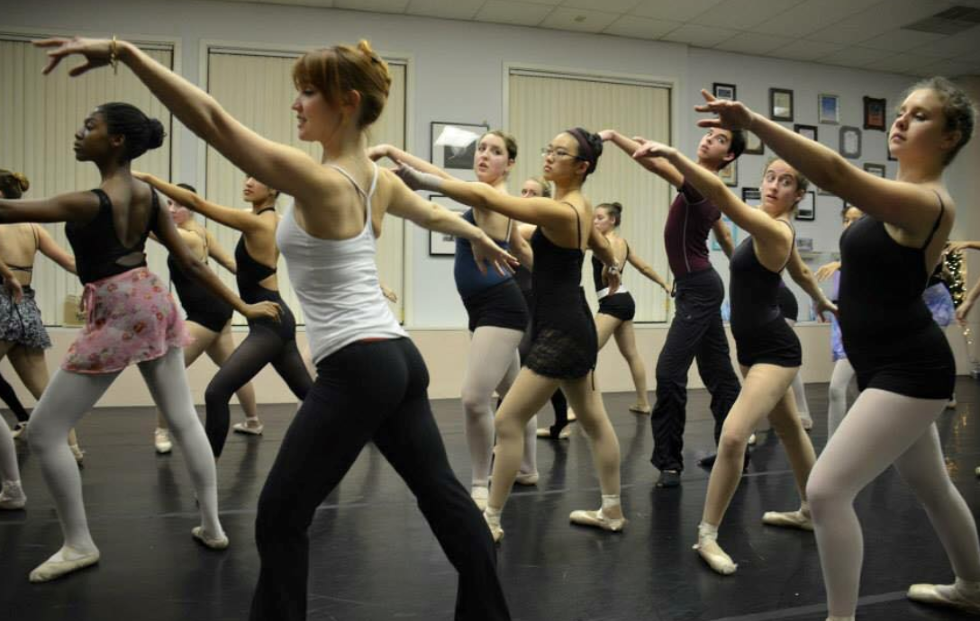 Erin Yarbrough teaching students at Dance Arts Project. Photo from Dance Arts Project via smuinballet.org
Michelle Dorrance. Photo by Jayme Thornton
What do Percy Jackson, Princess Diana and Tina Turner have in common? They're all characters on Broadway this season. Throw in Michelle Dorrance's choreographic debut, Henry VIII's six diva-licious wives and the 1990s angst of Alanis Morissette, and the 2019–20 season is shaping up to be an exciting mix of past-meets-pop-culture-present.
Here's a look at the musicals hitting Broadway in the coming months. We're biding our time until opening night!

Keep reading...
Show less
UA Dance Ensemble members Candice Barth and Gregory Taylor in Jessica Lang's "Among the Stars." Photo by Ed Flores, courtesy University of Arizona
If you think becoming a trainee or apprentice is the only path to gaining experience in a dance company environment, think again.
The University of Arizona, located in the heart of Tucson, acclimates dancers to the pace and rigor of company life while offering all the academic opportunities of a globally-ranked university. If you're looking to get a head-start on your professional dance career—or to just have a college experience that balances company-level training and repertory with rigorous academics—the University of Arizona's undergraduate and graduate programs have myriad opportunites to offer:
Keep reading...
Show less
Alice Sheppard/Kinetic Light in DESCENT, which our readers chose as last year's "Most Moving Performance." Photo by Jay Newman, courtesy Kinetic Light
Yes, we realize it's only August. But we can't help but to already be musing about all the incredible dance happenings of 2019.
We're getting ready for our annual Readers' Choice feature, and we want to hear from you about the shows you can't stop thinking about, the dance videos that blew your mind and the artists you discovered this year who everyone should know about.
Keep reading...
Show less
Getty Images
Ah, stretching. It seems so simple, and is yet so complicated.
For example: You don't want to overstretch, but you're not going to see results if you don't stretch enough. You want to focus on areas where you're tight, but you also can't neglect other areas or else you'll be imbalanced. You were taught to hold static stretches growing up, but now everyone is telling you never to hold a stretch longer than a few seconds?
Considering how important stretching correctly is for dancers, it's easy to get confused or overwhelmed. So we came up with 10 common stretching scenarios, and gave you the expert low-down.
Keep reading...
Show less