9 Ways Dancers Spend & Save Their Paychecks
What are your money-saving tricks? Photo by StockSnap
Dancers are not known for bringing in the big bucks. Even commercial dancers, who can land high-paying jobs, often struggle to save enough to see themselves through periods between gigs.
But dancers are nothing if not crafty. We asked five pros for their tips on how to spend and save strategically, no matter how much money you're making.
---
1. Know How Much You Can Spend Each Month
Keeping a clear monthly budgeting system can help dancers whose income varies, which is how Chad Allen Ortiz managed his finances when he had numerous teaching and performing gigs as a freelancer. "I total up how much income is coming in that month, then subtract what I'm going to pay in food, rent, bills. I then divide that in half: One half I put into savings, one half I use for fun stuff," says Ortiz, now the educational director and a principal dancer with Nickerson-Rossi Dance.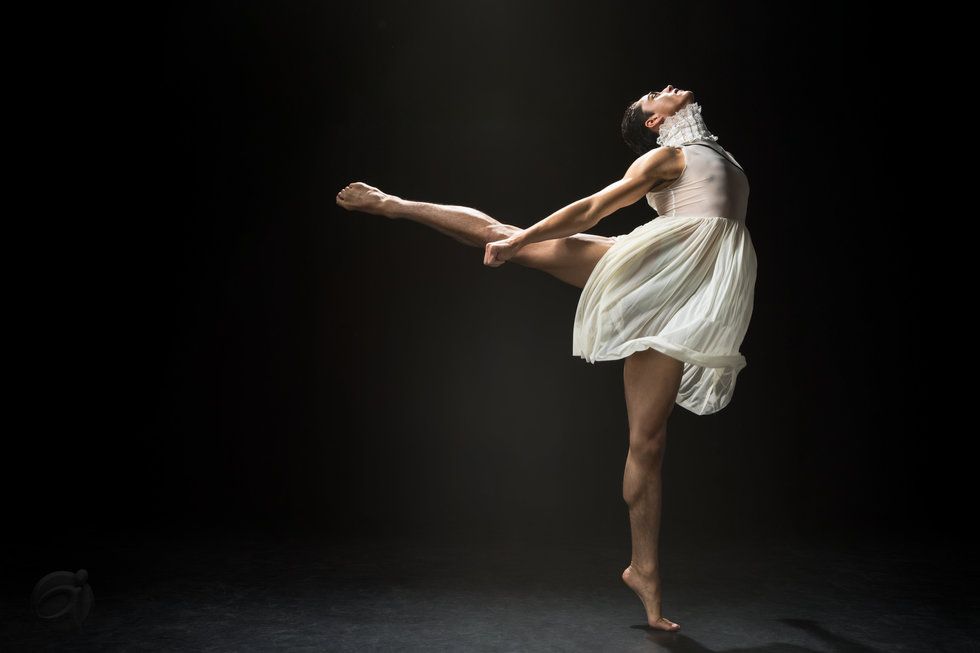 Chad Allen Ortiz totals up his income each month. Photo by Arhscana Images, courtesy Nickerson-Rossi Dance.
2. Build Your Savings Whenever You Can
Other dancers use busy months to build up their savings—that's how commercial dancer Ava Bernstine paid off her car and pays down the mortgage for her condo in North Hollywood. "On tour I'd have a certain amount of my paycheck go right to my savings," she says. "Whenever I'm working a lot I save more, rather than spend more."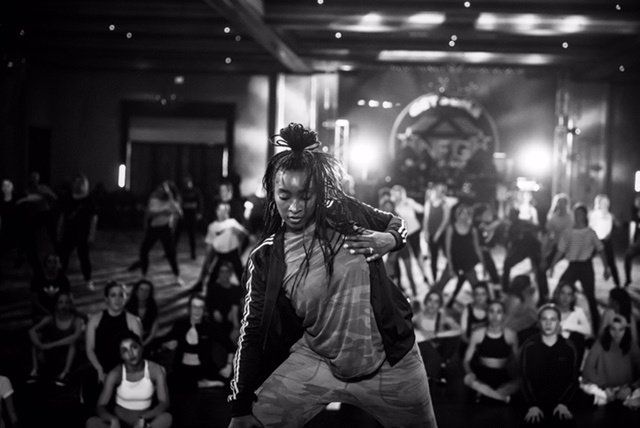 Ava Bernstine teaches at conventions between dance jobs. Photo by Robert Kelley, courtesy Bernstine
3. Take Advantage of Any Job Perks
Use any benefits you're offered. As a former member of the Merce Cunningham Dance Company, freelancer Melissa Toogood can take Cunningham class for free, which she does often. "This frees up some money for body care, like physical therapy and Pilates," she says, adding that she typically books practitioners who offer reduced rates for dancers.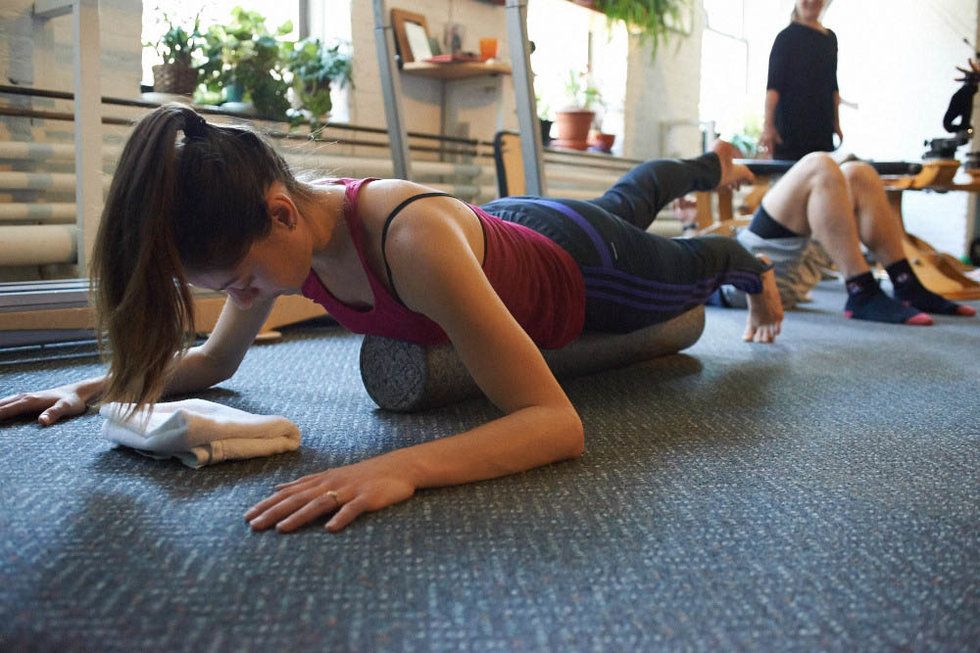 Melissa Toogood takes free Cunningham classes so that she can spend the money on body work instead. Photo by Jim Lafferty.
4. Don't Forget About Old-School Money-Saving Tools
Katherine Williams, an American Ballet Theatre corps member, swears by loyalty cards at stores like Walgreens and Starbucks. She also uses a credit card with great travel perks. "The little things add up," she says.
Credit cards with travel perks can add up to dream vacations. Photo of Katherine Williams in Le Corsaire by Rosalie O'Connor, courtesy ABT.
5. Get Creative With Your Skills
Early in his career, Ortiz pulled from different parts of himself to create income. "I learned social media management and photography, and I started modeling and teaching," he says.
6. Take Advantage of Online Opportunities
Smuin Ballet dancer Erin Yarbrough-Powell uses Groupon for things like massages or going out to dinner. "And eBay is great for selling anything in my closet that I'm not actually wearing," she says, "or if I find a good deal on something that I can make a little profit reselling, it turns into a fun side project."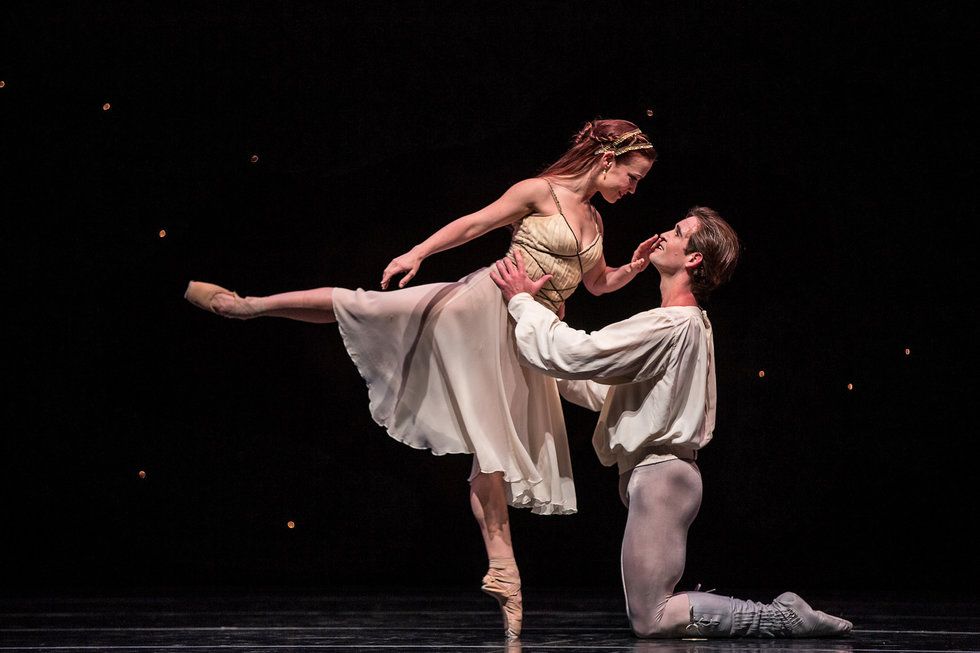 Groupon can make going out to the occasional dinner more affordable. Photo of Erin Yarbrough-Powell and Jonathan Powell in Romeo & Juliet by Chris Hardy, courtesy Smuin Ballet
7. Pick Your Priorities
Decide which splurges are worth it. "I really feel a difference in my dancing when I'm cross-training, so I'll spend on that," says Williams. "But I don't buy nice bags or clothes since I basically live in a leotard and tights, anyway."
8. Cook at Home
Toogood only eats out sporadically. When grocery shopping, she tries to buy items that are on sale and calls herself "a coupon queen."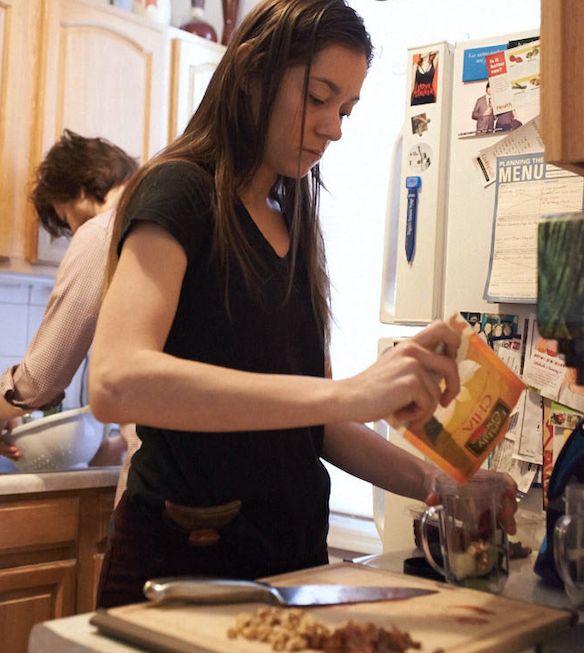 Toogood cooks her own meals at home most of the time. Photo by Jim Lafferty
9. Find the Right Side Gig
"For many dancers, the reality is that you'll need a second job," says Yarbrough-Powell. "Find something you enjoy." She teaches and choreographs for local studios because she truly loves it.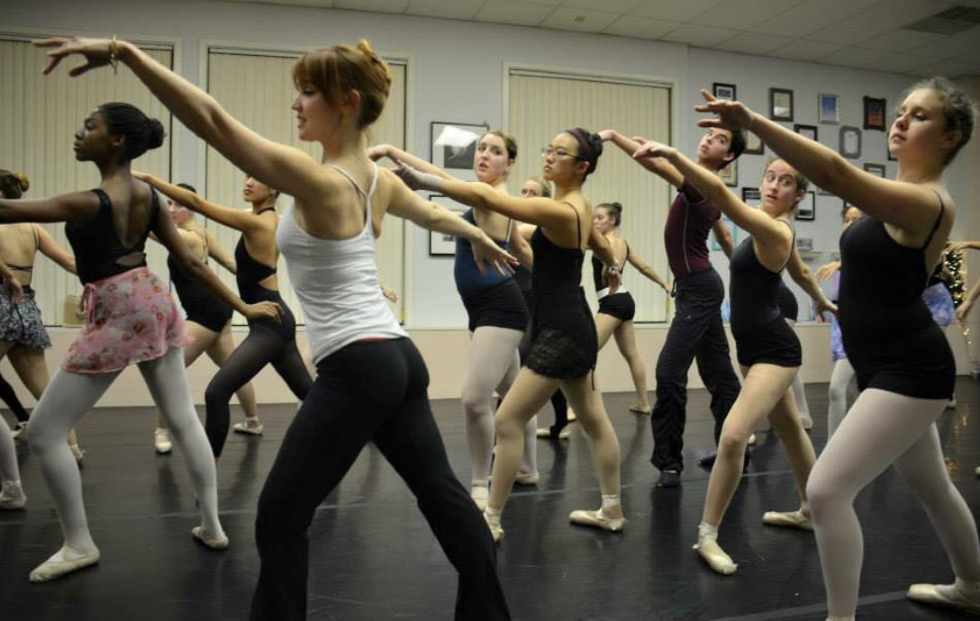 Erin Yarbrough teaching students at Dance Arts Project. Photo from Dance Arts Project via smuinballet.org
Alicia Alonso with Igor Youskevitch. Sedge Leblang, Courtesy Dance Magazine Archives.
Her Dying Swan was as fragile as her Juliet was rebellious; her Odile, scheming, her Swanilda, insouciant. Her Belle was joyous, and her Carmen, both brooding and full-blooded. But there was one role in particular that prompted dance critic Arnold Haskell to ask, "How do you interpret Giselle when you are Giselle?"
At eight, Alicia Alonso took her first ballet class on a stage in her native Cuba, wearing street clothes. Fifteen years later, put in for an ailing Alicia Markova in a performance of Giselle at New York's Metropolitan Opera House, she staked her claim to that title role.
Alonso received recognition throughout the world for her flawless technique and her ability to become one with the characters she danced, even after she became nearly blind. After a career in New York, she and her then husband Fernando Alonso established the Cuban National Ballet and the Cuban National Ballet School, both of which grew into major international dance powerhouses and beloved institutions in their home country. On October 17, the company announced that, after leading the company for a remarkable 71 years, Alonso died from cardiovascular disease at the age of 98.
Keep reading...
Show less
News
Oct. 17, 2019 02:02PM EST
Rauf "RubberlLegz" Yasit and Parvaneh Scharafali. Photo by Mohamed Sadek, courtesy The Shed
William Forsythe is bringing his multi-faceted genius to New York City in stripped down form. His "Quiet Evening of Dance," a mix of new and recycled work now at The Shed until October 25, is co-commissioned with Sadler's Wells in London (and a slew of European presenters).
As always, Forsythe's choreography is a layered experience, both kinetic and intellectual. This North American premiere prompted many thoughts, which I whittled down to seven.
Keep reading...
Show less
News
Oct. 17, 2019 01:39PM EST
Courtesy NBC
"Law & Order: SVU" has dominated the crime show genre for 21 seasons with its famous "ripped from the headlines" strategy of taking plot inspiration from real-life crimes.
So viewers would be forgiven for assuming that the new storyline following the son of Mariska Hargitay's character into dance class originated in the news cycle. After all, the mainstream media widely covered the reaction to Lara Spencer's faux pas on "Good Morning America" in August, when she made fun of Prince George for taking ballet class.
But it turns out, the storyline was actually the idea of the 9-year-old actor, Ryan Buggle, who plays Hargitay's son. And he came up with it before Spencer ever giggled at the word ballet.
Keep reading...
Show less