Here's a Quirky Dance-Related Dream Job: Giving Models Their Moves
Pat Boguslawski
If you've ever wondered where models get their moves, look just off-camera for Pat Boguslawski. As a movement director and creative consultant based in London, he works with top brands, fashion designers, magazines and film directors to elicit bold, photogenic movement for ad campaigns, runway shows and film. Boguslawski has collaborated with plenty of big-name talent—FKA Twigs, Hailey Baldwin, Victoria Beckham, Kim Kardashian—and draws on his diverse experience in hip hop, contemporary dance, acting and modeling.
Dance Magazine recently asked him about how he got this career, and what it takes to thrive in it.

---
How He Got Started as a Movement Director
"I first thought maybe this is something I could do when I was modeling in an Alexander McQueen runway show and Sarah Burton, the designer, asked me to coach the other male models to move like I did. I had trained as a dancer in Poland and then at the Debbie Reynolds Studio in Los Angeles. I'd recently returned to the UK after studying drama in Poland for three years, and I thought I might be able to combine all my interests to create something new."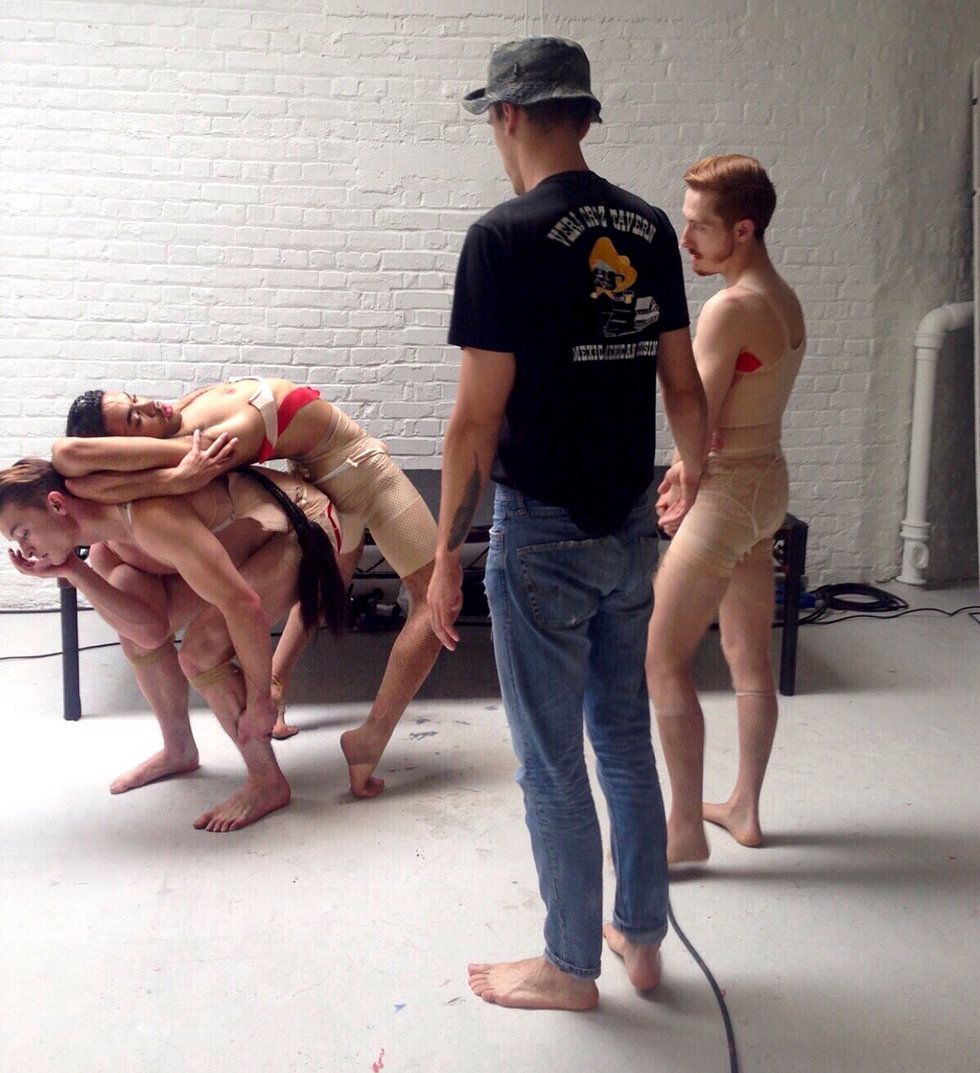 On set with FKA Twigs for a shoot for Wonderland Magazine
Why Movement Direction is Different from Choreography
"This is not dance work. It doesn't take a lot of technique training, but you need vision, energy and a willingness to accept that there's a difference between what's in your head and what you can create in the moment. You have to understand set life, lighting, cameras and how film works.
"A lot of choreographers might feel like they aren't doing enough on set, but it's a challenge to stay creative toward the end of a 14-hour day."
How He Preps for Shoots
"Because the work is so spontaneous, I don't like preparing too much. Sometimes directors will use mood boards to help communicate what they envision, but I don't want to re-create something else, and reference photos can get me stuck in my own head. I like to surprise myself.
"I tend to find inspiration through people-watching. I don't have a car because I love to travel by metro or bike and take in each stranger's unique body language."
"My playlist is also incredibly important on set—I probably spend two hours a day on Spotify selecting music to evoke the energy I want."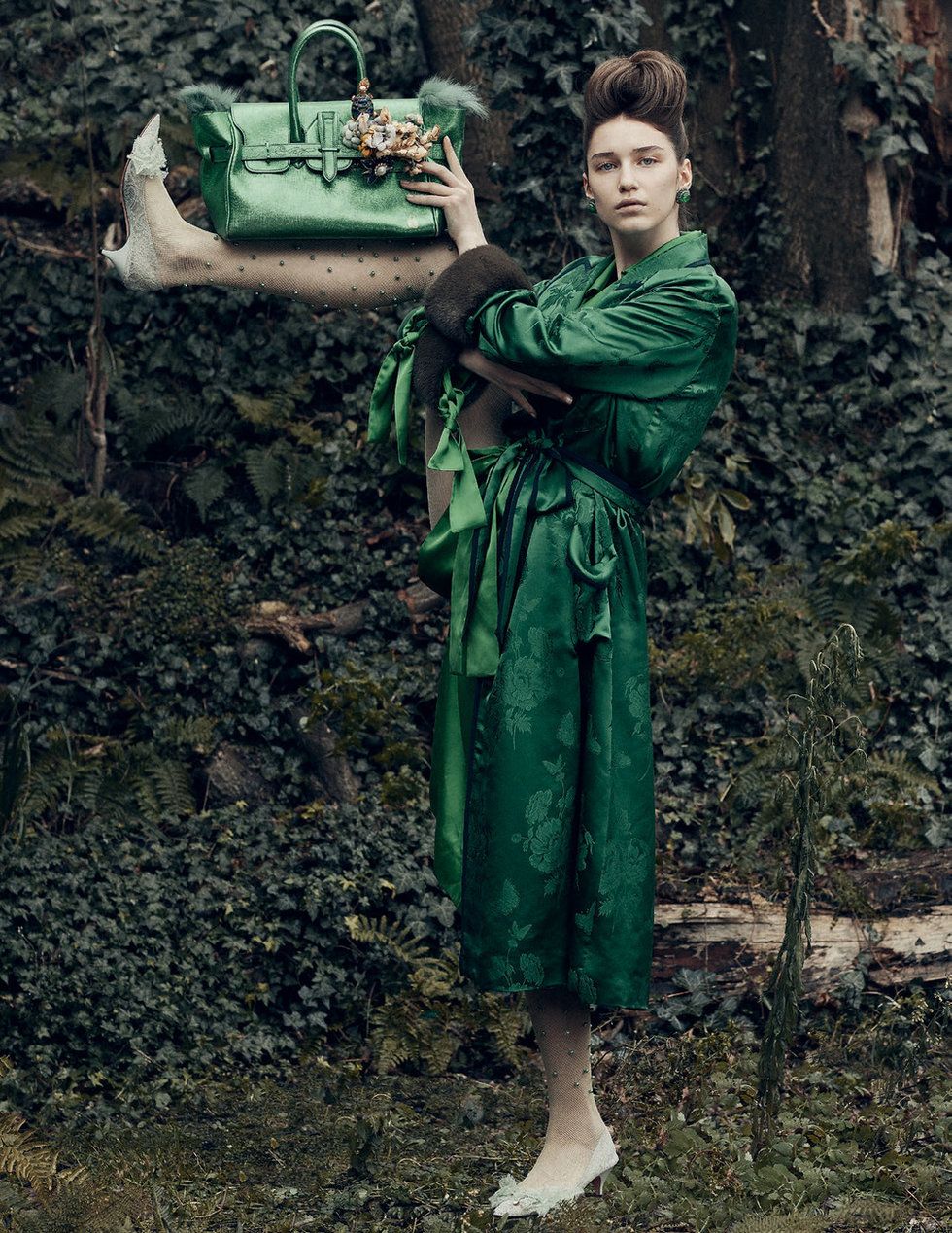 A Vogue Italia shoot. Photo by David Dunan, courtesy Boguslawski
Overcoming Challenges On Set
"Some talent can be difficult or even lazy. Maybe they can't pull off what I thought would work, but I take in the light and their energy in the moment and something magic happens. Or I find one move they can nail, and we just do that over and over.
"Photos are all about angles and making it iconic, but for moving images it can be tricky—it might be up to the editor to make it look good.
"I don't see myself as a dancer or choreographer during the process. Sometimes I'm like a mirror of the model, and I imagine myself being in those clothes and taking on a character. Sometimes the models are singers or actors who have their own ideas. Some of my best work has come from dancing with the inspiration I see in them."
From Your Site Articles
Related Articles Around the Web
A flyer showing Alberto Alonso, Fernando Alonso, Benjamin Steinberg and Alicia Alonso. Photo courtesy the author
Alicia has died. I walked around my apartment feeling her spirit, but knowing something had changed utterly.
My father, the late conductor Benjamin Steinberg, was the first music director of the Ballet de Cuba, as it was called then. I grew up in Vedado on la Calle 1ra y doce in a building called Vista al Mar. My family lived there from 1959 to 1963. My days were filled with watching Alicia teach class, rehearse and dance. She was everything: hilarious, serious, dramatic, passionate and elegiac. You lost yourself and found yourself when you loved her.
Keep reading...
Show less
Left: Hurricane Harvey damage in Houston Ballet's Dance Lab; Courtesy Harlequin. Right: The Dance Lab pre-Harvey; Nic Lehoux, Courtesy Houston Ballet.
"The show must go on" may be a platitude we use to get through everything from costume malfunctions to stormy moods. But when it came to overcoming a literal hurricane, Houston Ballet was buoyed by this mantra to go from devastated to dancing in a matter of weeks—with the help of Harlequin Floors, Houston Ballet's longstanding partner who sprang into action to build new floors in record time.
Keep reading...
Show less
Hansuke Yamamoto in Helgi Tomasson's Nutcracker at San Francisco Ballet, which features an exciting and respectful Chinese divertissement. Photo by Erik Tomasson, Courtesy SFB
It's Nutcracker time again: the season of sweet delights and a sparkling good time—if we're able to ignore the sour taste left behind by the outdated racial stereotypes so often portrayed in the second act.
In 2017, as a result of a growing list of letters from audience members, to New York City Ballet's ballet master in chief Peter Martins reached out to us asking for assistance on how to modify the elements of Chinese caricature in George Balanchine's The Nutcracker. Following that conversation, we founded the Final Bow for Yellowface pledge that states, "I love ballet as an art form, and acknowledge that to achieve a diversity amongst our artists, audiences, donors, students, volunteers, and staff, I am committed to eliminating outdated and offensive stereotypes of Asians (Yellowface) on our stages."
Keep reading...
Show less
Allegra Bautista in Nevertheless, by ka·nei·see | collective. Photo by Robbie Sweeny
An audience member once emailed Dallas choreographer Joshua L. Peugh, claiming his work was vulgar. It complained that he shouldn't be pushing his agenda. As the artistic director of Dark Circles Contemporary Dance, Peugh's recent choreography largely deals with LGBTQ issues.
"I got angry when I saw that email, wrote my angry response, deleted it, and then went back and explained to him that that's exactly why I should be making those works," says Peugh.
With the current political climate as polarized as it is, many artists today feel compelled to use their work to speak out on issues they care deeply about. But touring with a message is not for the faint of heart. From considerations about how to market the work to concerns about safety, touring to cities where, in general, that message may not be so welcome, requires companies to figure out how they'll respond to opposition.
Keep reading...
Show less