Here's a Quirky Dance-Related Dream Job: Giving Models Their Moves
Pat Boguslawski
If you've ever wondered where models get their moves, look just off-camera for Pat Boguslawski. As a movement director and creative consultant based in London, he works with top brands, fashion designers, magazines and film directors to elicit bold, photogenic movement for ad campaigns, runway shows and film. Boguslawski has collaborated with plenty of big-name talent—FKA Twigs, Hailey Baldwin, Victoria Beckham, Kim Kardashian—and draws on his diverse experience in hip hop, contemporary dance, acting and modeling.
Dance Magazine recently asked him about how he got this career, and what it takes to thrive in it.

---
How He Got Started as a Movement Director
"I first thought maybe this is something I could do when I was modeling in an Alexander McQueen runway show and Sarah Burton, the designer, asked me to coach the other male models to move like I did. I had trained as a dancer in Poland and then at the Debbie Reynolds Studio in Los Angeles. I'd recently returned to the UK after studying drama in Poland for three years, and I thought I might be able to combine all my interests to create something new."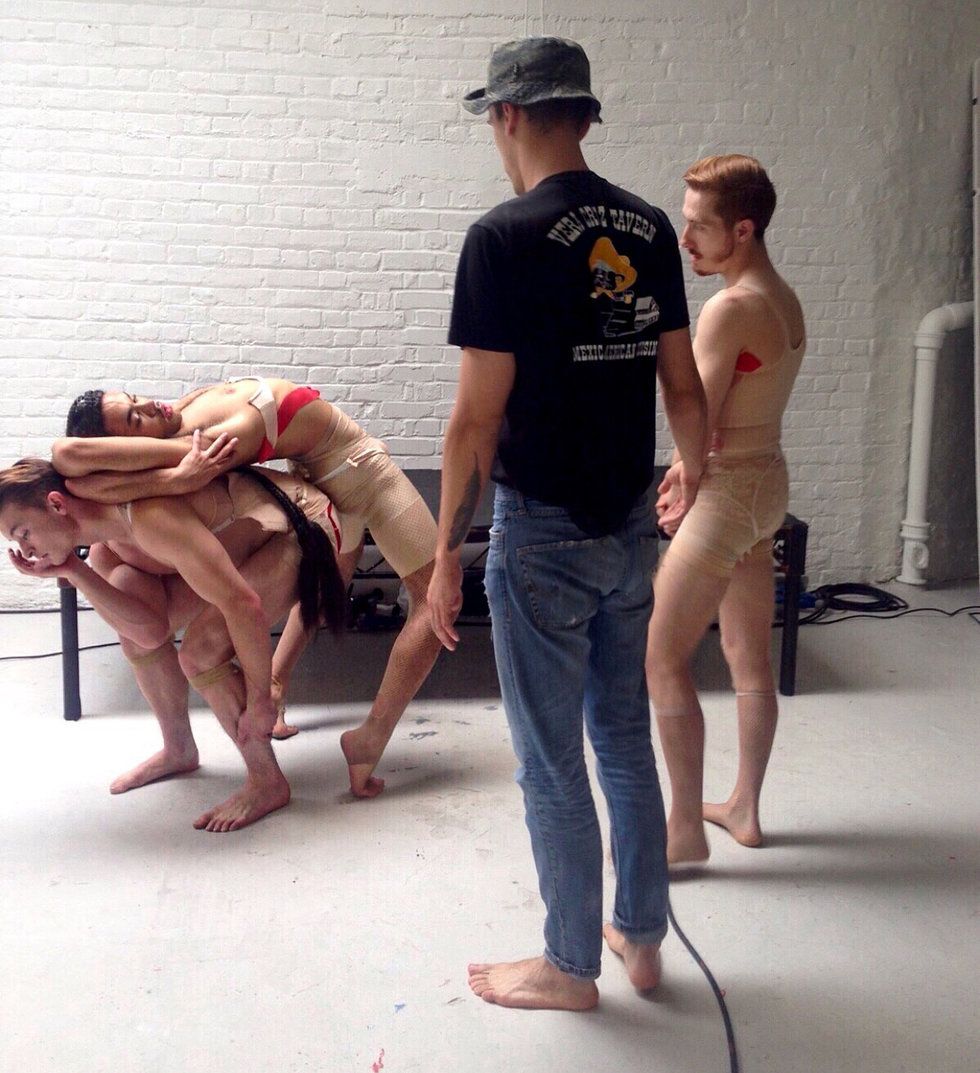 On set with FKA Twigs for a shoot for Wonderland Magazine
Why Movement Direction is Different from Choreography
"This is not dance work. It doesn't take a lot of technique training, but you need vision, energy and a willingness to accept that there's a difference between what's in your head and what you can create in the moment. You have to understand set life, lighting, cameras and how film works.
"A lot of choreographers might feel like they aren't doing enough on set, but it's a challenge to stay creative toward the end of a 14-hour day."
How He Preps for Shoots
"Because the work is so spontaneous, I don't like preparing too much. Sometimes directors will use mood boards to help communicate what they envision, but I don't want to re-create something else, and reference photos can get me stuck in my own head. I like to surprise myself.
"I tend to find inspiration through people-watching. I don't have a car because I love to travel by metro or bike and take in each stranger's unique body language."
"My playlist is also incredibly important on set—I probably spend two hours a day on Spotify selecting music to evoke the energy I want."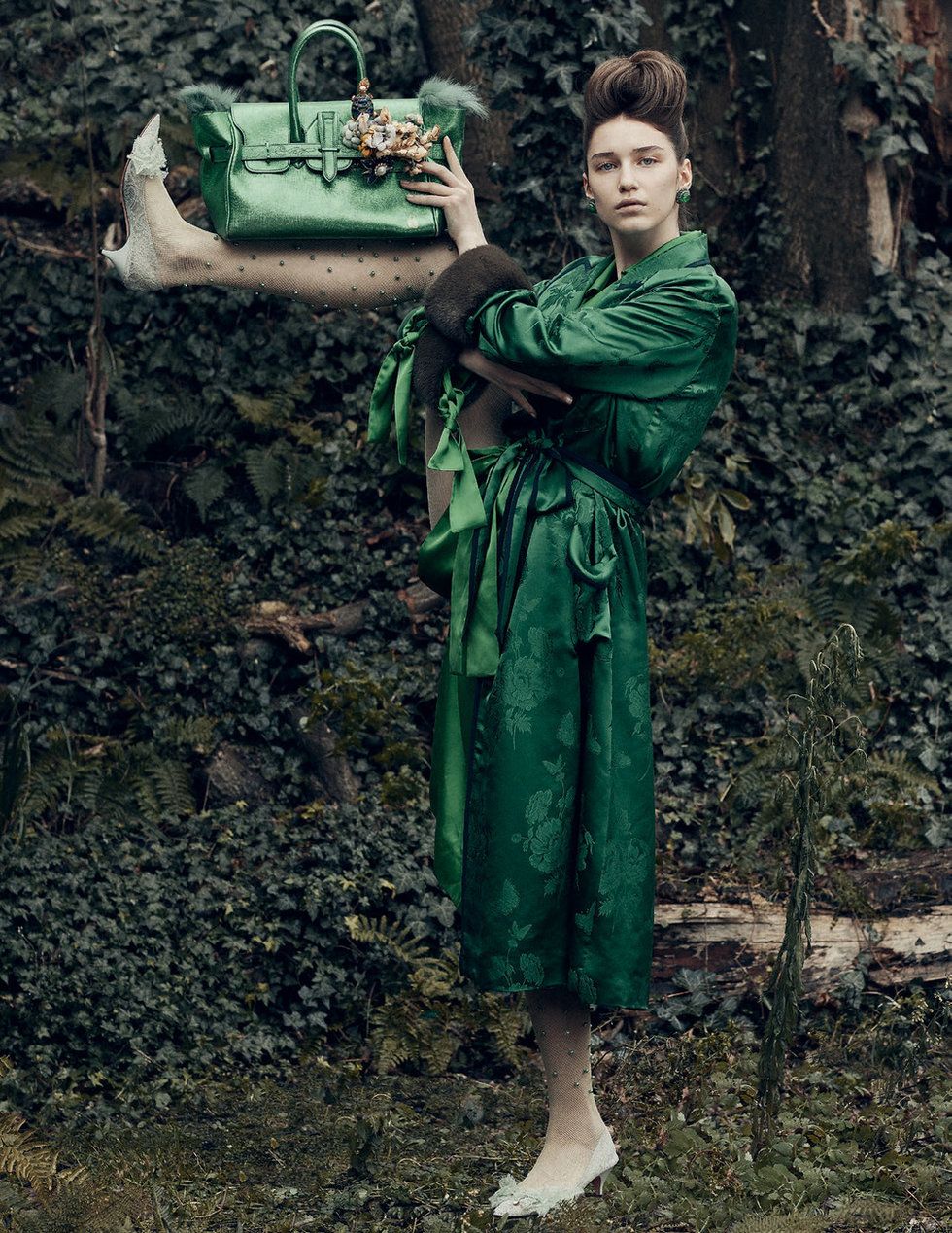 A Vogue Italia shoot. Photo by David Dunan, courtesy Boguslawski
Overcoming Challenges On Set
"Some talent can be difficult or even lazy. Maybe they can't pull off what I thought would work, but I take in the light and their energy in the moment and something magic happens. Or I find one move they can nail, and we just do that over and over.
"Photos are all about angles and making it iconic, but for moving images it can be tricky—it might be up to the editor to make it look good.
"I don't see myself as a dancer or choreographer during the process. Sometimes I'm like a mirror of the model, and I imagine myself being in those clothes and taking on a character. Sometimes the models are singers or actors who have their own ideas. Some of my best work has come from dancing with the inspiration I see in them."
From Your Site Articles
Related Articles Around the Web
Silas Farley in his Songs from the Spirit at the Metropolitan Museum of Art. Rosalie O'Connor, Courtesy Farley
I dance to encourage others. The longer I dance, the more I see that much of my real work is to speak life-giving words to my fellow artists. This is a multidimensionally grueling profession. I count it a privilege to remind my colleagues of how they are bringing beauty into the world through their craft. I recently noticed significant artistic growth in a fellow dancer, and when I verbalized what I saw, he beamed. The impact of positive feedback is deeper than we realize.
Keep reading...
Show less
UA Dance Ensemble members Candice Barth and Gregory Taylor in Jessica Lang's "Among the Stars." Photo by Ed Flores, courtesy University of Arizona
If you think becoming a trainee or apprentice is the only path to gaining experience in a dance company environment, think again.
The University of Arizona, located in the heart of Tucson, acclimates dancers to the pace and rigor of company life while offering all the academic opportunities of a globally-ranked university. If you're looking to get a head-start on your professional dance career—or to just have a college experience that balances company-level training and repertory with rigorous academics—the University of Arizona's undergraduate and graduate programs have myriad opportunites to offer:
Keep reading...
Show less
Alice Sheppard/Kinetic Light in DESCENT, which our readers chose as last year's "Most Moving Performance." Photo by Jay Newman, courtesy Kinetic Light
Yes, we realize it's only August. But we can't help but to already be musing about all the incredible dance happenings of 2019.
We're getting ready for our annual Readers' Choice feature, and we want to hear from you about the shows you can't stop thinking about, the dance videos that blew your mind and the artists you discovered this year who everyone should know about.
Keep reading...
Show less
Robin Worrall via Unsplash
Social media has made the dance world a lot smaller, giving users instant access to artists and companies around the world. For aspiring pros, platforms like Instagram can offer a tantalizing glimpse into the life of a working performer. But there's a fine line between taking advantage of what social media can offer and relying too heavily on it.
Keep reading...
Show less