Did You Know That New York City Center's CEO Is a Former Dancer?
Arlene Shuler is currently prepping for City Center's 75th anniversary celebration. Photo by Stephanie Berger, courtesy City Center
When Arlene Shuler performed at New York City Center as a young Joffrey Ballet dancer, she never imagined that she would someday become the theater's president and chief executive officer.
After a short dance career—four years with The Joffrey—she decided she wanted to experience college. That led to law school, and, eventually, arts administration.
With this mixed background, Shuler, who came to City Center in 2003, has redefined the venue. Her biggest accomplishment is the popular Fall for Dance Festival, a mixed bill of performances at $15 a pop. As the theater prepares to celebrate its 75th-anniversary season, Shuler is looking to keep building the City Center brand with new commissions and expanded audiences.
---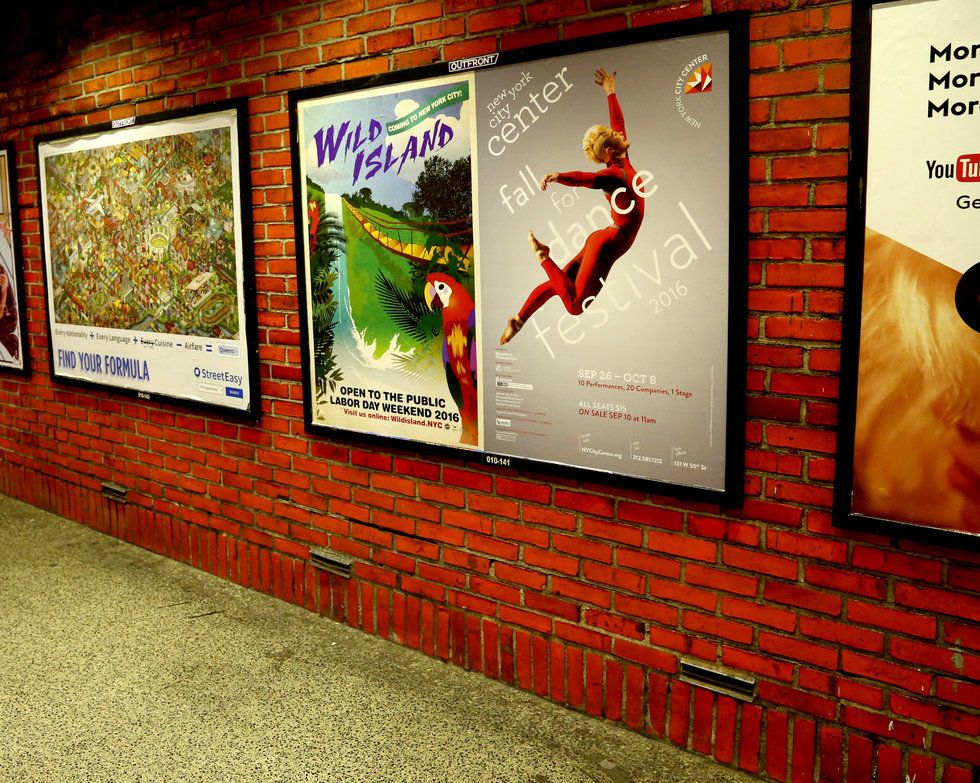 During Fall For Dance season, City Center posters take over the city. Photo courtesy City Center
Why She Was Drawn To Arts Admin
"My first job out of law school was a fellowship with the National Endowment for the Arts. At the time I didn't even know the world of arts administration existed. But it was a way to combine my passion for dance and business."
How She's Shaped City Center
"When I got to City Center, it was a rental house. I wanted to go back to our history. This was where New York City Ballet was founded. It was where every major modern dance company performed. I want to pay tribute to our past but also look to the future."
"Fall for Dance was the beginning of us commissioning. We had six months to raise all the money, and program and market it. I've had a lot of great moments in this theater, but being at the first Fall for Dance, seeing the young people and the older people and the excitement in the theater, it was fantastic."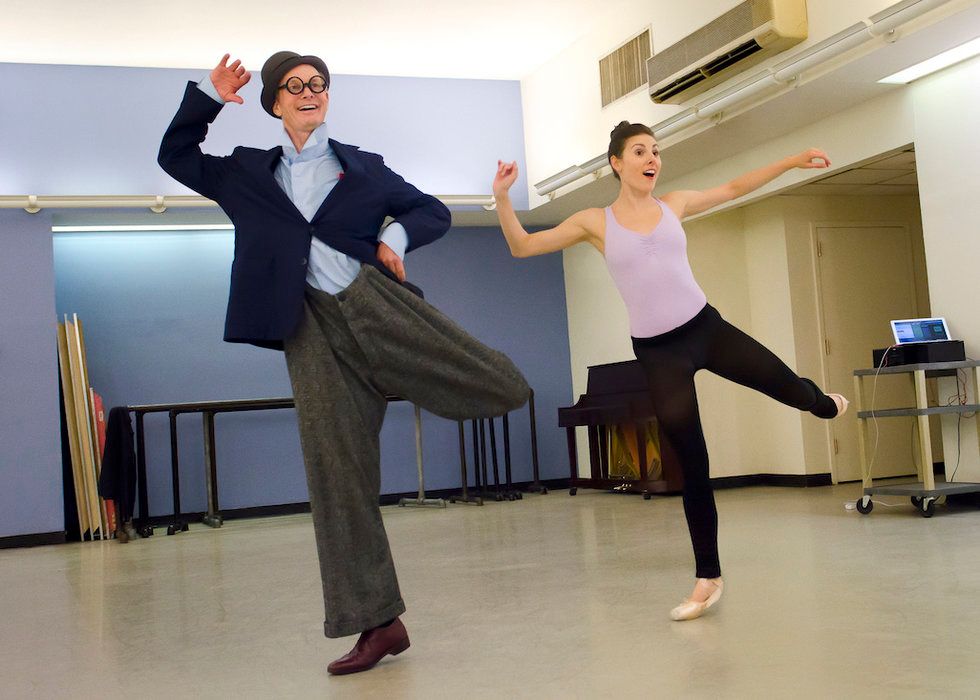 Tiler Peck and Bill Irwin danced together at Fall for Dance in 2015
What Her Average Day Is Like
"My day is jam-packed. Today I had a breakfast meeting with a funder. I got into the office a little after 10. I worked on a fundraising letter. We had a meet-and-greet with some artists. Then I met with senior staff members, did some emails and met with a board member. Tonight I'm going to the theater with board members. No two days are the same."
The Toughest Part of Her Job
"The biggest challenge of any executive of a not-for-profit is fundraising. But when you find the money to do what you want and you see it onstage, that's gratifying."
Why Her Dance Background Makes Her a Better CEO
"I think my dance background gives me credibility. I know how to talk about dance with donors, potential board members and artists. That's important, to be able to relate to artists really well. And because of my background I get involved on the programming side more than most CEOs."
How Work Gets Chosen

"Our team sees a lot of work around the city. And people submit work, too. City Center is a 2,200-seat theater. We're a large theater with an intimate space. We want to make sure that what we put on works for our stage."
What's Ahead for City Center
"To keep City Center growing, I hope we can present more work. I'm interested in collaborations, and giving dancers an opportunity to create new projects."
Related Articles Around the Web
From Your Site Articles
News
Jul. 15, 2019 12:30PM EST
Courtesy Ritzel
Capezio, Bloch, So Dança, Gaynor Minden.
At the top of the line, dancers have plenty of quality footwear options to choose from, and in most metropolitan areas, stores to go try them on. But for many of North America's most economically disadvantaged dance students, there has often been just one option for purchasing footwear in person: Payless ShoeSource.
Keep reading...
Show less
Jayme Thornton
When Sonya Tayeh saw Moulin Rouge! for the first time, on opening night at a movie theater in Detroit, she remembers not only being inspired by the story, but noticing the way it was filmed.
"What struck me the most was the pace, and the erratic feeling it had," she says. The camera's quick shifts and angles reminded her of bodies in motion. "I was like, 'What is this movie? This is so insane and marvelous and excessive,' " she says. "And excessive is I think how I approach dance. I enjoy the challenge of swiftness, and the pushing of the body. I love piling on a lot of vocabulary and seeing what comes out."
Keep reading...
Show less
Robbie Fairchild in a still from In This Life, directed by Bat-Sheva Guez. Photo courtesy Michelle Tabnick PR
Back when Robbie Fairchild graced the cover of the May 2018 issue of Dance Magazine, he mentioned an idea for a short dance film he was toying around with. That idea has now come to fruition: In This Life, starring Fairchild and directed by dance filmmaker Bat-Sheva Guez, is being screened at this year's Dance on Camera Festival.
While the film itself covers heavy material—specifically, how we deal with grief and loss—the making of it was anything but: "It was really weird to have so much fun filming a piece about grief!" Fairchild laughs. We caught up with him, Guez and Christopher Wheeldon (one of In This Life's five choreographers) to find out what went into creating the 11-minute short film.
Keep reading...
Show less
Terry Notary in a movement capture suit during the filming of Rise of the Planet of the Apes. Photo by Sigtor Kildal, Courtesy Notary
When Hollywood needs to build a fantasy world populated with extraordinary creatures, they call Terry Notary.
The former gymnast and circus performer got his start in film in 2000 when Ron Howard asked him to teach the actors how to move like Whos for How the Grinch Stole Christmas. Notary has since served as a movement choreographer, stunt coordinator and performer via motion capture technology for everything from the Planet of the Apes series to The Hobbit trilogy, Avatar, Avengers: Endgame and this summer's The Lion King.
Since opening the Industry Dance Academy with his wife, Rhonda, and partners Maia and Richard Suckle, Notary also offers movement workshops for actors in Los Angeles.
Keep reading...
Show less