What It Takes to Return to Dance After Recovering from an Eating Disorder
Re-enter dance slowly to keep yourself healthy. Photo via Thinkstock
After spending a year away from the studio to recover from anorexia at age 12, Jillian Verzwyvelt admits that she was extremely nervous to return to class. "I was terrified I would be far behind not only technically but socially," she says. Fortunately, she encountered strong support from both teachers and peers, who treated her the same as they always had, even though she was only strong enough to take part of class.
Returning to the studio after recovering from an eating disorder is not unlike coming back from injury, except that the challenge is deeply stigmatized. For most dancers who suffer from eating disorders, the impulse to control their physical appearance and their passion for dance are closely linked.
---
So fighting the urge to fall into bad habits can be extra-challenging as dancers confront the same environment where their disorder manifested. But with the right approach, it's possible to find a way back into a loving relationship with dance and your body.
Get the Support You Need
Do not try to navigate this alone. Experts recommend scheduling regular visits with a dietitian, a therapist, a physical therapist and a doctor for at least the first few months that you are coming back. Emily Harrison, founder of Nutrition for Great Performances, adds that finding a support group can be helpful—you can even take virtual classes sponsored by treatment centers like Renfrew or Alsana.
Define Your Weight Goals
Nadine Kaslow, a psychologist who works with dancers at Atlanta Ballet, warns that your health team may have different expectations than the leadership at your dance institution. While your doctor may want your weight to be more "normal" by traditional standards, your director may not agree because of the aesthetic of dance. "I usually think that there needs to be a negotiation for a weight range that is lower than the outpatient medical people think it should be, and higher than the dance people want," she says.
Develop a Meal Plan
Your dietitian should help you craft an evolving meal plan. "There can be significant changes in energy needs when dancers get back to a full schedule," says Harrison. That energy comes from calories. "You might have higher-than-average needs of certain key nutrients because your body was not getting enough," she adds. Dancers recovering from an eating disorder often need to have the importance of eating carbohydrates emphasized. Harrison cites oats, whole grains, sweet potatoes, fruits, vegetables and legumes as excellent sources of energy for dance.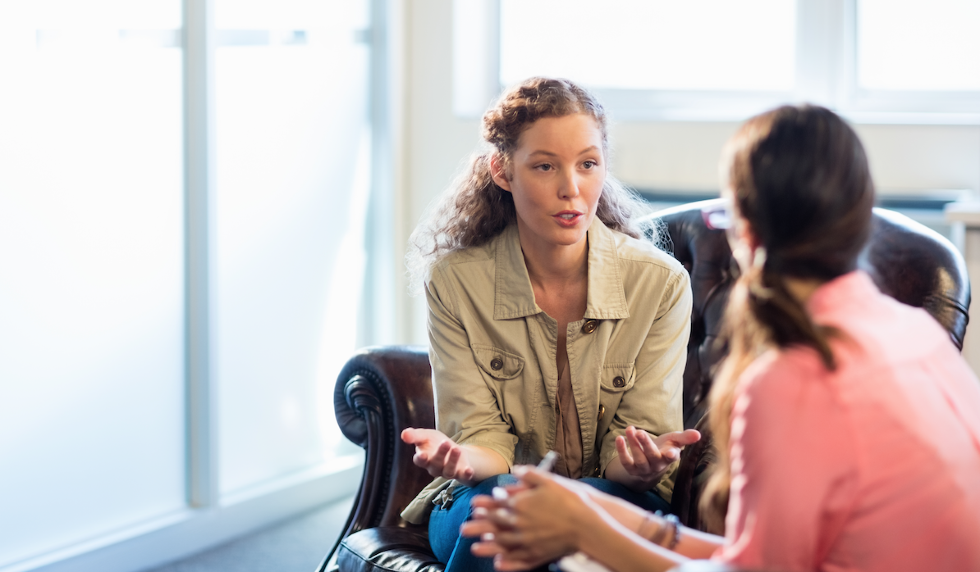 A dietitian can help make sure you're getting the fuel you need to dance again. Photo via Thinkstock.
Take It Slowly to Avoid Injury
Know that your risk of injury is higher after an eating disorder because the lack of proper nutrition has depleted the vitamins and minerals needed to keep your bones and muscles strong. Michelle Rodriguez, director of Manhattan Physio Group, emphasizes the need to come back slowly. "You really need to reestablish your stamina and your strength," she says. She might suggest, for example, that a dancer start with barre only for one or two weeks and then add more of class gradually as their strength increases. Because of the impact eating disorders can have on bone density, she warns about the risk of stress fractures in particular.
Get Out of the Mirror
Old habits die hard, and an eating disorder is often rooted in a distorted body image. This means you may need to avoid the mirror for a while. Upon her return, Verzwyvelt intentionally changed her barre spot. "I had to move to a place where I couldn't see the mirror to be able to dance without constantly criticizing myself," she says.
Avoid Online Triggers
Tone down your social media use during this time. "Instagram and other social media platforms are full of photos that could be triggering to dancers in a vulnerable place," warns Harrison.
Talk About Your Experience
After returning to dance, Verzwyvelt publicly shared her story in a high school assembly. "Aside from feeling near-faint while delivering my talk, it was as though this huge weight was lifted from my shoulders," she says. Being open about what you have been through may alleviate the social awkwardness of your return, and may even help others by changing the culture of your studio.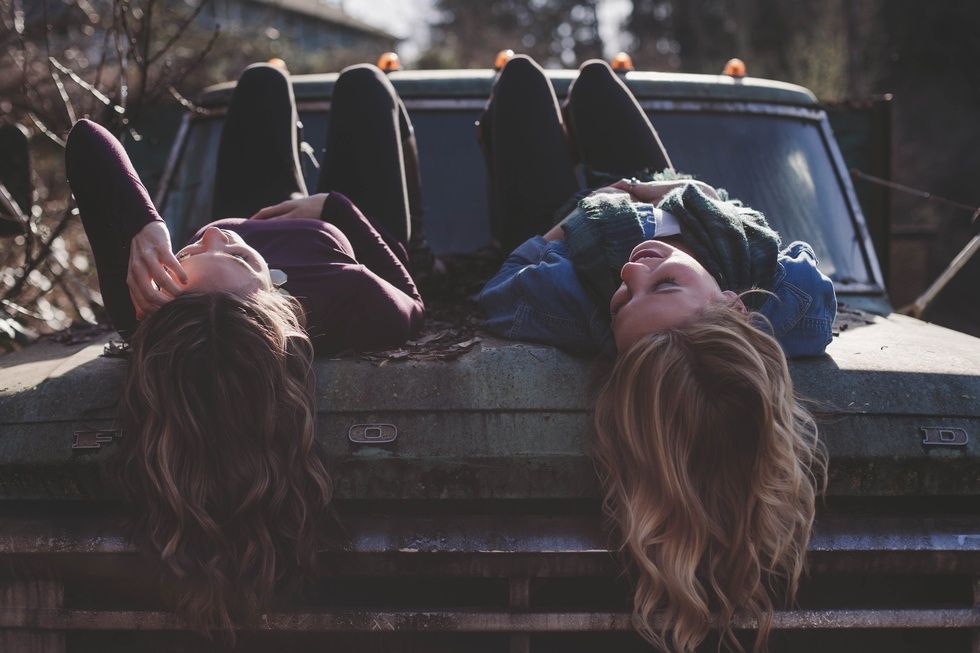 Opening up could help your friends, too. Photo by Greg Raines/Unsplash
Make Sure You're Not Coming Back Too Soon
Returning to dance too quickly may increase the likelihood of relapse, according to Kaslow. While you may want to jump straight into the deep end, look out for these red flags:
You're glued to the mirror. If you find yourself repeatedly returning to the mirror not to check your line but to examine your thigh gap or how the band of your tights is cutting at your waist, you may need more time away.
You're obsessed with cross-training. Avoid trying to burn an excessive amount of calories by doing cardiovascular training outside of dance right away. Physical therapist Michelle Rodriguez says that while cardio is great for dancers, in the early months, she suggests focusing on more dance-specific strengthening exercises.
You refuse to take your time. Kaslow says that one of the clearest signs that a dancer is not fully recovered is resistance to returning gradually. She suggests that dancers approach this transition the same way they would returning from an injury. "You can maybe dance every day, but not all day every day at first," she says. "You shouldn't be in the back doing the combination with both groups."
From Your Site Articles
Related Articles Around the Web
Chantelle Pianetta competing at a West Coast swing event. Courtesy Pianetta.
Just hearing the word "improvisation" is enough to make some ballet dancers shake in their pointe shoes. But for Chantelle Pianetta, it's a practice she relishes. Depending on the weekend, you might find her gracing Bay Area stages as a principal with Menlowe Ballet or sweeping in awards at West Coast swing competitions.

She specializes in Jack and Jill events, which involve improvised swing dancing with an unexpected partner in front of a panel of judges. (Check her out in action below.) While sustaining her ballet career, over the past four years Pianetta has quickly risen from novice to champion level on the WCS international competition circuit.
Keep reading...
Show less
Jayme Thornton
Sean Dorsey was always going to be an activist. Growing up in a politically engaged, progressive family in Vancouver, British Columbia, "it was my heart's desire to create change in the world," he says. Far less certain was his future as a dancer.
Like many dancers, Dorsey fell in love with movement as a toddler. However, he didn't identify strongly with any particular gender growing up. Dorsey, who now identifies as trans, says, "I didn't see a single person like me anywhere in the modern dance world." The lack of trans role models and teachers, let alone all-gender studio facilities where he could feel safe and welcome, "meant that even in my wildest dreams, there was no room for that possibility."
Keep reading...
Show less
Getty Images
It's hour three of an intense rehearsal, you're feeling mentally foggy and exhausted, and your stomach hurts. Did you know the culprit could be something as simple as dehydration?
Proper hydration helps maintain physical and mental function while you're dancing, and keeps your energy levels high. But with so many products on the market promising to help you rehydrate more effectively, how do you know when it's time to reach for more than water?
Keep reading...
Show less