Ryan Steele has a simple rule for demanding days on Broadway: "I listen to my body," he says. "I have whatever I'm craving: If I need more protein, I go straight for that. If I'm tired, I know I need carbs."
This wasn't always Steele's approach. Growing up, shuttling between the studio and school meant relying on McDonald's and Burger King.
---
Now, he focuses on staying in touch with whatever his body is asking for, though eating between shows still challenges him. "You need enough calories, but you can't eat too much: A stomach full of lasagna won't do well," he says, with a laugh. "Often I'll go to Chirping Chicken for the chicken shawarma sandwich or wings—but nothing too much."
How He Figured Out His Ideal Meal Plan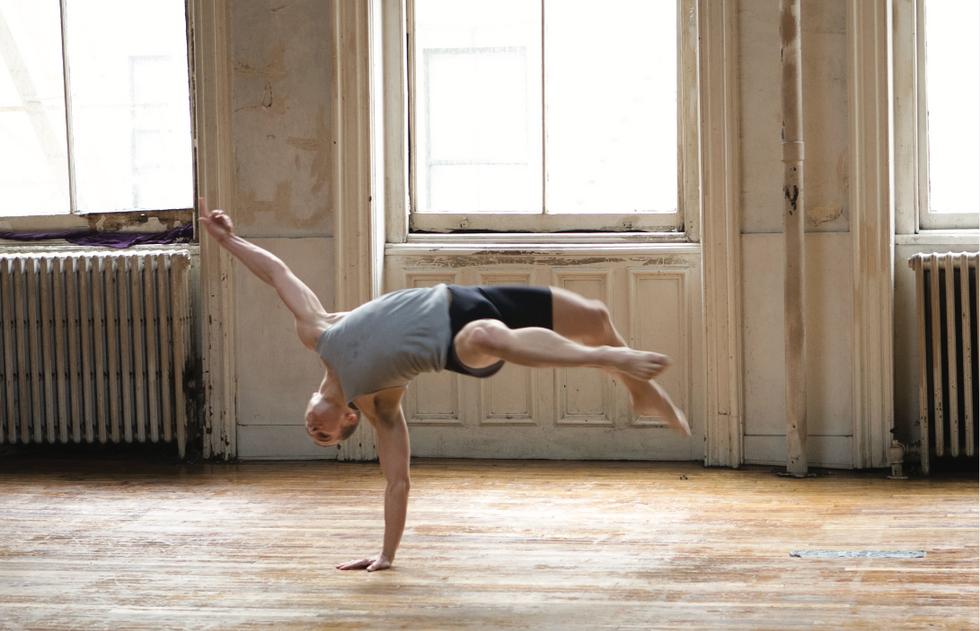 Steele in the 2013 film Five Dances
Two years ago, Steele worked with a nutritionist for a month and a half to figure out what worked best for him. "It was always hard for me to eat as much protein as she suggested, so I turned to protein shakes," he says. The extra protein boost helped him pull double duty this summer when he was performing in Broadway's Carousel and rehearsing for a production lab at the same time.
For Steele, focusing on his own needs—not the trends or tips that work for others—is key. "Some people are intense around cutting carbohydrates, but I enjoy carbs and they help me with energy and blood sugar," he says. "Take three days and test different things, taking things out, or adding them back in. Everyone is different. It's all about the situation and your unique body."
His Kitchen Must-Haves
eggs
granola
Suja Green Juice
frozen dinners from Trader Joe's, like Superfood Pilaf and Chicken Chow Mein
His Favorite Nostalgic Treat
Even though New York City is home to some of the world's best pizza, Steele loves Domino's. "People give me a lot of sass about it, but I love the thin crust, which feels healthier. And the Pizza Tracker makes it feel so personal. Plus, I have tons of reward points!"
Why He Has to Take Singing Into Account
Because musical theater requires vocal health, too, Steele has to be careful of how late he eats and foods that lead to acid reflux. "I stay away from really creamy things," he says. "If I eat a lot of ice cream at once, the next morning I wake up achy. I sub in things like coconut milk ice cream instead."