Meet the Ballerina Who's Not Letting Her Height Get in the Way of Her Dancing
Photo by Vikki Sloviter
At 5' 10.5", Sara Michelle Murawski stands taller than most people, let alone most ballerinas. As a student, Murawski was always told her height was a positive thing, and that elongated lines are what ballet is all about. But in the professional world in the U.S., she encountered a totally different mentality. Her story went viral last December, when she was fired from Pennsylvania Ballet for being "too tall." After a devastating few months, Murawski was the first principal signed to the new American National Ballet, a Charleston, SC, company whose mission is to celebrate dancer diversity. Here, she tells her story. —Courtney Bowers
---
Growing Up Tall
Even as a young ballet student, I was already quite lanky—all legs and limbs, and no torso. When I was 15 (and already 5' 9") I discovered The Rock School for Dance Education in Philadelphia, PA. Training there was probably one of the most influential parts of my life, because they embrace the beauty of all dancers. My teachers taught me that being tall was a good thing, and I started to accept my height.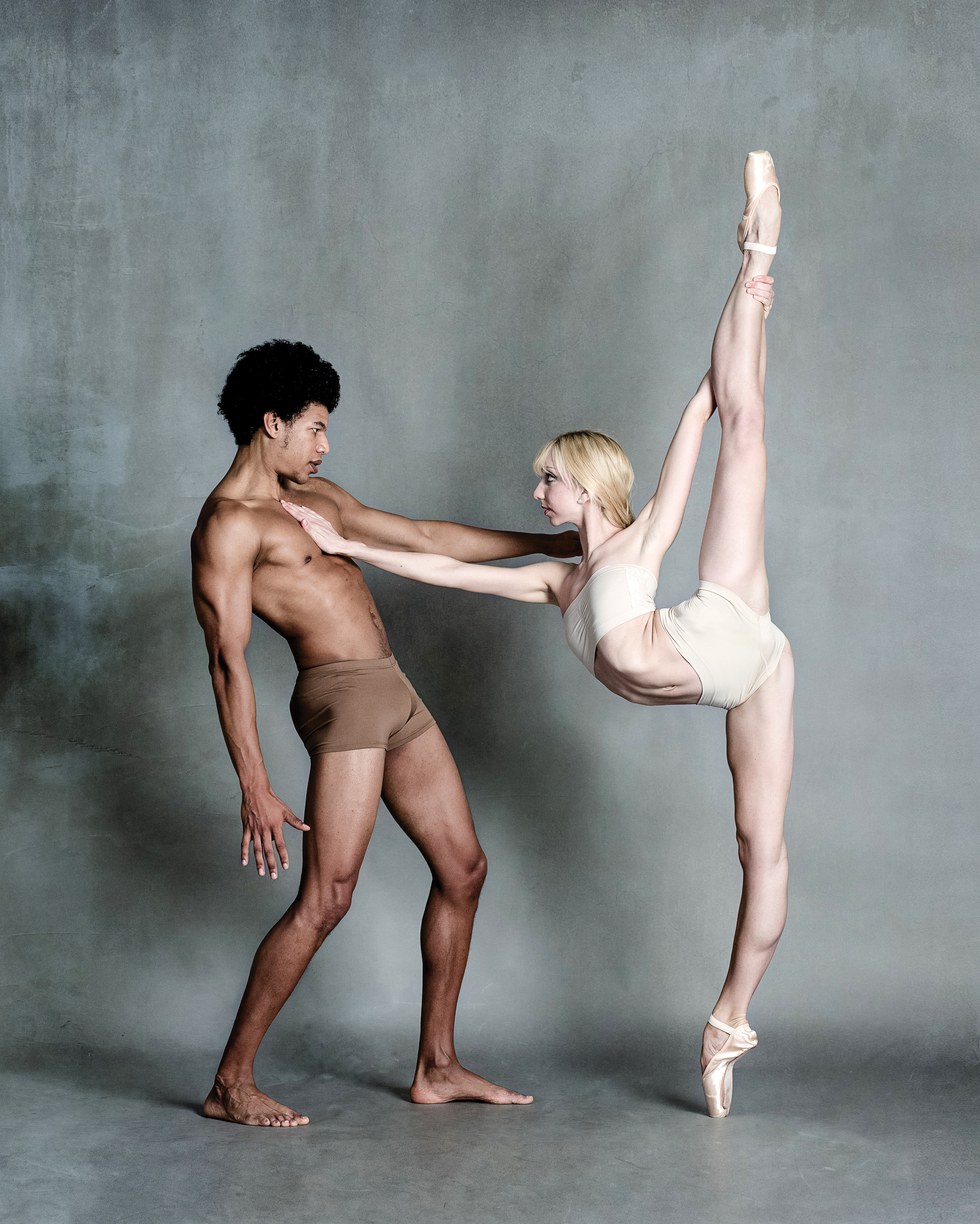 Murawski with dancer David Marks (photo by Sloviter, courtesy Murawski)
Building a Career
At 17 years old, I started in the corps de ballet at Dresden Semperoper Ballett in Germany. I already knew that
I should probably be dancing in Europe—European companies tend to be more open-minded about height. I didn't even audition in the U.S. At the time, Dresden had some very tall dancers in the company—some of them even taller than me! Later, I went to dance with Slovak National Ballet, where I was able to perform principal roles in full-length ballets with a principal male dancer who was about 6' 5".
Heading Back Stateside
While I was at Slovak National Ballet, Ángel Corella, the artistic director of Pennsylvania Ballet, reached out and offered me a principal contract with his company. I was elated because I grew up in Philadelphia at The Rock, so it was like home to me. I was very grateful and humbled.
I started my first season in August 2016, and everything seemed great. I was getting positive attention for roles not even meant to be danced by tall girls. When I danced the Sugarplum Fairy in The Nutcracker, I had so many moms with children at the school come up to me and say things like, "You're breaking the mold!" It wasn't just about me—it was about future generations, too.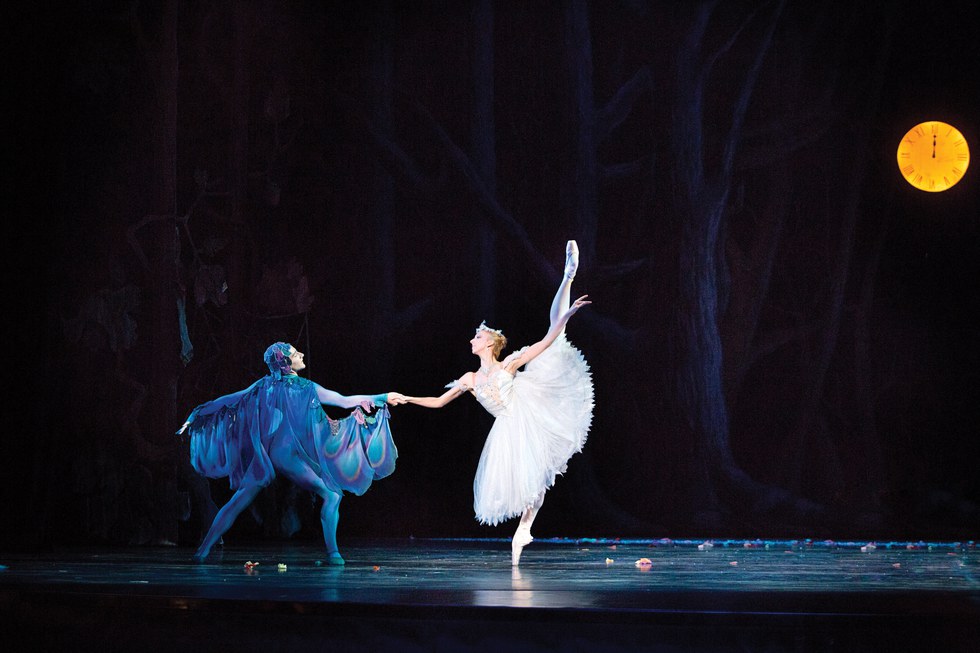 Murawski as the Fairy Godmother in Pennsylvania Ballet's "Cinderella" (photo by Alexander Izilaev, courtesy Murawski)
I found out my contract wasn't going to be renewed that December, right before my last performance of The Nutcracker. I was devastated. It was incredibly hard to go onstage right after being told that—I was crying my makeup off in the wings. I felt lost, scared, alone, and unwanted. Even though it was difficult, I finished out the whole season, which ended this past May.
Some social media posts and an article about my firing went viral, and the public outcry saved me. I even had some big dance names write to me personally. It was the thing that made me believe in humanity and dance again. So many dancers in this country share and understand my frustrations.
Breaking the Mold
During one of my lowest days, American National Ballet sent me the kindest, most supportive message on Instagram. ANB is a new company in Charleston, SC, whose mission is to highlight diversity and to give dancers who may be different a chance to shine.
I visited Charleston a few weeks after talking to them on the phone and fell in love with the city, and with what ANB is doing. It's all long overdue. I was the first principal dancer to sign on, and I'll also serve as the visionary assistant to the artistic director.
I'm so excited to be working with ANB. People want this kind of change in the dance world. At ANB they're after real artists. And they're going to get better dancers that way. To all the tall, hopeful dancers out there: Please carry your height with pride and joy.
This story originally appeared on dancespirit.com.
Michelle Dorrance. Photo by Jayme Thornton
What do Percy Jackson, Princess Diana and Tina Turner have in common? They're all characters on Broadway this season. Throw in Michelle Dorrance's choreographic debut, Henry VIII's six diva-licious wives and the 1990s angst of Alanis Morissette, and the 2019–20 season is shaping up to be an exciting mix of past-meets-pop-culture-present.
Here's a look at the musicals hitting Broadway in the coming months. We're biding our time until opening night!

Keep reading...
Show less
UA Dance Ensemble members Candice Barth and Gregory Taylor in Jessica Lang's "Among the Stars." Photo by Ed Flores, courtesy University of Arizona
If you think becoming a trainee or apprentice is the only path to gaining experience in a dance company environment, think again.
The University of Arizona, located in the heart of Tucson, acclimates dancers to the pace and rigor of company life while offering all the academic opportunities of a globally-ranked university. If you're looking to get a head-start on your professional dance career—or to just have a college experience that balances company-level training and repertory with rigorous academics—the University of Arizona's undergraduate and graduate programs have myriad opportunites to offer:
Keep reading...
Show less
Alice Sheppard/Kinetic Light in DESCENT, which our readers chose as last year's "Most Moving Performance." Photo by Jay Newman, courtesy Kinetic Light
Yes, we realize it's only August. But we can't help but to already be musing about all the incredible dance happenings of 2019.
We're getting ready for our annual Readers' Choice feature, and we want to hear from you about the shows you can't stop thinking about, the dance videos that blew your mind and the artists you discovered this year who everyone should know about.
Keep reading...
Show less
Getty Images
Ah, stretching. It seems so simple, and is yet so complicated.
For example: You don't want to overstretch, but you're not going to see results if you don't stretch enough. You want to focus on areas where you're tight, but you also can't neglect other areas or else you'll be imbalanced. You were taught to hold static stretches growing up, but now everyone is telling you never to hold a stretch longer than a few seconds?
Considering how important stretching correctly is for dancers, it's easy to get confused or overwhelmed. So we came up with 10 common stretching scenarios, and gave you the expert low-down.
Keep reading...
Show less