The Hidden Political Messages Behind Chinese Dance Theater Like Shen Yun
Shanghai Dance Theatre's Soaring Wings, photo courtesy Keith Sherman & Associates
Lunar New Year brings celebratory Chinese dragons, drums and dance to the streets and stage. But throughout the year, Chinese dance-theater productions have become a frequent presence on American stages. In New York City, the visits are so regular the Chinese seem to outpace dance from much closer nations.

Behind the frequency is a cultural-diplomacy effort designed to increase trust and understanding. What's unclear, though, is whether or not contemporary Chinese creative output is actually reaching a diverse group of Americans. Ironically, the New York-based dissent group Shen Yun may be reaching a broader audience—with a message opposed to the Chinese regime.
---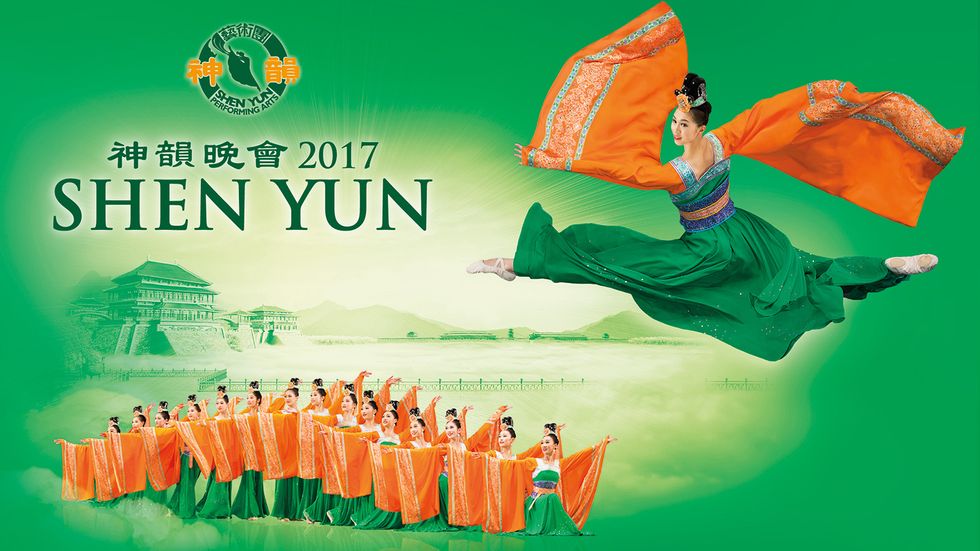 Shen Yun invests heavily in advertising
China's official cultural efforts have been ongoing for several years, says Shirley Young, who chairs the US-China Cultural Institute, Cultural Associate of the Committee of 100, a Chinese-American leadership resource.
"People-to-people and cultural exchange is critical to the diplomatic relationship between China and the U.S.," she said. "It's a national priority, and what comes with that is funding."

Dance, which presents no language barrier, "is an inherently apolitical way that China can project civility and sophistication," says Tom Doctoroff, author of "What Chinese Want" and an expert in branding and marketing in Asia.

The open question is how effective the efforts are.

In January, I attended both Shen Yun and the dance-drama Soaring Wings: Journey of the Crested Ibis, presented by China Arts and Entertainment Group's Image China, a cultural exchange initiative. Both were at Lincoln Center's Koch Theater.

In Soaring Wings, the performers from Shanghai Dance Theatre were clearly well-trained and the production created effective illusions, especially with bird-like costumes. But the man-versus-nature story—about the rediscovery of a bird thought to be extinct and the dehumanization of industrial society—had no pulse.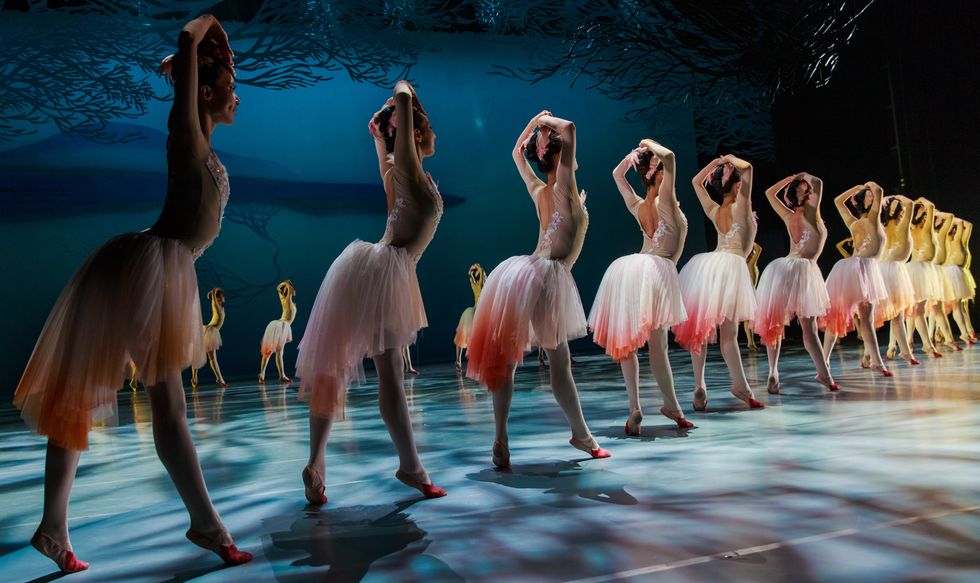 The cast of Soaring Wings. Photo courtesy Keith Sherman & Associates
The audience was overwhelmingly Asian. Two parties of New York-based white women that I spoke with said they didn't know much about the show but liked the images in the advertising.

The audience looked similar back in August 2015, when Legend River Entertainment presented a dance play about Pulitzer and Nobel prize-winning writer Pearl S. Buck, who grew up in China then lived as an adult in the U.S.

The production's wow-factor came from a river created on stage, but the story plodded through the facts of Buck's life in parallel with segments of a nature poem. Then, in a sharp shift, the finale was an unrelated scene promoting the global appreciation of children.

The flatness of the stories is not an accident. Only content deemed safe is going to be approved to go abroad, says Doctoroff, now a senior partner at Prophet, a global brand and marketing consultancy. "There will be no social commentary and no raciness."

By contrast, Shen Yun, the cultural arm of the spiritual and political group Falun Gong, presents a show with overt criticism of the Chinese government: Vignettes about their persecuted followers, one of whom is beaten by Communist thugs, are interspersed among dance numbers explaining Chinese historical style and costume.
In the nearly sold-out theater, all walks of life were present. My third-ring seat cost $80 (there are no press tickets or publicity office) and near me was a young white couple on a date, a solo Asian woman, a young sulking boy of no clear ethnicity (seated separately from his friends), a multi-generational black family and group of four or so middle-aged white women.

It was hardly a rally of supporters: People "oohed" and "ahhed" at the beauty and tradition of Chinese culture. They sat politely through the political messages. No trace of anything political is in their ads, which look roughly similar to that of Soaring Wings, with a beautiful dancer in a colorful costume.

While people may respond to ads for both Soaring Wings and Shen Yun, the latter audience is more mixed because its marketing is aggressive in the extreme. As one elderly white woman I spoke with afterward said, "You can't avoid it."

Shen Yun advertises on television, radio, outdoor spaces, subway cars—even in print—and with street teams. They also have the benefit of recurring tours.
Ad campaigns for the China-based productions, by contrast, gear up before the tour, but without the extreme canvassing of platforms.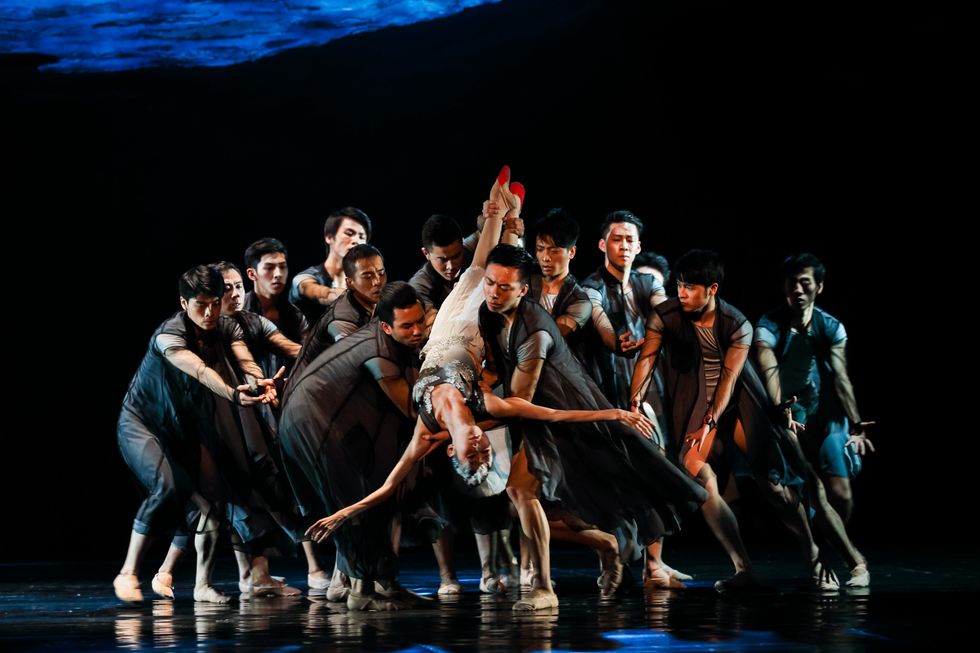 Soaring Wings. Photo courtesy Keith Sherman & Associates
"If the goal is to help Americans understand more about Chinese culture, they need to a do a better job of reaching the public, which they don't," says Young.

The key to connecting with Americans, she says, lies in collaborating or working more closely with established American presenters, venues or companies.

Young, a board member of the New York Philharmonic, points to the orchestra as uniquely effective in this effort: The Philharmonic is about to host its seventh Lunar New Year concert, a program that pairs American and Chinese music and talents. And it attracts both the Philharmonic regulars and Chinese music lovers.

"The goal was not to make it an event for the Chinese-American community, but to add them to the Philharmonic's audience," says Young.

Doctoroff points to the broad mix that gathered at Asia Society, the educational group that describes itself as "promoting mutual understanding" between Asia and the United States: "A lot of the events are at least 50-50."

Chinese presenters do know, says Young, that prestigious venues will at least give them the chance at attention. And because they can rent the Koch, they can be at Lincoln Center.

But there is one crucial element to a successful show that does not necessarily come with the use of any rented hall, said Young: "What you don't get is the audience."
Rachel Papo
In the middle of one of New York City Center's cavernous studios, Misty Copeland takes a measured step backwards. The suggestion of a swan arm ripples before she turns downstage, chest and shoulders unfurling as her legs stretch into an open lunge. She piqués onto pointe, arms echoing the sinuous curve of her back attitude, then walks out of it, pausing to warily look over her shoulder. As the droning of Ryuichi Sakamoto and Alva Noto's mysterious "Attack/Transition" grows more insistent, her feet start to fly with a rapidity that seems to almost startle her.
And then she stops mid-phrase. Copeland's hands fall to her hips as she apologizes. Choreographer Kyle Abraham slides to the sound system to pause the music, giving Copeland a moment to remind herself of a recent change to the sequence.
"It's different when the sound's on!" he reassures her. "And it's a lot of changes."
The day before was the first time Abraham had seen Copeland dance the solo in its entirety, and the first moment they were in the studio together in a month. This is their last rehearsal, save for tech, before the premiere of Ash exactly one week later, as part of the opening night of City Center's Fall for Dance festival.
Keep reading...
Show less
Ailey II artistic director Troy Powell teaching an Ailey Workshop at NYCDA. Courtesy NYCDA
Back in 2011 when Joe Lanteri first approached Katie Langan, chair of Marymount Manhattan College's dance department, about getting involved with New York City Dance Alliance, she was skeptical about the convention/competition world.
"But I was pleasantly surprised by the enormity of talent that was there," she says. "His goal was to start scholarship opportunities, and I said okay, I'm in."
Today, it's fair to say that Lanteri has far surpassed his goal of creating scholarship opportunities. But NYCDA has done so much more, bridging the gap between the convention world and the professional world by forging a wealth of partnerships with dance institutions from Marymount to The Ailey School to Complexions Contemporary Ballet and many more. There's a reason these companies and schools—some of whom otherwise may not see themselves as aligned with the convention/competition world—keep deepening their relationships with NYCDA.
Now, college scholarships are just one of many ways NYCDA has gone beyond the typical weekend-long convention experience and created life-changing opportunities for students. We rounded up some of the most notable ones:
Keep reading...
Show less
Getty Images
Dancers are understandably obsessed with food. In both an aesthetic and athletic profession, you know you're judged on your body shape, but you need proper fuel to perform your best. Meanwhile, you're inundated with questionable diet advice.
"My 'favorite' was the ABC diet," says registered dietitian nutritionist Kristin Koskinen, who trained in dance seriously but was convinced her body type wouldn't allow her to pursue it professionally. "On the first day you eat only foods starting with the letter A, on the second day only B, and so on."
Keep reading...
Show less
Left: Hurricane Harvey damage in Houston Ballet's Dance Lab; Courtesy Harlequin. Right: The Dance Lab pre-Harvey; Nic Lehoux, Courtesy Houston Ballet.
"The show must go on" may be a platitude we use to get through everything from costume malfunctions to stormy moods. But when it came to overcoming a literal hurricane, Houston Ballet was buoyed by this mantra to go from devastated to dancing in a matter of weeks—with the help of Harlequin Floors, Houston Ballet's longstanding partner who sprang into action to build new floors in record time.
Keep reading...
Show less