For more than a decade, Brittany Parks' professional dance career has fulfilled her biggest childhood dreams. Making her Broadway debut? Check. Dancing on the Disney Channel? Check. Performing alongside artists like Beyoncé, Rihanna and Kanye West? Check, check and check.
But earlier this year, Parks ticked something off of her list that she never thought was possible: bringing tap dance into the homes of more than 9 million viewers at the 2021 Grammy Awards. Dancing with Ashley Seldon as part of Megan Thee Stallion's "Body" and "Savage Remix,­" Parks was featured in a tap duet tribute to the Nicholas Brothers, complete with a series of splits down a staircase.
---
"It was just so beautiful to pay homage to the Nicholas Brothers and show the world that tap dance is happening. It's an art form, and it's real," Parks says. "I cannot remember the last time that I've seen tap dancing on a show like that, and for me to represent it, I was on cloud nine the entire time."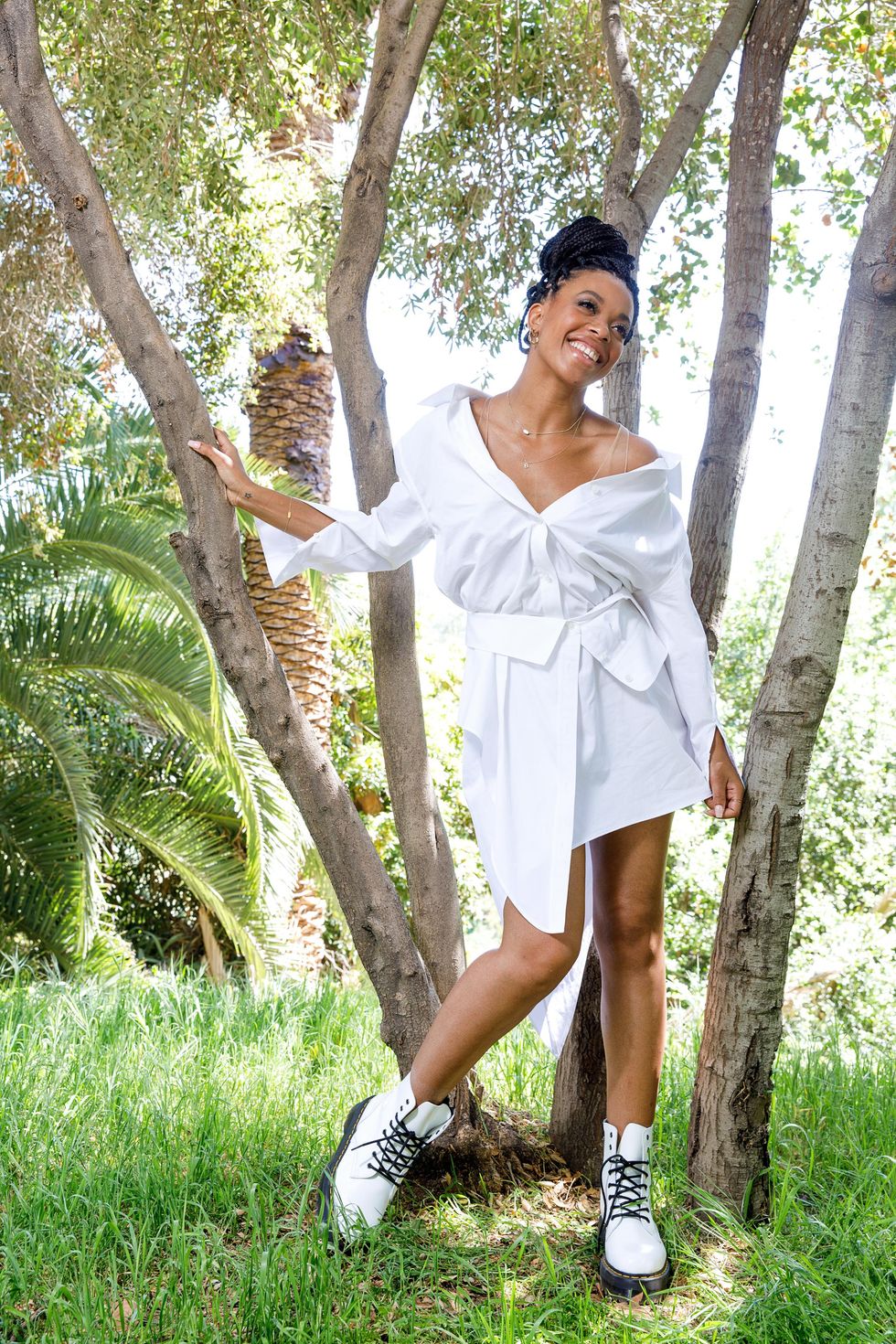 Michael Higgins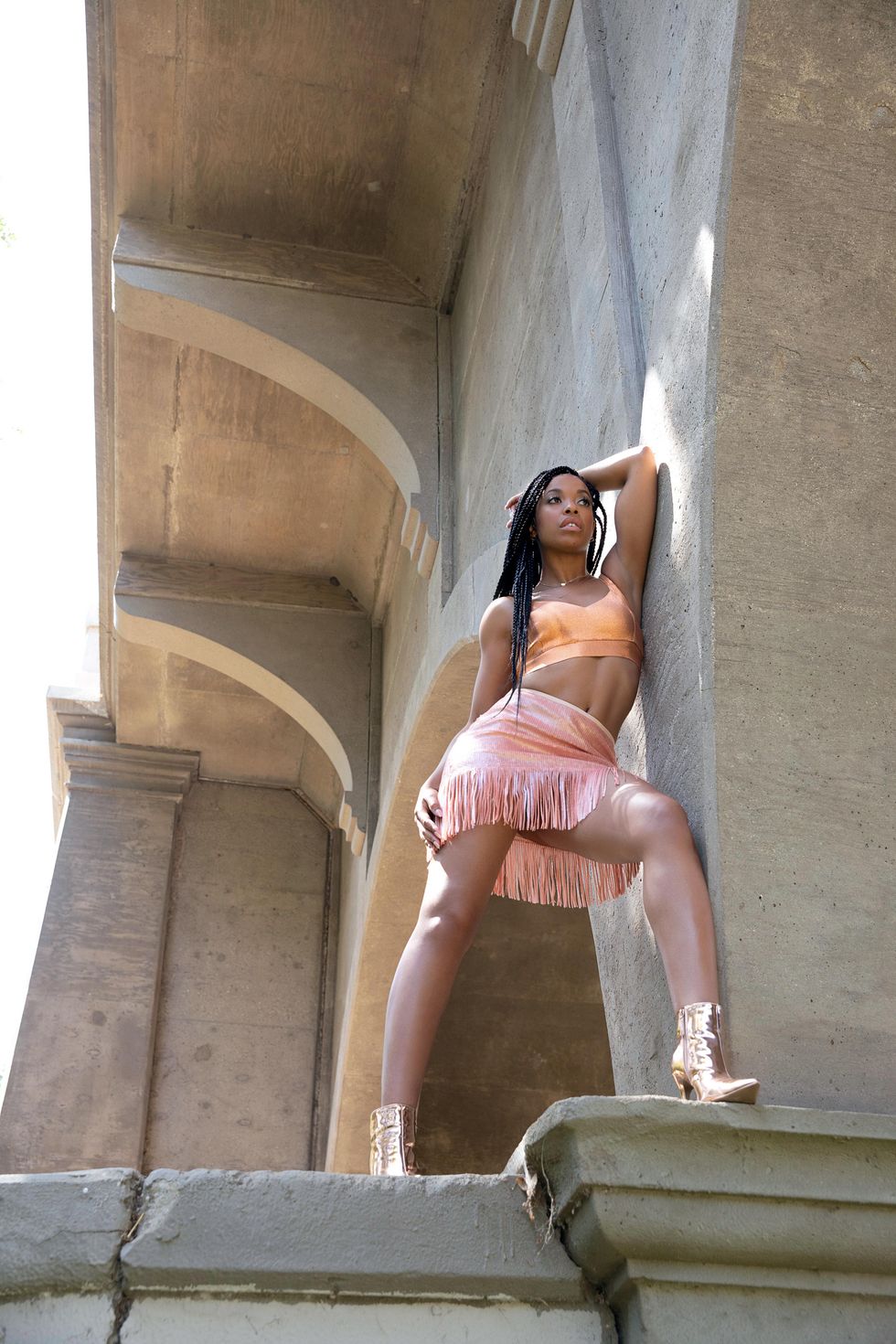 Michael Higgins
Turning Her Dreams Into Reality: "The way it's all come together is crazy. My goal was always to be on the Disney Channel, and I got to do Teen Beach 2. I listened to Destiny's Child growing up, and now I'm dancing for Beyoncé. I like to find a few minutes by myself before a performance just to make sure that I'm in the moment and not missing anything."
Dream dance partner: "Janet Jackson would be really great, or if Lady Gaga calls me up, of course."
What's on her playlist: "Lots of R&B, like Jazmine Sullivan and Leon Bridges. Janet is on my playlist right now, Ne-Yo, and I love Dua Lipa."
When she's not dancing: "I have a dog, so we love being outdoors, and I love just having a glass of wine and cooking. I recently learned to knit, too, by watching YouTube videos."
Performing live vs. on film: "There's something about having that live audience to play to, and a thrill in knowing there are no second takes. But I love how a camera angle can change the way a step looks."
Her favorite meal to cook: "Fried chicken is my specialty. And I make a mean steak."
Her (not) coffee order: "I do two bags of black tea so that it's strong, and I drink it with almond milk and sugar."
Her I-Made-It Moment: "The 'Glee' tour was big because I had a solo to 'P.Y.T.' with Kevin McHale. It was the most epic feeling to be in an arena and all of these people are screaming for you—I got to do that every night for two months."
Favorite travel destination: "St. Barts."
The one thing she can't live without: "I put lavender oil on two to three times a day, and I take it with me everywhere. I put a little dab on my wrists and behind my ears, especially during rehearsal. It gives you a little calmness."
Her side hustle: "I started a company called Your Move in 2018 with my friend Hannah Douglass. It's designed for the average person who wants to dance, but in a customized way. We do private classes, parties, wedding dances."
Teaching Tap to a New Generation: "I always tell students, 'Don't be afraid of your own voice.' Just because you have these two pieces of metal on your feet doesn't mean that it's a whole new thing—we're still dancing here, but now it's an instrument."