Jennifer Stahl
Jennifer has worked on Dance Magazine since graduating from New York University's Tisch School of the Arts with a BFA in dance and journalism. A former senior editor of Pointe, she has also written for The Atlantic, Runner's World and other publications. As a dancer, she performed with California's Peninsula Ballet Theatre, Israeli choreographer Gali Hod and for Cirque du Soleil's 25th-anniversary celebration.
Hallberg describes dancing with Osipova as "a bit like an addiction." Photo by Stephanie Berger, courtesy Sadler's Wells
On the surface, intercontinental ballet stars David Hallberg and Natalia Osipova would seem to make unlikely partners. He's an American paragon of elegant princeliness; she's an explosive Russian powerhouse who seems to mock the laws of gravity.
But since they first danced together in 2009, they've moved audiences to tears as Romeo and Juliet, and sent chills through spines as Giselle and Albrecht. Whether at American Ballet Theatre, The Royal or the Bolshoi, each time they're together they bring out new depths in each other's artistry.
Keep reading...
Show less
Tamisha Guy has always loved pushing her body. The dynamic A.I.M dancer and rehearsal director performs like she has no limits. And she's recently taken up a sport that pushes her even further: boxing.
Two or three times a week, she takes a 45-minute class at New York City boxing studios Shadowbox or EverybodyFights. Workouts include a warm-up of core exercises and body-weight strength training. "Then we put the gloves on and go at it on the bag," says Guy.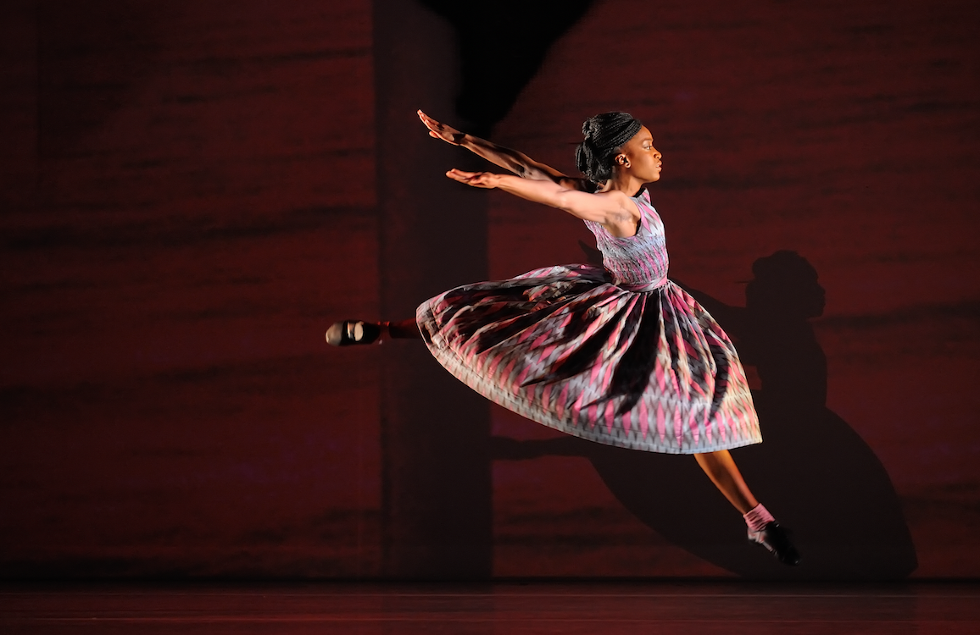 Tamisha Guy in Kyle Abraham's The Gettin'. Photo by Jerry and Lois Photography, courtesy A.I.M.
Although she was initially afraid that the workouts would bulk up her already muscular physique, she's found they've simply added definition to her arms. More importantly, they've improved her stamina.
"Thirty minutes into class is usually the point where you're like, 'I can't punch anything else,' but you have 15 more minutes to go," she says. "It's just like when you've been dancing for an hour and have to dig deeper to find something in yourself to stay present. Pushing through the uncomfortable part is so gratifying." She feels boxing has put extra fire in her to keep up the intensity onstage.
Her favorite time to box is in the morning. "I find I have more energy going into rehearsals after boxing," she says. "I feel so ready to take on my day."
But if she's got more than four hours of rehearsal, she'll wait to box until after dancing so that her arms aren't overly fatigued. "Then, if I still have a little fight in me, I might take an evening class."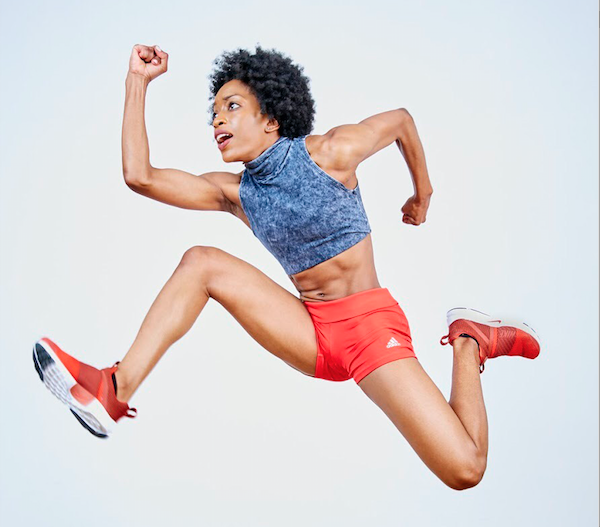 Tamisha Guy is also working to start a side hustle as a fitness model. "You're only young once," she says. Photo by Whitney Browne, courtesy Guy.
For now, she's not looking to enter any fights. "I think I'm gonna stick with the bag," she says, laughing.
Though she admits she loves the feeling of being in a ring. "I've had a few private training sessions inside it, with my trainer calling out sequences," she says. "But he wasn't hitting me back!
Thoughts on gender have evolved since Louis XIV's era. Maybe it's time training evolves too. Photo by Matthew Murphy for Pointe.
Next semester, there'll be a new course name on the syllabus of Boston Conservatory at Berklee: "Constructed Gender Identities in Classical Ballet: Men's Variations."
But this is not a new course, just a new title. The old name is one you might recognize: "Men's Class."
Keep reading...
Show less