Why Do Dancers—Usually So Conscientious About Their Bodies—Get Drawn to Drugs?
Thinkstock
Simone Messmer was 19 the first time she used cocaine. She was at another company's gala when someone pulled out a bag of the white powder. There, at the coat check counter, party guests took turns snorting the drug. "I was hesitant, but at the time I was willing to try anything once," she says. "Everyone around me was getting hyped up. But for me, it made me feel grounded."
She would later learn that her reaction—feeling grounded instead of hyped—probably had to do with undiagnosed ADHD. The sensation kept Messmer, then a corps member at American Ballet Theatre, returning to the drug multiple times a week for a year. And it nearly jeopardized her career.
---
Dancers like Messmer, now a principal at Miami City Ballet, spend their whole lives training, toning and perfecting their bodies. So it seems strange that some would turn to substances like alcohol and drugs to fit in, lose weight or relieve stress.
But Messmer says that behind the satin and tulle, the "work hard, play hard" mentality thrives and some dancers depend on good genes to cancel out bad behavior. "I don't know any group of people that treats their bodies worse than dancers," says Messmer. "They don't rehab from injuries, they drink too much, they eat a lot of sugar. The idea that all dancers are healthy is a big myth."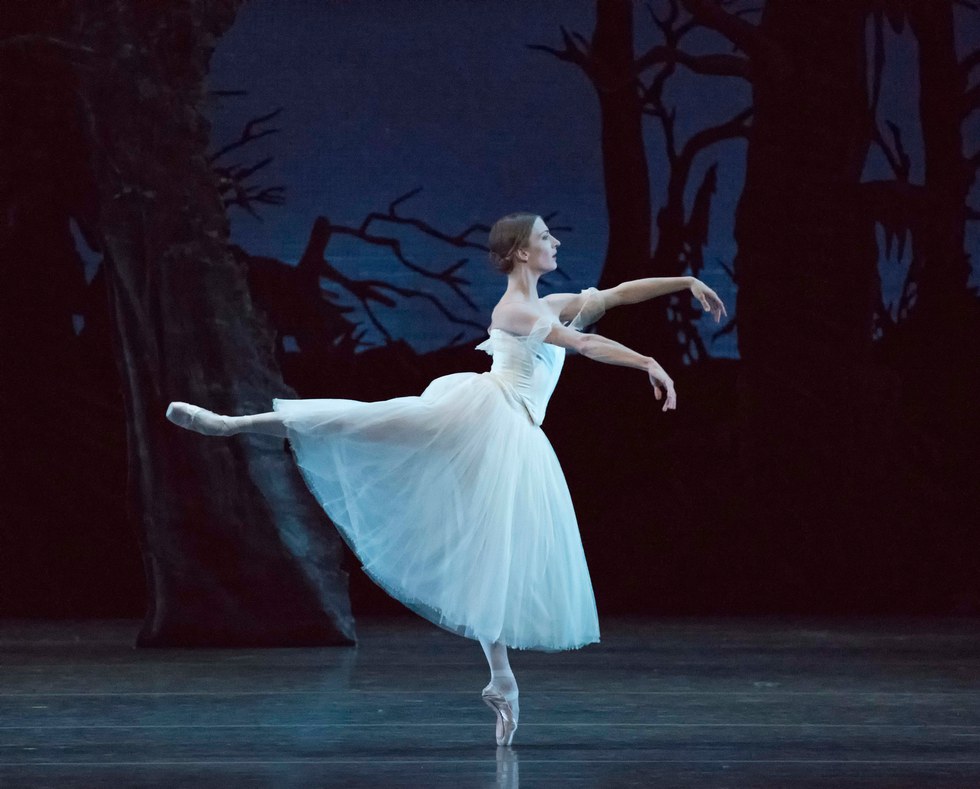 Now clean and drug-free, Simone Messmer is thriving at Miami City Ballet. Photo by Gene Schiavone, courtesy MCB.
Of course, this is only one dancer's observation. But dancers can be extreme with their health—some in their regimen of kale and vitamins, others with their after-rehearsal habits.
"There are definitely dancers who see themselves as invincible," says Nadine Kaslow, resident psychologist at Atlanta Ballet. Though she says it's not uncommon for all young adults to feel that way until something negative happens.
Drugs and dance have had a well-known partnership since Gelsey Kirkland famously revealed the details of her cocaine addiction in her 1986 memoir Dancing on My Grave. The following year, ABT star Patrick Bissell died from an overdose. But addiction's presence reaches beyond the stereotype of the '80s. The Royal Danish Ballet was involved in widespread reports of cocaine abuse among its dancers. Sergei Polunin has been open about his relationship with drugs and alcohol and its effect on his career.
Still, drugs are something that many dancers only know as a stereotype. "I've had plenty of pre-professional patients go and trainee or apprentice at different places," says Kaslow. "Some don't have any scene. But at some of these places it's rampant." The trend is by no means uniform across the dance landscape, and Kaslow says there's no way of knowing exactly how common drug abuse is in the dance community because very little research has been done specifically about its connection with the form. She thinks it comes down to drug use being more a part of the culture in some companies than in others.
Throughout the general population, drug use typically begins around the time kids finish high school. At that stage, the part of the brain that balances risk and reward is not yet fully developed. In the dance world, many students leave home to train or work as early as 14, leaving them susceptible at an even younger age.
Dancers may use drugs for a number of reasons. Many may see it as a way to unwind after a long day or week of rehearsals. The job does, after all, put people under a great deal of stress to perform to the highest of expectations at all times. The fact that many dancers have type A personalities only adds more pressure.
"Drugs are a stress reliever, they relax you," explains Brian Goonan, a psychologist who works with Houston Ballet Academy. "At the same time, it puts a surge of dopamine in the system, and that just plain and simple feels good."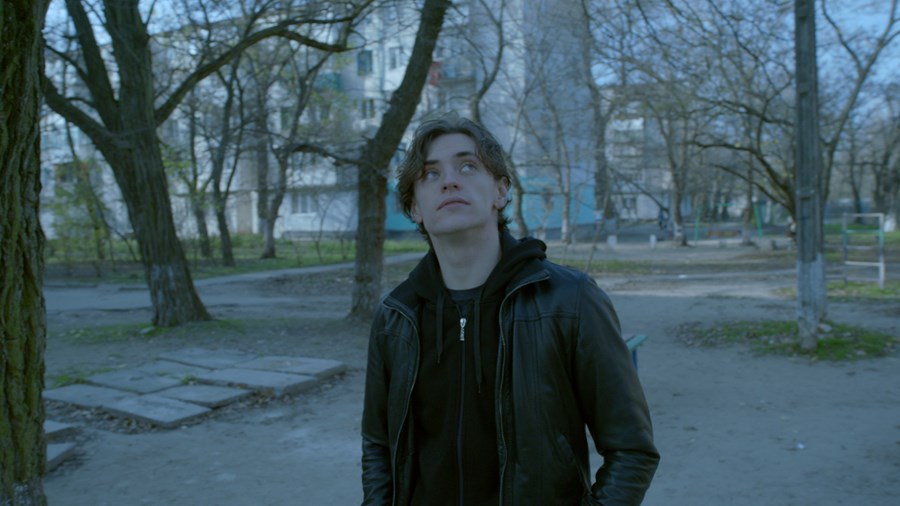 Sergei Polunin, here in a still from DANCER, told Attitude, "At first drugs made me feel good, but then literally your body starts to fail."
Goonan says that dancers might feel attracted to drugs like cocaine or other stimulants because the high is immediate, and, initially, it will dissipate within a reasonable amount of time depending on the dose. And because it is a stimulant, the dopamine rush can mimic what many dancers feel when they perform. He cautions, though, that the tolerance-building and addictive nature of cocaine make it likely that increasing amounts will be used and dependency will develop.
Other drug users—specifically those who favor hallucinogens—feel these substances help them access their art. One New York City–based commercial and concert dancer told us he takes LSD or other psychoactive substances every few months to once a year, usually during times of deep questioning or transition. He says that they help him open up his mind when he's in need of personal discovery, and that sometimes his new insights inform his creative work.
"I don't use drugs unless I have a very specific purpose," says the 22-year-old. "You can actually learn really pinpointed ideas from these hallucinations. And I will sit down and meditate after."
Still, he admits that he has seen the dangerous side of psychedelic drugs after taking extremely strong doses and using them with the wrong intentions. Messmer identifies her rock-bottom moment as the time, a year into her use, when she went on a binge that forced her to miss two days of rehearsals. By this time, ABT had more than a hunch about her problem, and gave her an ultimatum: Go to rehab or quit.
A better solution to the dance world's drug problem, though, would be to stop use before it starts. Most companies have physical therapists and a nutritionist, but few have dedicated mental health professionals on staff. And that can send dancers a message about what companies value.
"Dancers who are struggling are often seen as less favorable by their peers," says Goonan. "We don't spend much energy on mental health in the dance world. It's a way to weed out dancers—only the strong survive."
He says companies also need to better address the emotional aspects of injury—a time in a dancer's career when they can be more susceptible to drug use. Company culture hasn't properly accepted the idea that dancers truly need time off to heal.
And, to be fair, dancers haven't grasped this idea either. The thought is often, Every day spent on the sidelines is another day away from their goal of getting a part or a promotion.
Even Messmer looks back on her difficult months in rehab as time lost. Today, she's clean. But it came at a price. One month of rehab cost her $38,000 and a certain level of trust. The company required her to take part in a multi-year treatment plan that included weekly drug tests. Messmer thinks her drug habit made her fall three years behind in her climb up the ranks. But she's thankful that ABT supported her in getting better. "I had to start over and earn everything back," says Messmer. "I've seen a lot of people fail at this. I was a lucky one."
Maria Kochetkova blatantly breaks the not-eating-in-your-
Serenade
-costume rules with a personal pint backstage. Photo via
Instagram
One of the biggest myths about ballet dancers is that they don't eat. While we all know that, yes, there are those who do struggle with body image issues and eating disorders, most healthy dancers love food—and eat plenty of it to fuel their busy schedules.
Luckily for us, they're not afraid to show it:
Keep reading...
Show less
Popular
Apr. 24, 2018 03:00PM EST
Looking for your next audition shoe? Shot at and in collaboration with Broadway Dance Center, Só Dança has launched a new collection of shoes working with some pretty famous faces of the musical theater world! Offered in two different styles and either 2.5" or 3" heels, top industry professionals are loving how versatile and supportive these shoes are! Pro tip: The heel is centered under the body so you can feel confident and stable!
StockSnap
When I wrote about my struggle with depression, and eventual departure from dance because of it, I expected criticism. I was prepared to be challenged. But much to my relief, and horror, dancers from all over the world responded with support and stories of solidarity. The most critical response I saw was this one:
"Dance isn't for everyone."
This may as well be a mantra in the dance world. We have become entrenched in the Darwinian notion that the emotionally weak will be weeded out. There is no room for them anyway.
Keep reading...
Show less
Name calling, physical intimidation and cyberbullying are all-too-common experiences among male dancers. Photo by Goh Rhy Yan/Unsplash
Growing up in a family-owned dance studio in Missouri had its perks for tap dancer Anthony Russo. But it also earned him constant taunting, especially in high school.
"There was a junior in my sophomore year health class who was absolutely relentless," he says. "I'd get tripped on my way to the front of the classroom and he'd say, 'Watch out, twinkle toes.' If I raised my hand and answered a question incorrectly, I'd hear a patronizing 'Nice one, Bojangles.' "
Keep reading...
Show less
Acosta Danza in Jorge Crecis' Twelve. Photo by Johan Persson, Courtesy Sadler's Wells
What does a superstar like Carlos Acosta do after bidding farewell to his career in classical ballet? In Acosta's case, he returns to his native country, Cuba, to funnel his fame, connections and prodigious energies back into the dance scene that formed him. Because of its top-notch, state-supported training programs and popular embrace of the art of dance, Cuba is brimming with talented dancers. What it has been short on, until recently, are opportunities outside of the mainstream companies, as well as access to a more international repertoire. That is changing now, and, with the creation of Acosta Danza, launched in 2016, Acosta is determined to open the doors even wider to new ideas and audiences.
Keep reading...
Show less
University of Kentucky students travel to Arts Advocacy Day in DC each year. PC Dana Rogers Photography
There's so much more to the dance world than making and performing dances. Arts administrators do everything from raising money to managing companies to building new audiences. With the growing number of arts administration programs in colleges, dancers have an opportunity to position themselves for a multifaceted career on- or offstage—and to bring their unique perspective as artists to administrative work.
Keep reading...
Show less


Get Dance Magazine in your inbox