Your Ideal Pre-Show Prep: A Step-By-Step Guide
Jim Lafferty for Pointe
You know that how you care for your body before curtain can impact your performance. But with so many factors to consider, it can be difficult to nail down an exact routine. How much rest is enough? How close to showtime should you eat? We asked the experts.
---


The Night Before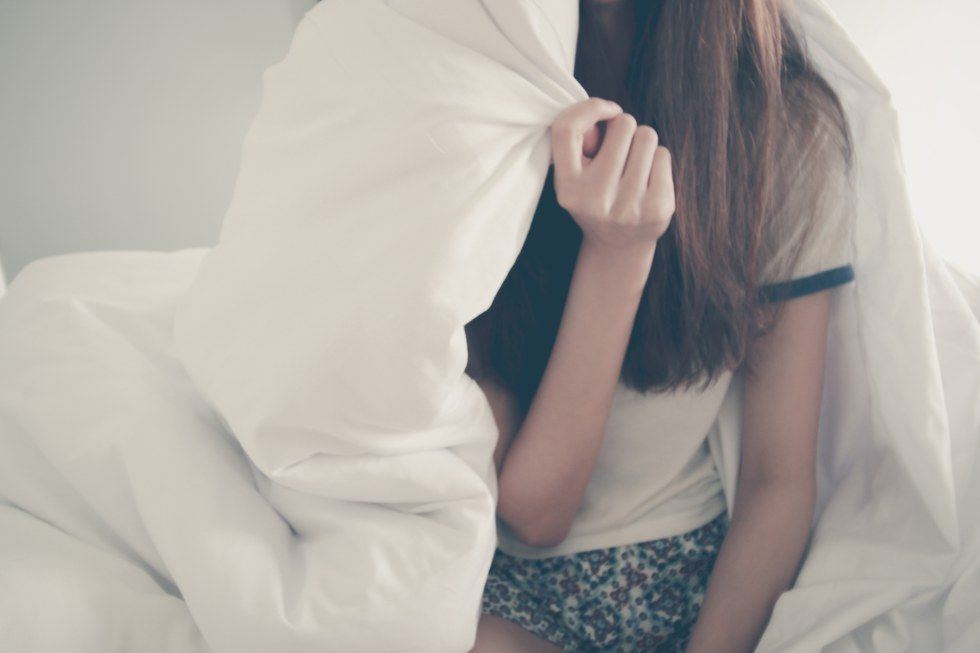 Tirachard Kumtanom/Stocksnap
Roll out your muscles: Be sure to cool down appropriately from the long rehearsal days that precede a performance, says sports physical therapist Erwin Seguia. The night before a show, he suggests foam rolling major muscle groups like your quads, glutes, hamstrings and calves. "Foam rolling helps flush out the waste products that result from physical activity, which aids in the recovery of the muscle," he says.
Get enough sleep: Prioritize rest. The average adult should get seven to nine hours of sleep per night, but some elite athletes get up to 11 or 12. Figure out how much you need to feel rested. "If you aren't able to get enough sleep because of late rehearsals, take naps of around 20 minutes during the day," says Seguia.
Eat a balanced meal: Ballet dancer turned registered dietitian Ashley Lucas warns that advice you may have heard to "carb-load" before a big event does not actually lead to improved performance in dance. She suggests eating a hearty, balanced dinner the day before a show. She suggests something like steak with asparagus with olive oil and quinoa, plus berries for dessert, or fatty fish or tofu with brown rice and vegetables with olive oil.


The Morning Of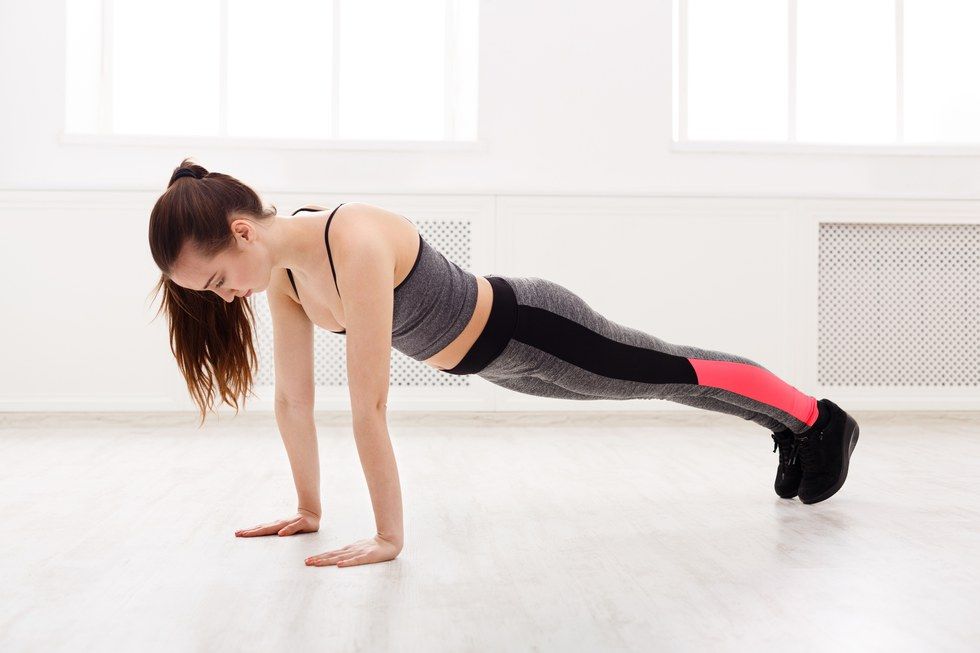 Thinkstock
Think through your choreography: "Right when you wake up, keeping your eyes closed, visualize how the performance will go from start to finish. Really concentrate on the details—the arm movements, the direction you are going to focus your eyes onstage and the tilt of your head," says Justin Sherwood, an adjunct professor at Marymount Manhattan College and a Youth America Grand Prix coach.
Don't skimp on hydration or snacks: Lucas says dancers should aim for two cups of water in the morning and sips of water throughout the day, at least every 20 minutes. Begin with a filling, balanced breakfast, and then get strategic about what to eat and when. "Eat smaller meals and snacks throughout the day to avoid stomach distress, but keep satiated and energized," says Lucas. Make sure to eat something within 30 minutes after any rehearsals or classes for proper recovery. Your snacks should always contain protein and fat—a snack of only simple carbohydrates, which are quickly digested, will leave you feeling tired again shortly afterward.
Warm up gently: Seguia suggests starting show day by warming up the areas of your body that will need to be most active for dancing, especially your core, hips and ankles. Planks, bridges and bigger movements like squats and lunges are all good choices, but take it easier than you would if you were doing a full workout. A smart dynamic exercise to warm up your hips in the morning is banded squats: Place a resistance loop around your legs above the knees. With feet hip width apart, squat as low as you can while maintaining a neutral spine and your knees over your toes. Repeat for two sets of five to eight repetitions.
Before Curtain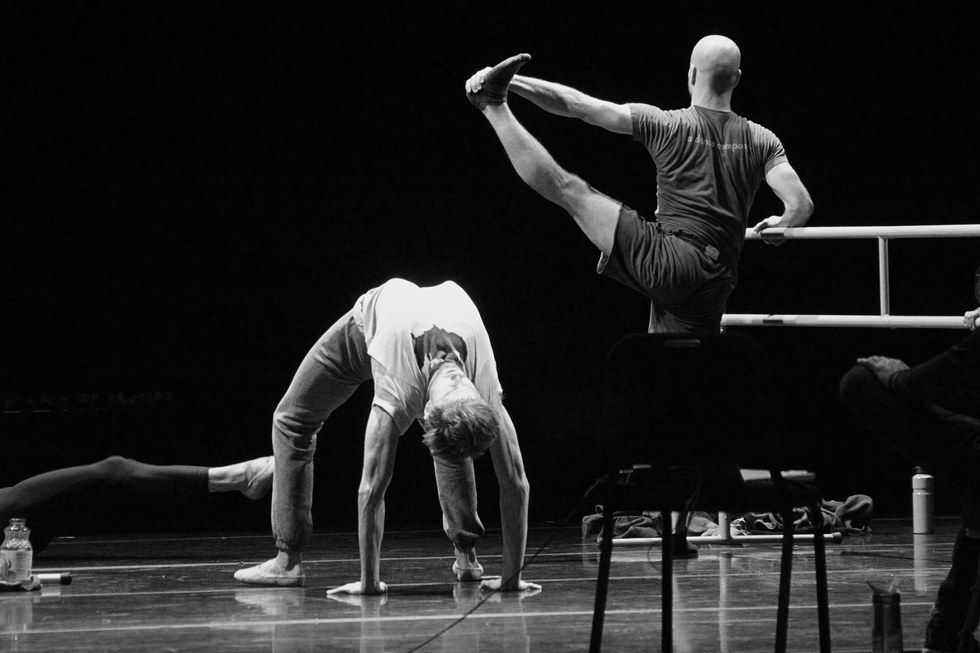 Jayme Thonton for Pointe
Eat early: To stay energized, eat anywhere between one and four hours before a performance, says Lucas. Have enough that you will not be hungry too close to showtime, since eating right before could lead to an upset stomach.
Strategically focus your warm-up: Think about the material you are about to perform: Does it require fast changes of direction? Is it more slow and sustained? Sherwood says this should determine what you focus on in class as you are warming up. He also suggests marking through the performance onstage if possible, to keep up your confidence without wearing yourself out. Before going on, Seguia recommends repeating your warm-up exercises from the morning to keep your body and your brain primed to move
News
Jul. 16, 2019 03:58PM EST
Including this extraordinary Travis Wall number for "So You Think You Can Dance" (Adam Rose/FOX)
The Primetime Emmy Award nominations are out! Congrats to the seven choreographers who earned nods for their exceptional TV work this year. Notably, that work was made for just two shows, "So You Think You Can Dance" and "World of Dance."
And there was a particularly remarkable snub: While the dance-filled hit "Fosse/Verdon" earned 17 nominations across many of the major categories, Andy Blankenbuehler's fabulous Fosse remixes weren't recognized in the Outstanding Choreography field.
Here are all the dance routines up for Emmys:
Keep reading...
Show less

abezikus/Getty Images
"Dancers can do everything these days," I announced to whoever was in earshot at the Jacob's Pillow Archives during a recent summer. I had just been dazzled by footage of a ballet dancer performing hip hop, remarkably well. But my very next thought was, What if that isn't always a good thing? What if what one can't do is the very thing that lends character?
Keep reading...
Show less
News
Jul. 15, 2019 12:30PM EST
Courtesy Ritzel
Capezio, Bloch, So Dança, Gaynor Minden.
At the top of the line, dancers have plenty of quality footwear options to choose from, and in most metropolitan areas, stores to go try them on. But for many of North America's most economically disadvantaged dance students, there has often been just one option for purchasing footwear in person: Payless ShoeSource.
Keep reading...
Show less
Jayme Thornton
When Sonya Tayeh saw Moulin Rouge! for the first time, on opening night at a movie theater in Detroit, she remembers not only being inspired by the story, but noticing the way it was filmed.
"What struck me the most was the pace, and the erratic feeling it had," she says. The camera's quick shifts and angles reminded her of bodies in motion. "I was like, 'What is this movie? This is so insane and marvelous and excessive,' " she says. "And excessive is I think how I approach dance. I enjoy the challenge of swiftness, and the pushing of the body. I love piling on a lot of vocabulary and seeing what comes out."
Keep reading...
Show less