Theresa Ruth Howard
Theresa Ruth Howard danced with Dance Theatre of Harlem, and was a founding member of Armitage Gone! Dance. She is the founder and curator of the Memoirs of Blacks in Ballet. She has taught at the American Dance Festival, Sarah Lawrence College, and was an artist in residence at Hollins University. She is a contributing editor to Dance Magazine and has written for Pointe, and the Source magazines as well as the Italian dance Magazine Expressions. Ms. Howard also teaches both Ballet and Contemporary dance internationally.
Jun. 15, 2017 02:30PM EST
Fellow Angela Harris teaching an intermediate girls class at SAB
New York City Ballet has an image problem. Despite having the moniker of one of the most diverse cities on the planet, the company regularly comes under fire for its lack of diversity. A perception of overbearing whiteness has plagued the institution, often acting as a cultural barrier for prospective students and audiences.
Over the last three years, the company's School of American Ballet and its diversity team have been working to change this. Since NYCB preserves its Balanchine legacy by keeping everything in house—dancers are hired almost exclusively from SAB, where they are trained by former members of the company—the school is a logical place to start transforming its image. And it's working. Presently, the children's division and intermediate/advanced division boasts 44% and 29% students of color, respectively.
Keep reading...
Show less
May. 17, 2017 03:47PM EST
DBDT in Nycole Ray's Above & Below. Photo by Sharen Bradford—The Dancing Image, Courtesy DBDT.
Finding the right person to take the mantle of a 40-year-old American dance institution is no easy feat. But when Dallas-native choreographer Bridget L. Moore agreed to succeed Dallas Black Dance Theatre's founding artistic director, Ann Williams, the company knew it was a perfect fit.
Keep reading...
Show less
Apr. 28, 2017 04:38PM EST
Hiplet is sweeping the nation. Between TedX, Refinery29, Desigual campaigns, Anna Wintour's #madeforher fundraiser and the plethora of morning show spots, the hybrid dance craze—known for its sassy runway-style walks on pointe and crab-like bent-knee jazzy chassés—has gone viral.
Hiplet is the brain child of Homer Hans Bryant, a former Dance Theatre of Harlem principal who, in 1981, founded Chicago Multi-Cultural Dance Center (then called Bryant Ballet), aka the studio where young Sasha and Malia Obama studied before moving to the White House. Bryant started putting hip hop movement on pointe in 1994 with a piece he choreographed for his students, called The Rap Ballet. That evolved into what became hiplet (a portmanteau of hip hop and ballet), which is now a regular class at his school.
But his curious blend of hip hop sur la pointe has proven to be quite provocative. Some see the blending of the urban and European dance vernaculars as a positive by-product of the black ballerina movement. For me and many others, it sets our teeth on edge.
Keep reading...
Show less
Apr. 03, 2017 09:24PM EST
Francesa Hayward, courtesy Royal Ballet
Janet Collins, Raven Wilkinson, Debra Austin, Nora Kimball, Misty Copeland, Francesca Hayward. All of these successful black ballet dancers have something in common: they skew toward the fairer end of the sepia spectrum.
Onstage, the duskiness of their complexions can be all but washed out, bleached by the lights. From the audience, they could present as a white girl back from a beachside vacation, or be perceived as Latina.
This observation is in no way meant to challenge these women's "blackness," or their talent. It's to highlight a long-overlooked fact that, historically, artistic directors have shown a predilection towards black ballerinas with lighter skin tones.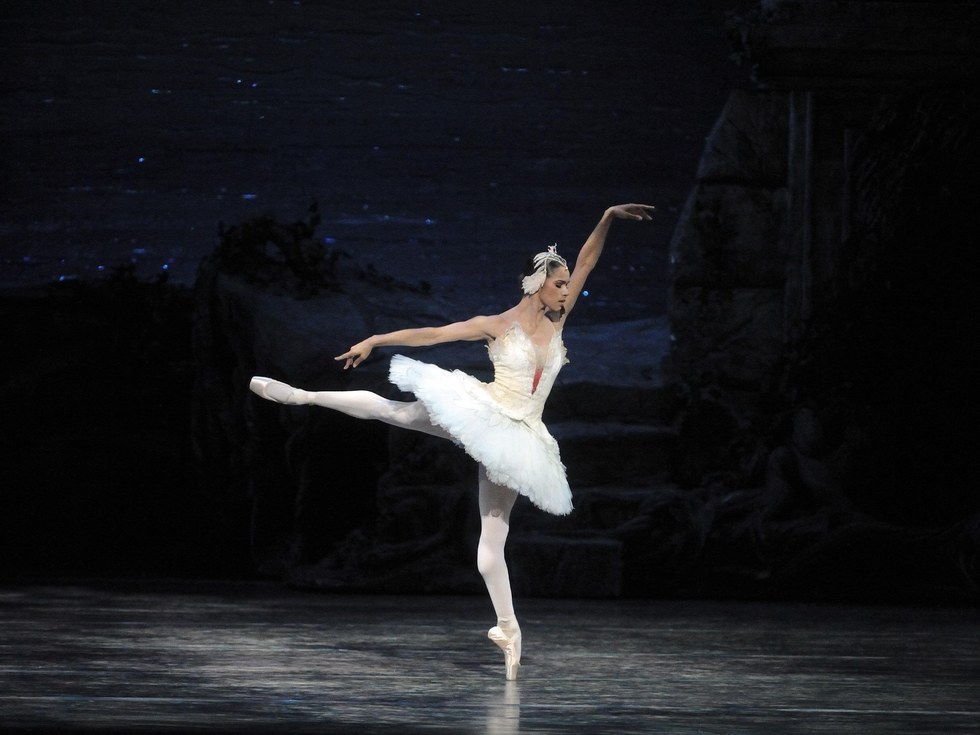 Misty Copeland in Swan Lake. Photo by Gene Schiavone, courtesy ABT
Keep reading...
Show less