Does the frigid weather make you want to curl up by the fireplace with a cup of hot cocoa? Resist! Go out and see some dance. This list is for those of you in northern climes, may it warm up your winter—artistically if not meteorologically.
Driscoll's Thank You For Coming: Play. PC Julieta Cervantes
• Faye Driscoll's Thank You for Coming: Play
Walker Arts Center, Minneapolis, Jan. 12-14
A pack of wild-animal dancers act out multi-layered scenes that can puzzle or move you. Equal parts maniacal and moving. The audience is part of the plot. See her "Choreography in Focus" —our latest.
• Michelle Dorrance
Boston, Cutler Majestic Theatre, Jan. 13-15
Michelle Dorrance is as popular in Boston as she is in New York and at Jacob's Pillow. You can catch a glimpse of why in her "Choreography in Focus."
• Richard Move's XXYY
The gloriously androgynous Richard Move shows a work-in-progress with theater artist Alba Clemente that explores the chromosomal combinations that produce gender identity. The program also celebrates 20 years of Move's spot-on impersonation of Martha Graham. Co-presented by Jacob's Pillow.
Albany and other cities
Ronald K. Brown bring his rich, spiritual blend of modern dance and West Africa on tour.
• Kyle Abraham
Hancher Auditorium, University of Iowa, Jan. 27 and Des Moines Performing Arts, Feb. 1
Abraham's mercurial movement quality is beguiling whether or not the often-political content comes across. He talks so easily about his work, including race and gender, in this "Choreography in Focus."
Spectrum Dance Theater in The Minstrel Show. PC Nate Watters.
• Spectrum Dance Theater
Seattle Repertory Theatre's Leo K. Theatre, Jan. 19–Feb. 4
Now is the time for political work, and Spectrum director Donald Byrd does not hold back. In his new work Shot, he confronts the growing incidents of police brutality against people of color. To see how tough Byrd is on his dancers, check out his "Choreography in Focus."
• Ragamala Dance Company
Cowles Center, Minneapolis, Jan. 27-29
This contemporary company, trained in classical Indian dance, focuses on issues of environmental and social justice. The new work, Written in Water, has live music by Amir ElSaffar that utilizes Iraqi, jazz and Carnatic instruments.
• Boston Ballet in William Forsythe's Artifact
Boston Opera House, Feb. 23–Mar. 5
The only American company to produce the complete, convention-shattering Artifact (1984) with its go-for-broke dancing.
• Batsheva Dance Company
Tour includes Ann Arbor, Chicago, NYC, Seattle
Batsheva Dance Company's winter tour brings Ohad Naharin's Last Work (no, its not his last work) to 11 cities in North America. (I will moderate a post-showing Q & A about the film Mr. Gaga at BAMcinématek on Jan. 30.)
Last Work by Ohad Naharin, photo by Gadi Dagon, courtesy BAM
• Alvin Ailey American Dance Theater
Kennedy Center, Washington, DC, Feb. 7–11
The dancers continue to be smashing, and director Robert Battle has expanded the repertoire with bracing additions. John Inger's crazily inventive Walking Mad is something to behold. Christopher Wheeldon's After the Rain blankets the theater with a tender quietness. Kyle Abraham's Untitled America brings to the stage the painful issue of mass incarceration. And there is always the glorious Revelations.
• Wendy Whelan and Brian Brooks
The Joyce Theater, NYC, Feb. 28 to Mar. 5
In a new work titled Some of a Thousand Words, the brilliant ballet-to-modern Whelan and choreographer Brooks further explore their experiments in weight and weightlessness. The string quartet Brooklyn Rider plays live.
Brooks and Whelan, photo by Nir Arieli
• Martha Graham Dance Company
The Joyce Theater, NYC, Feb. 14–26
With world premieres by Annie-B Parson and Sidi Larbi Cherkaoui plus chestnuts like Primitive Mysteries and Maple Leaf Rag. In this "Choreography in Focus," Parson talks about working with the Graham dancers.
• Malpaso Dance Company
Columbia College Dance Center, Chicago, Mar. 9
This Cuban company has heated up the Joyce and Jacob's Pillow, and now they come to Chicago with a new work by Aszure Barton.
• Three Acts, Two Dancers, One Radio Host
Wexner Center, Columbus, OH, Mar. 11
This wonderfully funny yet rueful mix of radio smarts and dancer smarts is brought to you by radio host Ira Glass and his savvy dance pals Monica Bill Barnes and Anna Bass.
• Dirty Dancing Tour
Hult Center for the Performing Arts, Eugene, OR, Feb. 28–Mar. 2
This hit movie translates surprisingly well to the stage. And hey, what could be hotter than Johnny and Baby?
• KT Niehoff
Velocity Dance Center, Seattle, Mar. 9–April 1
Always questioning, Niehoff asks an astronaut, an athlete, a survivor of a near-death experience and a differently-abled person this question: "What is it like to be in your body?" Be ready to participate because this piece, which is titled Before We Flew Like Birds, We Flew Like Clouds, is an "audience activated installation."  In her "Choreography in Focus" Niehoff  talks about her aversion to proscenium performance.
Atlanta Ballet audition photo by Jim Lafferty for Pointe
In the days and hours before an audition, your to-do list might include researching the company, conditioning your muscles, updating your resumé or taking a long walk to clear your head. But what you don't do before pinning on your number can be just as critical to your success.
1. Don't stray from your feel-good food routine.
Stick to what already works for you. Don't start a new diet less than a month or two before an audition, says registered dietitian nutritionist Sarah Krieger, who has counseled dancers and athletes at Johns Hopkins All Children's Hospital in Florida. "Anyone can develop an allergy or aversion at any time, even the day of a big audition opportunity," she says. "Drastically changing your diet, going on a juice cleanse or adding a new supplement is a bad idea." Steer clear of foods you've never tried for two to three days before the audition, and avoid anything that you know upsets your stomach on the day of. If you want to be sure you—and your belly—will be comfortable during the audition, rehearse your meal plan about a week ahead of time and adjust as needed.
---
2. Stop thinking in terms of all or nothing.
How you think affects tension in your body, says Dr. Kate Hays of The Performing Edge, a sports and performance psychology practice in Toronto. "So allowing messages like 'This is my only shot,' or 'Only perfect will do,' to race through your mind can actually impact your physical performance," she says. Reframe these thoughts by reminding yourself of why you dance and what really matters to you—this is what should get you in the door of the audition, not a high-stakes ultimatum.
3. Auditions aren't the time to unveil a brand-new look.
The trick is simply to be comfortable, says Tiit Helimets. Now a principal dancer with San Francisco Ballet, he has auditioned for companies on both sides of the Atlantic Ocean throughout his career. "Wear your favorite clothes—not a new outfit that could rip, ride up or otherwise be distracting," he says. Don't choose now to test or break in new pointe shoes or character heels, or debut a drastic new haircut or dye job. Fresh bangs or layers might obscure your face or distract you, and it can definitely be a confidence killer if you don't like your new 'do.
4. Don't obsess about messing up.
Picturing a flub or reflecting on a past mistake can predict trouble in your upcoming audition. "It doesn't give you any constructive information, only mental instruction on what to do wrong," says Hays. Helimets agrees: "You have to stop those thoughts in the moment and see yourself doing everything to the best of your ability—not someone else's."
If you feel stuck in an endless loop of negative thoughts or anxiety in the days before an audition, Hays recommends scheduling time to reflect on your concerns so you can shut them down for the moment and move on. The morning of, remind yourself that you took time to file those thoughts away and that they aren't serving you. Then, change your mind-set by listening to music you like or meeting a friend for breakfast. But if you're really wound up that day, drinking more coffee than normal won't do you any favors, says Krieger. "Too much caffeine can make you feel more anxiety than nerves alone."
5. Don't stand out for the wrong reason.
Photo by Jim Lafferty for Pointe
If you're taking a company class as part of your audition, someone from the staff will most likely meet you upon your arrival and show you the facilities, the studio and where you should get changed. But you may need to respectfully ask about where to stand for the beginning of class. "It's kind of rude to park yourself in a spot at the barre before class starts," says Helimets. "Remember that you are entering the daily life of the dancers who work there."
Keep reading...
Show less
Photo by Alyson Edie, Courtesy Elizabeth Earley
Elizabeth Earley's path to the Great White Way was fueled by perseverance. Currently a swing and co-dance captain for Hello, Dolly!, she shared her journey with Dance Magazine.

When I was a freshman at New York University's musical theater studio, I cut class to attend a singers' Equity Chorus Call for The Phantom of the Opera. I had no idea how casting worked. I hoped they might realize I was a ballet dancer and put me into consideration for a ballerina. After waiting in line for hours, I sang "Falling in Love with Love." The team asked, "Is this your first New York audition?" They said, "You are so cute," but there was no callback. Later, I saw the show was holding an open dance call. I went. The line wrapped around the block. We did two pointe combinations. But again, I was cut.
I decided to keep my focus on school instead of auditions with the exception of summer stock, which I worked every season. After graduating, I developed this idea that I wasn't ready to be seen by Broadway casting teams. I only auditioned for stock, theme parks, cruise ships, regional theater and national tours. I eventually booked them all. As I started to gain more experience, auditioning went from being overwhelming to exciting.
After returning from the national tour of Whistle Down the Wind, I started to actively pursue roles. In 2009, I was up for my first principal role in a regional union show, Cassie in A Chorus Line. Having worked nine shows at this particular theater as ensemble, dance captain, minor roles and understudy, I was thrilled to be in the running for a lead. I felt strong as I danced, sang and read. Then someone on the casting team said, "She's not hot enough."
I realized I couldn't control what other people felt, but I could control my mind-set. Keeping positive and being my daily best became vital in moments like that. I actually did end up booking Cassie in that production. I even went on to play her elsewhere and returned to the same theater to play Mary Poppins years down the road.
Earley as Cassie in a regional production of A Chorus Line. Photo by Alicia Donelan, Courtesy Earley
While I auditioned for Broadway regularly starting in 2008, I landed national tours for years. In 2015, I decided to dig my heels into the ground in New York City. That year, I attended an invited call to hire one female swing to cover the miscellaneous dance and singing tracks in a brand-new show. I almost didn't go. I was so tired of pounding the pavement without making headway. On the day of the audition, I saw Eric Giancola, to whom I had taught Mary Poppins on the national tour when I was dance captain. He was leading the audition! He knew my work and work ethic. After passing the test with Phil Reno, the show's musical director, and after approval of the director, I booked a job as swing in the original cast of Something Rotten! I finally cracked the glass ceiling of Broadway. All of the training and relentless work helped make it happen.

After a year in Something Rotten!, I auditioned for Hello, Dolly! by attending the dancers' Equity Chorus Call. I danced and sang the first day after the team made a cut. I was called back to audition with the girls from the agent invited audition. More cuts were made as we danced, two by two. I had to dance with Jessica Lee Goldyn, who played Val in the Broadway revival of A Chorus Line. She is a terrific dancer! Years of auditioning taught me not to get nervous, but to get excited, saying "I get to dance with Jessica!" More days of auditions happened where we danced, sang, read for roles and partnered. I sang a song from Kismet. I was asked to sing and read for the character of Irene. I ended up booking swing/co-dance captain, and am very excited for my next Broadway experience. Though the road has been winding, I've learned not to compare my journey to others'. One of the most wonderful things about theater is that everyone takes their own unique path there. But in the end, we all share the same stage.

Keep reading...
Show less
Despite intense hip pain, Annmaria Mazzini waited until leaving the the Paul Taylor Dance Company to have one hip replaced in 2011, followed by the other in 2016.
But, it turns out, a hip replacement no longer spells an automatic end to a dance career. While the surgery remains a last resort, new technologies work better and last longer, allowing dancers to continue performing for several years after getting a replacement.
Mazzini, for example, has continued to dance. She even performed a duet just three months after her second hip replacement, having rehearsed for four months prior on a deteriorating hip. "It was really a gift to have that dance to do right before and after the surgery, because I had something to compare," she says. "There were parts of the duet where my whole body used to tense up, and now to be able to do them so easily is just euphoric."
1. Will I Need A Hip Replacement?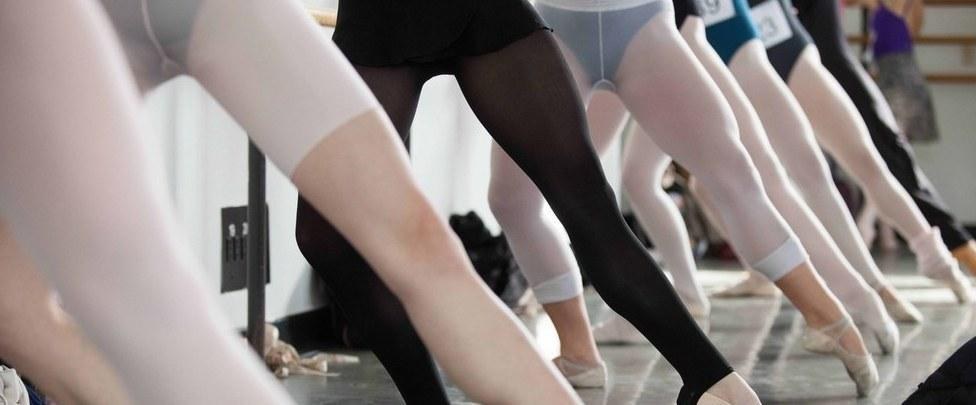 Photo by Matthew Murphy for Pointe
Probably not, although the surgery is common among dancers. Those who end up needing one typically start off with some kind of abnormality of the joint, says Dr. Douglas Padgett, who's performed hip replacements on more than 100 dancers at Hospital for Special Surgery in New York City. "Very often the hip socket is somewhat shallow, which can lead to excessive load and wear."
2. Aren't Hip Replacements Only For Old People?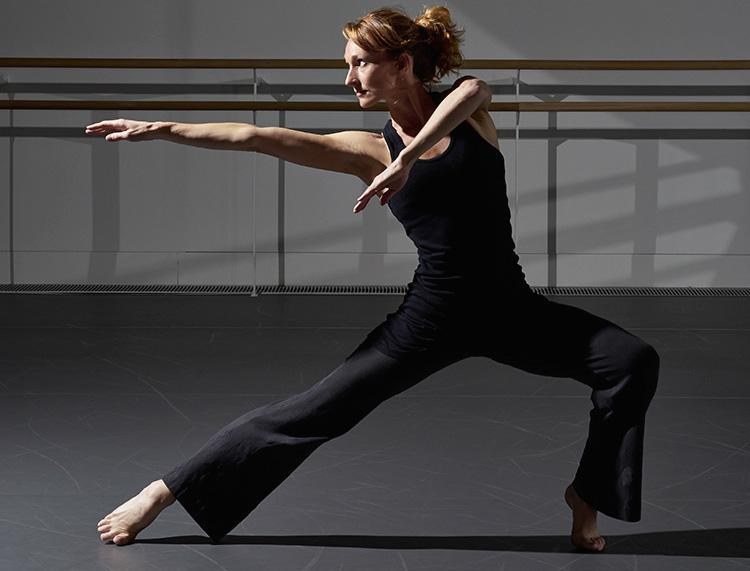 Angela Towler continued performing with Rambert Dance Company after getting a hip replacement in her 30s. Photo by Nick Guttridge
Not any more. Implants used to be made with a plastic that degraded over time, lasting only about 12 to 15 years. But the new gold standard lasts 30 or more years, making hip replacements a reasonable option for a younger age group, says Dr. Roy Davidovitch, a hip surgeon at New York University Langone Medical Center.
3. What Questions Should I Ask?
Ask your surgeon about dual mobility hip replace­ments, a recent advancement that potentially allows for greater range of motion and a lower dislocation rate after surgery. Also inquire about the anterior approach to surgery, in which the surgeon enters the hip from the front without cutting through the large muscles in the back of the hip. Davidovitch, who specializes in the anterior approach, says it can have particular benefits for dancers since dislocation after surgery is less likely, making large ranges of motion safer.
4. What Will Recovery Be Like?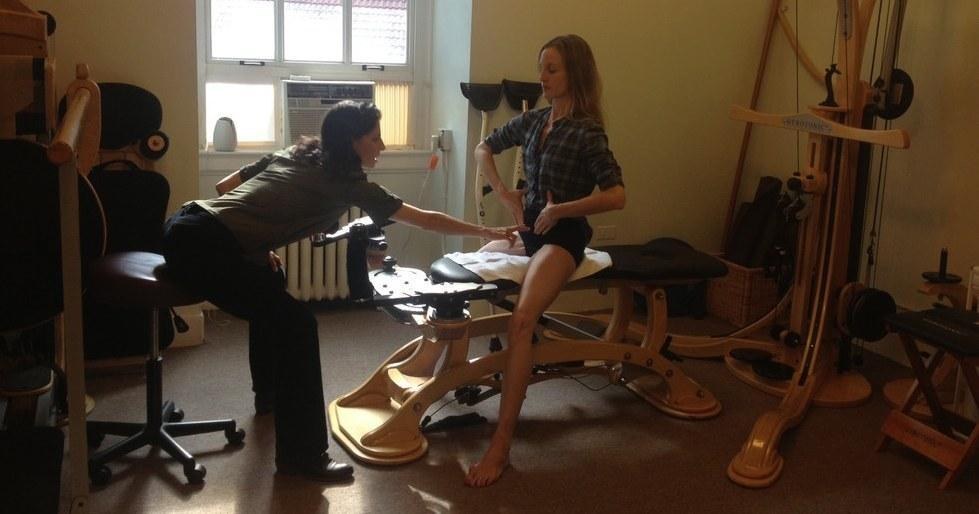 Wendy Whelan in physical therapy after her hip surgery
You'll need physical therapy two to three times per week for about three months after surgery, and once per week for three more months after that. "Usually the leg has gotten stiff, so we look to free up the muscles to allow for the hip to have full range of motion," says Michelle Rodriguez, a physical therapist and founder of Manhattan Physio Group. "There's soft-tissue work, strengthening, conditioning and stabilization of the core." Ninety-five percent of recovery happens within the first 6 to 12 weeks, says Davidovitch. "But I tell my patients it's one year to full recovery because you have to recover from the residual injuries, the compensatory patterns that developed when you were in pain."
5. Will My Dancing Change?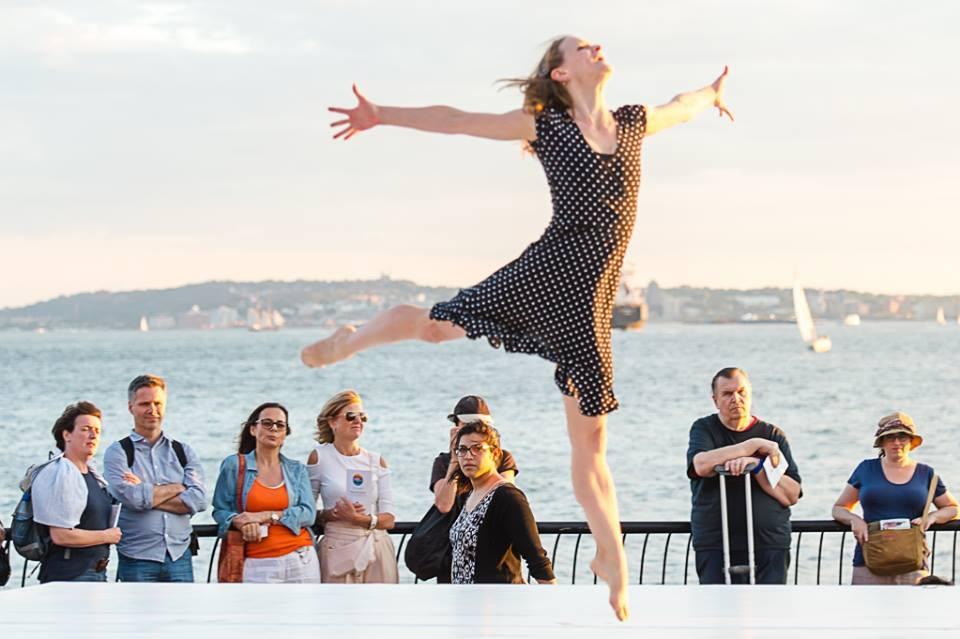 Annmaria Mazzini. Photo by Darial Sneed
After three to six months, most dancers get back almost their full range of motion. Though Rodriguez cautions that dancers are likely to notice a reduction in their turnout. However, dancing on a hip replacement will not feel quite the same as dancing on a natural hip joint. Repetitive, high-impact movements—like lots of jumping—can wear down even the best hip implant. But after years of extreme pain, many dancers are happy to make these trades. "I have a freedom in my body that I didn't have a year ago," says Mazzini.
Keep reading...
Show less
A Ballet West audition. Photo by Jim Lafferty for Pointe
Even if you make it through to the final round of an audition, that doesn't mean that you're guaranteed a spot on the roster. Before handing out contracts, many companies also require prospective dancers to complete an interview with staff. How can you impress your potential employer with your words as much as your dancing? Three artistic directors weigh in on what matters most.
Dorothy Gunther Pugh, Ballet Memphis
Ballet Memphis in Gabrielle Lamb's Manifold. Photo by Andrea Zucker, Courtesy Ballet Memphis
What do you cover in a typical interview?
"In the studio, I'm already watching closely for how well you pay attention, how you handle your nerves, and are you polite to the rest of the dancers. So, by the time you're sitting down with me in my office, I just want us to get to know each other. I want to see you look me in the eye, be curious and listen. (I might have questions about someone who just can't stop talking.) But I also want to know what you like about your hometown, what drew you to our company, and who you are when you're at ease. Remember that you're interesting to me!"
Colin Connor, Limón Dance Company
Photo by Juan José Escalante, Courtesy Limón Dance Company
What kinds of responses are red flags that a dancer wouldn't be a good fit for your company?
"I think a lot of dancers assume it's bad if they're not extroverted, but I'm happy to hire someone quiet. Do show me you can articulate what you love, because that's what you end up drawing from as an artist. I see a red flag when it sounds like someone has a lot of scheduling conflicts and previous commitments but still insists she can commit to us. I understand that working with other choreographers might be the only way you can survive, but being overextended is not a healthy way to function. You really have to be transparent in the interview about the obligations you do have, so I can be up front about whether it's possible to work with you."
Patricia Barker, Grand Rapids Ballet
Photo by Michael Auer, Courtesy Grand Rapids Ballet
How can a prospective dancer prepare?
"I don't want to be asked how many performances we do or which choreographers we work with. A great way to prove you've done your research is to say, 'I see Robyn Mineko Williams is choreographing this season. I was able to work with her in one of my summer programs.' That draws my attention to something I may have missed on your resumé, and now I know that I can touch base with her about that experience."
Keep reading...
Show less


Get Dance Magazine in your inbox
Featured College Dance Program