What It's Like to Take Class From Judith Jamison
Judith Jamison Workshop Celebrating Alvin Ailey. Photo by Tiba Vieira
When you're offered a chance to take a class with Judith Jamison, you don't say no.
The company's beloved artistic director emerita rarely teaches open classes. But to celebrate the legacy of Alvin Ailey on what would have been his 87th birthday, she gave a special two-hour workshop at the Ailey Extension on Friday night. I had to try it, even though I was desperately hoping that she wouldn't make us do any Horton coccyx balances. (Spoiler alert: She did.)
So what's it like to take class with the larger-than-life icon?
---
She's Serious About Honoring Our Elders
In addition to teaching the class snippets of phrases from Ailey's Revelations, Jamison gave us combinations that drew on other historic choreographers who contributed to the company, like Talley Beatty and Pearl Primus. She'd infuse her directions with a bit of dance history, without ever slowing down the pace of class—after asking if everyone knew who Primus was, to anyone who said no, she saucily responded, "Google it."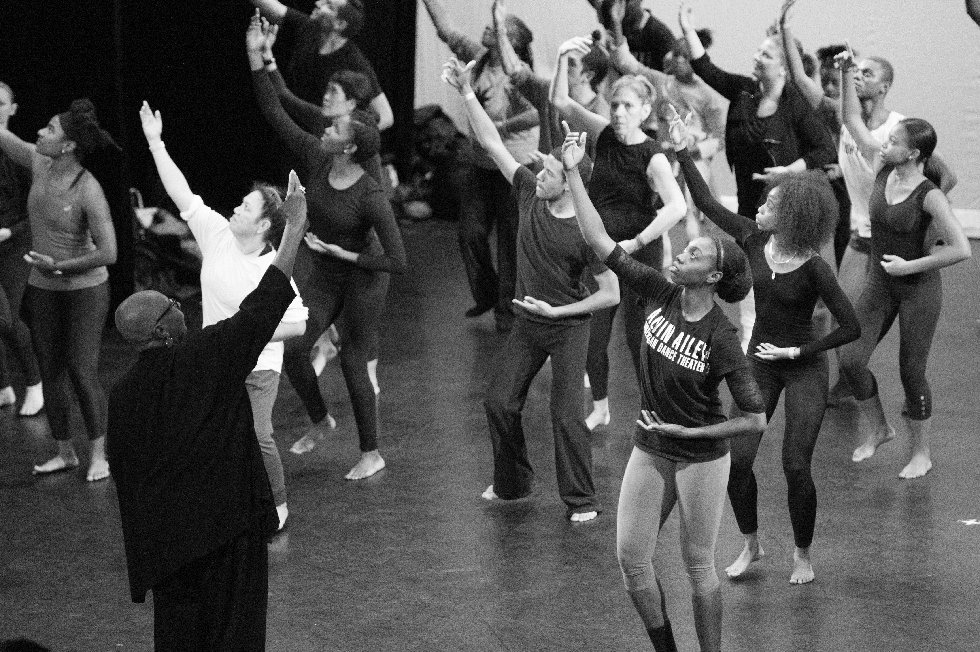 Jamison taught a triplet exercise she learned from Pearl Primus. Photo by Tiba Vieira
She Treats Everyone in the Room Equally
The all-levels workshop included former Ailey star Renee Robinson and dancers from Ailey II working right alongside novices in their 50s and energetic kids so flexible that they could fool you into thinking they had no hamstrings. Jamison approached every student equally. She offered corrections for anyone on the Marley who wanted to learn. Without talking down to those with less experience, she made sure that everyone was pushing for their own version of excellence.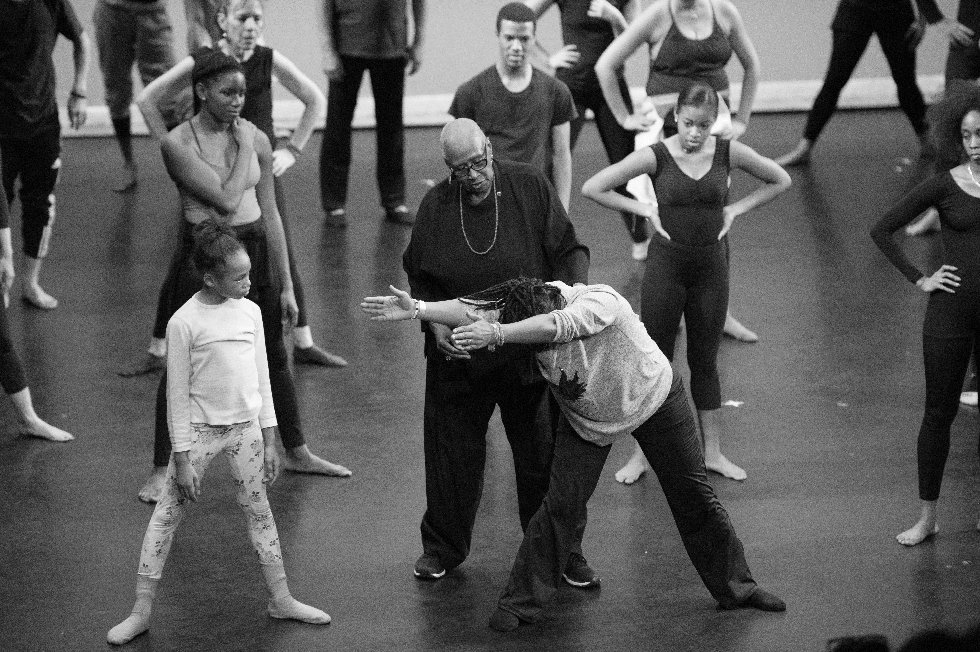 Jamison corrected anyone she saw trying hard. Photo by Tiba Viera


She Highlights The Power of Strength in Simplicity
For being director emerita of a company as slick and virtuosic as Ailey, it surprised me that many of Jamison's notes had to do with simplifying movement down to its basics. Hand gestures were not to be "too lace-y," torso undulations had nothing to do with the shoulders. Jamison was looking for a straightforward presentation that connected to the audience, with genuine intention and eye contact.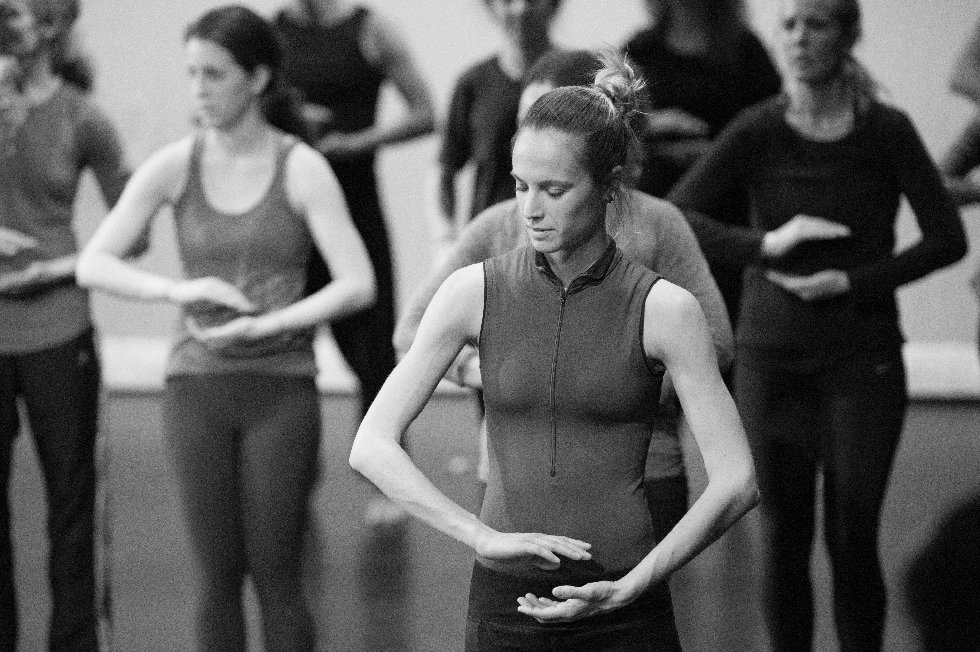 Gestures were to be as straightforward as possible, with nothing extra. Photo by Tiba Viera


She Taught Us That the Sacred Can Get Something Out of the Secular
Although we learned phrases from Revelations, instead of playing the iconic gospel score, Jamison had us practice the movements to funk hits to help us loosen up and capture the grooviness of the movement. It worked.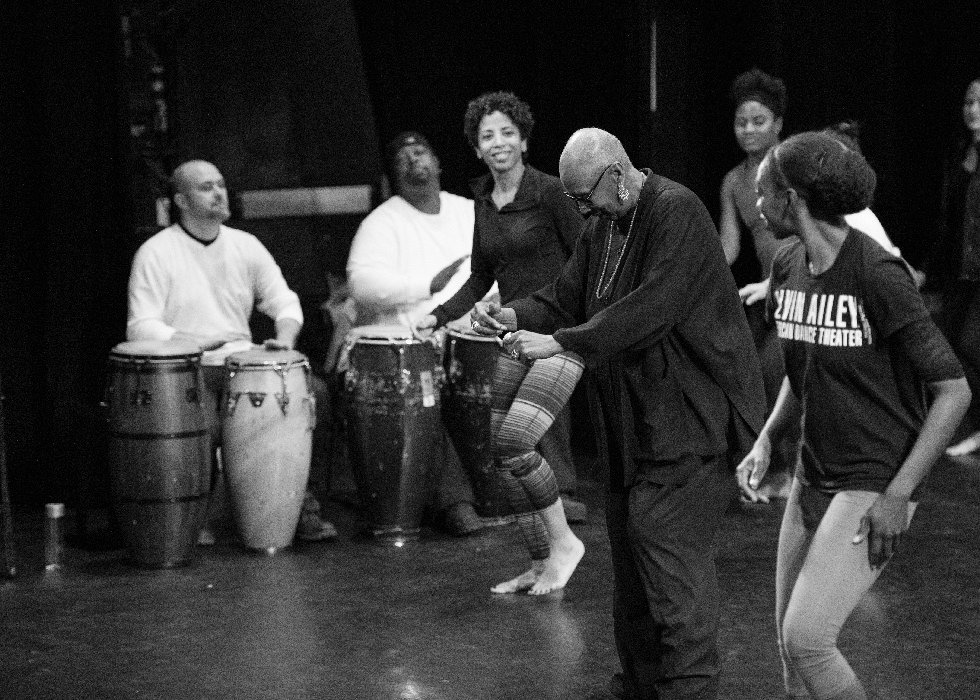 Jamison demonstrates how to groove. Photo by Tiba Viera


She Has a Reverential Love of Dancers
Throughout the class, Jamison gave careful attention to how all the students were feeling, pausing at one point when a dancer's calf cramped up. She treated even the least experienced physiques with the utmost respect. It made sense later when, during a Q&A, someone asked her about the electric response audiences have to company performances:
"It's about identification with the dancers, and Alvin's appreciation of those dancers," she said. "To him, dancers were gold. They're a treasure. He saw rehearsal as a sacred space, and the stage was a sacred space to share with the audience."
And for all of her many accomplishments, what she professed to be the "greatest joy" in her life was not building on Alvin's legacy, running the Ailey company, or debuting works like Cry. It's passing those works on to other dancers.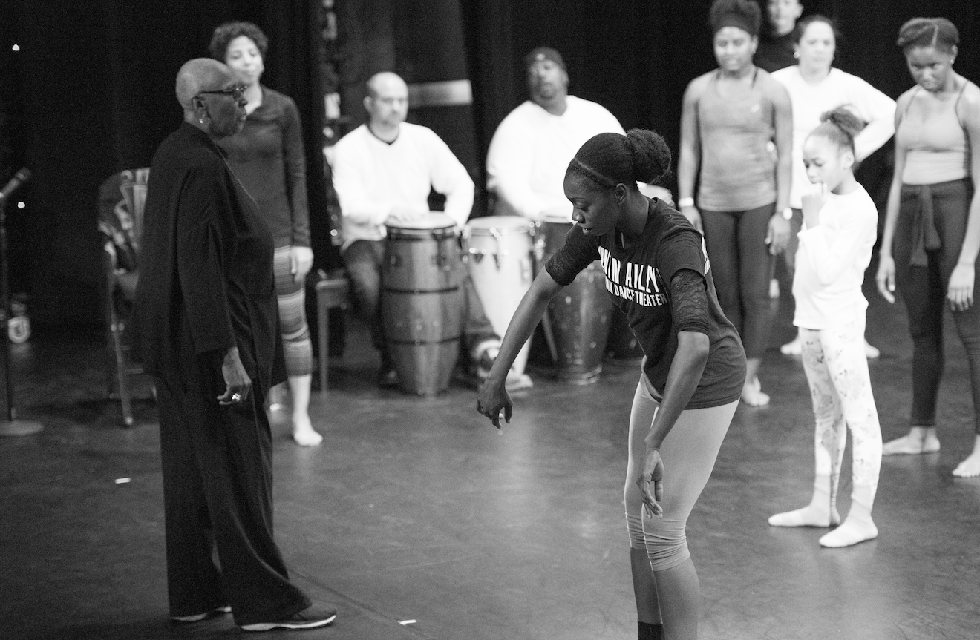 Ailey II dancer Khalia Campbell demonstrates during Judith Jamison Workshop Celebrating Alvin Ailey. Photo by Tiba Vieira
Related Articles Around the Web
Ian Douglas; courtesy Sarah Haarmann. Performing with Pam Tanowitz Dance at The Joyce Theater
Sarah Haarmann stands out without trying to. There is a precision and lack of affectation in her dancing that is very Merce Cunningham. Her movement quality is sharp and clear; her stage presence utterly focused. It's no wonder she caught Mark Morris' eye. Even though she still considers herself "very much the new girl" at Mark Morris Dance Group (she became a full-time member in August 2017), in a recent performance of Layla and Majnun, Haarmann seemed completely in her element.
Company: Mark Morris Dance Group
Age: 27
Hometown: Macungie, Pennsylvania
Training: Lehigh Valley Charter High School for the Performing Arts and Marymount Manhattan College
Keep reading...
Show less
Reframing high-stakes auditions as learning opportunities can make you a better auditioner. Photo by Jim Lafferty.
In 2012, freelance contemporary dancer Adrianne Chu made a major career change: She decided to try out for A Chorus Line. "Even though I didn't get the job, I felt like I was meant to do this," says Chu. So she started going to at least one musical theater audition every weekday, treating each as a learning experience. After several years of building up her resumé, Chu's practice paid off: She booked a starring role as Wendy in the first national tour of Finding Neverland.
Approaching auditions as learning opportunities, especially when you're trying to break into a different style or are new to the profession, can sharpen your skills while helping you avoid burnout. It also builds confidence for the auditions that matter most.
Keep reading...
Show less
How do you warmup? Photo by Jim Lafferty
For many dancers, a "warmup" consists of sitting on the floor stretching their legs in various positions. But this strategy only reduces your muscles' ability to work properly—it negatively affects your strength, endurance, balance and speed for up to an hour.
Save your flexibility training for the end of the day. Instead, follow a warmup that will actually help prevent injury and improve your body's performance.
According to the International Association of Dance Medicine and Science, a smart warmup has four parts: "a gentle pulse-raising section, a joint mobilization section, a muscle lengthening section and a strength/balance building section."
Keep reading...
Show less
Screenshot via YouTube
Keep reading...
Show less
This year, IABD launched a new ballet audition for men of color
Last month, the International Association of Blacks in Dance's third annual ballet audition for women of color was expanded to include a separate audition for men.
The brainchild of Joan Myers Brown (founder of both Philadanco and IABD), the women's audition was created to specifically address the lack of black females in ballet. However, the success and attention that audition drew made the men feel left out, so IABD decided to give the men equal time this year.
Keep reading...
Show less
Students participated in all aspects of Veränderung, from choreography to costumes. Photo by Uwe Stratmann, Courtesy Tanztheater Wuppertal.
Pina Bausch's unique form of German Tanztheater is known for raising questions. Amid water and soil, barstools and balloons, the late choreographer's work contains a distinct tinge of mystery and confrontation. Today, Tanztheater Wuppertal Pina Bausch's dancers use questions as fuel for creativity. The company's most recent project introduced a new group of performers to the stage: local high school ninth-graders from the Gesamtschule Barmen in Wuppertal, Germany, in an original work-in-progress performance called Veränderung (Change).
Keep reading...
Show less


Get Dance Magazine in your inbox